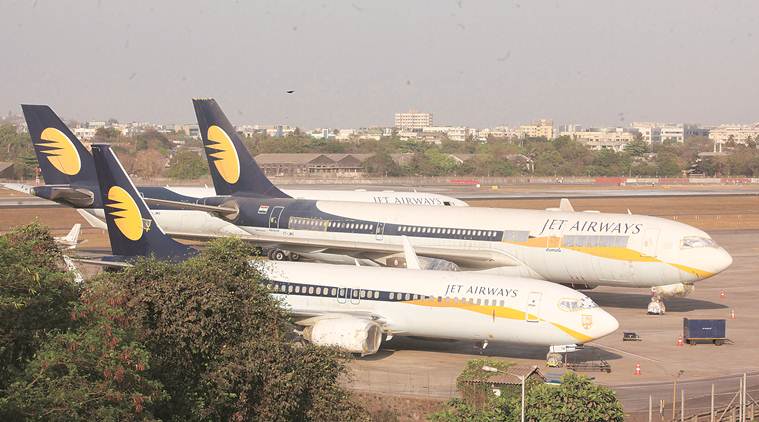 AW | 2019 08 22 13:38 | AIRLINES / GOVERNMENT
Retraso en la lista final de posibles oferentes para Jet Airways
La lista final de posibles solicitantes de resolución en el proceso de insolvencia de Jet Airways se ha retrasado. La lista debía publicarse el 21 Agosto 2019. RA Creator y Avantulo Group, que proporcionaran información adicional, la demora se sumó a la aprensión sobre la reactivación de Jet Airways. Los dos postores son una entidad desconocida en el negocio de la aviación. Volcan Investments de Anil Agarwal se retiró del proceso, solo un día después de presentar su expresión de interés.
Acreedores
Mientras tanto, el profesional de resolución Ashish Chhawchharia ha recibido más reclamos de los acreedores, tanto acreedores financieros como de operaciones. Las reclamaciones ahora ascienden a Rs 30.588 millones de rupias, de las cuales Rs 12.500 millones de rupias han sido admitidas. La primera lista de reclamaciones ascendió a Rs 24.887 millones de rupias, pero solo un tercio de ella fue admitida. El reclamo admitido puede aumentar aún más, ya que Chhawchharia todavía está verificando reclamos por valor de más de 6.000 millones de rupias. Pero con el proceso de insolvencia que atrae a pocos pretendientes, los observadores de la industria dudan de cuánto dinero pueden recuperar los acreedores. "La extensión del gobierno de la asignación temporal de las máquinas tragamonedas y los derechos de vuelo de Jet Airways, que se distribuyeron entre sus pares, es una indicación de hacia dónde se dirige la insolvencia. Probablemente se dirija a la liquidación", dijo un alto ejecutivo de la industria.
El gobierno había extendido la asignación la semana pasada hasta Diciembre 2019. La asignación fue válida anteriormente hasta Septiembre 2019. Según el cronograma, que anteriormente fue compartido por el profesional de la resolución, la lista final de posibles licitadores se divulgaría el 21 Agosto 2019. Después de esto, los postores tuvieron que presentar sus planes de resolución antes del 12 Septiembre 2019. El plan de resolución seleccionado se presentaría al Tribunal Nacional de Derecho de Sociedades (NCLT) antes del 27 de Septiembre 2019.
Pero ahora con el retraso, las fechas podrían extenderse. La demora, señalaron los ejecutivos, reduciría las posibilidades de reactivación de Jet Airways, que suspendió las operaciones en abril debido a la grave escasez de fondos. En lo que podría estirar aún más el proceso de insolvencia, el administrador de un tribunal en los Países Bajos ha amenazado con vender los aviones de Jet Airways estacionados en el aeropuerto de Schiphol, si los prestamistas no cooperan. Dos acreedores se han acercado al tribunal de los Países Bajos con reclamos de casi 300 millones de rupias contra Jet Airways. Después de esto, el avión en Schiphol había sido incautado. Curiosamente, el 21 Agosto 2019, el Tribunal de Apelación de Leyes de la Compañía Nacional (NCLAT) preguntó a los prestamistas si cooperarían con el administrador del tribunal holandés.
Delays Jet Airways resolutions
The delayed final list of potential bidders for Jet Airways
The final list of potential resolution seekers in the Jet Airways insolvency process has been delayed. The list was due to be published on August 21, 2019. RA Creator and Avantulo Group, which provided additional information, the delay added to the apprehension about the revival of Jet Airways. The two bidders are an unknown entity in the aviation business. Volcan Investments of Anil Agarwal withdrew from the process, just one day after presenting his expression of interest.
Creditors
Meanwhile, resolution professional Ashish Chhawchharia has received more claims from creditors, both financial and operational creditors. Claims now amount to Rs 30.588 crore, of which Rs 12.500 crore have been admitted. The first list of claims amounted to Rs 24,887 crore, but only one-third of it was admitted. The admitted claim can be further increased since Chhawchharia is still verifying claims worth more than Rs 6,000 million. But with the insolvency process that attracts few suitors, industry observers doubt how much money creditors can recover. "The government's extension of the temporary allocation of slot machines and the flight rights of Jet Airways, which were distributed among its peers, is an indication of where the insolvency is headed. It is probably headed for liquidation", said a senior executive of the industry.
The government had extended the assignment last week until December 2019. The assignment was previously valid until September 2019. According to the schedule, which was previously shared by the resolution professional, the final list of possible bidders would be released on August 21, 2019. After this, bidders had to submit their resolution plans before September 12, 2019. The selected resolution would be submitted to the National Court of Company Law (NCLT) before September 27, 2019.
But now with the delay, the dates could be extended. The delay, executives said, would reduce the chances of reactivation of Jet Airways, which suspended operations in April due to the severe shortage of funds. In what could further stretch the insolvency process, the administrator of a court in the Netherlands has threatened to sell Jet Airways planes parked at Schiphol airport, if the lenders do not cooperate. Two creditors have approached the court in the Netherlands with claims of nearly 300 million rupees against Jet Airways. After this, the plane in Schiphol had been seized. Interestingly, on August 21, 2019, the National Company Law Court of Appeal (NCLAT) asked the lenders if they would cooperate with the Dutch court administrator. A \ W
जेट एयरवेज के प्रस्तावों में देरी
जेट एयरवेज के लिए संभावित बोली लगाने वालों की अंतिम सूची
जेट एयरवेज इनसॉल्वेंसी प्रोसेस में संभावित रिज़ॉल्यूशन चाहने वालों की अंतिम सूची में देरी हुई है। यह सूची 21 अगस्त, 2019 को प्रकाशित होने वाली थी। आरए क्रिएटर और अवंतुलो समूह, जो अतिरिक्त जानकारी प्रदान करते थे, देरी ने जेट एयरवेज के पुनरुद्धार के बारे में आशंका को जोड़ा। विमानन कारोबार में दो बोलीदाता एक अज्ञात संस्था हैं। अनिल अग्रवाल के ज्वालामुखी निवेश प्रक्रिया से हट गए, सिर्फ एक दिन के बाद उनकी अभिव्यक्ति की रुचि।
लेनदारों
इस बीच, रिज़ॉल्यूशन पेशेवर आशीष छावछरिया को लेनदारों से वित्तीय और परिचालन दोनों लेनदारों के अधिक दावे मिले हैं। अब दावे 30.588 करोड़ रुपये के हैं, जिनमें से 12.500 करोड़ रुपये भर्ती किए गए हैं। दावों की पहली सूची में 24,887 करोड़ रुपये थे, लेकिन इसमें से केवल एक तिहाई को भर्ती किया गया था। भर्ती किए गए दावे को और बढ़ाया जा सकता है, क्योंकि छछारिया अभी भी 6,000 मिलियन रुपये से अधिक के दावों की पुष्टि कर रहा है। लेकिन इंसॉल्वेंसी की प्रक्रिया से जो कुछ सटोरियों को आकर्षित करती है, उद्योग के पर्यवेक्षकों को संदेह है कि लेनदार कितना पैसा वसूल सकते हैं। "सरकार ने स्लॉट मशीनों के अस्थायी आवंटन और जेट एयरवेज के उड़ान अधिकारों का विस्तार किया, जो अपने साथियों के बीच वितरित किए गए थे, यह इस बात का संकेत है कि इन्सॉल्वेंसी कहाँ है। यह संभवतः परिसमापन के लिए नेतृत्व करता है", उद्योग के वरिष्ठ कार्यकारी।
सरकार ने पिछले सप्ताह दिसंबर 2019 तक असाइनमेंट बढ़ाया था। यह असाइनमेंट सितंबर 2019 तक पहले मान्य था। शेड्यूल के अनुसार, जिसे पहले रिज़ॉल्यूशन पेशेवर द्वारा साझा किया गया था, संभावित बोलीदाताओं की अंतिम सूची 21 अगस्त, 2019 को जारी की जाएगी। इसके बाद, बोलीदाताओं को 12 सितंबर, 2019 से पहले अपनी संकल्प योजना प्रस्तुत करनी थी। चयनित प्रस्ताव 27 सितंबर, 2019 से पहले नेशनल कोर्ट ऑफ़ कंपनी लॉ (NCLT) को प्रस्तुत किया जाएगा।
लेकिन अब देरी के साथ, तारीखों को बढ़ाया जा सकता है। अधिकारियों ने कहा कि देरी से जेट एयरवेज के पुनर्सक्रियन की संभावना कम हो जाएगी, जिसने अप्रैल में परिचालन को धन की भारी कमी के कारण निलंबित कर दिया था। दिवालिया प्रक्रिया को और आगे बढ़ाया जा सकता है, नीदरलैंड में एक अदालत के प्रशासक ने ऋणदाताओं का सहयोग नहीं करने पर शिफोल हवाई अड्डे पर पार्क किए गए जेट एयरवेज के विमानों को बेचने की धमकी दी है। जेट एयरवेज के खिलाफ लगभग 300 मिलियन रुपये के दावों के साथ दो लेनदारों ने नीदरलैंड में अदालत का दरवाजा खटखटाया है। इसके बाद, शिफोल में विमान को जब्त कर लिया गया था। दिलचस्प बात यह है कि 21 अगस्त, 2019 को नेशनल कंपनी लॉ कोर्ट ऑफ अपील (एनसीएलएटी) ने उधारदाताओं से पूछा कि क्या वे डच अदालत के प्रशासक के साथ सहयोग करेंगे। A \ W
Ξ A I R G W A Y S Ξ
SOURCE: Airgways.com
DBk: Moneycontrol.com / Jetairways.com / Indianexpress.com / Airgways.com
AW-POST: 201908221338AR
A\W   A I R G W A Y S ®