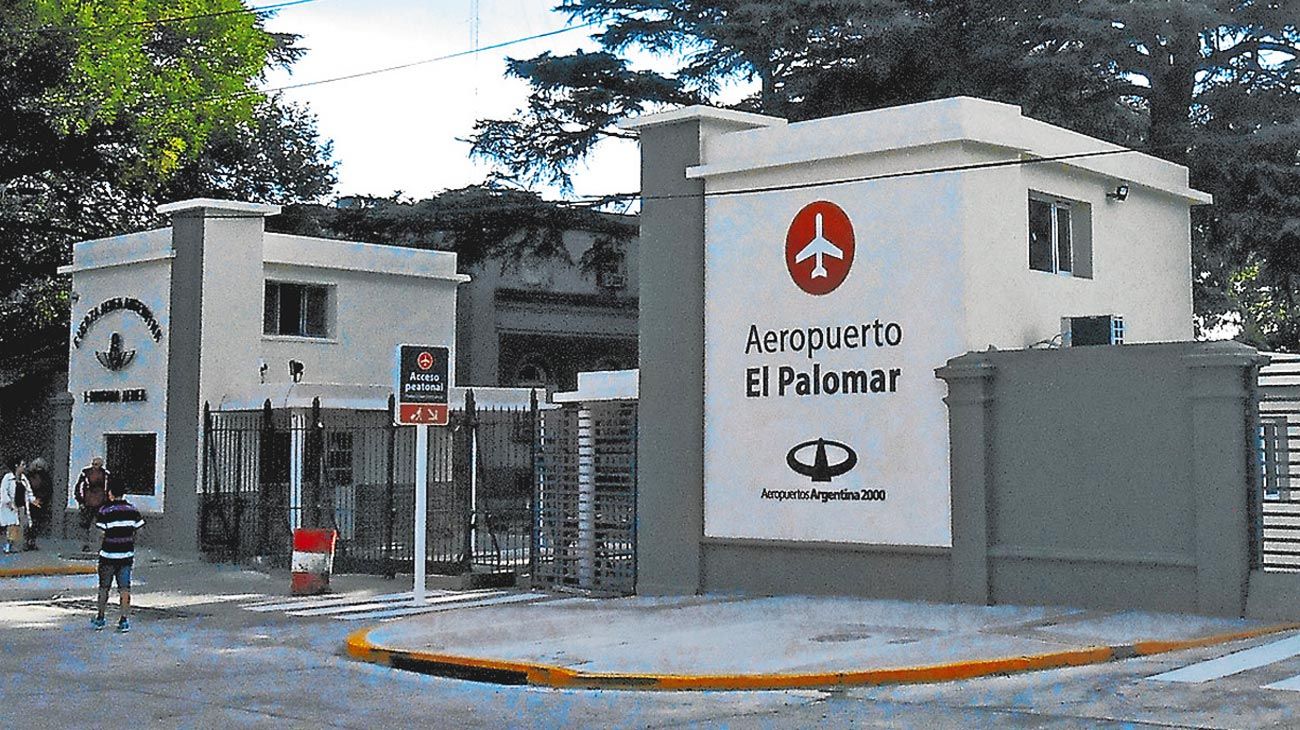 AW | 2019 11 08 12:35 | AIRPORTS
Tras arreglos mantenimiento reabre el Aeropuerto El Palomar
El Aeropuerto Internacional El Palomar reabre luego de tareas de mantenimientos entre los días 4-7 Noviembre 2019. Estuvo cerrado tres días y los vuelos fueron derivados al Aeropuerto Internacional Ezeiza. El primer vuelo de JetSmart Airlines ha arribado las 20:12 hs. procedente de Santiago de Chile con número de vuelo JA-1005 y otro de JetSmart Airlines Argentina WJ-3399 a las 21:49 hs procdente de Iguazú.
AA2000
Los trabajos estuvieron a cargo de Aeropuertos Argentina 2000. El Aeropuerto de El Palomar​ vuelve a operar tras permanecer cerrado por obras de mantenimiento de la pista, que se realizaron entre el 4/11 desde las 20:00 hs. y el 7/11 hasta las 20:00 hs. Estas tareas se realizan periódicamente para garantizar una correcta y segura operación aeronáutica. Según informaron en Aeropuertos Argentina 2000, operador de la terminal aérea, la intervención incluyó la reparación y cambios de 115 losas, 500m3 de hormigón, en diferentes sectores de la pista y en las salidas a rodaje y la pintura de demarcación horizontal. Durante los tres días de cierre, todos los vuelos que operan en El Palomar de las empresas Flybondi Líneas Aéreas y JetSmart Airlines fueron trasladados transitoriamente al Aeropuerto de Ezeiza.
El Aeropuerto Internacional El Palomar es el séptimo entre los aeropuertos con más tráfico de pasajeros del país en el lapso Enero-Septiembre 2019 registrando un movimiento de 1.278.042. El nuevo aeropuerto comenzó a funcionar hace un año y medio como aeropuerto comercial para aerolíneas low cost, inaugurándose como la primera aeroestación low cost de Sudamérica.
Reopening El Palomar Airport
After maintenance arrangements reopen El Palomar Airport
El Palomar International Airport reopens after maintenance tasks between 4-7 November 2019. It was closed three days and flights were referred to Ezeiza International Airport. The first flight of JetSmart Airlines has arrived at 8:12 p.m. from Santiago de Chile with flight number JA-1005 and another from JetSmart Airlines Argentina WJ-3399 at 9:49 p.m. from Iguazu.
AA2000
The work was carried out by Aeropuertos Argentina 2000. El Palomar Airport is back in operation after being closed due to maintenance of the runway, which took place between 4/11 from 8:00 p.m. and 7/11 until 8:00 p.m. These tasks are carried out periodically to guarantee a correct and safe aeronautical operation. As reported in Aeropuertos Argentina 2000, operator of the air terminal, the intervention included the repair and changes of 115 slabs, 500m3 of concrete, in different sectors of the runway and at the taxiways and the horizontal demarcation paint. During the three days of closure, all flights operating in El Palomar of the companies Flybondi Airlines and JetSmart Airlines were temporarily transferred to Ezeiza Airport.
El Palomar International Airport is the seventh among the airports with the highest passenger traffic in the country in the January-September 2019 period, registering a movement of 1,278,042. The new airport began operating a year and a half ago as a commercial airport for low-cost airlines, opening as the first low-cost air station in South America.
Ξ A I R G W A Y S Ξ
SOURCE: Airgways.com
DBk: Aa2000.com.ar / Clarin.com / Airgways.com
AW-POST: 201911081235AR
A\W   A I R G W A Y S ®