AW | 2020 08 22 11:25 | AVIATION ORGANISMS
Cien años de servicio de la Federal Aviation Administration
El 20 Agosto 2020 marca el centenario de Flight Service y la creación de lo que se ha convertido en la moderna Federal Aviation Administration (FAA), que brinda seguridad y el flujo eficiente del tráfico aéreo en el Sistema Nacional del Espacio Aéreo de Estados Unidos de América.
La Administración Federal de Aviación es un organismo gubernamental de los Estados Unidos con poderes para regular todos los aspectos de la aviación civil en esa nación, así como en las aguas internacionales circundantes. Sus poderes incluyen la construcción y operación de aeropuertos, la gestión del tráfico aéreo, la certificación de personal y aeronaves, y la protección de los activos estadounidenses durante el lanzamiento o reentrada de vehículos espaciales comerciales. Los poderes sobre las aguas internacionales vecinas fueron delegados a la FAA por autoridad de la Organización de Aviación Civil Internacional. Creada en Agosto 1958, la FAA reemplazó a la antigua Administración de Aeronáutica Civil (CAA) y más tarde se convirtió en una agencia dentro del Departamento de Transporte de los Estados Unidos.
Historia de la FAA
El Flight Service comenzó el 20 de Agosto de 1920. Fue 17 años después del primer vuelo de los hermanos Wright y tres años antes del primer vuelo transcontinental sin escalas. Las Estaciones de Servicio de Vuelo, originalmente llamadas Estaciones de Radio de Correo Aéreo, estaban ubicadas estratégicamente en todo el país a lo largo de las rutas transcontinentales de correo aéreo que los pilotos volaban para entregar el correo. Era posible llegar a las Estaciones de Servicio de Vuelo por radio durante el vuelo o por teléfono en tierra. Los especialistas en servicios de vuelo eran responsables de ingerir e interpretar la información meteorológica y aeronáutica, y luego transmitir esos datos a los pilotos de aeronaves antes, durante y después de los vuelos. Durante la Segunda Guerra Mundial, aproximadamente 4.000 hombres y mujeres capacitaron y atendieron las estaciones de comunicación de las vías respiratorias consideradas esenciales para el esfuerzo de guerra.
Cronología servicio de vuelo 1920-2020
A través de nuevas tecnologías y avances en automatización, Flight Service continúa brindando a los pilotos y partes interesadas de la aviación las herramientas necesarias para operar de manera segura en el Sistema Nacional del Espacio Aéreo. Los pilotos tienen acceso a la información meteorológica y aeronáutica en la cabina, a menudo presentada en un formato gráfico, lo que facilita la visualización de lo que sucede a lo largo de la ruta de vuelo. Las notificaciones y alertas automáticas informan a los pilotos cuando surgen condiciones nuevas o adversas, como un pronóstico u observación de clima severo, el cierre de un aeropuerto o una restricción temporal de vuelo. El sitio web de Flight Service 1800wxbrief.com ahora tiene una versión para dispositivos móviles que admite la planificación de vuelos, el acceso al clima y más. El sitio web móvil recientemente implementado ofrece muchas de las mismas capacidades que el sitio web pero optimizado para dispositivos móviles, como un iPhone, iPad o Android.
Flight Service brinda servicios básicos a la comunidad de la aviación en Alaska a través de Controladores Profesionales Certificados Federales (CPC) con 17 instalaciones y un proveedor de servicios por contrato en los Estados Unidos contiguos (CONUS), Puerto Rico y Hawai con dos grandes centros de operaciones. El Programa de cámaras meteorológicas de aviación es cada vez más popular en Alaska como fuente principal para que los pilotos obtengan información meteorológica previa al vuelo. Visite los sitios web de la cámara meteorológica de aviación de la FAA en avcams.FAA.gov y avcamsplus.FAA.gov para obtener más información. Los CPC de hoy continúan el legado inspirador de los especialistas en estaciones de radio de correo aéreo de hace un siglo, al brindar asistencia de aviación clave en el complejo entorno y espacio aéreo de Alaska, 'la última frontera de Estados Unidos'.
El futuro por delante
Flight Service continúa evolucionando y adaptándose a medida que cambian las necesidades de la comunidad de la aviación. Desde las primeras instalaciones que transmiten planes de vuelo por radiotelegrafía, utilizando el código Morse y transmisores de chispa de la Marina, hasta los sistemas en línea y las tecnologías automatizadas de hoy, nuestra historia allana el camino para futuras iniciativas de servicios de vuelo.
La Iniciativa de servicio de vuelo de Alaska (AFSI) está en marcha y es la siguiente fase de mejora continua que buscará formas de modernizar y mejorar la eficacia del servicio de vuelo en Alaska para las generaciones futuras. La colaboración de la agencia traerá una transición a las primeras radios Voice Over Internet Protocol (VOIP) bajo un nuevo contrato con el proveedor de servicios en CONUS. El Future Flight Service Program (FFSP) busca establecer relaciones con los proveedores de servicios, la industria y los grupos de usuarios para posicionar mejor a la agencia para aprovechar los cambios de comportamiento de los usuarios y la tecnología mejorada. Las nuevas tecnologías y la próxima generación de usuarios y servicios impulsarán cambios en la prestación de futuros servicios de vuelo.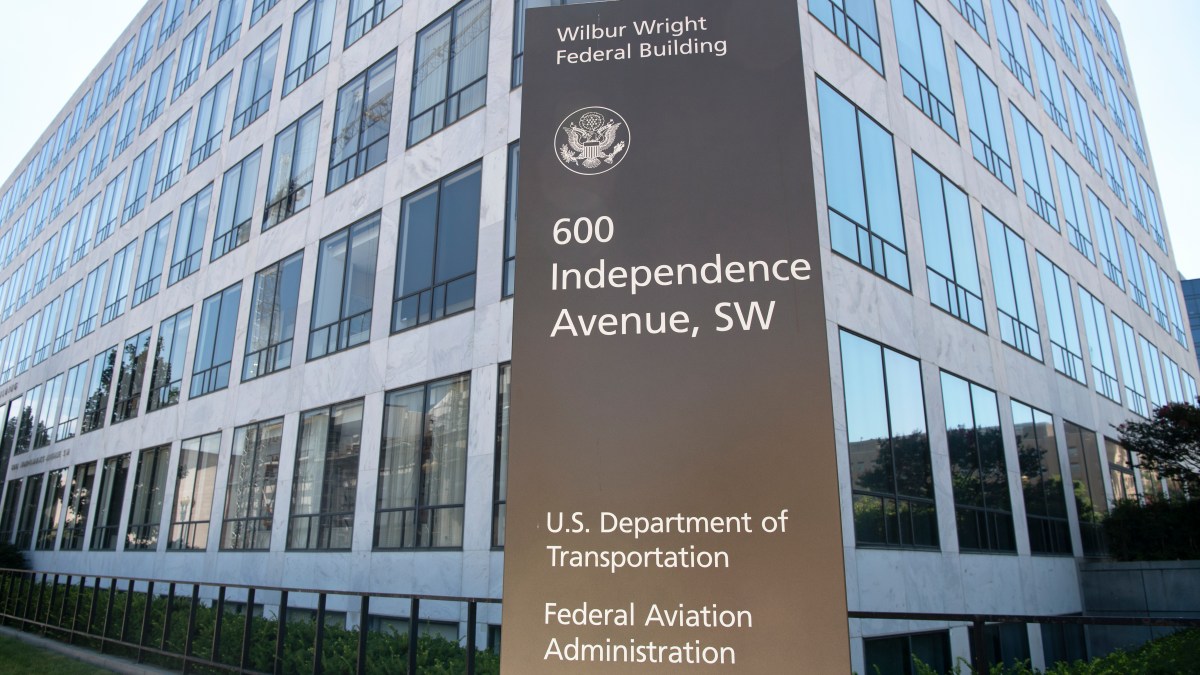 Ξ FAA 100th Anniversaries Ξ
100th years of Federal Aviation Administration Service
August 20, 2020 marks the centennial of Flight Service and the creation of what has become the modern Federal Aviation Administration (FAA), which provides safety and the efficient flow of air traffic in the United States National Airspace System of America.
The Federal Aviation Administration is a governmental body of the United States with powers to regulate all aspects of civil aviation in that nation, as well as in the surrounding international waters. Its powers include the construction and operation of airports, air traffic management, the certification of personnel and aircraft, and the protection of US assets during the launch or re-entry of commercial space vehicles. The powers over neighboring international waters were delegated to the FAA by authority of the International Civil Aviation Organization. Created in August 1958, the FAA replaced the former Civil Aeronautics Administration (CAA) and later became an agency within the United States Department of Transportation.
History of the FAA
The Flight Service began on August 20, 1920. It was 17 years after Brothers Wright's first flight and three years before the first non-stop transcontinental flight. Flight Service Stations, originally called Air Mail Radio Stations, were strategically located throughout the country along transcontinental air mail routes that pilots flew to deliver mail. It was possible to reach Flight Service Stations by radio during the flight or by telephone on the ground. Flight services specialists were responsible for ingesting and interpreting meteorological and aeronautical information, and then transmitting that data to aircraft pilots before, during, and after flights. During World War II, approximately 4,000 men and women trained and manned airway communication stations deemed essential to the war effort.
Flight service chronology 1920-2020
Through new technologies and advancements in automation, Flight Service continues to provide pilots and aviation stakeholders with the tools necessary to operate safely in the National Airspace System. Pilots have access to meteorological and aeronautical information in the cockpit, often presented in a graphical format, making it easy to see what is happening along the flight path. Automatic notifications and alerts inform pilots when new or adverse conditions arise, such as a severe weather forecast or observation, an airport closure, or a temporary flight restriction. The Flight Service 1800wxbrief.com website now has a mobile version that supports flight planning, weather access, and more. The recently implemented mobile website offers many of the same capabilities as the website but optimized for mobile devices such as an iPhone, iPad or Android.
Flight Service provides basic services to the aviation community in Alaska through Federal Certified Professional Controllers (CPCs) with 17 facilities and a contract service provider in the contiguous United States (CONUS), Puerto Rico and Hawaii with two large centers of operations. The Aviation Weather Camera Program is increasingly popular in Alaska as a primary source for pilots to obtain pre-flight weather information. Visit the FAA Aviation Weather Camera websites at avcams.FAA.gov and avcamsplus.FAA.gov for more information. Today's CPCs continue the inspiring legacy of airmail radio station specialists of a century ago by providing key aviation assistance in the complex airspace and environment of Alaska, 'America's last frontier'.
The future ahead
Flight Service continues to evolve and adapt as the needs of the aviation community change. From the first facilities transmitting flight plans by radiotelegraphy, using the Navy's Morse code and spark transmitters, to today's online systems and automated technologies, our history paves the way for future flight services initiatives.
The Alaska Flight Service Initiative (AFSI) is underway and is the next phase of continuous improvement that will seek ways to modernize and improve the efficiency of Alaska flight service for future generations. The agency collaboration will bring a transition to the first Voice Over Internet Protocol (VOIP) radios under a new contract with the service provider in CONUS. The Future Flight Service Program (FFSP) seeks to establish relationships with service providers, industry and user groups to better position the agency to take advantage of changes in user behavior and improved technology. New technologies and the next generation of users and services will drive changes in the provision of future flight services.
Ξ A I R G W A Y S Ξ
PUBLISHER: Airgways.com
DBk: Faa.gov / Airgways.com
AW-POST: 202008221125AR
A\W A I R G W A Y S ®