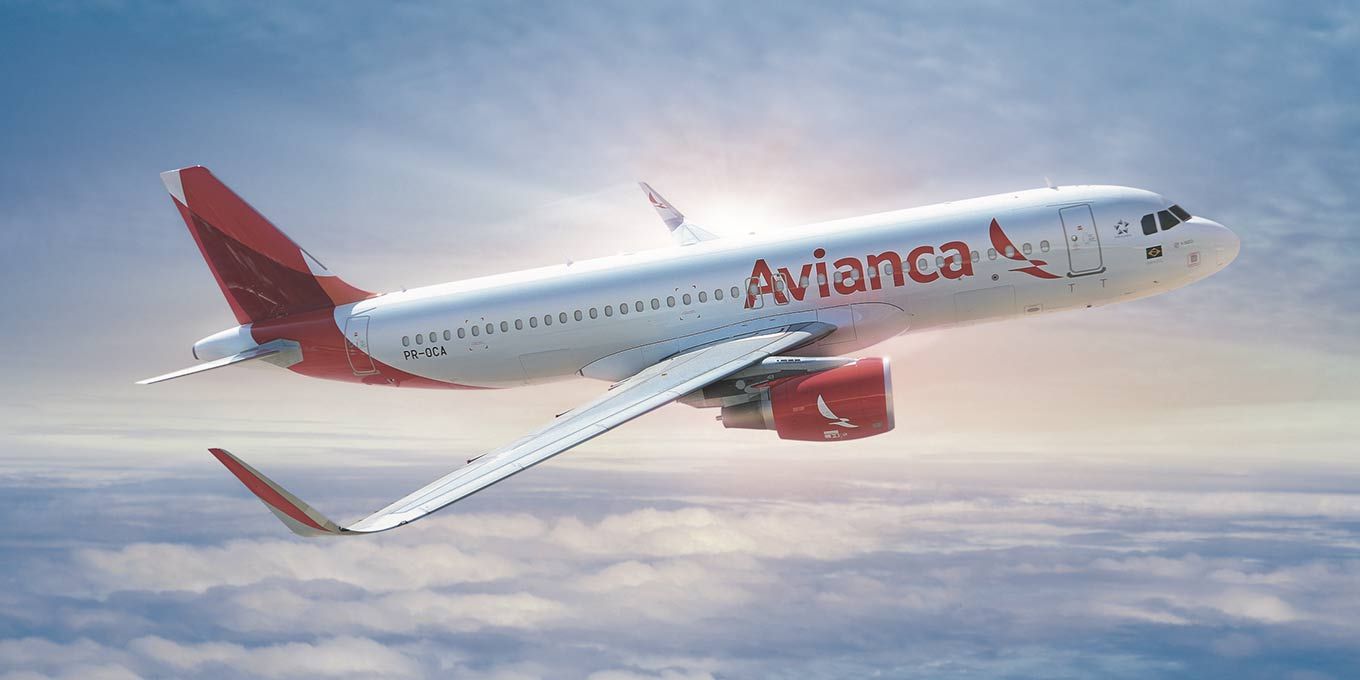 AW | 2019 02 16 18:03 | AIRLINES MARKET
Gol, Latam y Azul aumentan participación de mercado en Brasil
El mercado aéreo de Brasil está experimentando cambios en las líneas aéreas debido a escenarios económicos de Avianca Brasil. Gol linhas Aéreas, la mayor aerolínea de Brasil en participación de mercado, subió un 15% en Febrero 2019, mientras que el índice tuvo alza de menos del 1%. Azul Linhas Aéreas, tercera mayor aerolínea del país, ganó un 4% en el mismo período. Oceanair, que opera bajo la marca Avianca Brasil, se declaró en quiebra en Diciembre 2018. Gol es la mayor beneficiaria a corto plazo de los problemas de Avianca, mientras que Azul es potencialmente beneficiaria mayor a medio plazo.
Durante años, Avianca Brasil enfureció a los competidores locales, ganando cuota de mercado, ofreciendo un buen servicio a precios más bajos. La aerolínea de José Efromovich consolidó su posición como la cuarta mayor compañía aérea doméstica, ganando casi tres puntos porcentuales de participación de mercado entre 2015 y 2017, antes de perder parte de eso después de que la empresa pidió protección judicial contra los acreedores. Durante ese período, el número total de viajeros aéreos en Brasil también creció cerca del 3%, ya que la mayor economía de América Latina salió de la peor recesión de su historia.
Ahora, Gol Linhas Aéreas está preparada para beneficiarse al máximo de la reestructuración de la deuda de Avianca Brasil, pues cerca del 80% de las rutas de las dos compañías aéreas se superponen, según el analista de Bradesco BBI, Victor Mizusaki. Con los pasajeros asustados en comprar pasajes de Avianca Brasil, las acciones de Latam, la segunda más grande del país, también están despegando. La aerolínea subió un 10% desde el comienzo del año, el segundo mejor desempeño en el índice MSCI Chile.
Avianca Brasil anunció que va a descontinuar vuelos directos desde Sao Paulo a Santiago, Miami y Nueva York a partir del 31 Marzo 2019. La empresa también está tratando de obtener financiamiento antes del plazo de mediados de Abril para mantener su nueva flota de aeronaves Airbus arrendadas y sus codiciadas rutas domésticas, que se concentran entre las ciudades más concurridas del país, São Paulo, Río de Janeiro y Brasilia.
La historia en Brasil atestigua que la recuperación judicial de las compañías aéreas en Brasil no es prometedora. Aerolíneas como PanAir, VASP y VARIG desaparecieron después de caer en problemas de deuda.
Avianca Brasil backs down
Gol, Latam and Azul increase market share
The Brazilian air market is experiencing changes in airlines due to economic scenarios of Avianca Brasil. Gol linhas Aéreas, Brazil's largest airline in market share, rose 15% in February 2019, while the index rose less than 1%. Azul Linhas Aéreas, the third largest airline in the country, gained 4% in the same period. Oceanair, which operates under the Avianca Brasil brand, filed for bankruptcy in December 2018. Gol is the largest short-term beneficiary of Avianca's problems, while Azul is potentially the largest beneficiary in the medium term.
For years, Avianca Brasil infuriated local competitors, gaining market share, offering a good service at lower prices. José Efromovich's airline consolidated its position as the fourth largest domestic airline, gaining almost three percentage points of market share between 2015 and 2017, before losing part of that after the company requested judicial protection against creditors. During this period, the total number of air travelers in Brazil also grew close to 3%, as the largest economy in Latin America emerged from the worst recession in its history.
Now, Gol Linhas Aéreas is prepared to fully benefit from the restructuring of Avianca Brasil's debt, since close to 80% of the routes of the two airlines overlap, according to Bradesco analyst BBI, Victor Mizusaki. With passengers frightened to buy tickets from Avianca Brasil, the shares of Latam, the second largest in the country, are also taking off. The airline rose 10% since the beginning of the year, the second best performance in the MSCI Chile index.
Avianca Brasil announced that it will discontinue direct flights from Sao Paulo to Santiago, Miami and New York as of March 31, 2019. The company is also seeking financing before the mid-April deadline to maintain its new fleet of leased Airbus aircraft and its coveted domestic routes, which are concentrated among the busiest cities in the country, São Paulo, Rio de Janeiro and Brasilia.
History in Brazil testifies that the judicial recovery of airlines in Brazil is not promising. Airlines such as PanAir, VASP and VARIG disappeared after falling into debt problems. A\W
Avianca Brasil recua
Gol, Latam e Azul aumentam market share
O mercado aéreo brasileiro está passando por mudanças nas companhias aéreas devido aos cenários econômicos da Avianca Brasil. A Gol Linhas Aéreas, a maior companhia aérea do Brasil em participação de mercado, subiu 15% em fevereiro de 2019, enquanto o índice subiu menos de 1%. A Azul Linhas Aéreas, a terceira maior companhia aérea do país, ganhou 4% no mesmo período. A OceanAir, que opera sob a marca Avianca Brasil, pediu concordata em dezembro de 2018. A Gol é o maior beneficiário nos problemas de curto prazo Avianca, enquanto azul é potencialmente maior no beneficiário médio prazo.
Durante anos, a Avianca Brasil enfureceu concorrentes locais, conquistando participação de mercado, oferecendo um bom serviço a preços mais baixos. A companhia aérea José Efromovich consolidou sua posição como a quarta maior companhia aérea doméstica, ganhando quase três pontos percentuais de quota de mercado entre 2015 e 2017, antes de perder alguns dos que, depois de a empresa buscou proteção judicial contra credores. Nesse período, o total de viajantes aéreos no Brasil também cresceu cerca de 3%, já que a maior economia da América Latina emergiu da pior recessão de sua história.
Agora, Gol Linhas Aéreas está preparada para as mais beneficiadas com a reestruturação da dívida da Avianca Brasil, pois cerca de 80% das rotas das duas companhias aéreas se sobrepõem, de acordo com um analista do Bradesco BBI, Victor Mizusaki. Com os passageiros com medo de comprar os ingressos da Avianca Brasil, as ações da Latam, segunda maior do país, também estão decolando. A companhia aérea subiu 10% desde o início do ano, o segundo melhor desempenho do índice MSCI Chile.
Avianca Brasil anunciou que irá descontinuar vôos diretos de São Paulo para Santiago, Miami e Nova York de 31 de março de 2019. A empresa também está tentando obter financiamento antes do prazo de meados de abril para manter a sua nova frota de aviões Airbus alugados e suas cobiçadas rotas domésticas, concentradas entre as cidades mais movimentadas do país, São Paulo, Rio de Janeiro e Brasília.
A história no Brasil atesta que a recuperação judicial das companhias aéreas no Brasil não é promissora. Companhias aéreas como PanAir, VASP e VARIG desapareceram depois de cair em problemas de dívida. A \ W
Ξ A I R G W A Y S Ξ
SOURCE: Airgways.com
DBk: Exame.com.br / Avianca.com.br / Gabriel Magacho / Panrotas.com.br
AW-POST: 201902161803AR
A\W   A I R G W A Y S ®