AERONAUTICAL CALENDAR
Airgways ® extiende a nuestros lectores el Calendario Aeronáutico 2018 acerca del mundo de la aviación y el espacio. La siguiente lista ha sido confeccionada por los datos provistos por los organismos respectivos de las ferias, shows aéreos y congresos. Para más información o actualización de los datos, visite el contacto de cada organizador.
AERONAUTICAL CALENDAR
Airgways ® extends to our readers the 2018 Aeronautical Calendar about the world of aviation and space. The following list has been compiled by the data provided by the respective organism of the fairs, air show and congresses. For more information or update of the data, visit the contact of each organizer.
AERONAUTICAL CALENDAR 2019
AUSTRALIAN AIRSHOW 2019
Australian International Airshow 2019, 26 February-3 March 2019, Avalon Airport, Geelon, Victoria, Australia.
The Australian International Airshow and Aerospace & Defence Exposition is one of Asia-Pacific's most prestigious aviation and aerospace events and the most comprehensive aviation, aerospace and defence exposition in the southern hemisphere.
https://www.airshow.com.au/airshow2019/index.asp
ITB BERLIN 2019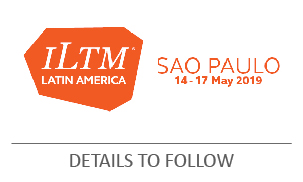 IBT BERLIN 2019. 6-10 March 2019, Berlin ExpoCenter, Messedamm 22, 14055 Berlin, Germany
La ITB Berlin es el punto de encuentro internacional del sector Turismo. Ofrece a los expositores una oportunidad ideal de dialogar no sólo con los visitantes profesionales, sino además con el público en general.
Además de la distribución por zonas geográficas, la ITB Berlín se ve caracterizada por diferentes segmentos de mercado, entre ellos figuran Business Travel, Travel Technology, ITB Supply, el mundo del libro ITB, turismo cultural ITB, cruceros, Economy Accommodation, así como Trends & Events con sus áreas Young Travel Center, Experience Adventure y ECOtourism. ITB Asia, a su vez, es la feria clave para el mercado turístico asiático. Se celebra anualmente en el mes de octubre en Singapur.
Aircraft Interiors Expo 2019
Aircraft Interiors Expo es el evento líder a nivel mundial para aerolíneas y la cadena de suministro, donde se encuentran las últimas innovaciones, que tendrá lugar en Hamburgo, Alemania del 1-4 Abril 2019 mostrando los últimos avances en tecnologías y productos para los interiores de cabinas, el entretenimiento a bordo y las industrias de confort para pasajeros.
Aircraft Interiors Expo (AIX) es el evento que une a las aerolíneas del mundo con proveedores de interiores de aviación durante tres días de negocios cara a cara, redes y compras en el Hamburg Messe. El evento de 2019 será nuestra 20ª edición, un hito importante, ya que celebramos lo mejor de la experiencia del pasajero y la increíble innovación que está impulsando continuamente a nuestra industria.
Hamburg Messe, Messeplatz 1, 20357 Hamburg, Germany
https://www.aircraftinteriorsexpo.com/
Saudi Airshow 2019
12-14 March 2019
New aerospace and aviation exhibition will be presented by Saudi Aviation Club. Thumamah Airport in Riyadh
QATAR AIRSHOW 2019
April 17-20, 2019, Doha Airport, State of Qatar.
Qatar's Amazing Growing Civil and Military Aviation Industry Reaches a Peak with the Qatar Airshow! Qatar Airshow will take place in Doha on April 17-20, 2019, bringing together the decision-makers of the global aerospace industry! Qatar Airshow has a wide exhibitor profile with civilian, commercial, and military aviation companies suppliers and OEMs participants.
INTERNATIONAL PARIS AIR SHOW 2019
International Paris Air Show 2019 from 17 to 23 June 2019
The 53rd  International Paris Air Show will take place from 17 to 23 June 2019 at the Exhibition Center of Le Bourget, a few kilometers North of Paris. The next Show will be held from 17 to 23 June 2019 from 8:30am to 6:00pm. It will be open to trade visitors only from Monday 17 to Thursday 20 June.
Royal International Air Tattoo 2018
The Air Tattoo returns on 19-21 July 2019 at RAF Fairford in Gloucestershire, UK
https://www.airtattoo.com/airshow
IBAS 2019
International Brazil Air Show 2019. 11-13 September 2019, Aeropuerto Internacional São Paulo/Guarulhos, Sao Paulo, Brazil.
IBAS (International Brazil Air Show) aims to bring together the aerospace chain, airport infrastructure and commercial aviation suppliers, and executive, to discuss these categories, thus developing improvements for market development.
http://internationalbrazilairshow.com.br/
DUBAI AIRSHOW 2019
 Dubai Airshow 2019. 17-21 November 2019, DWC, Dubai Airshow Site
The 2019 show will build on the overwhelming success of the last event which drew 79,380 trade visitors from around the world, 1,200 exhibitors from 63 countries, 1,603 international and regional media and an order book in excess of $113.8 billion. Join us at the Dubai Airshow 2019 – an event dedicated to connecting people.
A/I/R/G/W/A/Y/S ®
"We love to fly, always"
Airgways.com
S O C I A L    M E D I A
Airgways@airgways.com
Facebook.com/airgways
Twitter.com/airgways
A\W   A I R G W A Y S ®
AIRGWAYS ® | Airgways.com | REPÚBLICA ARGENTINA | ALL RIGHT RESERVED © 2019