AERONAUTICAL CALENDAR
Airgways ® extiende a nuestros lectores el Calendario Aeronáutico 2018 acerca del mundo de la aviación y el espacio.
La siguiente lista ha sido confeccionada por los datos provistos por los organismos respectivos de las ferias, show aéreos y congresos. Para más información o actualización de los datos, visite el contacto de cada organizador.
AERONAUTICAL CALENDAR
Airgways ® extends to our readers the 2018 Aeronautical Calendar about the world of aviation and space.
The following list has been compiled by the data provided by the respective organism of the fairs, air show and congresses. For more information or update of the data, visit the contact of each organizer.
AERONAUTICAL CALENDAR 2018
Electronic Warfare 2018
16-17 Jan 2018
Whilst electronic warfare role in defensive warfighting will remain at the height of discussion, the Electronic Warfare 2018 event will explore the greater connection between EW and Cyber warfare as well as discuss a more in-depth operational view points and experience.
Marriott Warsaw, Warsaw, Poland
http://www.electronic-warfare.eu/
Singapore Airshow 2018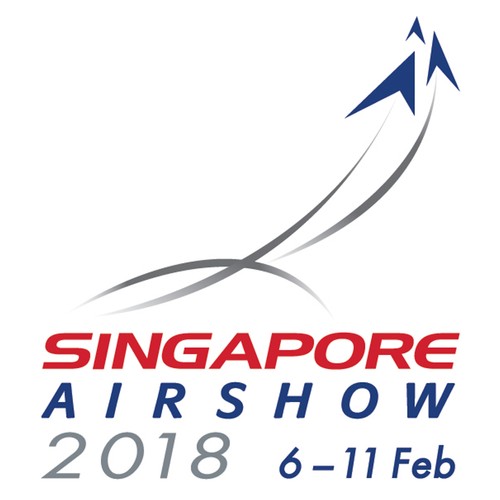 06-09 Feb 2018
Changi Exhibition Centre, Singapore
Join us at Singapore Airshow, Asia's Largest Aerospace and Defence event! Open to the Public on 10 and 11 February 2018, visitors can look forward to a wide range of exciting activities including static aircraft on display and the breathtaking aerobatic flying displays. There will also be meet-the-pilot sessions where visitors can take photos and get their autographs.
http://www.singaporeairshow.com/public/
Border Security 2018
21-22 Feb 2018
SMi Group at proud to announce the 11th Annual Border Security conference and exhibition which will convene on the 21st-22nd February 2018 in Rome, Italy.
Crowne Plaza Rome, St Peter's Hotel & Spa, Rome, Italy
UMEX 2018
25-27 Feb 2018
Abu Dhabi, UAE
FIDAE 2018
03-08 Apr 2018
The International Air and Space Fair (FIDAE) is the most important Aerospace, Defense and Security exhibition in Latin America, which, thanks to its long and successful history, has become the main business platform of the region.
https://www.fidae.cl/
Santiago, Chile
ILA BERLIN 2018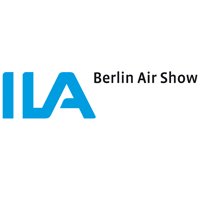 In April 2018, ILA Berlin is pleased to welcome the aerospace world to Berlin. The ILA Berlin 2018, Innovation Leadership in Aerospace, will take place between the days 25-29 April 2018 in Berlin, Germany.
The Aeronautical Fair of ILA Berlin 2018 will have more than 1,000 exhibitors from 37 nations, with an estimated attendance of 150,000 visitors and an attendance of 3,330 representatives to the media. The German aviation fair will see about fifty special events.
At ILA Berlin, over 1,000 exhibitors showcase their expertise – from civil aviation to defense, security and space, and from major corporations to highly specialized suppliers. At ILA Berlin, you can make new contacts for tomorrow's business opportunities. With matchmaking and speed-dating events specially tailored for suppliers, you are sure to create your own packed, exciting conference agenda. ILA Berlin focuses on aerospace innovations in five categories: Aviation, Space, Defense & Security, Supplier and Special Features.
SOURCE > https://www.ila-berlin.de/en
Berlin, Germany
Eurasia Airshow 2018
25-29 Apr 2018
Turkey, one of the fastest-growing markets in the global aviation industry, once again takes advantage of its location as a bridge between Asia and Europe. Turkish aviation industry has grown exponentially since the early 2000s and will reach a new peak with the Eurasia Airshow in Antalya. The Eurasia Airshow 2018 in Antalya, one of Turkey's top tourist destinations, will showcase Turkey's role in the global aviation industry.
https://www.eurasiaairshow.com/en_US/trade/
Antalya, Turkey
AUVSI XPONENTIAL 2018
30 Apr-03 May 2018
Denver, United States
Global Aerospace Summit 2018
30 Apr-02 May 2018
Abu Dhabi, UAE
Royal International Air Tattoo 2018
https://www.airtattoo.com/airshow
13-15 Jul 2018
RAF Fairford, UK
Farnborough Airshow 2018
16-22 Jul 2018
Discover a range of new business incentives, attractions and networking opportunities at FIA 2018. With key global influencers, thought leadership and knowledge transfer, FIA offers the very best value and experience for your business.
Show Centre, ETPS Rd,
Farnborough, GU14 6FD
https://www.farnborough.com/
Call: +44 (0) 1252 532800
Farnborough, UK
Africa Aerospace & Defence 2018
19-23 Sep 2018
http://www.aadexpo.co.za
Pretoria, South Africa
Bahrain International Airshow 2018
14-16 Nov 2018
http://www.bahraininternationalairshow.com/
Sakhir Airbase, Kingdom of Bahrain
AERONAUTICAL CALENDAR 2019
Saudi Airshow 2019
12-14 March 2019
New aerospace and aviation exhibition will be presented by Saudi Aviation Club. Thumamah Airport in Riyadh
A/I/R/G/W/A/Y/S ®
"We love to fly, always"
Airgways.com
S O C I A L    M E D I A
Airgways@airgways.com
Facebook.com/airgways
Twitter.com/airgways
A\W   A I R G W A Y S ®
AIRGWAYS ® | Airgways.com | REPÚBLICA ARGENTINA | ALL RIGHT RESERVED © 2018