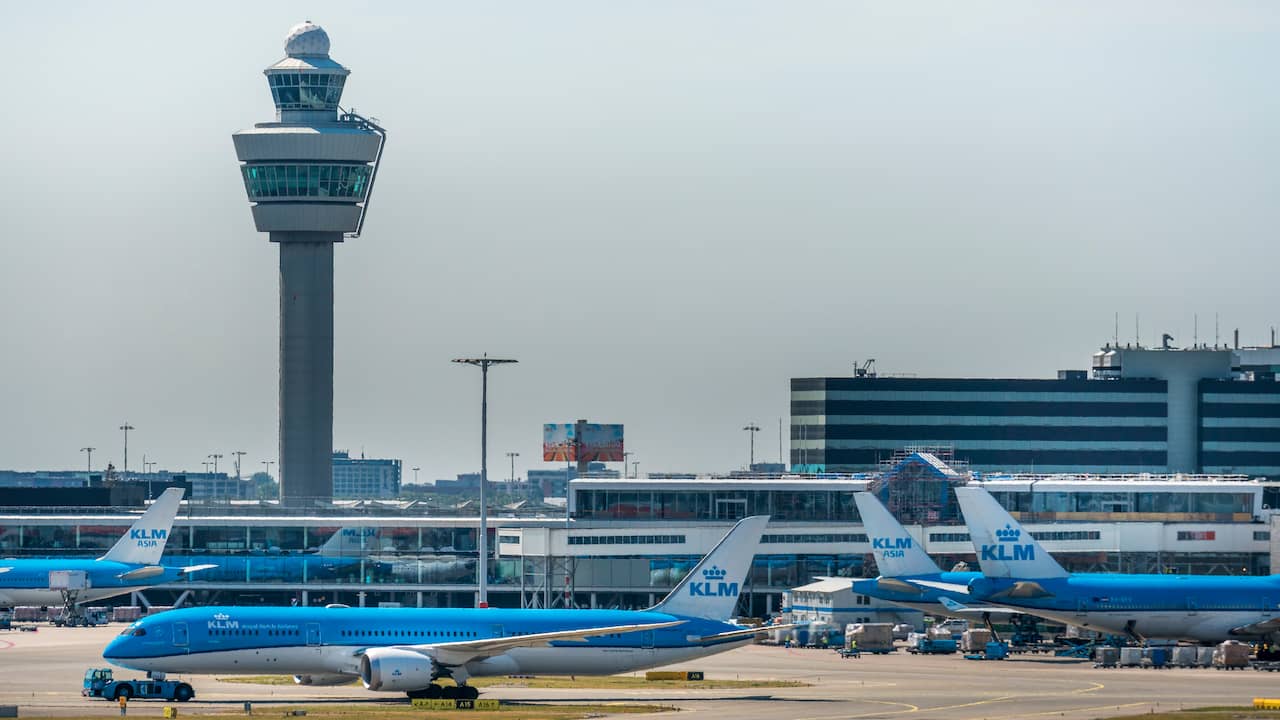 AW | 2019 02 14 11:38 | AVIATION / AIRLINES / AEROSPACE
El Reino Unido de los Países Bajos celebra 100 años de la aviación holandesa
KLM, el Centro Aeroespacial Holandés (NLR) y Fokker tienen cien años. Celebran conjuntamente el evento "100 años de aviación en los Países Bajos" en el Eye Film Museum en Amsterdam-Noord el 14 Marzo 2019. El evento contará con la presencia del Rey Willem-Alexander.
Durante este evento, se prestará atención al desarrollo de la aviación civil internacional y se discutirán los desafíos para la aviación en los Países Bajos. Tres pilares son centrales aquí. Vuelo sostenible, inteligente y económicamente responsable. Especialmente para el año jubilar hay un reto para los estudiantes. Aquí los alumnos responden preguntas de sostenibilidad. El rey Willem-Alexander hablará con los participantes de este desafío. El premio a la idea ganadora es otorgado por la ministra Cora van Nieuwenhuizen. También se emitirán un artículo de jubileo y un sello en honor del aniversario de las compañías. El Rey tomará la primera moneda durante el evento y el Ministro van Nieuwenhuizen recibirá el primer sello.
La razón por la que se eligió este museo para el evento es porque en 1919 se organizó aquí la Primera Exposición de Tráfico Aéreo de Ámsterdam (ELTA). Este evento fue en parte el inicio del establecimiento del KLM. También se establecieron la Royal Dutch Aircraft Factory Fokker y el antecesor de NLR, el Rijksstudiedienst voor de Luchtvaart (RSL). La RSL se estableció para aumentar la seguridad de la aviación militar y civil.
One hundred years of aviation in the Netherlands
The United Kingdom of the Netherlands celebrates 100 years of Dutch aviation
KLM, the Dutch Aerospace Center (NLR) and Fokker are one hundred years old. Together they celebrate the event "100 years of aviation in the Netherlands" at the Eye Film Museum in Amsterdam-Noord on March 14, 2019. The event will be attended by King Willem-Alexander.
During this event, attention will be given to the development of international civil aviation and the challenges for aviation in the Netherlands will be discussed. Three pillars are central here. Sustainable, intelligent and economically responsible flight. Especially for the Jubilee year there is a challenge for the students. Here the students answer sustainability questions. King Willem-Alexander will speak with the participants of this challenge. The prize for the winning idea is awarded by Minister Cora van Nieuwenhuizen. A jubilee article and a stamp will also be issued in honor of the anniversary of the companies. The King will take the first coin during the event and Minister van Nieuwenhuizen will receive the first seal.
The reason why this museum was chosen for the event is because in 1919 the First Air Traffic Exhibition of Amsterdam (ELTA) was organized here. This event was partly the beginning of the establishment of the KLM. Also established were the Royal Dutch Aircraft Factory Fokker and the predecessor of NLR, the Rijksstudiedienst voor de Luchtvaart (RSL). The RSL was established to increase the safety of military and civil aviation. A \ W
Honderd jaar luchtvaart in Nederland
Het Verenigd Koninkrijk viert 100 jaar Nederlandse luchtvaart
KLM, het Dutch Aerospace Center (NLR) en Fokker zijn honderd jaar oud. Samen vieren ze het evenement "100 jaar luchtvaart in Nederland" in het Eye Film Museum in Amsterdam-Noord op 14 maart 2019. Het evenement zal worden bijgewoond door koning Willem-Alexander.
Tijdens dit evenement zal aandacht worden besteed aan de ontwikkeling van de internationale burgerluchtvaart en zullen de uitdagingen voor de luchtvaart in Nederland worden besproken. Drie pijlers staan ​​hier centraal. Duurzame, intelligente en economisch verantwoorde vlucht. Vooral voor het Jubileumjaar is er een uitdaging voor de studenten. Hier beantwoorden de studenten duurzaamheidsvragen. Koning Willem-Alexander zal de deelnemers aan deze uitdaging spreken. De prijs voor het winnende idee wordt uitgereikt door minister Cora van Nieuwenhuizen. Een jubileumartikel en een stempel zullen ook worden uitgegeven ter ere van de verjaardag van de bedrijven. De koning neemt de eerste munt tijdens het evenement en minister van Nieuwenhuizen ontvangt het eerste zegel.
De reden waarom dit museum werd gekozen voor het evenement is omdat in 1919 hier de Eerste Luchtverkeersbeurs van Amsterdam (ELTA) werd georganiseerd. Dit evenement was gedeeltelijk het begin van de oprichting van de KLM. Ook werden de Koninklijke Nederlandse Vliegtuigen Fabriek Fokker en de voorloper van het NLR, de Rijksstudiedienst voor de Luchtvaart (RSL), gevestigd. De RSL werd opgericht om de veiligheid van militaire en burgerluchtvaart te vergroten. A \ W
Ξ A I R G W A Y S Ξ
SOURCE: Airgways.com
DBk: Reisgraag.nl / Venm.nl / Klm.com / Nu.nl
AW-POST: 201902141138AR
A\W   A I R G W A Y S ®