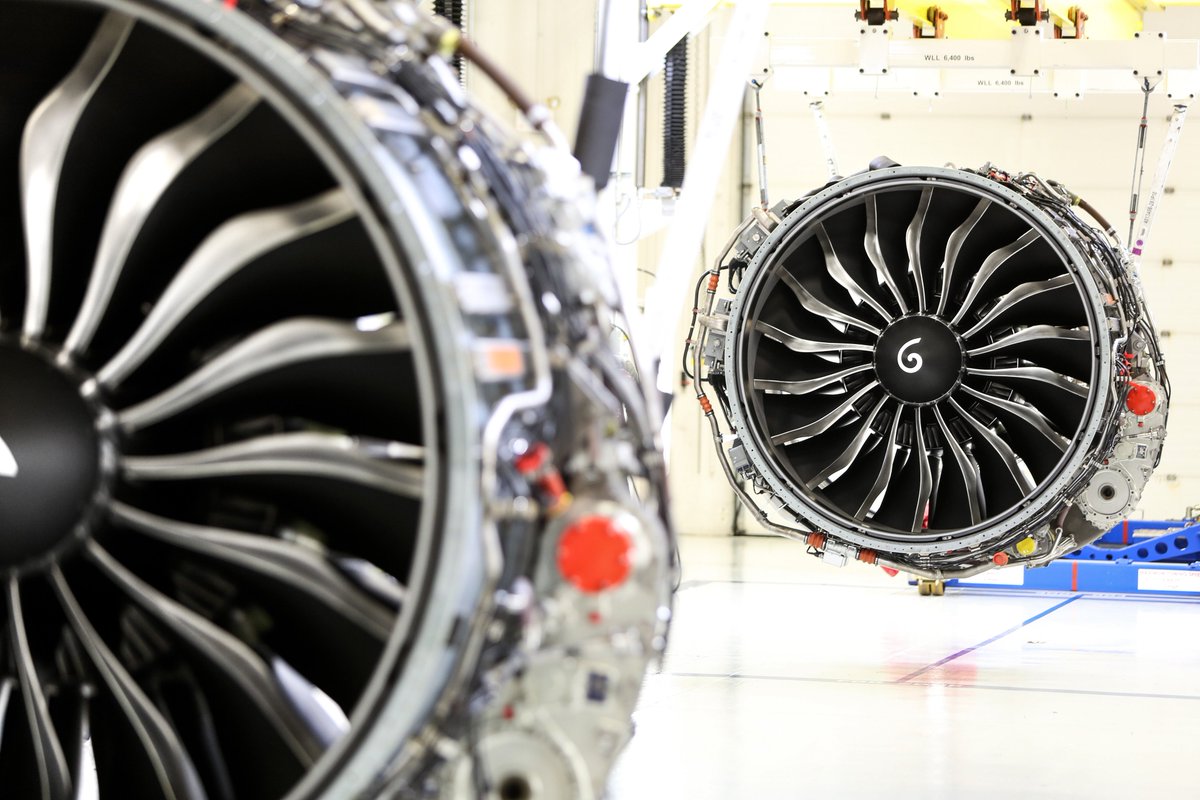 AW | 2018 05 17 15:07 | AVIATION SAFETY / AIR INVESTIGATION
La FAA acelera las inspecciones para enfocarse en los motores 737 más antiguos, luego de la falla del motor del vuelo SW1380 Southwest Airlines
La Administración Federal de Aviación (FAA) ordenó este miércoles inspecciones más rápidas para los motores CFM International CFM56-7B de los aviones Boeing 737 Next Generation, para asegurar que las palas de los ventiladores más antiguas en alrededor de 5.400 motores sean inspeccionadas antes del 30 de Junio 2018 como fecha límite. El cambio se ajusta a lo que el fabricante de motores, CFM International, que es propiedad conjunta de GE Aviation y Safran, publicó la semana pasada para acelerar las inspecciones de los motores con más de 20.000 vuelos.
Las aerolíneas están inspeccionando los motores CFM56-7B después de que un motor de un Boeing 737-700 de Southwest Airlines explotara durante el vuelo SW1380 en Abril 2018. La FAA dijo en un comunicado que estaba trabajando con los investigadores federales, el fabricante y los reguladores de seguridad europeos para inspeccionar los motores con el mayor número de vuelos lo antes posible. "La FAA está actuando para garantizar una medida adicional de seguridad para el rendimiento de la pala del ventilador en motores CFM56", dijo la agencia de la FAA en un comunicado.
Más de 77.000 álabes han sido inspeccionados hasta ahora, según ha reportado GE Aviation. Con 24 álabes en cada motor, eso significa que se han inspeccionado alrededor de 3.200 motores o más de 1.600 aviones. La FAA estimó que 3.716 motores tendrían que ser inspeccionados en aviones de EEUU, pero el 737 es uno de los aviones más populares en todo el mundo. En última instancia, se inspeccionarán 330.000 álabes en 13.750 aviones, según el fabricante.
Las inspecciones costarán a las aerolíneas de los Estados Unidos un estimado de US$ 631.720. Si la hoja de un ventilador se encuentra peligrosamente desgastada, reemplazarla costaría aproximadamente US$ 8.585, según la FAA. Hasta la fecha, ninguno de los hallazgos ha cambiado la última guía del fabricante para las inspecciones, según GE Aviation.
Las investigaciones federales descubrieron grietas por el desgaste de la aspa del ventilador que falló en el vuelo de Southwest, lo que aceleró la necesidad de inspecciones. CFM emitió boletines de servicio para inspecciones ultrasónicas de álabes de ventilador, que incluyen:
Inspecciones CFM56-7B
♦ Marzo 2017: inspecciones para motores con 15,000 vuelos desde la visita previa a la tienda.
♦ Junio 2017: inspecciones para palas de ventilador específicas, que podrían combinarse y combinarse entre motores, con al menos 20.000 vuelos.
♦ Abril, 20: inspecciones para motores CFM56-7B con al menos 30.000 vuelos. Las inspecciones de los 650 motores debían estar terminadas para el 10 de mayo. Para finales de agosto, deberían completarse unos 2.500 motores con 20.000 vuelos. Todos los motores deberían inspeccionarse cada 3,000 vuelos en el futuro.
♦ Mayo, 10: inspecciones priorizadas de alrededor de 5.400 motores con al menos 20.000 vuelos antes del 30 de junio. El resto debe completarse antes del 31 de agosto.
El pase de diapositivas requiere JavaScript.
Parte del motivo de preocupación es que dos motores del vuelo SW1380 de Southwest Airlines fallaron de manera similar en dos años, incluido uno en Agosto 2016. Los restos del motor hicieron un agujero de 5 pulgadas por 16 pulgadas en el fuselaje sobre el ala izquierda, pero sin consecuencias para la vida de los pasajeros.
La investigación de la Junta Nacional de Seguridad en el Transporte sobre lo que causó el accidente de Abril 2018 podría tomar otro año para determinar la causa y hacer recomendaciones. Pero el fabricante dijo que los motores han funcionado de manera segura a través de 350 millones de horas de vuelo desde 1997.  
FAA accelerates engine inspections CFM56-7B
The FAA accelerates inspections to focus on the older 737 engines, after the failure of the SW1380 Southwest Airlines flight engine
The Federal Aviation Administration (FAA) ordered faster inspections on Wednesday for the CFM International CFM56-7B engines of the Boeing 737 Next Generation aircraft, to ensure that the blades of the oldest fans on around 5,400 engines are inspected before 30 June 2018 as the deadline. The change is in line with what the engine manufacturer, CFM International, which is jointly owned by GE Aviation and Safran, published last week to speed up inspections of engines with more than 20,000 flights.
Airlines are inspecting the CFM56-7B engines after a Boeing 737-700 engine from Southwest Airlines exploded during flight SW1380 in April 2018. The FAA said in a statement it was working with federal investigators, the manufacturer and the European safety regulators to inspect engines with the highest number of flights as soon as possible. "The FAA is acting to ensure an additional measure of safety for the performance of the fan blade on CFM56 engines", the FAA agency said in a statement.
More than 77,000 blades have been inspected so far, according to GE Aviation. With 24 wings on each engine, that means that about 3,200 engines or more than 1,600 aircraft have been inspected. The FAA estimated that 3,716 engines would have to be inspected on US aircraft, but the 737 is one of the most popular aircraft in the world. Ultimately 330,000 blades will be inspected on 13,750 aircraft, according to the manufacturer.
The inspections will cost airlines in the United States an estimated US$ 631,720. If the blade of a fan is dangerously worn, replacing it would cost approximately US$ 8,585, according to the FAA. To date, none of the findings has changed the manufacturer's latest guidance for inspections, according to GE Aviation.
FAA ORDERS EMERGENCY ENGINE INSPECTIONS FOLLOWING SOUTHWEST INCIDENT
Federal investigations discovered cracks due to the wear of the fan blade that failed on the Southwest flight, which accelerated the need for inspections. CFM issued service bulletins for ultrasonic inspections of fan blades, which include:
Inspections CFM56-7B
♦ March 2017: inspections for engines with 15,000 flights from the previous visit to the store.
♦ June 2017: inspections for specific fan blades, which could be combined and combined between engines, with at least 20,000 flights.
♦ April, 20: inspections for CFM56-7B engines with at least 30,000 flights. Inspections of the 650 engines had to be completed by May 10. By the end of August, some 2,500 engines with 20,000 flights should be completed. All engines should be inspected every 3,000 flights in the future.
♦ May, 10: prioritized inspections of around 5,400 engines with at least 20,000 flights before June 30. The rest must be completed before August 31.
Part of the concern is that two engines of Southwest Airlines flight SW1380 similarly failed in two years, including one in August 2016. Remains of the engine made a 5-inch by 16-inch hole in the fuselage on the left wing, but without consequences for the life of the passengers.
The investigation by the National Transportation Safety Board into what caused the April 2018 accident could take another year to determine the cause and make recommendations. But the manufacturer said the engines have worked safely through 350 million flight hours since 1997. A \ W
Ξ A I R G W A Y S Ξ
SOURCE:  Airgways.com
DBk: Cfmaeroengines.com / Usatoday.com / Cnbc.com / Wearefinn.com / Dallasnews.com / Mro-network.com / Latestly.com
AW-POST: 201805171507AR
A\W   A I R G W A Y S ®