AW | 2018 05 06 11:48 | AIRLINES
El nuevo operador aéreo angolés, Air Connection Express iniciará operaciones en 2019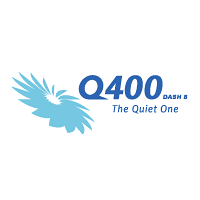 Bombardier Inc. ha firmado un acuerdo con Africa Aero Trading para la adquisición de seis aeronaves Bombardier 8-Q400 destinadas para la nueva aerolínea angolesa Air Connection Express.
Air Connection Express Transportes Aéreas S.A. será una nueva aerolínea de la República de Angola que entrará en funcionamiento el próximo año 2019. La nueva compañía ha firmado recientemente en Luanda, capital de Angola, con el grupo canadiense Bombardier Inc. un contrato para la adquisición de seis aviones Bombardier 8-Q400, por un valor de U$D 143,4 millones de dólares.
Alcinda Pereira, representante del Consorcio fundador de la nueva línea aérea, ha comunicado en nombre del consorcio que destacó las ventajas del acuerdo que van desde la formación de personal a la posibilidad de apertura del primer almacén de piezas de Bombardier en África Austral.
Bombardier se compromete a formar, para la compañía angoleña, 25 asistentes de a bordo, 55 pilotos, 40 mecánicos bivalentes y colocar un representante en Angola por un período de 36 meses, para asegurar el inicio de las operaciones de la compañía. Air Conection Express Transporte Aéreo SA, de acuerdo con los contratos firmados por la canadiense Bombardier y la aerolínea Air Connection Express.
Las grandes aerolíneas del continente, entre ellas Ethiopian Air Lines y South African Express, están entre los operadores de referencia de los Q400, aparatos turbo-hélice, con capacidad para unos 70 pasajeros, generalmente utilizados en rutas cortas y empresas bajo costo.
La creación de una nueva operadora de transporte aéreo doméstico, resulta de estudios, que apuntaban, entre otras limitaciones, a una excesiva fragmentación del mercado de aviación civil en el país. Air Connect Express Transporte Aéreo SA, es el corolario de un proceso que comenzó con la refundación de TAAG Linhas Aéreas y Enana, dos empresas públicas del sector, que forman parte del consorcio.
En TAAG Angola Airlines, el proceso de reconstrucción ha pasado por etapas que permitieron a tomar la llamada la empresa lista negra de la Unión Europea, en el que había recibido un disparo en el año 2007. En este momento, TAAG tiene 14 vuelos semanales a Portugal y a unos 25 destinos.
En el 1Q2019 las dos primeras aeronaves Bombardier 8-Q400 arribarán a Angola, más dos que totalizan cuatro. Las últimas dos aeronaves arribarán al país en 2020, en la víspera de la apertura del nuevo Aeropuerto Internacional de Luanda.
La nueva compañía comenzará sus operaciones cuando reciba los primeros dos aviones. En Marzo 2018, el Ministro de Transportes de Angola estuvo en Canadá, donde mantuvo contactos con el grupo Bombardier, como así también se reunió en Montreal con el presidente de la Organización Internacional de la Aviación Civil (OACI). 
Air Connect Express new airline from Angola
The new Angolan air operator, Air Connection Express will start operations in 2019
Bombardier Inc. has signed an agreement with Africa Aero Trading for the acquisition of six Bombardier 8-Q400 aircraft intended for the new Angolan airline Air Connection Express.
Air Connection Express Air Transport S.A. will be a new airline of the Republic of Angola that will be operational next year 2019. The new company has recently signed in Luanda, capital of Angola, with the Canadian group Bombardier Inc. a contract for the acquisition of six Bombardier 8-Q400 aircraft , for a value of US $ 143.4 million.
Alcinda Pereira, representative of the founding consortium of the new airline, has announced on behalf of the consortium that highlighted the advantages of the agreement ranging from the training of personnel to the possibility of opening the first warehouse of Bombardier parts in Southern Africa.
Bombardier is committed to forming, for the Angolan company, 25 attendants on board, 55 pilots, 40 bivalent mechanics and placing a representative in Angola for a period of 36 months, to ensure the start of operations of the company. Air Conection Express Transporte Aéreo SA, in accordance with the contracts signed by the Canadian Bombardier and the airline Air Connection Express.
The major airlines of the continent, including Ethiopian Air Lines and South African Express, are among the reference operators of the Q400, turbo-prop aircraft, with capacity for about 70 passengers, generally used on short routes and low cost companies.
The creation of a new domestic air transport operator results from studies that pointed, among other limitations, to an excessive fragmentation of the civil aviation market in the country. Air Connect Express Transporte Aéreo SA, is the corollary of a process that began with the refoundation of TAAG Linhas Aéreas and Enana, two public companies in the sector, which are part of the consortium.
At TAAG Angola Airlines, the reconstruction process has gone through stages that allowed the company to take the call blacklist of the European Union, in which it had been shot in 2007. At this time, TAAG has 14 weekly flights to Portugal and about 25 destinations.
In 1Q2019 the first two Bombardier 8-Q400 aircraft will arrive in Angola, plus two that total four. The last two aircraft will arrive in the country in 2020, on the eve of the opening of the new Luanda International Airport.
The new company will begin operations when it receives the first two aircraft. In March 2018, the Minister of Transport of Angola was in Canada, where he had contacts with the Bombardier group, as well as met in Montreal with the president of the International Civil Aviation Organization (ICAO). A \ W
Ξ A I R G W A Y S Ξ
SOURCE:  Airgways.com
DBk: Bombardier.com
AW-POST: 2018050061148AR
A\W   A I R G W A Y S ®