AW | 2020 11 05 16:05 | AIRPORTS / GOVERNMENT
Aeropuerto Rupsi de Assam de india iniciará operaciones comerciales
La Autoridad Aeroportuaria del Aeropuerto Rupsi de la India iniciará operaciones aerocomerciales después de recibir una licencia de la Dirección General de Aviación Civil (DGCA). La adición más reciente en la ruta del Esquema de Conectividad Regional (RCS), se espera que este aeropuerto fortalezca la conectividad aérea en la región noreste de la India.
El Aeropuerto de Rupsi está conectado directamente con Guwahati y Calcuta. Ha sido reurbanizada a un costo de ₹ 69 Crores. Distribuido en 337 acres, el nuevo aeropuerto tiene un edificio terminal de 3.500 metros cuadrados. Hay diez mostradores de facturación y la terminal está equipada para gestionar unos 200 pasajeros durante las horas punta. El trabajo del proyecto incluye la construcción de una torre ATC, cabaña de seguridad e instalaciones aéreas como el fortalecimiento y la recarpetización de la pista, la pista de rodaje y el umbral. La pista de nueva construcción será adecuada para aterrizar aviones tipo turboprop ATR 72. El aeropuerto tiene una capacidad de aparcamiento de 100 automóviles. Se implementarán características sostenibles como la recolección de agua de lluvia y un sistema de gestión de residuos sólidos.
Rupsi Airport will start operations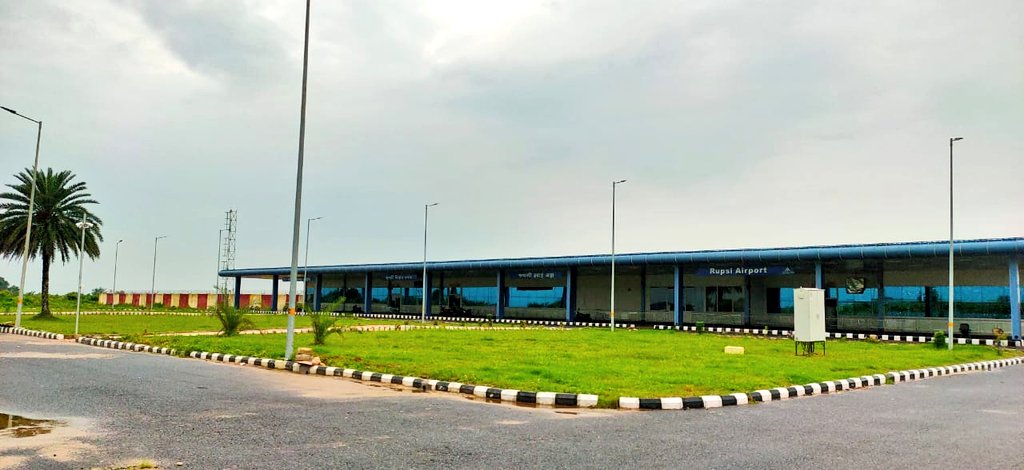 India's Assam Rupsi airport to start commercial operations
India's Rupsi Airport Airport Authority will start commercial air operations after receiving a license from the Directorate General of Civil Aviation (DGCA). The most recent addition to the Regional Connectivity Scheme (RCS) route, this airport is expected to strengthen air connectivity in the Northeast region of India.
Rupsi Airport is directly connected to Guwahati and Kolkata. It has been redeveloped at a cost of ₹ 69 Crores. Spread over 337 acres, the new airport has a 3,500-square-meter terminal building. There are ten check-in counters and the terminal is equipped to handle around 200 passengers during peak hours. Project work includes the construction of an ATC tower, safety hut, and aerial facilities such as strengthening and re-peting of the runway, taxiway, and apron. The newly built runway will be suitable for landing ATR 72 turboprop aircraft. The airport has a parking capacity of 100 cars. Sustainable features such as rainwater harvesting and a solid waste management system will be implemented.
रूपसी एयरपोर्ट परिचालन शुरू करेगा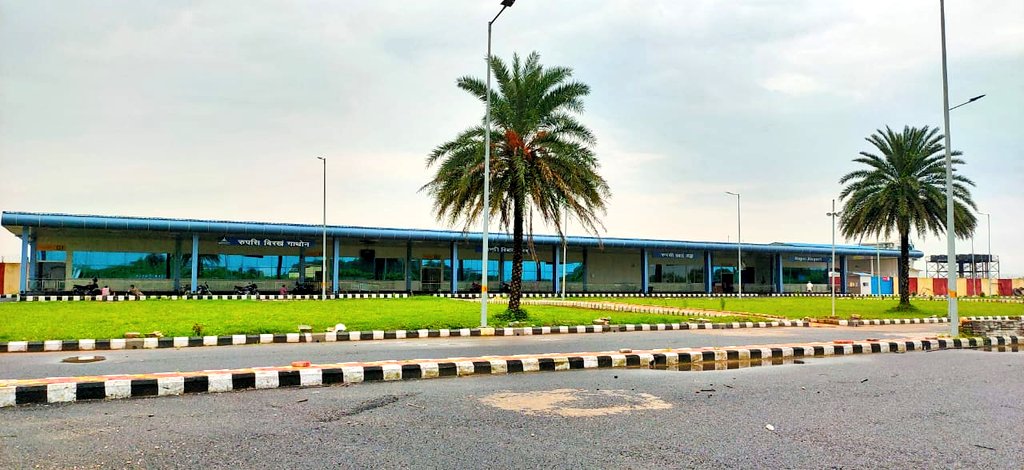 वाणिज्यिक परिचालन शुरू करने के लिए भारत का असम रूपसी हवाई अड्डा
भारत का रूपसी हवाई अड्डा हवाई अड्डा प्राधिकरण नागरिक उड्डयन महानिदेशालय (DGCA) से लाइसेंस प्राप्त करने के बाद वाणिज्यिक हवाई परिचालन शुरू करेगा। रीजनल कनेक्टिविटी स्कीम (आरसीएस) मार्ग के सबसे हाल के अलावा, इस हवाई अड्डे से भारत के पूर्वोत्तर क्षेत्र में हवाई संपर्क को मजबूत करने की उम्मीद है।
रूपसी हवाई अड्डा गुवाहाटी और कोलकाता से सीधे जुड़ा हुआ है। इसे। 69 करोड़ की लागत से पुनर्विकास किया गया है। 337 एकड़ में फैले इस नए हवाई अड्डे में 3,500 वर्ग मीटर का एक टर्मिनल भवन है। दस चेक-इन काउंटर हैं और पीक आवर्स के दौरान लगभग 200 यात्रियों को संभालने के लिए टर्मिनल सुसज्जित है। प्रोजेक्ट वर्क में एटीसी टॉवर, सेफ्टी हट, और रनवे, टैक्सीवे और एप्रन की मजबूती और री-पेटिंग जैसी हवाई सुविधाएं शामिल हैं। नव निर्मित रनवे एटीआर 72 टर्बोप्रॉप विमान के उतरने के लिए उपयुक्त होगा। एयरपोर्ट में 100 कारों की पार्किंग क्षमता है। वर्षा जल संचयन और एक ठोस अपशिष्ट प्रबंधन प्रणाली जैसी स्थायी सुविधाओं को लागू किया जाएगा।

PUBLISHER: Airgways.com
DBk: Aai.aero/en/airports/rups / Airgways.com
AW-POST: 202011051605AR
A\W A I R G W A Y S ®