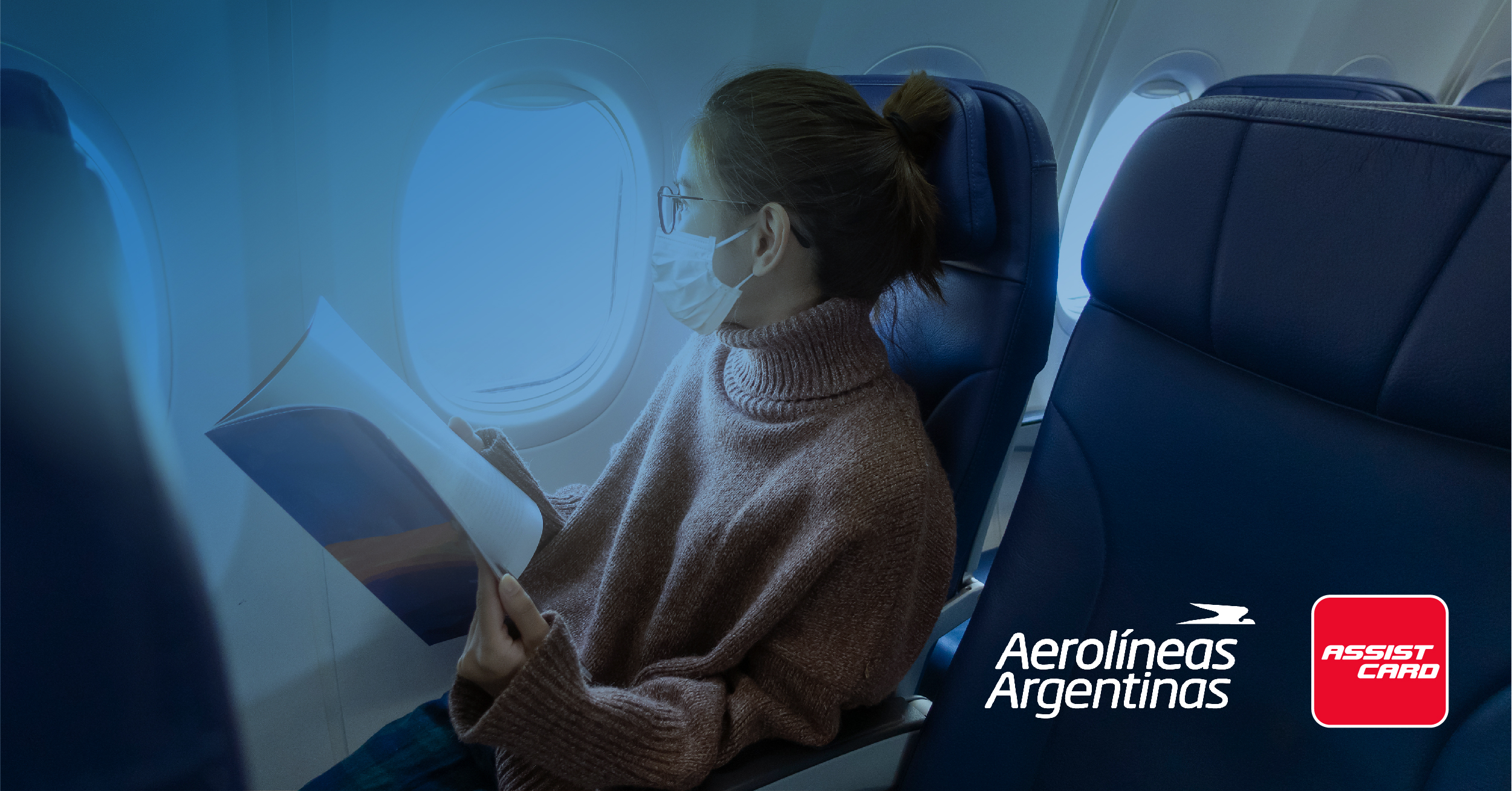 AW | 2020 11 16 09:13 | AIRLINES
Usuarios transporte aéreo podrán seleccionar cobertura médica
Aerolíneas Argentinas y Assist Card presentan una cobertura médica ante diagnóstico positivo de COVID-19. Assist Card es compañía líder mundial en asistencia al viajero, refuerzan su alianza y compromiso por garantizarles a sus clientes una experiencia de viaje confiable y segura en el actual escenario de pandemia. Los pasajeros podrán acceder a tickets aéreos de Aerolíneas Argentinas para viajes internacionales, contará con un producto de asistencia al viajero con cobertura médica ante diagnóstico positivo de COVID-19 provisto por Assist Card.
"Desde Aerolíneas Argentinas estamos contentos de ampliar los beneficios a nuestros viajeros, brindándoles ahora la posibilidad de sentirse seguros y protegidos con una tarjeta de Assist Card. El Coronavirus impone una nueva normalidad en viajes que es cambiante, por lo que es clave el trabajo articulado entre empresas que demuestren liderazgo y agilidad organizacional", expresó Pablo Ceriani, CEO de Aerolíneas Argentinas.
Federico Tarling, Chief Service Officer de Assist Card International expresó "es un orgullo para Assist Card ser la empresa de asistencia al viajero que cuidará de aquellos que viajen con nuestra línea de bandera al extranjero. Ambas compañías tenemos el mismo propósito y es el de cuidar a nuestros viajeros cuando están lejos de casa".
El nuevo beneficio se enmarca dentro de la alianza que ambas compañías mantienen desde 2017 con el espíritu de ofrecer importantes provechos a sus clientes; los cuales fueron variando desde descuentos en la contratación de productos, programas de acumulación de millas y ahora también, la garantía de contar con un próximo viaje protegido en el extranjero ante las contingencias médicas y no médicas ocasionadas por el Coronavirus.
Alliance Aerolíneas-Assist Card
Air transport users will be able to select medical coverage
Aerolíneas Argentinas and Assist Card present medical coverage for a positive diagnosis of COVID-19. Assist Card is a world leading company in travel assistance, they reinforce their alliance and commitment to guarantee their clients a reliable and safe travel experience in the current pandemic scenario. Passengers will be able to access Aerolineas Argentinas air tickets for international travel, it will have a traveler assistance product with medical coverage for a positive diagnosis of COVID-19 provided by Assist Card.
"From Aerolíneas Argentinas we are happy to extend the benefits to our travelers, now offering them the possibility of feeling safe and protected with an Assist Card. The Coronavirus imposes a new normal in travel that is changing, so articulated work between companies that demonstrate leadership and organizational agility is key", said Pablo Ceriani, CEO of Aerolineas Argentinas.
Federico Tarling, Chief Service Officer of Assist Card International expressed "Assist Card is proud to be the traveler assistance company that will take care of those who travel with our flag line abroad. Both companies have the same purpose and it is to take care of our travelers when they are away from home".
The new benefit is part of the alliance that both companies have maintained since 2017 with the spirit of offering important benefits to their clients; which ranged from discounts on product hiring, mileage accumulation programs and now also the guarantee of having a next protected trip abroad against medical and non-medical contingencies caused by the Coronavirus.

PUBLISHER: Airgways.com
DBk: Aerolineas.com / Assistcard.com / Airgways.com
AW-POST: 202011160913AR
A\W A I R G W A Y S ®