AW | 2020 11 21 11:50 | CONGRESS / AVIATION ORGANISMS
Aerolíneas necesitan US$ 80.000 millones adicionales para sobrevivir
El organismo de aviación de la Asociación Internacional de Transporte Aéreo (IATA) ha anunciado recientemente que las aerolíneas necesitarán entre US$ 70.000 millones y US$ 80.000 millones de Dólares en ayudas para sobrevivir a la crisis del Coronavirus, según ha dado advertencia la asociación en vista a los prolongados efectos sobre la aviación comercial. "Les estamos muy agradecidos por haber inyectado 160.000 millones de dólares en el sector. Para los próximos meses, las necesidades de la industria se evalúan en entre 70.000 millones y 80.000 millones de Dólares en ayuda adicional. De lo contrario, algunas aerolíneas no sobrevivirán", dijo el Viernes 20/11 Alexandre de Juniac, Director Deneral de la Asociación Internacional del Transporte Aéreo (IATA), en el Paris Air Forum, organizado por el diario La Tribune.
Si bien los avances en las vacunas ofrecen esperanza, aún faltan muchos meses para el regreso de los viajes masivos, dicen las aerolíneas. A algunos les costará pasar el invierno boreal, cuando las ganancias son bajas incluso en épocas normales. Mientras, un renovado aumento de las infecciones por COVID-19 y las restricciones a los viajes han empañado aún más las perspectivas financieras para un sector que IATA ha pronosticado que perderá US$ 87.000 millones de Dólares este año. "Es bastante probable que veamos pérdidas mayores que las cifras que anunciamos", dijo De Juniac, agregando que el déficit de todo el año se acercará probablemente a los US$ 100.000 millones de Dólares.
IATA ha pronosticado una recuperación dolorosamente lenta, con un regreso a los niveles de tráfico precrisis solo en 2024, con números de pasajeros que bajarán aún un 30% el próximo año. Eso también podría resultar optimista, advirtió De Juniac. "Calculamos que el tráfico aéreo estará al 33% de su nivel de 2019 a fines de 2020 y luego, esperamos, al 50-60% a fines de 2021".
IATA airlines will require more aid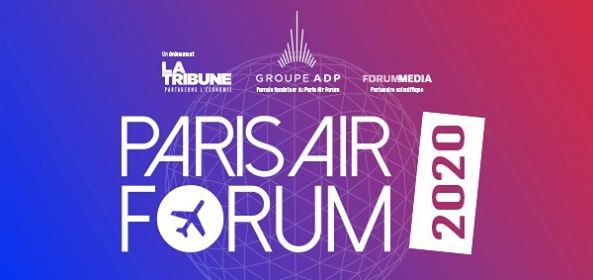 Airlines need an additional US$ 80 billion to survive
The aviation body of the International Air Transport Association (IATA) has recently announced that airlines will need between US$ 70,000 million and US$ 80,000 million in aid to survive the Coronavirus crisis, as the association has warned in in view of the prolonged effects on commercial aviction. "We are very grateful to them for having injected 160,000 million dollars into the sector. For the next few months, the needs of the industry are assessed at between US$ 70 billion and US$ 80 billion in additional aid. Otherwise, some airlines will not survive", said on Friday 11/20 Alexandre de Juniac, General Director of the International Air Transport Association (IATA), at the Paris Air Forum, organized by the newspaper La Tribune.
While advances in vaccines offer hope, the return of mass travel is still many months away, airlines say. Some will find it difficult to make it through the boreal winter, when profits are low even in normal times. Meanwhile, a renewed rise in COVID-19 infections and travel restrictions have further clouded the financial outlook for a sector that IATA has predicted will lose US$ 87 billion this year. "It is quite likely that we will see losses greater than the figures we announced", De Juniac said, adding that the deficit for the entire year will probably approach US$ 100 billion.
IATA has forecast a painfully slow recovery, with a return to pre-crisis traffic levels only in 2024, with passenger numbers still down 30% next year. That might also be optimistic, de Juniac cautioned. "We estimate that air traffic will be at 33% of its 2019 level by the end of 2020 and then, we hope, at 50-60% by the end of 2021".

PUBLISHER: Airgways.com
DBk: Parisairforum.fr / Iata.org / Airgways.com
AW-POST: 202011211150AR
A\W A I R G W A Y S ®