AW | 2017 01 22 12:04 | AIRLINES
Los códigos de Air Tahiti Nui con American Airlines, balance positivo en 2016




Air Tahiti Nui ha anunciado código compartido con American Airlines, que le permite ofrecer hasta 22 destinos en América del Norte.
Ahora, Air Tahiti Nui TN pone su código en todos los vuelos de American Airlines de Los Ángeles a San Francisco, San Diego, Las Vegas, Charlotte, Portland, Filadelfia, Seattle, Portland, Toronto, etc. A cambio, American Airlines pone su código AA en los vuelos transatlánticos de Air Tahiti Nui entre París-CDG y Los Ángeles. "Estos avances nos permitirán penetrar mejor en el mercado de Estados Unidos para desarrollar el tráfico de turistas a la Polinesia. También nos ayudan a reforzar nuestra posición en la ruta transatlántica entre París y Los Ángeles ", dijo Michel Monvoisin, director general de Air Tahití Nui.
Este fortalecimiento de código compartido también permite que el especialista en compañía francesa en la Polinesia para ampliar su oferta a nivel internacional en diferentes continentes. Ella ya tiene un acuerdo con Air France y Air New Zealand a Nueva Zelanda con Japan Airlines a Japón y Corea del aire a Corea del Sur. Y está negociando una asociación con el fin de ofrecer LATAM destinos futuros en América del Sur.
Otro motivo de satisfacción para Air Tahití Nui, se llevó 490.000 pasajeros en 2016, un incremento del 3 al 4%, con un aumento del volumen de negocios de 1%. "Incluso si las cuentas no están todavía totalmente rizado, estamos muy contentos de anunciar que Air Tahiti Nui es beneficiario en el año 2016, con un margen EBITDA del 10%", dijo Mathieu Béchonnet, CEO Air Tahiti Nui.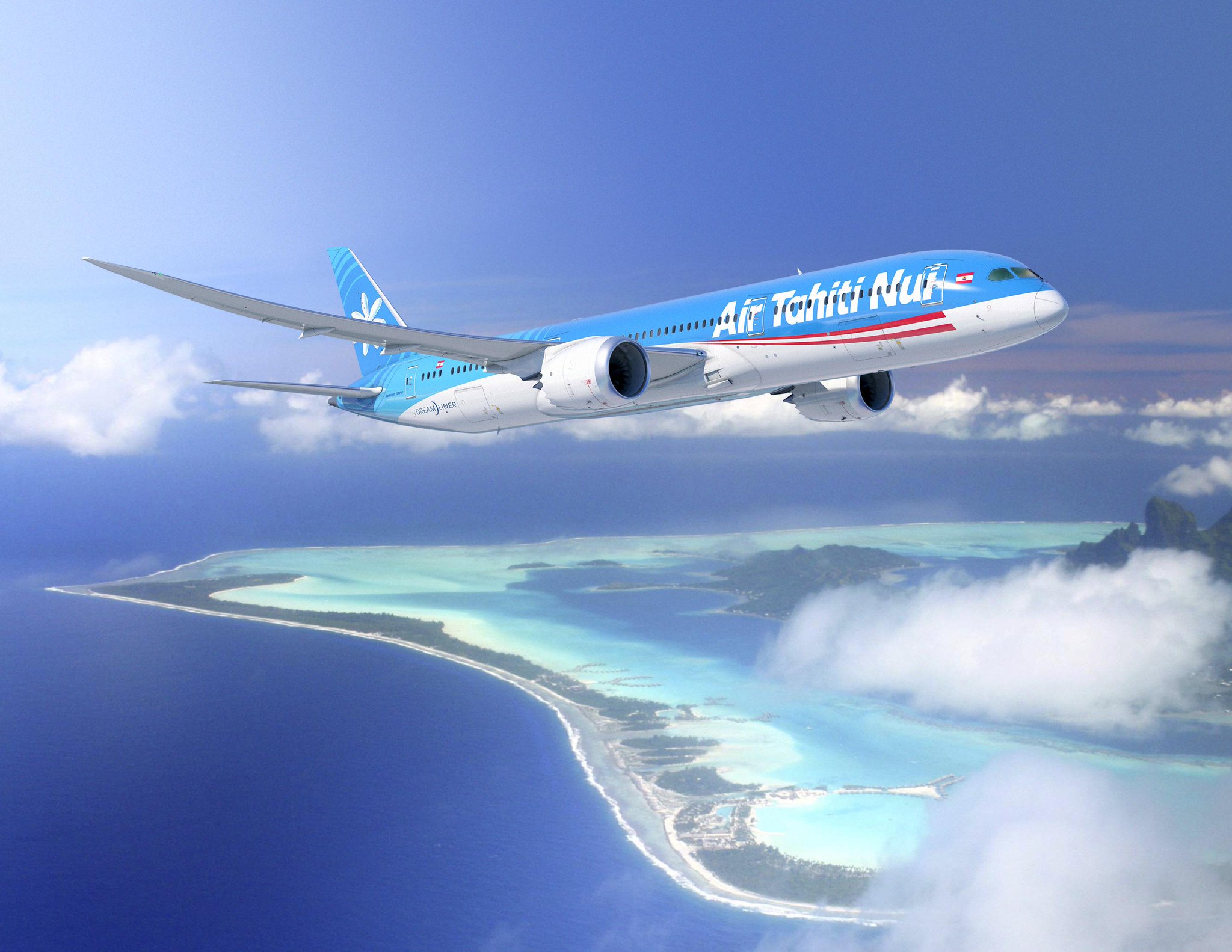 La aerolínea espera la llegada de cuatro Boeing 787-9 Dreamliner para sustituir su largo recorrido Airbus A340-300. Ella optó por alquilar dos, que llegará en noviembre y diciembre de 2018, y adquirir otros dos, entregados en mayo y junio de 2019. Se introducirá su nueva Premium Economy Class Dreamliner. 
Air Tahiti Nui codeshare with America

n
Air Tahiti Nui: reinforcement of codes with American Airlines, positive balance in 2016




Air Tahiti Nui has announced a strengthening of codesharing with American Airlines, allowing it to offer up to 22 North American destinations.
Air Tahiti Nui now has its TN code on all American Airlines flights from Los Angeles to San Francisco, San Diego, Las Vegas, Charlotte, Portland, Philadelphia, Seattle, Portland and Toronto. In return, American Airlines puts its AA code on transatlantic Air Tahiti Nui flights between Paris-CDG and Los Angeles. "These developments will allow us to better penetrate the US market to develop tourist traffic to Polynesia. They will also help us consolidate our position on the transatlantic route between Paris and Los Angeles," said Michel Monvoisin, CEO of Air Tahiti Nui.
This reinforcement of codesharing also allows the French company specializing in Polynesia to extend its offer internationally to different continents. It already has a partnership with Air France and Air New Zealand to New Zealand, Japan Airlines to Japan and Korean Air to South Korea. And it is currently negotiating a partnership with LATAM to eventually offer destinations in South America.
Another reason for satisfaction for Air Tahiti Nui, it carried 490,000 passengers in 2016, an increase of 3 to 4%, with a 1% increase in turnover. "Even though the accounts are not yet complete, we are very pleased to announce that Air Tahiti Nui is a beneficiary in 2016, with a 10% operating margin," said Mathieu Bechonnet, Managing Director Of Air Tahiti Nui.
The airline is looking forward to the arrival of four Boeing 787-9 Dreamliners to replace its long-haul Airbus A340-300. She chose to rent two of them, which will arrive in November and December 2018, and to acquire two others, delivered in May and June 2019. She will introduce on her Dreamliner a new Economy Premium class. A\W
Ξ A I R G W A Y S Ξ
SOURCE: Air-journal.fr
DBk: Pbs.twimg.com / Air Tahiti Nui / Cloudinary.com
AW-POST: 201701221204AR
A\W   A I R G W A Y S ®