AW | 2017 02 01 12:18 | AIRLINES
SalamAir (OV, Muscat) inició operaciones de ingresos el lunes 30 de enero, después de que la nueva empresa obtuviera su certificado de operador aéreo (AOC) de la Autoridad Pública de Omán para la Aviación Civil (PACA) la semana pasada.
A4O-OVA (msn 3035), uno de los tres A320-200 arrendados por LATAM Airlines Group, llevó a cabo el vuelo inaugural inaugural del LCC entre Salalah y Muscat el lunes 31 de enero.
SalamAir es la creación de la Compañía Nacional de Desarrollo e Inversión de Muscat (ASAAS). Aparte de las operaciones domésticas en Omán, la aerolínea también planea abrir vuelos a Dubai World Central desde el 15 de febrero con Jeddah, Madinah, Karachi Int'l, Sialkot y Multan.
SalamAir commences operations
SalamAir (OV, Muscat) commenced revenue operations on Monday, January 30, after the start-up secured its Air Operator's Certificate (AOC) from the Oman Public Authority for Civil Aviation (PACA) last week.
A4O-OVA (msn 3035), one of three A320-200s leased from LATAM Airlines Group, carried out the LCC's inaugural maiden commercial flight between Salalah and Muscat on Monday, January 31.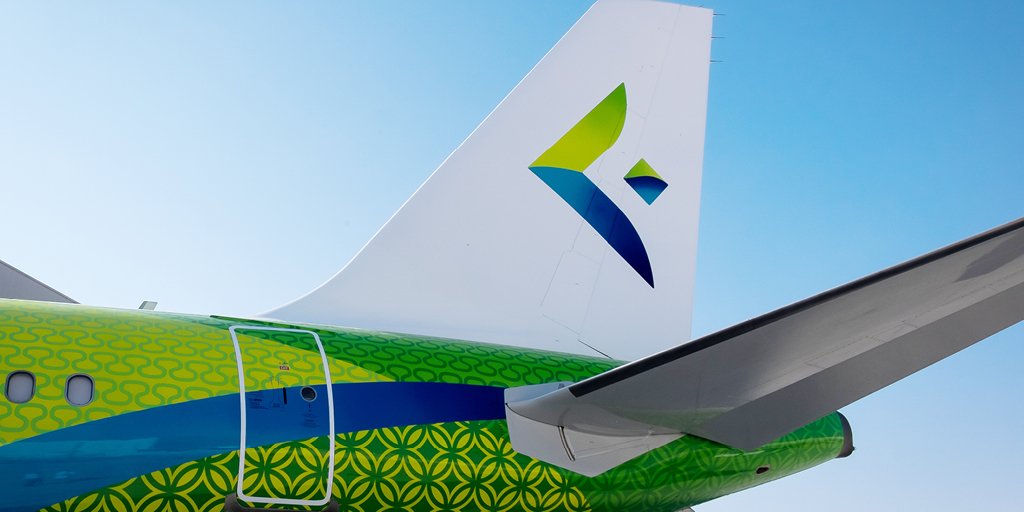 SalamAir is the brainchild of Muscat National Development and Investment Company (ASAAS). Aside from domestic Omani operations, the carrier says it also plans to open up flights to Dubai World Central from February 15 with Jeddah, Madinah, Karachi Int'l, Sialkot, and Multan to follow thereafter. A\W
Ξ A I R G W A Y S Ξ
SOURCE: Ch-Aviation.com
DBk: SalamAir.com / Arabianbusiness.com
AW-POST: 201702011218AR
A\W   A I R G W A Y S ®