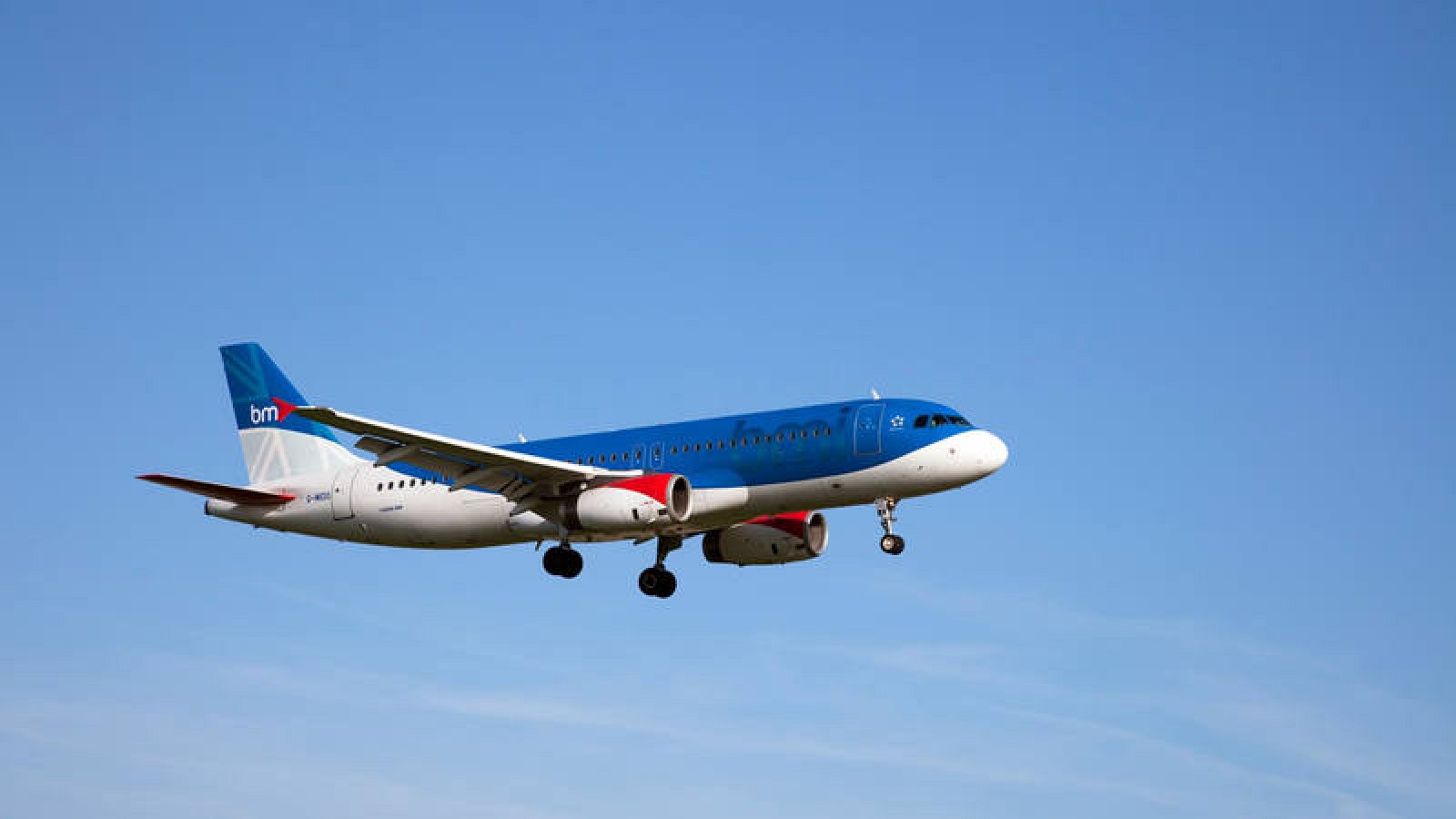 AW | 2019 02 17 12:29 | AIRLINES
La aerolínea regional del Reino Unido Flybmi quiebra y cesa sus operaciones
La aerolínea regional británica Flybmi (British Midland Regional) ha presentado la quiebra este Sábado, 16 Febrero 2019 y ha cancelado todos sus vuelos. La aerolínea regional ha sido la última víctima del efecto Brexit que se ha visto gravemente afectada por los aumentos en los costos de combustible. La aerolínea con sede en East Midlands, con una fuerza laboral de 376 empleados, con una flota de 17 aeronaves conecta a 25 ciudades europeas.
Comunicado de Flybmi
Un portavoz de Flybmi dijo: "Es con un gran corazón que hemos hecho este anuncio inevitable. La aerolínea ha enfrentado varias dificultades, incluyendo los aumentos recientes en los costos del combustible y del carbono, este último derivado de la reciente decisión de la UE de excluir a las aerolíneas del Reino Unido de la participación total en el Programa de Comercio de Emisiones. El comercio actual y las perspectivas futuras también se han visto seriamente afectadas por la incertidumbre creada por el proceso Brexit, que ha llevado a nuestra incapacidad para asegurar contratos de vuelo valiosos en Europa. Lamentamos sinceramente que este curso de acción se haya convertido en la única opción que tenemos abierta, pero los desafíos, en particular los creados por Brexit, han demostrado ser insuperables".
La aerolínea ha hecho lo imposible para los accionistas de la aerolínea continuar con su extenso programa de financiamiento en el negocio, a pesar de que la inversión totaliza más de £ 40 millones en los últimos seis años.
Pasajeros afectados
A los pasajeros afectados deberán entrar en contacto con sus agentes de viajes o con las compañías de seguros y tarjetas de crédito. Las personas que reservaron directamente con Flybmi deben comunicarse con el emisor de su tarjeta para solicitar un reembolso. Los pasajeros que reservaron a través de una agencia de viajes o una de las aerolíneas asociadas de Flybmi deben comunicarse con ellos para ver cuáles son sus opciones. Aquellos con seguro de viaje deben ver si son elegibles para reclamar los vuelos cancelados.
El Secretario General de la Asociación de Pilotos de Aerolíneas Británicas (BALPA), Brian Strutton, dijo: "El colapso de Flybmi es una noticia devastadora para todos los empleados. Lamentablemente, Balpa no tuvo ninguna advertencia o información de la compañía. Nuestros pasos inmediatos serán apoyar a los pilotos de Flybmi y explorar con los directores y administradores si se pueden salvar sus trabajos".
British Midland Regional fue el último vestigio de una aerolínea alguna vez más grande llamada British Midland que voló por todo el Reino Unido y en varios destinos internacionales. Después de pasar por varios propietarios, la aerolínea fue comprada por IAG, la compañía matriz de British Airways y se fusionó con la aerolínea más grande en 2012. En ese momento, las partes más pequeñas y regionales de la aerolínea se convirtieron en una operación denominada BMI. La compañía se mantuvo estable hasta el año pasado, cuando los precios de los combustibles para reactores comenzaron a subir, la competencia de bajo costo aumentó y la perspectiva de Brexit comenzó a afectar las operaciones de BMI.
El año pasado la aerolínea realizó 29.000 vuelos, transportando 522.000 pasajeros. Volando desde Aberdeen, Derry, Bristol, East Midlands, Stansted y Newcastle en el Reino Unido, sus aviones viajaron a destinos en la República Checa, Dinamarca, Francia, Alemania, Italia, Noruega, Polonia y Suecia.
El experto en viajes Simon Calder dijo que había sido un "invierno extremadamente difícil para muchas aerolíneas. Las aerolíneas pequeñas que no tienen el peso de sus rivales más grandes son particularmente vulnerables. Simplemente hay demasiados asientos y no hay suficientes personas". Un portavoz del Departamento de Transporte del Reino Unido describió la situación como muy decepcionante y dijo que el gobierno estaba centrado en apoyar a los pasajeros afectados.
Flybmi ceased operations
The regional airline of the United Kingdom Flybmi bankrupt and ceases its operations
The British regional airline Flybmi (British Midland Regional) has filed for bankruptcy this Saturday, 16 February 2019 and has canceled all its flights. The regional airline has been the latest victim of the Brexit effect that has been severely affected by increases in fuel costs. The East Midlands-based airline, with a workforce of 376 employees, with a fleet of 17 aircraft, connects 25 European cities.
Flybmi statement
A spokesman for Flybmi said: "It is with a big heart that we have made this announcement inevitable. The airline has faced several difficulties, including recent increases in fuel and carbon costs, the latter arising from the recent decision of the EU exclude UK airlines from full participation in the Emissions Trading Program.The current trade and future prospects have also been seriously affected by the uncertainty created by the Brexit process, which has led to our inability to secure contracts of valuable flight in Europe. We sincerely regret that this course of action has become the only option we have open, but the challenges, particularly those created by Brexit, have proven to be insurmountable".
The airline has made it impossible for the airline's shareholders to continue with its extensive financing program in the business, despite the fact that the investment totals more than £ 40 million in the last six years.
Passengers affected
Affected passengers should contact their travel agents or insurance companies and credit cards. People who booked directly with Flybmi should contact the issuer of their card to request a refund. Passengers who booked through a travel agency or one of Flybmi's associated airlines should contact them to see what their options are. Those with travel insurance should see if they are eligible to claim canceled flights.
The Secretary General of the British Airlines Pilot Association (BALPA), Brian Strutton, said: "The collapse of Flybmi is devastating news for all employees." Unfortunately, Balpa did not have any warning or information from the company. they will support the Flybmi pilots and explore with managers and administrators if their jobs can be saved".
British Midland Regional was the last vestige of an ever larger airline called British Midland that flew all over the UK and in several international destinations. After passing through several owners, the airline was purchased by IAG, the parent company of British Airways and merged with the largest airline in 2012. At that time, the smaller and regional parts of the airline became a transaction called BMI The company remained stable until last year, when jet fuel prices began to rise, low-cost competition increased and the Brexit perspective began to affect BMI's operations.
Last year the airline made 29,000 flights, transporting 522,000 passengers. Flying from Aberdeen, Derry, Bristol, East Midlands, Stansted and Newcastle in the United Kingdom, their aircraft traveled to destinations in the Czech Republic, Denmark, France, Germany, Italy, Norway, Poland and Sweden.
Travel expert Simon Calder said it had been an "extremely difficult winter for many airlines, small airlines that do not carry the weight of their larger rivals are particularly vulnerable, there are just too many seats and not enough people". A spokesman for the UK Department of Transportation described the situation as very disappointing and said the government was focused on supporting the affected passengers. A \ W
Ξ A I R G W A Y S Ξ
SOURCE: Airgways.com
DBk: Bbc.com / Forbes.com / Flybmi.com / Gov.uk/government/organisations/department-for-transport / Airgways.com
AW-POST: 201902171229AR
A\W   A I R G W A Y S ®