AW | 2019 02 22 15:21 | INDUSTRY
NewCo podría competir con la vieja Embraer
El acuerdo entre la brasileña Embraer y la estadounidense Boeing para crear un tercer fabricante de aviones, denominada NewCo, abre la posibilidad de que la nueva compañía compita con la vieja Embraer en el mercado de aviación ejecutiva. Un documento enviado a los inversores del fabricante brasileño abre espacio para competir en el mercado de aviación ejecutiva.
La competencia entre las dos compañías está prevista en el documento "Manual y Propuesta de la Administración para la participación en la Asamblea General Extraordinaria de Embraer", divulgado para la aprobación de los accionistas del fabricante de aviones en asamblea el próximo Martes, 26 Febrero 2019. El documento, de
284 páginas, discurre sobre los términos generales de la negociación entre las dos compañías. En el capítulo sobre el intercambio de propiedad intelectual de Embraer con NewCo, el texto afirma que las dos pueden desarrollar juntas aeronaves civiles de hasta 50 asientos, mercado ocupado por la aviación ejecutiva. En caso de no llegar a un acuerdo sobre la estrategia comercial de las aeronaves, NewCo "podrá lanzar dicha aeronave aisladamente o con otros socios, sin perjuicio de acuerdos futuros referentes a nuevos proyectos".
La posible competencia causó una reacción negativa de inversores minoritarios de Embraer. El temor es que la medida abra espacio para transferencia de propiedad intelectual de Embraer a NewCo y la devaluación de las acciones de la compañía brasileña a lo largo del tiempo. La medida abre espacio para que Boeing utilice propiedad intelectual de Embraer. "Eso es malo para la empresa brasileña, malo para los accionistas y malo para la economía nacional", dice Aurelio Valporto, presidente de la Asociación Brasileña de Inversores (ABRADIN), entidad crítica a las negociaciones.
A comienzos de año, la entidad movió una Acción Civil Pública en la justicia paulista pidiendo la cancelación del acuerdo entre Embraer y Boeing. ABRADIN envió un reclamo al Ministerio Público Federal en Sao Paulo en el intento de paralizar la asamblea general de los inversores marcada para el próximo martes.
El documento hoy a disposición de los inversores de Embraer, sin embargo, no trae todos los detalles del acuerdo entre la compañía brasileña y la estadounidense. Las cláusulas siguen bajo secreto. Y, en ellas, es posible que haya algunas estipulando la no competencia entre la Embraer y NewCo. El compromiso de no competencia entre una empresa conjunta y sus socios (en el caso, NewCo-Embraer o NewCo-Boeing) es relativamente común. La confidencialidad de cláusulas como ésta también es el estándar, dice el abogado Ricardo Botelho, especialista en derecho competitivo de la oficina Marchini Botelho Caselta Advogados, en São Paulo.
La oficina de prensa de Embraer dice que no comenta cláusulas del acuerdo con Boeing. El posicionamiento de la compañía es que "Embraer viene manteniendo el mercado constantemente informado de las tratativas y evoluciones relativas a la transacción con Boeing, cumpliendo con todas las normas referentes a la divulgación de informaciones".
Embraer Vs Embraer
NewCo could compete with the old Embraer
The agreement between the Brazilian Embraer and the American Boeing to create a third aircraft manufacturer, called NewCo, opens the possibility that the new company will compete with the old Embraer in the executive aviation market. A document sent to the Brazilian manufacturer's investors opens space to compete in the executive aviation market.
The competition between the two companies is foreseen in the document "Manual and Proposal of the Administration for the participation in the Extraordinary General Assembly of Embraer", disclosed for the approval of the shareholders of the aircraft manufacturer in assembly next Tuesday, February 26, 2019 The document, of 284 pages, discusses the general terms of the negotiation between the two companies. In the chapter on the exchange of intellectual property of Embraer with NewCo, the text states that the two can jointly develop civil aircraft of up to 50 seats, a market occupied by executive aviation. In case of not reaching an agreement on the commercial strategy of the aircraft, NewCo "may launch said aircraft in isolation or with other partners, without prejudice to future agreements regarding new projects".
EMBRAER PHENOM 300
The possible competition caused a negative reaction from minority investors of Embraer. The fear is that the measure will open space for the transfer of intellectual property from Embraer to NewCo and the devaluation of the Brazilian company's stock over time. The measure opens space for Boeing to use intellectual property of Embraer. "That is bad for the Brazilian company, bad for the shareholders and bad for the national economy", says Aurelio Valporto, president of the Brazilian Association of Investors (ABRADIN), a body critical of the negotiations.
At the beginning of the year, the entity moved a Public Civil Action in the justice of São Paulo calling for the cancellation of the agreement between Embraer and Boeing. ABRADIN sent a complaint to the Federal Public Ministry in Sao Paulo in an attempt to paralyze the general assembly of investors marked for next Tuesday.
The document currently available to Embraer investors, however, does not bring all the details of the agreement between the Brazilian and US companies. The clauses remain secret. And, in them, there may be some stipulating the non-competition between Embraer and NewCo. The non-competition commitment between a joint venture and its partners (in the case, NewCo-Embraer or NewCo-Boeing) is relatively common. The confidentiality of clauses like this is also the standard, says lawyer Ricardo Botelho, specialist in competitive law at the Marchini Botelho Caselta Advogados office in São Paulo.
The press office of Embraer says that it does not comment clauses of the agreement with Boeing. The positioning of the company is that "Embraer has kept the market constantly informed of the negotiations and developments related to the transaction with Boeing, complying with all the rules regarding the disclosure of information". A \ W
Embraer Vs Embraer
NewCo pode competir com o velho Embraer
O acordo entre a Embraer ea Boeing do Brasil para criar uma terceira fabricante de aviões norte-americano, chamado NewCo, abre a possibilidade de que a nova empresa para competir com a antiga Embraer no mercado de aviação executiva. Um documento enviado aos investidores do fabricante brasileiro abre espaço para competir no mercado de aviação executiva.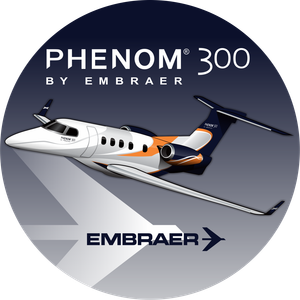 A concorrência entre as duas empresas é fornecida no "proposta Manual e de gestão para a participação na Assembleia Geral Extraordinária da Embraer", relatou à aprovação do fabricante acionistas aeronaves na montagem próxima terça-feira, fevereiro 26, 2019 O documento, de 284 páginas, discute os termos gerais da negociação entre as duas empresas. No capítulo sobre o intercâmbio de propriedade intelectual da Embraer com a NewCo, o texto afirma que os dois podem desenvolver conjuntamente aeronaves civis de até 50 assentos, um mercado ocupado pela aviação executiva. Caso não chegue a um acordo sobre a estratégia comercial da aeronave, a NewCo "poderá lançar a aeronave isoladamente ou com outros parceiros, sem prejuízo de futuros acordos relativos a novos projetos".
A possível concorrência provocou uma reação negativa de investidores minoritários da Embraer. O temor é que a medida abra espaço para a transferência de propriedade intelectual da Embraer para a NewCo e a desvalorização das ações da empresa brasileira ao longo do tempo. A medida abre espaço para a Boeing usar a propriedade intelectual da Embraer. "Isso é ruim para a empresa brasileira, ruim para os acionistas e ruim para a economia", diz Aurelio Valporto, presidente da Associação Brasileira dos Investidores (ABRADIN), entidade negociações críticas.
No início do ano, a entidade moveu Ação Civil Pública na justiça de São Paulo pedindo o cancelamento do acordo entre a Embraer e a Boeing. A ABRADIN enviou uma denúncia ao Ministério Público Federal em São Paulo em uma tentativa de paralisar a assembléia geral de investidores marcada para a próxima terça-feira.
O documento atualmente disponível aos investidores da Embraer, no entanto, não traz todos os detalhes do acordo entre as empresas brasileiras e norte-americanas. As cláusulas permanecem secretas. E, neles, pode haver alguns estipulando a não competição entre a Embraer e a NewCo. O compromisso de não competição entre uma joint venture e seus parceiros (no caso, NewCo-Embraer ou NewCo e Boeing) é relativamente comum. A confidencialidade de cláusulas como essa também é o padrão, afirma o advogado Ricardo Botelho, especialista em direito concorrencial do escritório Marchini Botelho Caselta Advogados, em São Paulo.
A assessoria de imprensa da Embraer informa que não comenta cláusulas do acordo com a Boeing. O posicionamento da empresa é que "a Embraer tem mantido o mercado constantemente informado das negociações e desenvolvimentos relacionados à transação com a Boeing, cumprindo todas as regras relativas à divulgação de informações". A \ W
Ξ A I R G W A Y S Ξ
SOURCE: Airgways.com
DBk: Embraer.com / Naaju.com / Airgways.com
AW-POST: 201902221521AR
A\W   A I R G W A Y S ®