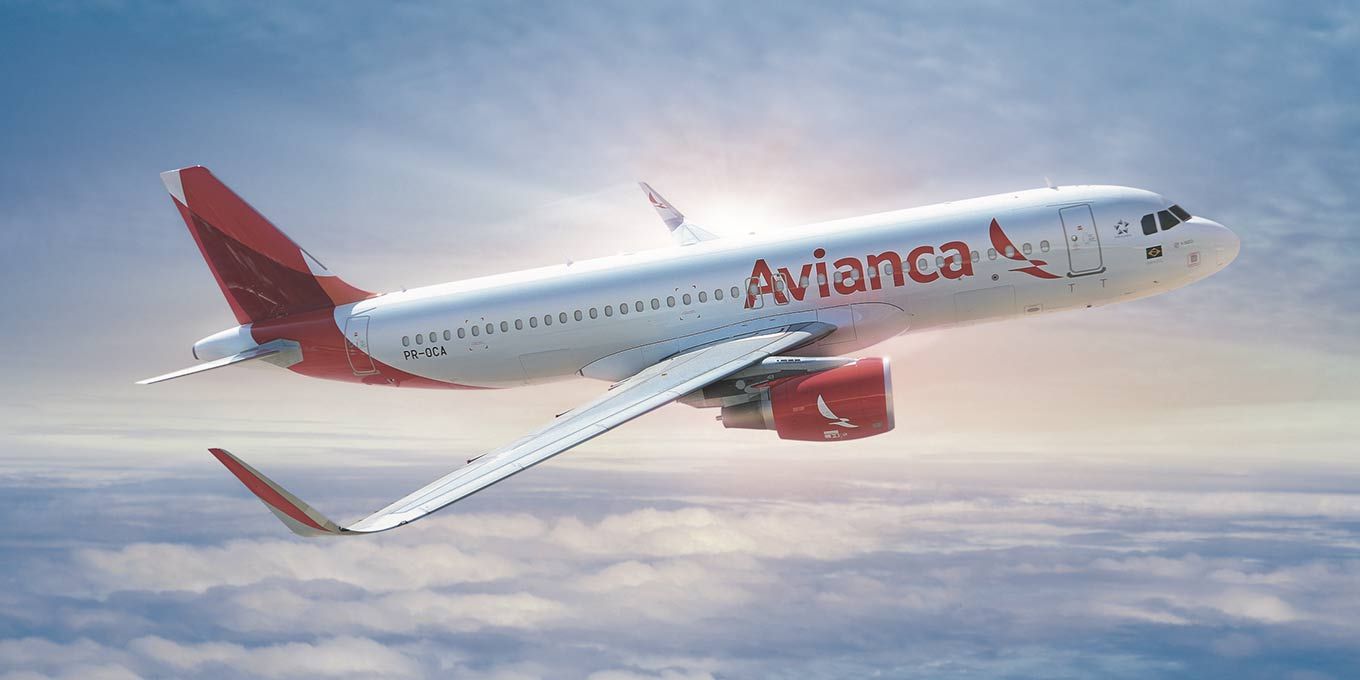 AW | 2019 04 03 21:51 | AIRLINES
A la caza de la competencia por Avianca Brasil
Latam Airlines Group, a través de su filial Latam Airlines Brasil y de Gol Linhas Aéreas informaron este miércoles que presentarán ofertas por activos de Avianca Brasil en la subasta que se realizará próximamente como parte del proceso de reestructuración a la aerolínea. Ambas compañías dieron a conocer de manera separada que ofrecerán un mínimo de US$ 70 millones de dólares.
Avianca Brasil, la cuarta mayor aerolínea de Brasil, pidió protección por quiebra en Diciembre 2018, ante la débil situación económica de la aerolínea y ante el retiro por parte de los arrendadores de varias aeronaves Airbus A320CEO.
De este modo Latam Airlines y Gol Linhas Aéreas se sumarían a la competencia con la brasileña Azul Linhas Aéreas, la que a mediados de Marzo 2019 también manifestó su interés por algunos de los activos de Avianca, para lo cual suscribió un acuerdo no vinculante que incluye la compra de 70 slots en aeropuertos y 30 aviones Airbus por US$ 105 millones de dólares, aunque según fuentes vinculadas al sector, dicho convenio se habría caído por diferencias entre la aerolínea y los acreedores.
Tanto Latam Airlines como Gol Linhas Aéreas precisaron que la decisión de participar en la subasta la tomaron tras ser contactados por Elliott International and Manchester Securities Corporation, el mayor acreedor de Avianca Brasil. El grupo Latam dijo que Latam Airlines Brasil ha decidido presentar una oferta por al menos una unidad productiva independiente de los activos de Avianca Brasil, incluyendo, pero no limitado, a ciertos contratos, certificados de operación, permisos y slots por un mínimo de US$ 70 millones. Como parte de los esfuerzos de reestructuración, sujeto al cumplimiento de ciertas condiciones, Latam Airlines Brasil, también ha comprometido directa e indirectamente hasta US$ 13 millones en capital de trabajo para apoyar las operaciones en marcha de la compañía deudora, en la forma de capital de préstamos de reestructuración estándares y en condiciones de mercado, monto de préstamos que será pagado a Latam Airlines Brasil si la propuesta de reestructuración resulta exitosa.
Por su parte Gol Linhas Aéreas dijo que suscribió un acuerdo vinculante con Elliot International mediante el cual se comprometió a presentar una oferta por un mínimo de US$70 millones y que acordó con el fondo conceder un adelanto US$ 35 millones, en cuatro cuotas mensuales, pago que está sujeto a ciertas condiciones.
Avianca Brasil, la marca comercial de Oceanair Linhas Aéreas S.A. (Oceanair), no forma parte del grupo de compañías de Avianca Holdings S.A, con sede en Colombia. Pero ambas integraban un holding controlado por el mismo inversionista colombo-boliviano, German Efromovich.
Bidders for Avianca Brasil
Hunting for the competition for Avianca Brasil
Latam Airlines Group, through its subsidiary Latam Airlines Brazil and Gol Linhas Aéreas, informed on Wednesday that they will present offers for assets of Avianca Brasil in the auction that will take place shortly as part of the restructuring process to the airline. Both companies announced separately that they will offer a minimum of US$ 70 million.
Avianca Brasil, the fourth largest airline in Brazil, requested protection for bankruptcy in December 2018, given the airline's weak economic situation and the cancellation by landlords of several Airbus A320CEO aircraft.
In this way Latam Airlines and Gol Linhas Aéreas would join the competition with the Brazilian Azul Linhas Aéreas, which in mid-March 2019 also expressed interest in some of Avianca's assets, for which it signed a non-binding agreement that includes the purchase of 70 slots in airports and 30 Airbus aircraft for US$ 105 million, although according to sources linked to the sector, said agreement would have fallen due to differences between the airline and the creditors.
Both Latam Airlines and Gol Linhas Aéreas stated that the decision to participate in the auction was made after being contacted by Elliott International and Manchester Securities Corporation, the largest creditor of Avianca Brasil. The Latam group said that Latam Airlines Brazil has decided to submit an offer for at least one production unit independent of Avianca Brasil's assets, including, but not limited to, certain contracts, operating certificates, permits and slots for a minimum of US$ 70 million. As part of the restructuring efforts, subject to compliance with certain conditions, Latam Airlines Brazil has also directly and indirectly committed up to US$ 13 million in working capital to support the ongoing operations of the debtor company, in the form of capital of standard restructuring loans and in market conditions, the amount of loans that will be paid to Latam Airlines Brazil if the restructuring proposal is successful.
For its part, Gol Linhas Aéreas said that it signed a binding agreement with Elliot International whereby it undertook to submit a bid for a minimum of US$ 70 million and that it agreed with the fund to grant an advance of US$ 35 million, in four monthly installments, Payment that is subject to certain conditions.
Avianca Brasil, the trademark of Oceanair Linhas Aéreas S.A. (Oceanair), is not part of the group of companies of Avianca Holdings S.A, based in Colombia. But both were part of a holding controlled by the same Colombian-Bolivian investor, German Efromovich. A \ W
Licitantes da Avianca Brasil
Caça ao concurso da Avianca Brasil
Latam Airlines Group, através de sua controlada Brasil Latam Airlines e Gol Linhas Aéreas, disse quarta-feira que vai se candidatar para ativos de Avianca Brasil no leilão a ser realizado em breve como parte da reestruturação da companhia aérea. Ambas as empresas anunciaram separadamente que oferecerão um mínimo de US$ 70 milhões.
Avianca Brasil, a quarta maior companhia aérea no Brasil, pediu proteção contra falência em dezembro de 2018, com a fraca situação económica da companhia aérea e à retirada de várias locadoras de aeronaves Airbus A320CEO.
Assim Latam Airlines e Gol Linhas Aéreas equivaleria a competição com a brasileira Azul Linhas Aéreas, que em meados de março 2019 também manifestaram interesse em alguns dos ativos da Avianca, para o qual ele assinou um acordo não vinculativo que inclui a compra de 70 faixas horárias nos aeroportos e 30 aeronaves Airbus para US$ 105 milhões, mas de acordo com fontes ligadas ao sector, o acordo teria caído por diferenças entre a companhia aérea e credores.
Ambos Latam Airlines e Gol Linhas Aéreas afirmou que a decisão de participar do leilão tomou quando contactado por Elliott Internacional e Manchester Securities Corporation, o maior credor da Avianca Brasil. O grupo Latam disse Latam Airlines Brasil decidiu concorrer a pelo menos uma unidade de produção independente dos ativos da Avianca Brasil, incluindo, mas não limitado a certos contratos, certificados de funcionamento, licenças e slots para um mínimo de US$ 70 milhões. Como parte dos esforços de reestruturação, sujeito ao cumprimento de determinadas condições, a LATAM Airlines Brasil, também se comprometeu direta e indiretamente para US$ 13 milhões em capital de giro para apoiar as operações em andamento da empresa devedora na forma de capital de empréstimos padrão para reestruturação e em condições de mercado, o valor dos empréstimos que serão pagos à Latam Airlines Brasil se a proposta de reestruturação for bem-sucedida.
Enquanto isso Gol Linhas Aéreas disse que assinou um acordo vinculativo com Elliot Internacional pelo qual ele se comprometeu a apresentar uma proposta para um mínimo de US $ 70 milhões e acordado com o fundo para conceder um adiantamento de US $ 35 milhões em quatro parcelas mensais, Pagamento sujeito a determinadas condições.
Avianca Brasil, a marca comercial da Oceanair Linhas Aéreas S.A. (Oceanair), não faz parte do grupo de empresas da Avianca Holdings S.A, com sede na Colômbia. Mas ambos faziam parte de uma holding controlada pelo mesmo investidor colombiano-boliviano, o alemão Efromovich. A \ W
Ξ A I R G W A Y S Ξ
SOURCE: Airgways.com
DBk: Aviamca.com.br / Colunadeturismo.com / Aviacaocivil.com.br
AW-POST: 201904032151AR
A\W   A I R G W A Y S ®