AW | 2020 06 04 14:33 | AIRLINES / INDUSTRY / GOVERNMENT
Justicia EEUU favorece disputa a Boeing respecto de Volga-Dnepr
La Justicia Federal de los Estados Unidos se puso del lado de The Boeing Company en una disputa con la división del Reino Unido de la aerolínea de carga Volga-Dnepr UK, rechazando la solicitud de la aerolínea de que Boeing no pueda vender cuatro aviones de carga de sus unidades a otros clientes. El Juez Ricardo Martínez, del Tribunal de Distrito de los Estados Unidos para el Distrito Oeste de Washington, dictaminó que el incumplimiento de los contratos de ventas de Volga-Dnepr UK dejó a Boeing abierto para revender el avión. "Boeing no tenía ninguna obligación contractual de continuar desempeñando sus obligaciones en virtud de sus contratos con Volga-Dnepr, según la orden del juez del 2 Junio 2020. El cliente sigue incumpliendo ambos acuerdos de compra".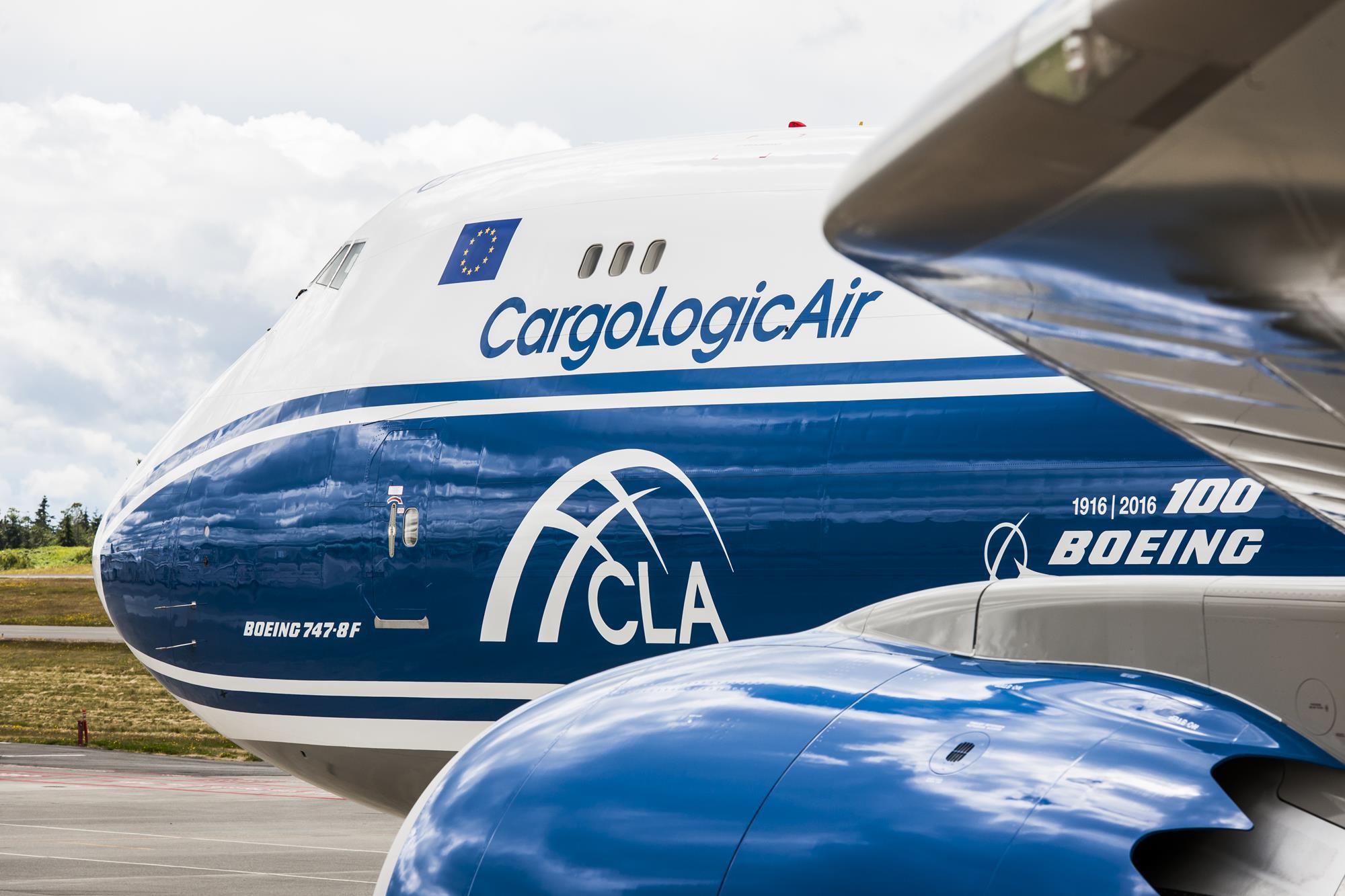 El caso involucra un Boeing 747-8F (Carguero) con matrícula VQ-BIO y tres Boeing 777F que Volga-Dnepr había ordenado en los últimos años y cuya entrega estaba programada para 2020. Boeing debía entregar el Boeing 747-8F a Volga-Dnepr el 29 Febrero 2020 y entregar los Boeing 777F en el primer semestre de 2020, según documentos judiciales. Pero cuando llegó el Coronavirus, Volga Dnepr notificó a Boeing que no podía tomar el avión debido a dificultades financieras, citando factores de fuerza mayor, según los documentos. El transportista dijo que la actual pandemia ha diezmado su negocio, y la aerolínea no se había presentado para la entrega del Boeing 747-8F el 7 Febrero 2020. Boeing respondió diciendo que intentaría revender los cuatro aviones, según muestran las presentaciones. Pero en un giro, la situación financiera de Volga-Dnepr había mejorado notablemente a medida que avanzaba el año, cuando la demanda de carga aérea se disparó"fuertemente y el operador aseguró la financiación necesaria para adquirir el 747-8F. En Abril y Mayo 2020, Volga-Dnepr escribió a Boeing, retractando sus avisos anteriores, confirmando disposición para aceptar la entrega del Boeing 747-8F y expresando su intención de tomar los tres Boeing 777F. Pero Boeing ya había revendido el avión; otro cliente firmó un acuerdo para comprar el Boeing 747-8 y otro cliente acordó comprar el Boeing 777F, según los documentos.
En respuesta, el 27 Mayo 2020, Volga-Dnepr le pidió al Tribunal que prohibiera a Boeing vender el avión a otros clientes, argumentando que se había retractado de los avisos anteriores, quienes dijeron que no tenía la intención de tomar el avión. El Tribunal Superior de Estados Unidos ha denegado tal solicitud.
Boeing posee una política definida acerca de dar a conocer sobre litigios pendientes, pero dice Volga-Dnepr es un cliente valioso con 27 aviones Boeing en su flota. "Trabajamos muy de cerca con todos nuestros clientes para comprender completamente sus requisitos y desarrollar soluciones flexibles para apoyarlos", expresa la compañía americana Boeing.
Justice award Boeing—Volga-Dnepr
US Justice favors Boeing dispute over Volga-Dnepr
United States Federal Justice sided with The Boeing Company in a dispute with the UK division of cargo airline Volga-Dnepr UK, rejecting the airline's request that Boeing is unable to sell four cargo aircraft from their units to other customers. Judge Ricardo Martínez, of the United States District Court for the Western District of Washington, ruled that the breach of Volga-Dnepr UK sales contracts left Boeing open to reselling the plane. "Boeing had no contractual obligation to continue to perform its obligations under its contracts with Volga-Dnepr, as ordered by the judge on June 2, 2020. The customer continues to breach both purchase agreements".
The case involves a Boeing 747-8F (Freighter) with VQ-BIO registration and three Boeing 777Fs that Volga-Dnepr had ordered in recent years and whose delivery was scheduled for 2020. Boeing was due to deliver the Boeing 747-8F to Volga-Dnepr on 29 February 2020 and deliver the Boeing 777Fs in the first half of 2020, according to court documents. But when the Coronavirus arrived, Volga Dnepr notified Boeing that it was unable to take the plane due to financial difficulties, citing force majeure factors, according to the documents. The carrier said the current pandemic has decimated its business, and the airline had not turned up for delivery of the Boeing 747-8F on February 7, 2020. Boeing responded by saying it would try to resell all four planes, the presentations show. But in one twist, Volga-Dnepr's financial situation had improved markedly as the year progressed, when air cargo demand skyrocketed and the operator secured the necessary financing to acquire the 747-8F. In April and May 2020, Volga-Dnepr wrote to Boeing, retracting its previous notices, confirming willingness to accept delivery of the Boeing 747-8F, and expressing its intention to take all three Boeing 777Fs. But Boeing had already resold the plane; another customer signed an agreement to Buy the Boeing 747-8 and another customer agreed to buy the Boeing 777F, according to the documents.
In response, on May 27, 2020, Volga-Dnepr asked the Court to prohibit Boeing from selling the plane to other customers, arguing that it had retracted previous notices, who said it did not intend to take the plane. The United States Superior Court has denied such a request.
Boeing has a defined policy about disclosing pending litigation but says Volga-Dnepr is a valued customer with 27 Boeing aircraft in its fleet. "We work closely with all of our customers to fully understand their requirements and develop flexible solutions to support them", says American company Boeing.
Ξ A I R G W A Y S Ξ
PUBLISHER: Airgways.com
DBk: Wawd.uscourts.gov / Boeing.com / Airgways.com
AW-POST: 202006041433AR
A\W A I R G W A Y S ®