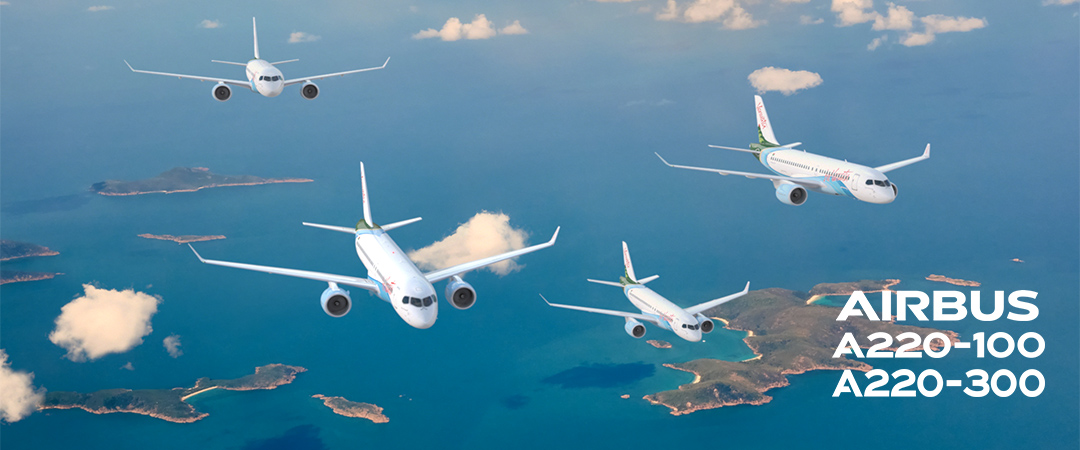 AW | 2020 06 05 15:09 | AIRLINES / INDUSTRY
Air Vanuatu retraza entrega A220 por reestructuración compañía
La compañía aérea Air Vanuatu debería posponer las entregas de Airbus A220 (4) debido al impacto de la pandemia de Coronavirus. Un cambio de gobierno en Air Vanuatu, con sede en Port Vila-Bauerfield, cuestiona las entregas de sus nuevos aviones, dos A220-100 (2) previstos en Junio 2020 y dos A220-300 (2) para el 2021.
Dentro de la reestructuración, Air Vanuatu identificará a los empleados que son empleados esenciales a tiempo completo, empleados a tiempo parcial esenciales y empleados que serán despedidos sin paga con el programa de estimulación de empleo del Gobierno. Los cambios se implementarán en reuniones separadas con todos los grupos de empleados en los próximos días.
El CEO de Air Vanuatu, Derek Nice, ha expresado oportunamente acerca del Airbus A220: "Estamos orgullosos de ser la compañía de lanzamiento en el Pacífico Sur del Airbus A220, el mejor avión en su categoría. Estos aviones se desplegarán para operar en nuestras rutas nacionales e internacionales existentes, incluido nuestro servicio sin escalas recientemente anunciado entre Vanuatu y Melbourne, y fortalecerán los planes para expandir nuestra red en el Pacífico Sur". Derek Nice concluirá su cargo el 25 Junio 2020, mientras que Air Vanuatu renobará su Junta Directiva confirmando una reestructuración y revisión de su estrategia de flota debido a la actual pandemia de Coronavirus. Actualmente la compañía posee una flota de Boeing 737-800 (1), actualmente estacionado y ATR 72-600 (1).
Air Vanuatu postpones deliveries of A220
Air Vanuatu delays A220 delivery due to company restructuring
Air Vanuatu airlines should postpone deliveries of Airbus A220 (4) due to the impact of the Coronavirus pandemic. A change of government at Air Vanuatu, based in Port Vila-Bauerfield, questions the deliveries of its new aircraft, two A220-100 (2) planned for June 2020 and two A220-300 (2) for 2021.
Within the restructuring, Air Vanuatu will identify employees who are essential full-time employees, essential part-time employees, and employees who will be terminated without pay under the Government's Employment Stimulation Program. The changes will be implemented in separate meetings with all groups of employees in the coming days.
Air Vanuatu CEO Derek Nice has appropriately expressed the Airbus A220: "We are proud to be the launch company for the South Pacific of Airbus A220, the best aircraft in its category. These aircraft will be deployed to operate on our existing domestic and international routes, including our recently announced nonstop service between Vanuatu and Melbourne, and will strengthen plans to expand our network in the South Pacific". Derek Nice will conclude his role on June 25, 2020, while Air Vanuatu will renew its Board of Directors confirming a restructuring and review of its fleet strategy due to the current Coronavirus pandemic. The company currently owns a fleet of Boeing 737-800 (1), currently parked and ATR 72-600 (1).
Ξ A I R G W A Y S Ξ
PUBLISHER: Airgways.com
DBk: Airvanuatu.com / Airgways.com
AW-POST: 202006051509AR
A\W A I R G W A Y S ®