AW | 2020 06 07 17:28 | AIRLINES MARKET
Estados Unidos acelera el retorno a la aviación comercial
Estados Unidos está decidido a retornar a la apertura progresiva de la aviación comercial dejando atrás el período de puesta en tierra de los vuelos domésticos, acelerando el reinicio de las operaciones comerciales después de casi tres meses de severos recortes provocados por la pandemia de Coronavirus. El número de pasajeros en los Estados Unidos casi se ha duplicado desde principios de mayo, las aerolíneas están agregando más vuelos y las principales aerolíneas están viendo que sus precios de acciones se recuperan.
La industria de las aerolíneas, que presionó agresivamente por ayuda de socorro, recibió miles de millones del paquete récord de alivio de coronavirus de US$ 2.2 billones firmado el 27 Marzo 2020. Las aerolíneas de pasajeros recibieron un total de US$ 25 mil millones en préstamos y garantías de préstamos y US$ 25 mil millones en subvenciones directas.
Retorno a la aviación
El aumento en la demanda de los consumidores se produce después de que la industria aseguró miles de millones en fondos de rescate federales por la Ley CARES al principio de la pandemia y a medida que más estados reabrieron sus economías. El Presidente Donald Trump celebró el aumento de los precios de las acciones en un evento de la Casa Blanca el Viernes 05/06. "Las acciones de la aerolínea se dispararon hoy y otras también lo hicieron. Todo el mercado se fue por las nubes. La gente viaja y ¿sabes qué? Viajan dentro de los Estados Unidos", dijo Trump.
La Administración de Seguridad del Transporte (TSA) evaluó a casi 949.000 pasajeros el fin de semana pasado, casi el doble que hace un mes. En Wall Street, las acciones de Delta Air Lines ganaron casi un 35 por ciento esta semana, mientras que American Airlines fue más del doble de esa cantidad, con un 72 por ciento. Las compañías también aseguraron una suspensión del impuesto al consumo de las aerolíneas del 7,5% a cambio de aceptar restricciones en la recompra de acciones y emitir dividendos si tomaban dinero del Gobierno. Esos cambios y la infusión de efectivo ayudaron a muchos en la industria a capear la tormenta, pero no pudieron evitar la pérdida de empleos.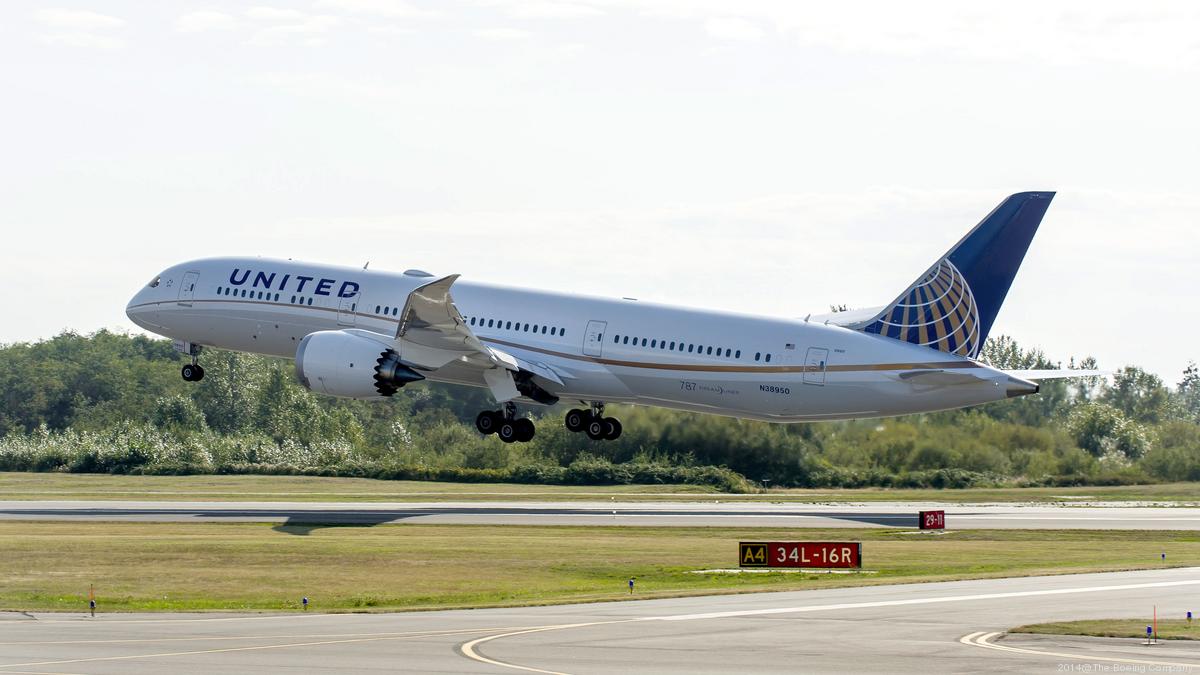 El transporte aéreo perdió 50.000 empleos el mes pasado después de perder 79.000 empleos en Abril 2020, según el Departamento de Trabajo. Pero la economía en general agregó 2.5 millones de empleos en Mayo 2020 y el desempleo bajó al 13.3%. Los líderes de la industria ven eso como un punto de inflexión. "Creemos que los viajes van de la mano con la recuperación económica. Cuanto más la gente comience a moverse y viajar, mayor será la demanda de estos trabajos", dijo Tori Emerson Barnes, Vicepresidenta Ejecutiva de Asuntos Públicos y Política de la Asociación de Viajes de Estados Unidos.
Algunas aerolíneas ya están respondiendo a esa mayor demanda. American Airlines anunció el jueves que planea agregar más vuelos nacionales e internacionales en julio. La compañía tenía poco más de 32,000 pasajeros diarios en vuelos nacionales en abril, pero más de 110,000 a fines de Mayo. "Los viajes regresan. Lentamente, pero está volviendo", dijo el jueves el CEO Doug Parker. Delta Air Lines ha agregado 200 vuelos para Junio y apunta a aumentar eso a otros 300 en Julio, dijo el CEO de Delta, Ed Bastian. "Creo que hemos visto lo peor. A mediados de abril, mientras todos estaban bajo órdenes de quedarse en casa y las restricciones internacionales aumentaban en términos de viaje para todos los países del mundo, realmente estábamos en el fondo. Entonces, el optimista en mí dice que nos hemos duplicado en las últimas cuatro a seis semanas a medida que comenzamos a reabrir nuestra economía, todavía en el lado interno en comparación con el internacional", dijo Bastian. Southwest Airlines anunció el mes pasado que ofrecería más vuelos a ciudades como Denver, Las Vegas, Nashville, Tennessee y Phoenix. Sus acciones subieron un 18% la semana pasada. Un portavoz de la compañía dijo que la aerolínea está viendo "un aumento en la demanda a medida que las ciudades y regiones comienzan a reabrirse en todo el país".
Jonathan Kletzel, un experto en aviación en PWC, atribuyó el aumento en los viajes a una demanda acumulada después de las órdenes de quedarse en casa durante el pico de la pandemia de coronavirus. "Las vacaciones de verano son un gran componente de esto. La escuela está cerrada, si aún no está abierta, está dejando pasar, y la gente quiere irse de vacaciones de verano. También hay fiebre de la cabina y boletos baratos", dijo.
El Coronavirus también sigue desempeñando un papel importante. Una encuesta reciente de PWC encontró que el 60 por ciento de los encuestados dijo que una vacuna inspiraría la mayor confianza para viajar, y el 36 por ciento dijo que el fácil acceso a las pruebas públicas de COVID-19 en el destino también los haría más propensos a viajar. Esos números no son un buen augurio para los vuelos al extranjero. "Los viajes internacionales probablemente no volverán hasta que haya una vacuna", dijo Kletzel.
Aún así, las aerolíneas tienen un agujero profundo para salir. Los volúmenes de pasajeros disminuyeron casi un 90 por ciento en comparación con esta época del año pasado, un ligero aumento con respecto al descenso del 96 por ciento en Abril, según Airlines for America (A4A). Casi 3.000 aviones aún están inactivos.
Mercado internacional
El viaje internacional de Southwest Airlines está programado para reanudarse el 1 Julio 2020, mientras que American Airlines anunció que reanudará los vuelos a Europa y América Latina en Agosto 2020, aunque los vuelos a Brasil volverán a subir el próximo mes. Pero una vez que los vuelos al extranjero vuelvan a acercarse a la normalidad, la industria podría verse diferente y tal vez incluso más pequeña, según Kletzel. "La experiencia de viajar, probablemente continuará evolucionando en los últimos seis meses, verá algunos de los jugadores existentes que no estarán aquí en los próximos seis meses", concluye Jonathan Kletzel.
EEUU-China flexibilizan vuelos
El Gobierno de Estados Unidos ha flexibilizado las imposiciones de supresión de vuelos después de que China otorgase más libertades de servicios desde la nación de oriente hacia los Estados Unidos. Las autoridades estadounidenses han retrocedido un poco en su ofensiva contra las aerolíneas de pasajeros chinas y dijeron el 4 Junio 2020 que permitirían a las aerolíneas chinas el derecho de operar dos vuelos semanales de pasajeros hacia y desde los Estados Unidos. China dijo que las restricciones iniciales eran para prevenir la propagación del virus COVID-19, que ha matado a casi 400.000 personas en todo el mundo.
El Departamento de Transporte (DOT) de Estados Unidos había dicho anteriormente que prohibiría a las aerolíneas chinas que vuelen pasajeros hacia y desde EE.UU., alegando que Beijing no aprobó la reanudación de estas rutas por parte de las aerolíneas estadounidenses. En respuesta, Beijing dijo que aliviaría las restricciones de vuelo de los transportistas extranjeros, permitiéndoles un vuelo semanal a una ciudad.
El Departamento de Transporte dijo que permitiría un total de dos vuelos de ida y vuelta a la semana por parte de las aerolíneas chinas, el Departamento de Transporte también dijo que las restricciones de China todavía perjudicaron los derechos de los transportistas estadounidenses para operar vuelos bajo un acuerdo que rige los viajes aéreos entre los dos países. Si bien la orden alivia la prohibición de los vuelos de pasajeros amenazados, aún reducirá a la mitad el número de vuelos que operan actualmente las aerolíneas chinas. Los transportistas chinos pueden operar un total de cuatro vuelos semanales de pasajeros a los EE.UU. bajo los límites establecidos por las autoridades de aviación chinas en Marzo 2020 en un esfuerzo por detener la propagación del Coronavirus. "El objetivo primordial del Departamento no es la perpetuación de esta situación, sino más bien un entorno mejorado en el que los transportistas de ambas partes puedan ejercer plenamente sus derechos bilaterales. La acción más reciente [de la Administración de Aviación Civil de China] no ha creado ese entorno", dijo el DOT en su orden revisada.
Actualmente, cuatro aerolíneas chinas, Air China, China Southern Airlines, Xiamen Airlines y China Eastern Airlines, operan vuelos regulares de pasajeros entre los dos países, dijo el Departamento de Transporte. Otros tenían la intención de reanudar el servicio en los próximos meses.
USA commercial aviation return
United States Accelerates Return to Commercial Aviation
The United States is determined to return to the progressive opening of commercial aviation, leaving behind the period of grounding of domestic flights, accelerating the restart of commercial operations after almost three months of severe cuts caused by the Coronavirus pandemic. Passenger numbers in the United States have almost doubled since early May, airlines are adding more flights, and major airlines are seeing their stock prices rebound.
The airline industry, which pushed aggressively for relief aid, received billions from the record US$ 2.2 trillion coronavirus relief package signed on March 27, 2020. Passenger airlines received a total of US$ 25 billion in loans and loan guarantees and US$ 25 billion in direct grants.
Return to aviation
The surge in consumer demand comes after the industry secured billions in federal bailout funds under the CARES Act at the start of the pandemic and as more states reopened their economies. President Trump celebrated the rise in stock prices at a White House event on Friday 06/06. "The airline's shares soared today and others did too. The entire market went through the roof. People travel and you know what? They travel within the United States", said Trump.
The Transportation Security Administration (TSA) screened nearly 949,000 passengers last weekend, nearly double that of a month ago. On Wall Street, Delta Air Lines shares gained nearly 35 percent this week, while American Airlines was more than double that amount, at 72 percent. The companies also secured a 7.5% airline consumption tax suspension in exchange for accepting restrictions on the repurchase of shares and issuing dividends if they took money from the government. Those changes and the cash infusion helped many in the industry weather the storm, but couldn't prevent job losses.
Air transport lost 50,000 jobs last month after losing 79,000 jobs in April 2020, according to the Department of Labor. But the economy in general added 2.5 million jobs in May 2020 and unemployment fell to 13.3%. Industry leaders see that as a turning point. "We believe that travel goes hand in hand with economic recovery. The more people start moving and traveling, the greater the demand for these jobs", Tori Emerson Barnes, Executive Vice President of Public Affairs and Policy for the United States Travel Association.
Some airlines are already responding to that increased demand. American Airlines announced Thursday that it plans to add more domestic and international flights in July. The company had just over 32,000 daily passengers on domestic flights in April, but more than 110,000 at the end of May. "The trips return. Slowly, but it's coming back", CEO Doug Parker said Thursday. Delta Air Lines has added 200 flights for June and aims to increase that to another 300 in July, said Delta CEO Ed Bastian. "I think we've seen what worse. In mid-April, while everyone was under orders to stay home and international restrictions were increasing in terms of travel for all countries in the world, we were really at the bottom. So the optimist in me says that we have doubled in the last four to six weeks as we started to reopen our economy, still on the domestic side compared to the international", Bastian said. Southwest Airlines announced last month that it would offer more flights to cities like Denver, Las Vegas, Nashville, Tennessee and Phoenix. Its shares rose 18% last week. A company spokesman said "the airline is seeing an increase in demand as cities and regions begin to reopen across the country".
Jonathan Kletzel, an aviation expert at PWC, attributed the increase in travel to pent-up demand after orders to stay home during the peak of the coronavirus pandemic. "Summer vacation is a big component of this. The school is closed, if it is not already open, it is letting go, and people want to go on summer vacation. There is also a cabin fever and cheap tickets", he said.
The Coronavirus also continues to play an important role. A recent PWC survey found that 60 percent of respondents said that a vaccine would inspire greater confidence to travel, and 36 percent said that easy access to public COVID-19 testing at the destination would also make them more prone to travel. Those numbers do not bode well for flights abroad. "International travel will probably not return until there is a vaccine", said Kletzel.
Still, airlines have a deep hole to get out. Passenger volumes decreased nearly 90 percent compared to this time last year, a slight increase from the 96 percent decline in April, according to Airlines for America (A4A). Almost 3,000 planes are still inactive.
International market
Southwest Airlines' international travel is scheduled to resume on July 1, 2020, while American Airlines announced that it will resume flights to Europe and Latin America in August 2020, although flights to Brazil will resume up next month. But once overseas flights get back to normal, the industry could look different and perhaps even smaller, according to Kletzel. "The travel experience will probably continue to evolve in the past six months, you will see some of the existing players who will not be here in the next six months", concludes Jonathan Kletzel.
US-China make flights more flexible
The United States government has relaxed flight suppression impositions after China granted more freedoms of services from the eastern nation to the United States. US authorities have somewhat backtracked on their offensive against Chinese passenger airlines and said on June 4, 2020 that they would allow Chinese airlines the right to operate two weekly passenger flights to and from the United States. China said the initial restrictions were to prevent the spread of the COVID-19 virus, which has killed nearly 400,000 people worldwide.
The U.S. Department of Transportation (DOT) had previously said it would ban Chinese airlines from flying passengers to and from the U.S., alleging that Beijing did not approve the resumption of these routes by U.S. airlines. In response, Beijing said it would ease the flight restrictions on foreign carriers, allowing them a weekly flight to a city.
The Department of Transportation said it would allow a total of two round-trip flights a week by Chinese airlines, the Department of Transportation also said that China's restrictions still prejudiced the rights of U.S. carriers to operate flights under a agreement governing air travel between the two countries. While the order eases the ban on threatened passenger flights, it will still halve the number of flights currently operated by Chinese airlines. Chinese carriers can operate a total of four weekly passenger flights to the US under the limits set by the Chinese aviation authorities in March 2020 in an effort to stop the spread of the Coronavirus. "The primary objective of the Department is not the perpetuation of this situation, but rather an improved environment in which carriers on both sides can fully exercise their bilateral rights. The latest action [by the China Civil Aviation Administration] is not has created that environment", DOT said in its revised order.
Currently, four Chinese airlines, Air China, China Southern Airlines, Xiamen Airlines and China Eastern Airlines, operate regular passenger flights between the two countries, the Transportation Department said. Others were planning to resume service in the coming months.
Ξ A I R G W A Y S Ξ
PUBLISHER: Airgways.com
DBk: Transportation.gov / Airgways.com / Pwc.com / Forbes.com / Thehill.com / Businessinsider.com / Bizjournals.com / Nytimes.com
AW-POST: 202006071728AR
A\W A I R G W A Y S ®