AW | 2020 06 09 13:28 | AIRLINES / GOVERNMENT
Austrian recibirá paquete ayuda por € 600 millones de Euros
Austrian Airlines ha anunciado que recibirá una suma de € 600 millones de Euros en ayuda financiera por parte del Gobierno de Austria debido a la actual parálisis del transporte aéreo producto de la crisis sanitaria mundial. El paquete de ayuda se compone de € 450 millones de Euros provenientes del Gobierno austríaco y € 150 millones de Euros proporcionados por su empresa matriz, Lufthansa Group.
El Gobierno austríaco ha emitido € 150 millones de Euros en ayuda estatal directa, € 300 millones de Eros en préstamos que se devolverán a los bancos para 2026 y otros € 150 millones de Euros se recibirán como una inyección de capital de la empresa matriz de Austrian Airlines, el Grupo Lufthansa. Anteriormente, la aerolínea esperaba necesitar al menos € 767 millones en ayuda para reiniciar sus operaciones, pero debido a la capacidad de reiniciar los vuelos antes, Austria redujo la cantidad necesaria a € 600 millones.
En la conferencia de prensa, el CEO de Lufthansa Group dijo: "Austrian Airlines ha sido y es una parte fundamental de la estrategia de múltiples centros que lleva a cabo Lufthansa Group. Gracias a este paquete de rescate en combinación con las condiciones marco mejoradas de los socios del sistema de aviación austriaco, nos vemos en una posición para reconstruir el centro de vuelo en Viena después de la crisis y conectar a Austria con destinos importantes en Europa y en todo el mundo".
Como requisito para recibir ayuda estatal, Austrian Airlines tiene que reducir las emisiones de CO2 en un 30% en comparación con los niveles de 2005 y aumentar la eficiencia del combustible para aviones en un 1,5% anual. El gobierno austriaco también ha establecido un plan en el que el tráfico debe utilizar los ferrocarriles como medio para viajar si el tiempo de viaje no excede las 3 horas. El acuerdo financiero completo aún no está finalizado, ya que todavía está sujeto a que Lufthansa tome la ayuda estatal de Alemania y la aprobación de la Comisión de la Unión Europea (UE).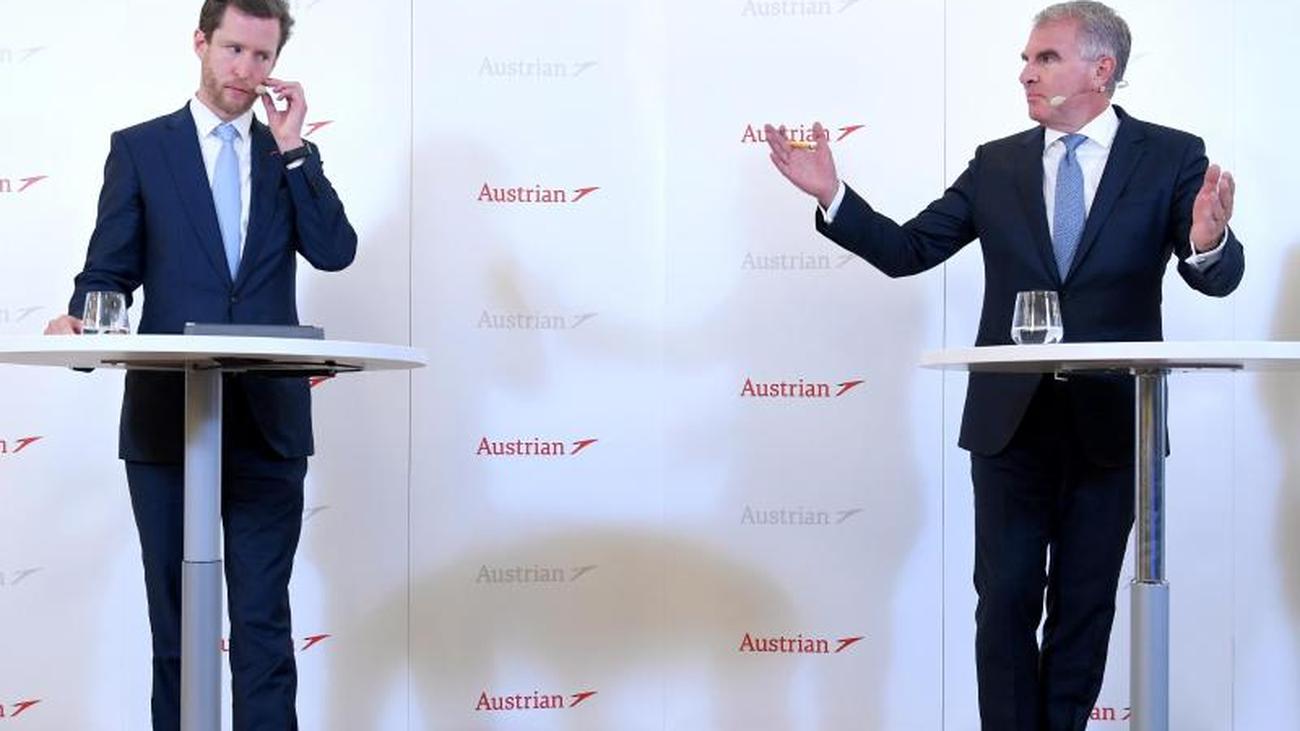 Austrian receives government aid
Austrian will receive aid package for € 600 million Euros
Austrian Airlines has announced that it will receive a sum of € 600 million in financial aid from the Austrian Government due to the current paralysis of air transport due to the global health crisis. The aid package consists of € 450 million Euros from the Austrian Government and € 150 million Euros provided by its parent company, Lufthansa Group.
The Austrian Government has issued € 150 million Euros in direct state aid, € 300 million Euros in loans to be returned to banks by 2026 and another € 150 million Euros will be received as a capital injection from the Austrian parent company Airlines, the Lufthansa Group. Previously, the airline expected to need at least € 767 million in aid to restart its operations, but due to the ability to restart flights earlier, Austria reduced the amount required to € 600 million.
At the press conference, the CEO of the Lufthansa Group said: "Austrian Airlines has been and is a fundamental part of Lufthansa Group's multi-center strategy. Thanks to this rescue package in combination with the improved framework conditions of the Austrian aviation system partners, we are in a position to rebuild the flight center in Vienna after the crisis and connect Austria to major destinations in Europe and in all the world".
As a requirement for state aid, Austrian Airlines has to reduce CO2 emissions by 30% compared to 2005 levels and increase jet fuel efficiency by 1.5% annually. The Austrian government has also established a plan in which traffic should use the railways as a means of travel if the travel time does not exceed 3 hours. The full financial deal is not yet finalized as it is still subject to Lufthansa taking state aid from Germany and approval from the Commission of the European Union (EU).
Ξ A I R G W A Y S Ξ
PUBLISHER: Airgways.com
DBk: Austrian.com / Lufthansa.com / Airgways.com
AW-POST: 202006091328AR
A\W A I R G W A Y S ®