AW | 2020 06 20 13:22 | AIRLINES / AVIATION SAFETY / AVIATION ORGANISMS
FAA establece decisión requerimiento máscaras a aerolíneas EEUU
Las aerolíneas estadounidenses en Mayo 2020 anunciaron que requeriría que los empleados y los pasajeros usen coberturas faciales durante la duración de su viaje, como había establecido un tiempo la Administración Federal de Aviación (FAA). Ahora, la modalidad de uso de máscaras faciales en las aerolíneas de Estados Unidos es dejada a criterio de cada aerolínea en particular.
El administrador de la FAA, Stephen Dickson, dijo a un Comité del Senado que los Centros para el Control y la Prevención de Enfermedades deberían encargarse de exigir protocolos de seguridad en las aerolíneas comerciales. "Nuestro espacio es la seguridad de la aviación, y su espacio es la salud pública", dijo el Jefe de la FAA.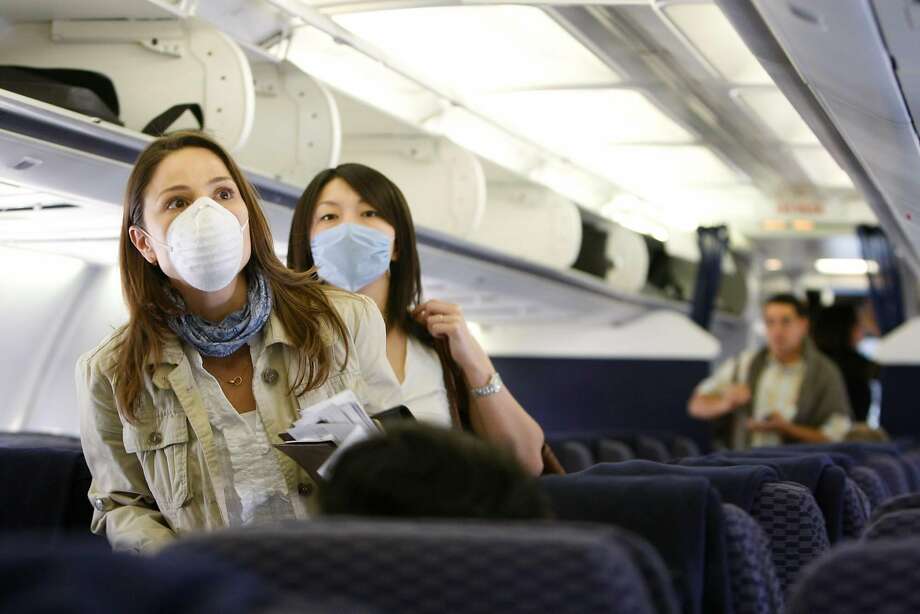 En un esfuerzo por crear regulaciones nacionales sobre viajes aéreos, según el agente de viajes, los senadores Edward J. Markey y Richard Blumenthal, a principios de Junio 2020, llamaron al Departamento de Transporte de los Estados Unidos (DOT) y al Departamento de Salud y Servicios Humanos de los Estados Unidos (HHS) emitir reglas para proteger la salud y la seguridad del público volador. Ambas partes exigieron reglas claras para que los pasajeros utilicen máscaras faciales para para los vuelos, garantizar que los miembros de la tripulación de primera línea reciban equipos de protección personal, apoyar el distanciamiento social y exigir protocolos de limpieza sólidos para las aeronaves.
El Miércoles 17/06, American Airlines expulsó a un pasajero de su vuelo por negarse a usar una máscara. Desde entonces, ha sido prohibido hasta que "los clientes ya no necesitan cubrirse la cara", según la aerolínea. Este fue el primer caso conocido de expulsión de un pasajero, ya que parece que las aerolíneas se están volviendo más estrictas con respecto a sus propios protocolos de seguridad.
Aunque la FAA no hará que las máscaras faciales sean obligatorias, Steve Dickson dijo en la reunión del Senado de Estados Unidos que se supone que los pasajeros deben usar máscaras cuando lo indiquen las azafatas, y agregó que esto es "para su propia protección y la protección de quienes los rodean. especialmente importante en situaciones donde el distanciamiento social no es factible".
FAA/airlines criteria for use masks
FAA sets in-flight masks requirement decision to US airlines
US airlines in May 2020 announced that it would require employees and passengers to wear face covers for the duration of their trip, as the Federal Aviation Administration (FAA) had long established. Now, the modality of wearing face masks on United States airlines is left to the discretion of each individual airline.
FAA administrator Stephen Dickson told a Senate committee that the Centers for Disease Control and Prevention should be tasked with enforcing safety protocols on commercial airlines. "Our space is aviation security, and its space is public health", said the FAA Chief.
In an effort to create national air travel regulations, according to travel agent, Senators Edward J. Markey and Richard Blumenthal, in early June 2020, called the United States Department of Transportation (DOT) and the Department of Health. and United States Human Services (HHS) issue rules to protect the health and safety of the flying public. Both sides demanded clear rules for passengers to use face masks for flights, ensure that front-line crew members receive personal protective equipment, support social distancing, and demand robust cleaning protocols for aircraft.
On Wednesday 06/17, American Airlines ejected a passenger from his flight for refusing to wear a mask. Since then, it has been banned until "customers no longer need to cover their faces", according to the airline. This was the first known case of expulsion of a passenger, as it appears that airlines are becoming stricter regarding their own security protocols.
Although the FAA will not make face masks mandatory, Steve Dickson said at the United States Senate meeting that passengers are supposed to wear masks when directed by flight attendants, adding that this is "for their own protection and the protection of those around them, especially important in situations where social distancing is not feasible".
Ξ A I R G W A Y S Ξ
PUBLISHER: Airgways.com
DBk: Faa.gov / Chicagotribune.com / Sfgate.com / Airgways.com / Dallasnews.com
AW-POST: 202006201322AR
A\W A I R G W A Y S ®