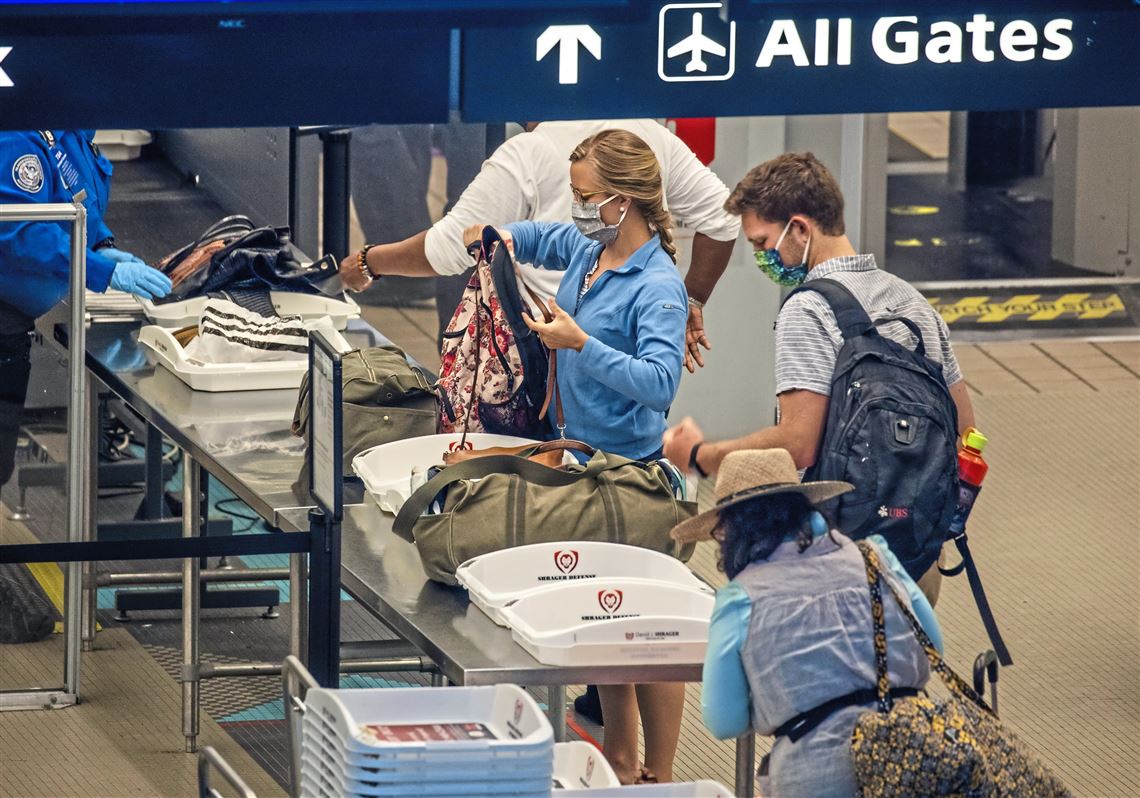 AW | 2020 06 26 16:16 | AIRLINES / AVIATION SAFETY
Comprometen reembolsar tickets ante riesgos controles a pasajeros
Las principales aerolíneas estadounidenses se comprometen a reembolsar los boletos para los pasajeros que han solicitado un vuelo. Airlines for America (A4A), la organización comercial de la industria de las principales aerolíneas de Estados Unidos ha anunciado que sus aerolíneas miembro se comprometerán voluntariamente a reembolsar los boletos para cualquier pasajero que tenga un temperatura elevada, según lo definido por las pautas de los Centros para el Control y la Prevención de Enfermedades (CDC), durante un proceso de detección realizado por las autoridades federales antes del viaje. El mes pasado, A4A y sus transportistas miembros anunciaron que están apoyando a la Administración de Seguridad del Transporte (TSA) para comenzar a realizar controles de temperatura de los empleados que viajan y los empleados que se dirigen al cliente durante el tiempo que sea necesario durante la crisis de salud pública de COVID-19.
Los controles de temperatura son una de varias medidas de salud pública recomendadas por los CDC en medio de la pandemia de COVID-19 y agregarán una capa adicional de protección para los pasajeros, así como para las aerolíneas y los empleados del aeropuerto. Las comprobaciones de temperatura también proporcionarán confianza pública adicional que es crítica para relanzar los viajes aéreos y la economía de nuestra nación. Como todos los procesos de inspección para el público viajero son responsabilidad del Gobierno de los Estados Unidos, el hecho de que la TSA realice controles de temperatura garantizará que los procedimientos estén estandarizados, proporcionando consistencia entre los aeropuertos para que los viajeros puedan planificar adecuadamente.
Requisitos sanitarios
Desde el inicio de la pandemia, las aerolíneas estadounidenses han estado trabajando para proteger a los pasajeros y empleados. En abril, los miembros de la aerolínea de A4A anunciaron voluntariamente que están exigiendo que los empleados y pasajeros orientados al cliente usen cobertores faciales sobre su nariz y boca durante todo el viaje, durante el check-in, el embarque, el vuelo y el desembarque. La semana pasada, los principales operadores estadounidenses anunciaron que están aplicando activamente sus políticas de cobertura facial.
Enfoque capas para mitigación de riesgos
Los controles de temperatura y los revestimientos faciales son parte del enfoque de múltiples capas que las aerolíneas están implementando para mitigar el riesgo de exposición e infección y para proteger la salud y el bienestar de los pasajeros y empleados.
Los transportistas miembros de A4A cumplen o superan las pautas de los CDC y han implementado protocolos de limpieza intensiva, en algunos casos para incluir procedimientos de limpieza electrostática y nebulización. Los transportistas están trabajando las 24 horas para desinfectar cabinas, cabinas y puntos de contacto clave, como mesas de bandejas, reposabrazos, cinturones de seguridad, botones, respiraderos, manijas y lavabos, con desinfectantes aprobados por los CDC. Además, los transportistas A4A tienen aviones equipados con filtros HEPA y han implementado una variedad de políticas, como el abordaje de atrás hacia adelante y el ajuste de los servicios de alimentos y bebidas para reducir la interacción. Se alienta a todos los viajeros, pasajeros y empleados, a seguir las pautas de los CDC , incluido el lavado frecuente de manos y quedarse en casa cuando están enfermos.
La seguridad y el bienestar de los pasajeros y empleados es la principal prioridad de las aerolíneas estadounidenses. A medida que miramos hacia un relanzamiento de nuestra industria y una reapertura de la economía, los transportistas de Estados Unidos, permanecen en estrecho contacto con agencias federales, la Administración, el Congreso y expertos en salud pública sobre una gama de opciones que proporcionarían capas adicionales de protección para el público y infundir una mayor confianza en los pasajeros y empleados mientras viajan.
TSA imposibilitada proteger personal
La Administración de Seguridad del Transporte retuvo máscaras N-95 del personal y exhibió una mala gestión en su respuesta a la crisis del Coronavirus, dejando a los empleados y viajeros vulnerables durante los días más urgentes de la pandemia, alega un alto funcionario de la TSA en un nueva denuncia de denunciante.
El Jueves 25/06 por la noche, la Oficina de Asesoría Especial, una agencia federal independiente que maneja las quejas de los denunciantes, dijo que habían encontrado "una probabilidad sustancial de irregularidades" en la queja y ordenó al Departamento de Seguridad Nacional abrir una investigación.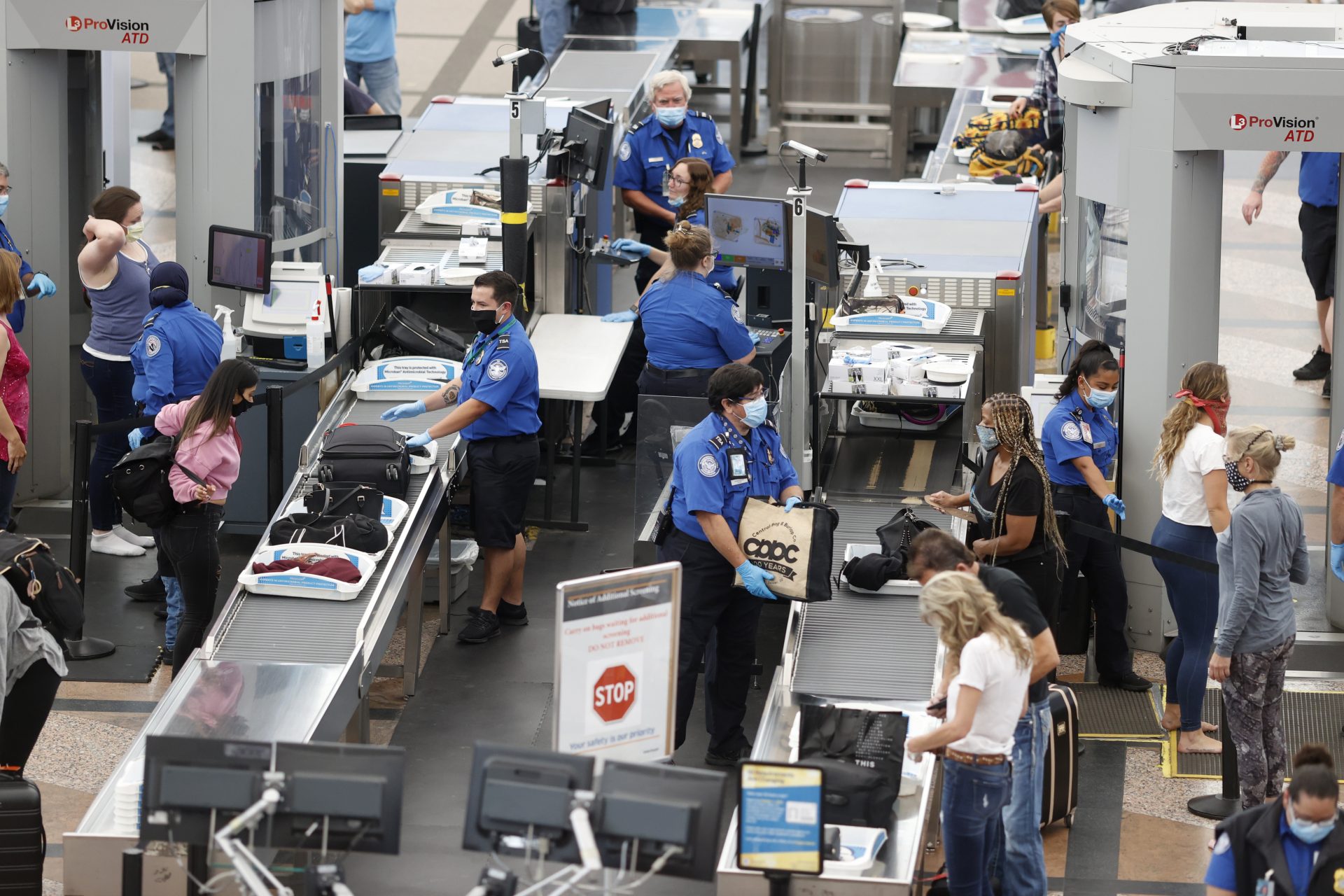 US airlines commitment refunds
US airlines commit to reimburse tickets due to risk controls to passengers
Major US airlines agree to reimburse tickets for passengers who have requested a flight. Airlines for America (A4A), the industry trade organization for America's top airlines, has announced that its member airlines will voluntarily commit to reimbursing tickets for any passenger with an elevated temperature, as defined by the Centers for Disease Control and Prevention (CDC), during a screening process conducted by federal authorities before travel. Last month, A4A and its member carriers announced that they are supporting the Transportation Security Administration (TSA) to begin performing temperature checks on traveling employees and employees addressing the customer for as long as necessary during the COVID-19 public health crisis.
Temperature controls are one of several CDC-recommended public health measures in the midst of the COVID-19 pandemic and will add an additional layer of protection for passengers, as well as airlines and airport employees. Temperature checks will also provide additional public confidence that is critical to relaunch air travel and our nation's economy. As all inspection processes for the traveling public are the responsibility of the United States Government, the fact that the TSA performs temperature controls will ensure that the procedures are standardized, providing consistency between airports so that travelers can plan properly.
Sanitary requirements
Since the start of the pandemic, US airlines have been working to protect passengers and employees. In April, A4A airline members voluntarily announced that they are requiring customer-facing employees and passengers to wear face covers over their nose and mouth throughout the journey, during check-in, boarding, flight, and disembarkation. . Last week, the major US operators announced that they are actively applying their facial coverage policies.
Layered approach to risk mitigation
Temperature controls and facial coatings are part of the multi-layered approach airlines are implementing to mitigate the risk of exposure and infection and to protect the health and well-being of passengers and employees.
A4A member carriers meet or exceed CDC guidelines and have implemented intensive cleaning protocols, in some cases to include electrostatic cleaning and misting procedures. Carriers are working 24 hours to disinfect cabins, cabins, and key touch points, such as tray tables, armrests, seat belts, buttons, vents, handles, and sinks, with CDC-approved disinfectants. In addition, A4A carriers have HEPA-equipped aircraft and have implemented a variety of policies, such as the back-and-forth approach and adjustment of food and beverage services to reduce interaction. All travelers, passengers and employees are encouraged to follow CDC guidelines, including frequent handwashing and staying home when sick.
The safety and well-being of passengers and employees is the top priority of American airlines. As we look toward a relaunch of our industry and a reopening of the economy, U.S. carriers remain in close contact with federal agencies, the Administration, Congress, and public health experts on a range of options that would provide additional layers. of protection for the public and instill greater confidence in passengers and employees while traveling.
TSA unable to protect personal
The Transportation Security Administration retained N-95 masks from staff and exhibited poor management in its response to the Coronavirus crisis, leaving employees and travelers vulnerable during the most urgent days of the pandemic, a senior TSA official alleges. in a new whistleblower complaint.
On Thursday night, 06/25, the Office of Special Counsel, an independent federal agency that handles whistleblower complaints, said they had found "a substantial probability of irregularities" in the complaint and ordered the Department of Homeland Security to open a investigation.
Ξ A I R G W A Y S Ξ
PUBLISHER: Airgways.com
DBk: Transportation.gov / Tsa.gov / Cdc.gov / Osc.gov / Wift.org / Post-gazette.com / Airgways.com
AW-POST: 202006261616AR
A\W A I R G W A Y S ®