AW | 2020 06 27 12:00 | AIRLINES / TOURISM
Reapertura fronteras y reinicio Ops en EEUU y Caribe
A medida que los países del Caribe, América Central y Estados Unidos comienzan a abrir sus fronteras tras meses de cuarentena por el Coronavirus, varias son las aerolíneas que han lanzado auténticas promociones para volar desde Estados Unidos, Canadá, Europa y Latinoamerica. Desde Marzo 2020, las compañías aéreas han estado planificando no solo su reestructuración, sino además, la reprogramación de los vuelos para la reapertura de la malla aérea.
Varias aerolíneas han estado planificando la vuelta al reinicio de operaciones para los meses de Julio 2020 en adelante y lo están haciendo con promociones. Aeroméxico, Air Canada, Air Europa, Copa Airlines, Iberia Líneas Aéreas, Interjet, entre otras, cuentan con atractivas ofertas para volar a destinos como Cuba, República Dominicana o Cancún (México).
Air Canada, la compañía ha lanzado la campaña Canada Day que comenzará el 1 Julio 2020 y contiene ofertas a varios destinos del Caribe con flexibilidades como poder cambiar la fecha del vuelo una única vez sin ningún costo y que también aplica a las personas que habían comprado tickets aéreos con fechas que hayan sido bloqueadas por la emergencia sanitaria. JetBlue Airways acaba de anunciar que a partir de agosto habrá más rutas Puerto Rico y las Islas Vírgenes de Estados Unidos. En cuanto a las aerolíneas europeas, Iberia ha lanzado ofertas para distintos destinos como Cuba con billetes entre Madrid y La Habana de poco más de 500 euros para el mes de agosto, mientras que Air Europa ha lanzado tarifas de bajos precios a La Hababa y Punta Cana.
La mexicana Interjet tiene rebajas de hasta el 80% en sus pasajes aéreos entre La Habana y Cancún (México) para el mes de Agosto 2020. La panameña Copa Airlines cuenta con ofertas para viajar a Cuba por no más de US$ 390 Dólares ida y vuelta y Aeroméxico ofrece vuelos económicos entre La Habana y Managua, capital de Nicaragua para los primeros días de Agosto 2020 con valores de US$ 230 Dólares ida y vuelta.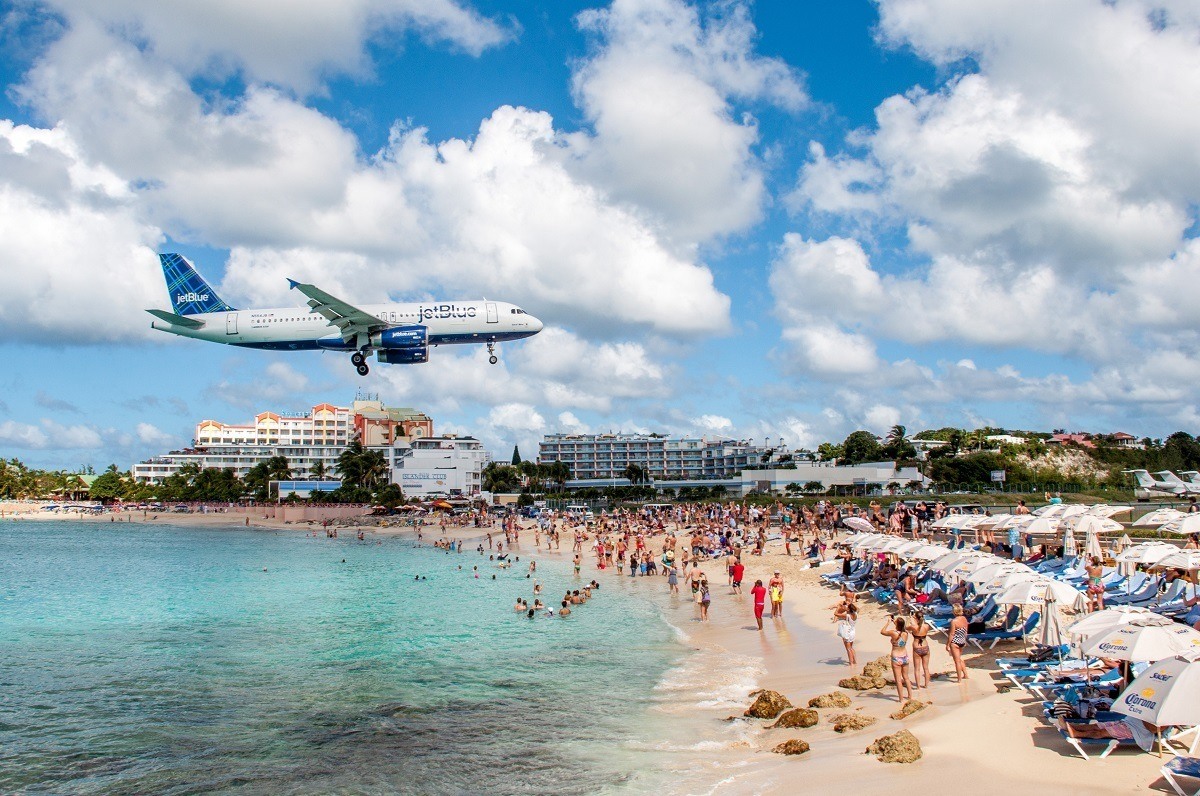 Airlines launch promotions to the Caribbean
Reopening of borders and restarting Ops in the US/Caribbean
As the countries of the Caribbean, Central America and the United States begin to open their borders after months of quarantine for the Coronavirus, several airlines have launched authentic promotions to fly from the United States, Canada, Europe and Latin America. Since March 2020, airlines have been planning not only their restructuring, but also the rescheduling of flights for the reopening of the air mesh.
Several airlines have been planning a return to restart operations for the months of July 2020 onwards and are doing so with promotions. Aeroméxico, Air Canada, Air Europa, Copa Airlines, Iberia Airlines, Interjet, among others, have attractive offers to fly to destinations such as Cuba, the Dominican Republic or Cancun (Mexico).
Air Canada, the company has launched the Canada Day campaign that will begin on July 1, 2020 and contains offers to various destinations in the Caribbean with flexibilities such as being able to change the date of the flight only once at no cost and that also applies to people who had purchased air tickets with dates that have been blocked by the health emergency. JetBlue Airways has just announced that starting in August there will be more routes to Puerto Rico and the United States Virgin Islands. As for European airlines, Iberia has launched offers for different destinations such as Cuba with tickets between Madrid and Havana of just over 500 euros for the month of August, while Air Europa has launched low-fares to La Hababa and Punta Cane.
The Mexican Interjet has discounts of up to 80% on its air tickets between Havana and Cancun (Mexico) for the month of August 2020. The Panamanian Copa Airlines has offers to travel to Cuba for no more than US $ 390 Dollars one way and Return and Aeroméxico offers cheap flights between Havana and Managua, the capital of Nicaragua for the first days of August 2020 with values ​​of US $ 230 dollars round trip.
Ξ A I R G W A Y S Ξ
PUBLISHER: Airgways.com
DBk: Airgways.com / Shutterstock.com
AW-POST: 202006271200AR
A\W A I R G W A Y S ®