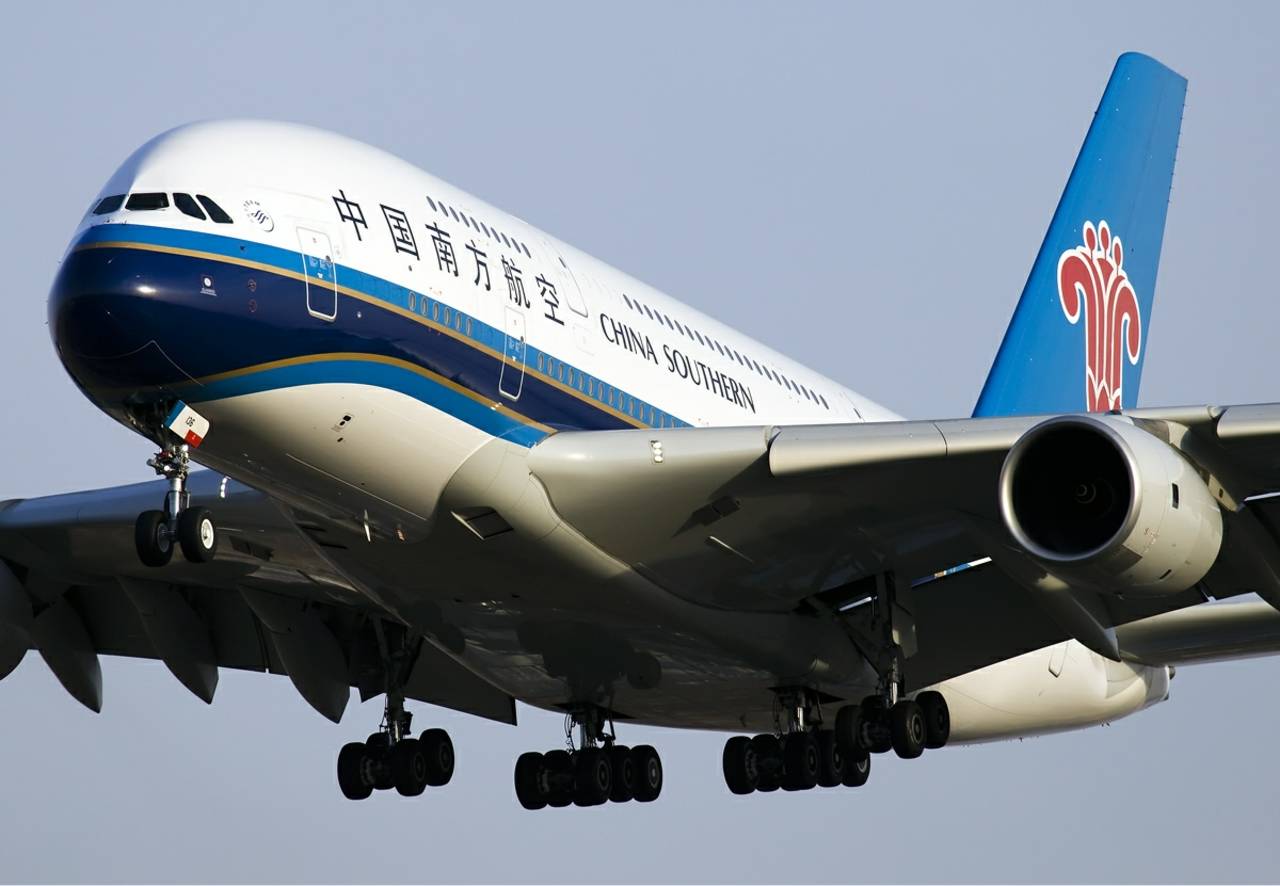 AW | 2019 02 04 07:07 | AIRLINES ALLIANCE
La aerolínea estadounidense American Airlines descarta aumentar participación accionaria en China Southern Airlines
El CEO de American Airlines ha comunicado que no existen planes para aumentar su participación accionaria en la aerolínea China Southern Airlines, incluso como lo hacen sus rivales actuales. La aerolínea de los Estados Unidos descarta aumentar la inversión en China Southern incluso cuando Qatar Airways compra una participación del 5%. Cathay Pacific Airways y otras aerolíneas se preparan para la salida de China Southern de la alianza Skyteam.
American Airlines ha descartado realizar una mayor inversión en China Southern Airlines, diciendo que mantendrá su participación sin cambios en menos del 3%, incluso cuando una empresa rival compró recientemente una participación del 5% en la mayor aerolínea del continente por parte de los pasajeros. Doug Parker, el Director ejecutivo de American Airlines, dijo que "no, estamos contentos con nuestra participación actual", cuando el le preguntó si era necesario ajustar su participación del 2,76% en la aerolínea con sede en Guangzhou.
Qatar Airways, con sede en Doha, anunció en Enero 2019 que había adquirido ciertas acciones A y H en China Southern Airlines por una suma no revelada en 2018, lo que le otorga una participación del 5% en el avión. La aerolínea del Golfo se convirtió en la segunda aerolínea extranjera después de que American Airlines comprara China Southern en un acuerdo que se completó el 28 Diciembre 2018. La aerolínea, que es propiedad del gobierno de Qatar, dijo anteriormente que podría aumentar su inversión en China Southern antes de fin de año si así lo desea. La compra de acciones se anunció durante un período de tensiones entre Qatar Airways y American Airlines, y ambos operadores se pelearon por cuestiones relacionadas con la competencia y el acceso al mercado.
Doug Parker estuvo en Londres asistiendo a una conferencia de prensa con colegas ejecutivos de aerolíneas pertenecientes a la alianza Oneworld, ya que el grupo celebró su vigésimo aniversario la semana pasada. Señalando su comodidad con su contraparte de Qatar, que es un co-accionista de la misma aerolínea china, Parker dijo que no tenía absolutamente ningún problema. Estaba hablando al margen del evento. American Airlines se encuentra entre un grupo de aerolíneas estadounidenses que creen que Qatar Airways tiene subsidios injustos, lo que le ha permitido ampliar el tamaño de su flota y aumentar el número de vuelos que operan en ciudades de los Estados Unidos. "Eso no afecta en absoluto a nuestras relaciones con Qatar", dijo Parker, cuando se le preguntó sobre el impacto del estado de Qatar Airways como accionista en China Southern.
American Airlines, la aerolínea más grande del mundo, pagó US$ 200 millones (HK$ 1.5 mil millones) en marzo de 2017 para adquirir su participación en la aerolínea china. El acuerdo le da un punto de apoyo en el segundo mercado de viajes aéreos más grande del mundo, que algunos analistas creen que podría convertirse en el más grande del mundo en la próxima década. Según el acuerdo, los dos pueden compartir códigos en los vuelos entre China y EEUU, American Airlines también puede ofrecer reservas de vuelos en casi dos docenas de rutas nacionales chinas.
Se espera que la asociación se fortalezca cuando el nuevo Aeropuerto Daxing de Beijing abra a finales de este año. China Southern será un inquilino en la nueva instalación, allanando el camino para la expansión de los vuelos internacionales desde Beijing.
American will not increase participation in China Southern
The American airline American Airlines rules out increasing shareholding in China Southern Airlines
The CEO of American Airlines has announced that there are no plans to increase its shareholding in the China Southern Airlines, even as its current rivals do. The airline of the United States discards to increase the investment in China Southern even when Qatar Airways buys a 5% stake. Cathay Pacific Airways and other airlines are preparing for the departure of China Southern from the Skyteam alliance.
American Airlines has ruled out further investment in China Southern Airlines, saying it will keep its share unchanged at less than 3%, even when a rival company recently bought a 5% stake in the continent's largest airline by passengers. Doug Parker, the CEO of American Airlines, said "no, we are happy with our current participation", when he asked if it was necessary to adjust his 2.76% stake in the Guangzhou-based airline.
Qatar Airways, based in Doha, announced in January 2019 that it had acquired certain A and H shares in China Southern Airlines for an undisclosed sum in 2018, which gives it a 5% stake in the plane. The Gulf airline became the second foreign airline after American Airlines bought China Southern in a deal that was completed on December 28, 2018. The airline, which is owned by the Qatari government, previously said it could increase its investment in China Southern before the end of the year if you wish. The purchase of shares was announced during a period of tensions between Qatar Airways and American Airlines, and both operators fought over issues related to competition and market access.
Doug Parker was in London attending a press conference with fellow airline executives belonging to the Oneworld alliance, as the group celebrated its twentieth anniversary last week. Noting his comfort with his counterpart from Qatar, which is a co-shareholder of the same Chinese airline, Parker said he had absolutely no problems. I was talking outside the event. American Airlines is among a group of US airlines that believe that Qatar Airways has unfair subsidies, which has allowed it to expand the size of its fleet and increase the number of flights operating in cities across the United States. "That does not affect our relations with Qatar at all", Parker said, when asked about the impact of Qatar Airways' status as a shareholder in China Southern.
American Airlines, the world's largest airline, paid US$ 200 million (HK $ 1.5 billion) in March 2017 to acquire its stake in the Chinese airline. The agreement gives it a foothold in the second largest air travel market in the world, which some analysts believe could become the world's largest in the next decade. Under the agreement, the two can share codes on flights between China and the US, American Airlines can also offer flight reservations on almost two dozen Chinese national routes.
The partnership is expected to strengthen when the new Daxing Airport in Beijing opens later this year. China Southern will be a tenant in the new facility, paving the way for the expansion of international flights from Beijing. A \ W
Ξ A I R G W A Y S Ξ
SOURCE: Airgways.com
DBk: Aa.com / Scmp.com / Chinadaily.com.cn
AW-POST: 201902040707AR
A\W   A I R G W A Y S ®