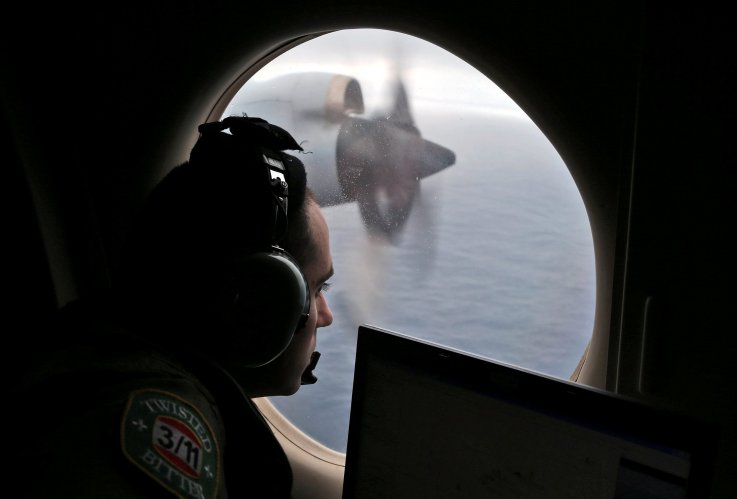 AW | 2019 06 04 18:38 | AIR INVESTIGATION
Nuevas teorías ajustan nuevas supuestas ubicaciones del vuelo MH370
Nuevas teorías sobre la desaparición del vuelo MH370 de Malaysia Airlines sugieren que el avión Boeing 777-2H6ER podría haber caído en una zona del océano Índico a unos 4,9 mil kilómetros de la última área de investigación. Después del accidente, ocurrido hace cinco años, varios informes de isleños aparecieron alegando que habían visto un Boeing volando bajo hacia el suroeste alrededor de las 06:15 hs de la mañana (a la hora local), obsevando un avión con librea rojo y azul, similar a Malaysia Airlines. "Nunca había visto un avión volando tan bajo sobre nuestra isla antes de […] Hemos visto hidroaviones, pero estoy seguro de que esto no era uno de ellos, hasta que pudo ver claramente la puertas del avión", dijo en ese momento un testigo en el sitio local Haveeru.
En total, cuatro islas informaron a la policía lo que vieron desde la pequeña isla de Kuda Huvadhoo, en las Maldivas, y sus relatos se consideraron creíbles. Sin embargo, si las afirmaciones son correctas, el lugar de la caída final del avión puede estar a más de 4,9 mil kilómetros de distancia del lugar donde la búsqueda oficial fue realizada por última vez. La última comunicación con el Boeing 777-200ER del vuelo MH-370 de Malaysia Airlines ocurrió sobre el sur del océano Índico, según análisis de datos de satélites suministrados por la empresa británica Inmarsat.
La Fuerza de Defensa Nacional de las Maldivas, responsable de la seguridad y soberanía del país a baja altitud, emitió una declaración en Marzo 2018, excluyendo cualquier movimiento de aeronaves de ese tipo sobre su espacio aéreo.
El 8 Marzo 2014, el vuelo MH370 desapareció de los radares 40 minutos después de dejar el aeropuerto de Kuala Lumpur con destino a Pekín con 239 personas a bordo. El avión Boeing 777 se comunicó por última vez con el control de tráfico aéreo a las 01:19 am cuando el avión volaba sobre el Mar de China Meridional, antes de desaparecer de las pantallas de radar civiles.
A pesar de varios restos que pertenecían al avión se encontraron en la costa de las islas del océano Índico, la búsqueda de la aeronave fue finalizada en 2018.
New theories MH370
New theories adjust new supposed locations of flight MH370
New theories about the disappearance of Malaysia Airlines flight MH370 suggest that the Boeing 777-2H6ER aircraft could have fallen in an area of ​​the Indian Ocean about 4.9 thousand kilometers from the last research area. After the accident, which occurred five years ago, several reports of islanders appeared claiming that they had seen a Boeing flying low towards the southwest around 06:15 in the morning (at local time), observing a plane with red and blue livery , similar to Malaysia Airlines. "I had never seen a plane flying so low on our island before […] We've seen seaplanes, but I'm sure this was not one of them, until I could clearly see the plane's doors", he said at the time. a witness at the local Haveeru site.
In total, four islands informed the police what they saw from the small island of Kuda Huvadhoo, in the Maldives, and their accounts were considered credible. However, if the claims are correct, the place of the plane's final fall may be more than 4.9 thousand kilometers away from where the official search was last made. The last communication with the Boeing 777-200ER of the MH-370 flight of Malaysia Airlines occurred in the south of the Indian Ocean, according to analysis of satellite data provided by the British company Inmarsat.
The Maldivian National Defense Force, responsible for the security and sovereignty of the country at low altitude, issued a statement in March 2018, excluding any movement of such aircraft over its airspace.
On March 8, 2014, flight MH370 disappeared from the radars 40 minutes after leaving Kuala Lumpur airport for Beijing with 239 people on board. The Boeing 777 aircraft last communicated with air traffic control at 01:19 am when the plane was flying over the South China Sea, before disappearing from civilian radar screens.
Although several remains that belonged to the plane were found on the coast of the islands of the Indian Ocean, the search for the aircraft was completed in 2018. A \ W
Teori baru MH370
Teori baru menyesuaikan lokasi baru yang sepatutnya dari MH370
Teori baru tentang kehilangan pesawat MH370 menunjukkan bahawa pesawat Boeing 777-2H6ER dari Malaysia Airlines mungkin jatuh di kawasan Lautan Hindi kira-kira 4.9 ribu kilometer dari kawasan penyelidikan lepas. Selepas kemalangan itu, yang berlaku lima tahun yang lalu, beberapa laporan penduduk pulau itu muncul mendakwa bahawa mereka telah melihat pesawat Boeing terbang ke arah barat daya kira-kira pukul 06:15 pagi (waktu tempatan), mengamati pesawat dengan baju merah dan biru , sama dengan Malaysia Airlines. "Saya tidak pernah melihat kapal terbang terbang begitu rendah di pulau kami sebelum […] Kami telah melihat pesawat laut, tetapi saya yakin ini bukan salah satu daripada mereka, sehingga saya dapat melihat dengan jelas pintu pesawat," katanya pada masa itu. seorang saksi di laman haseru tempatan.
Secara keseluruhan, empat pulau memberitahu polis apa yang mereka lihat dari pulau kecil Kuda Huvadhoo, di Maldives, dan akaun mereka dianggap boleh dipercayai. Walau bagaimanapun, jika tuntutan itu betul, tempat kejatuhan akhir pesawat mungkin lebih dari 4.9 ribu kilometer dari tempat carian rasmi dibuat terakhir. Komunikasi terakhir dengan Boeing 777-200ER penerbangan MH-370 Malaysia Airlines berlaku di selatan Lautan Hindi, menurut analisa data satelit yang disediakan oleh syarikat British Inmarsat.
Pasukan Pertahanan Kebangsaan Maldives, yang bertanggungjawab terhadap keselamatan dan kedaulatan negara pada ketinggian rendah, mengeluarkan kenyataan pada bulan Mac 2018, tidak termasuk sebarang pergerakan pesawat tersebut di atas ruang udaranya.
Pada 8 Mac 2014, penerbangan MH370 hilang dari radar 40 minit selepas meninggalkan lapangan terbang Kuala Lumpur untuk Beijing dengan 239 orang di atas kapal. Pesawat Boeing 777 lalu berkomunikasi dengan kawalan lalu lintas pada jam 01:19 ketika kapal terbang terbang di Laut China Selatan sebelum menghilang dari skrin radar awam.
Walaupun beberapa jenazah yang dimiliki pesawat itu dijumpai di pantai pulau-pulau di Lautan Hindi, pencarian pesawat itu siap pada tahun 2018. A \ W
Ξ A I R G W A Y S Ξ
SOURCE: Airgways.com
DBk: Sputniknews.com / Newsweek.com / Tudienaz.com / Freepressjournal.in / Airgways.com
AW-POST: 201906041838AR
A\W   A I R G W A Y S ®