AW | 2019 06 22 20:24 | INDUSTRY / AIRLINES
EVA Air introduce el primer Boeing 787-10
La aerolínea EVA Air ha recibido el primer Boeing 787-10 por parte del constructor americano The Boeing Company. EVA Air es una aerolínea taiwanesa que ha solicitado una orden por un total de 20 Boeing 787-10. El Boeing 787-10 considerado super eficiente, se une a la flota existente de Boeing 787-9 para impulsar el crecimiento de EVA Air. La aerolínea lanzará el Dreamliner en su versión más larga, en rutas intro-asiáticas programadas para el verano boreal.
EVA Air celebró hoy su primer Boeing 787-10, que marca el primero de los 20 787-10 supereficientes que el operador planea usar en rutas de alta densidad dentro de Asia a finales la temporada estival en el hemisferio norte. La aerolínea, que también está celebrando su 30º aniversario este 2019, ya opera una flota de cuatro 787-9 Dreamliner.
"El 787 Dreamliner se ha convertido en el buque insignia de nuestra flota y aprovecharemos la inigualable eficiencia de combustible, la confiabilidad y el tamaño del avión para operar mercados de alta densidad en Asia. El 787-10 ofrece aproximadamente un 15 por ciento más de espacio en cabina y capacidad de carga en comparación con nuestros 787-9 existentes y esta capacidad adicional nos permitirá explorar nuevas oportunidades para el crecimiento futuro en los mercados emergentes dentro de Asia Pacífico. Como una aerolínea de cinco estrellas. Estamos comprometidos a proporcionar servicios y productos de clase mundial a nuestros clientes, y estos nuevos aviones serán clave para nuestro éxito a largo plazo", dijo Steve Lin, Presidente de EVA Air.
El Dreamliner
El Boeing 787 es construido con materiales compuestos livianos y impulsado por motores GEnx avanzados, el 787-10 de EVA Air es el miembro más grande de la familia Dreamliner, eficiente en combustible y agradable para los pasajeros. A 224 pies de largo (68 metros), el 787-10 de EVA Air puede servir a 342 pasajeros en una configuración de dos clases, que es 38 asientos más que el Dreamliner 787-9 de EVA Air.
"EVA Air es una aerolínea galardonada y ha formado una dinámica flota de largo recorrido. Con sus 777-300ERs, 787-9s y ahora el 787-10, EVA Air tendrá una familia increíble de ancho para servir a sus pasajeros y hacer crecer su Red internacional durante muchos años por venir. Nos sentimos sumamente honrados de que EVA esté construyendo su futuro alrededor de la familia 787 Dreamliner y confío en que las capacidades del avión que complacen a los pasajeros contribuirán enormemente a la reputación de la aerolínea como una aerolínea de cinco estrellas", dijo Ihssane Mounir, Vicepresidente senior de Ventas Comerciales y Marketing de The Boeing Company.
Impulsado por un conjunto de nuevas tecnologías y un diseño revolucionario, el 787-10 estableció un nuevo punto de referencia para la eficiencia del combustible y la economía operativa cuando entró en servicio comercial el año pasado. El avión permite a los operadores lograr un 25 por ciento más de eficiencia de combustible por asiento en comparación con los aviones anteriores de su clase. El 787 se encuentra actualmente en servicio con algunas de las aerolíneas más importantes del mundo y ha recibido pedidos y compromisos de hasta 50 aviones hasta el momento en 2019.
El conjunto de soluciones digitales de Boeing Global Service, que incluyen Maintenance Performance Toolbox, Airplane Health Management y Jeppesen FliteDeck Pro, herramientas de bolsa de vuelo electrónica, continúan ayudando a EVA Air a mejorar la eficiencia y el rendimiento en toda su flota de 787 aeronaves. Como cliente del programa de servicios de componentes de Boeing, EVA Air tiene un acceso conveniente a una red de soporte global con piezas rotativas de alto valor, componentes y unidades reemplazables por línea.
EVA Air, miembro de Star Alliance, sirve rutas internacionales con aproximadamente 565 vuelos semanales. A bordo del nuevo 787 Dreamliner de la aerolínea, los pasajeros pueden experimentar los nuevos asientos de la clase Royal Laurel de EVA Air diseñados por Designworks, una compañía del Grupo BMW. Con sus 23 pulgadas de ancho, los nuevos asientos cuentan con paneles de privacidad, capacidad total para tumbarse y sistemas de entretenimiento en vuelo mejorados. EVA Air también se asoció con Teague para rediseñar sus asientos en clase económica, que son producidos por Recaro.
EVA Air receives 1st Boeing 787-10
EVA Air introduces the first Boeing 787-10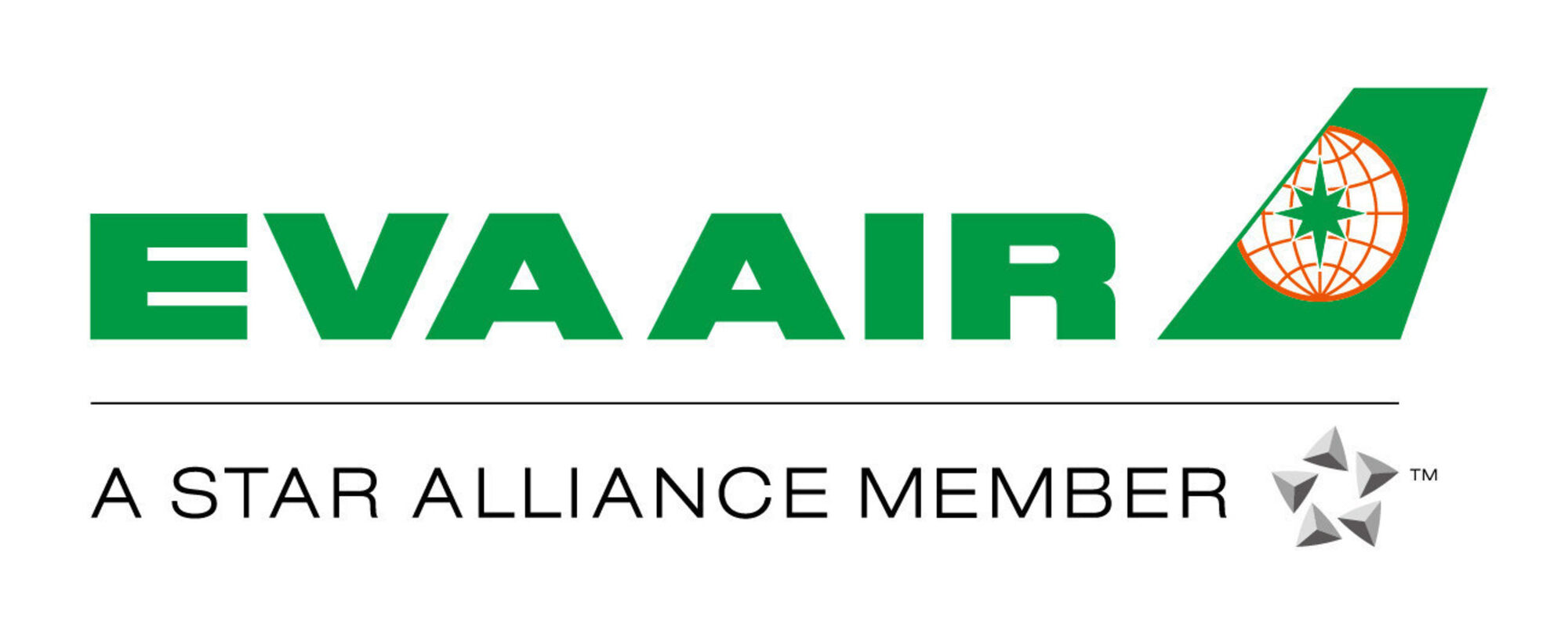 The airline EVA Air has received the first Boeing 787-10 from the American constrictor The Boeing Company. EVA Air is a Taiwanese airline that has requested an order for a total of 20 Boeing 787-10. The Boeing 787-10 considered super efficient, joins the existing fleet of Boeing 787-9 to boost the growth of EVA Air. The airline will launch the Dreamliner in its longest version, on intro-Asian routes scheduled for the summer.
EVA Air today celebrated its first Boeing 787-10, which marks the first of the 20,787-10 super-efficient the operator plans to use on high-density routes within Asia at the end of the summer season in the northern hemisphere. The airline, which is also celebrating its 30th anniversary this 2019, already operates a fleet of four 787-9 Dreamliners.
"The 787 Dreamliner has become the flagship of our fleet and we will take advantage of the unparalleled fuel efficiency, reliability and size of the aircraft to operate high-density markets in Asia." The 787-10 offers approximately 15 percent more space in the cabin and cargo capacity compared to our existing 787-9 and this additional capacity will allow us to explore new opportunities for future growth in emerging markets within Asia Pacific.As a five-star airline. We are committed to providing services and World-class products to our customers, and these new aircraft will be key to our long-term success", said Steve Lin, President of EVA Air.
The Dreamliner
The Boeing 787 is built with lightweight composite materials and powered by advanced GEnx engines, the EVA 787-10 Air is the largest member of the Dreamliner family, fuel efficient and enjoyable for passengers. At 224 feet long (68 meters), the 787-10 EVA Air can serve 342 passengers in a two-class configuration, which is 38 more seats than the Dreamliner 787-9 from EVA Air.
"EVA Air is an award-winning airline and has formed a dynamic long-haul fleet with its 777-300ERs, 787-9s and now the 787-10, EVA Air will have an incredible wide family to serve its passengers and grow their International network for many years to come We are extremely honored that EVA is building its future around the 787 Dreamliner family and I am confident that the capabilities of the plane that please the passengers will greatly contribute to the airline's reputation as an airline. five stars", said Ihssane Mounir, Senior Vice President of Commercial Sales and Marketing for The Boeing Company.
Powered by a set of new technologies and a revolutionary design, the 787-10 established a new benchmark for fuel efficiency and operational economy when it entered commercial service last year. The aircraft allows operators to achieve 25 percent more fuel efficiency per seat compared to previous aircraft in its class. The 787 is currently in service with some of the largest airlines in the world and has received orders and commitments of up to 50 aircraft so far in 2019.
Boeing Global Service's suite of digital solutions, including Maintenance Performance Toolbox, Airplane Health Management and Jeppesen FliteDeck Pro, electronic flight bag tools, continue to help EVA Air improve the efficiency and performance of its entire fleet of 787 aircraft. As a customer of Boeing's component services program, EVA Air has convenient access to a global support network with high-value rotating parts, components and replaceable units per line.
EVA Air, member of Star Alliance, serves international routes with approximately 565 weekly flights. On board the airline's new 787 Dreamliner, passengers can experience the new seats of the EVA Air Royal Laurel class designed by Designworks, a BMW Group company. With 23 inches in width, the new seats feature privacy panels, full seating capacity and improved in-flight entertainment systems. EVA Air also partnered with Teague to redesign their economy class seats, which are produced by Recaro. A \ W
Ξ A I R G W A Y S Ξ
SOURCE: Airgways.com
DBk: Boeing.com / Airgways.com
AW-POST: 201906222024AR
A\W   A I R G W A Y S ®