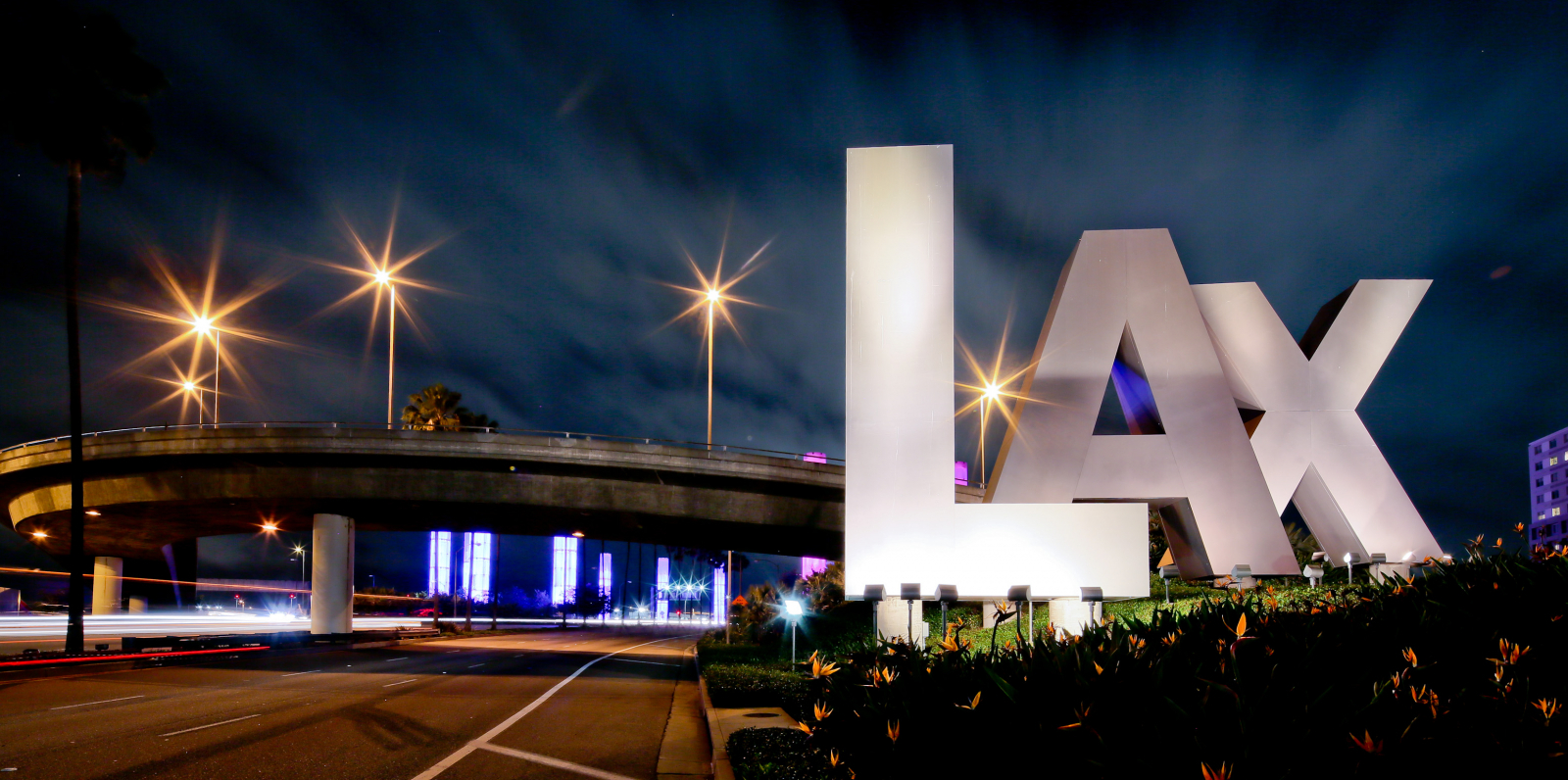 AW | 2019 06 06 16:22 | AIRPORTS
Colapsa el Aeropuerto Internacional de Los Ángeles (LAX) por apagón eléctrico

La interrupción en el servicio de electricidad afectó todos los servicios del Aeropuerto Internacional de Los Ángeles (LAX) a partir de las 06:10 pm, según indicaron autoridades del aeropuerto. Los viajeros en el Aeropuerto Internacional de Los Ángeles se encontraron con cancelaciones de vuelos adicionales y retrasos el jueves por la mañana como resultado de un corte de energía de una hora de duración que hizo que el aeropuerto se detuviera horas antes.
Los viajeros en la Terminal 1, atendidos por Southwest Airlines, fueron evacuados poco después de las 6 am y fueron reevaluados por la Administración de Seguridad del Transporte (TSA) luego de que los funcionarios determinaron que los artículos prohibidos habían ingresado en el aeropuerto durante el apagón del miércoles por la noche.
"Una aerolínea le otorgó a los pasajeros cuyos vuelos se cancelaron el acceso a sus maletas facturadas, lo que resultó en la introducción involuntaria de artículos prohibidos en el área segura del aeropuerto. Debido a la gran cantidad de precauciones, el liderazgo de TSA en LAX tomó la decisión de volver a seleccionar a los pasajeros", dijo Lorie Dankers, una portavoz de la TSA. No está claro qué tipo de artículos prohibidos fueron identificados. Una vez que la terminal fue limpiada de pasajeros, la policía del aeropuerto realizó un barrido de seguridad del área. Los oficiales usaron perros para buscar cualquier artículo prohibido, dijo Heath Montgomery, un portavoz del aeropuerto.
Cientos de pasajeros se encontraban en una larga fila que serpenteaba fuera de la terminal mientras esperaban para ser revisados ​​por la seguridad. Los funcionarios del aeropuerto dijeron poco antes de las 7 am que el proceso tomaría aproximadamente una hora; La línea se había despejado a las 8:40. Southwest Airlines reportó 10 cancelaciones de vuelos y 15 retrasos asociados con la reevaluación.
Los viajeros cuyos vuelos habían sido cancelados la noche del miércoles regresaron al aeropuerto el jueves temprano y pasaron por seguridad en menos de 10 minutos. Sin embargo, luego fueron sacados de la termina. El proceso de selección se estaba moviendo como "Tráfico 405". La energía se restauró después de un corte en LAX la noche anterior y las operaciones normales están en marcha. LAX está investigando la causa del apagón y están trabajando en los sistemas que suministran energía al aeropuerto para evitar más problemas.  
Los Angeles Airport Blackout
Los Angeles International Airport (LAX) collapses due to electric blackout
The interruption in the electricity service affected all the services of the Los Angeles International Airport (LAX) starting at 06:10 pm, according to airport authorities. Travelers at the Los Angeles International Airport were met with additional flight cancellations and delays on Thursday morning as a result of a one-hour power outage that caused the airport to stop hours earlier.
Travelers in Terminal 1, served by Southwest Airlines, were evacuated shortly after 6 am and re-evaluated by the Transportation Security Administration (TSA) after officials determined that the prohibited items had entered the airport during the blackout Wednesday night.
"An airline granted passengers whose flights were denied access to their checked bags, which resulted in the unintentional introduction of prohibited items into the airport's secure area, due to the large number of precautions, TSA's leadership at LAX He made the decision to re-select the passengers, "said Lorie Dankers, a spokeswoman for the TSA. It is not clear what type of prohibited items were identified. Once the terminal was cleared of passengers, the airport police conducted a security sweep of the area. Officers used dogs to search for any prohibited items, said Heath Montgomery, a spokesman for the airport.
Hundreds of passengers were in a long line that snaked out of the terminal while they waited to be checked for safety. Airport officials said shortly before 7 am that the process would take about an hour; The line had cleared at 8:40. Southwest Airlines reported 10 flight cancellations and 15 delays associated with the reevaluation.
Travelers whose flights had been canceled on Wednesday night returned to the airport early Thursday and passed through security in less than 10 minutes. However, they were then taken out of the end. The selection process was moving as "Traffic 405". Energy was restored after a cut at LAX the night before and normal operations are underway. LAX is investigating the cause of the blackout and is working on the systems that supply the airport with power to prevent further problems. A \ W
Ξ A I R G W A Y S Ξ
SOURCE: Airgways.com
DBk: Flylax.com / Latimes.com / Foxla.com / Newsweek.com / Twitter.com/flylaxairport
AW-POST: 201906061622AR
A\W   A I R G W A Y S ®