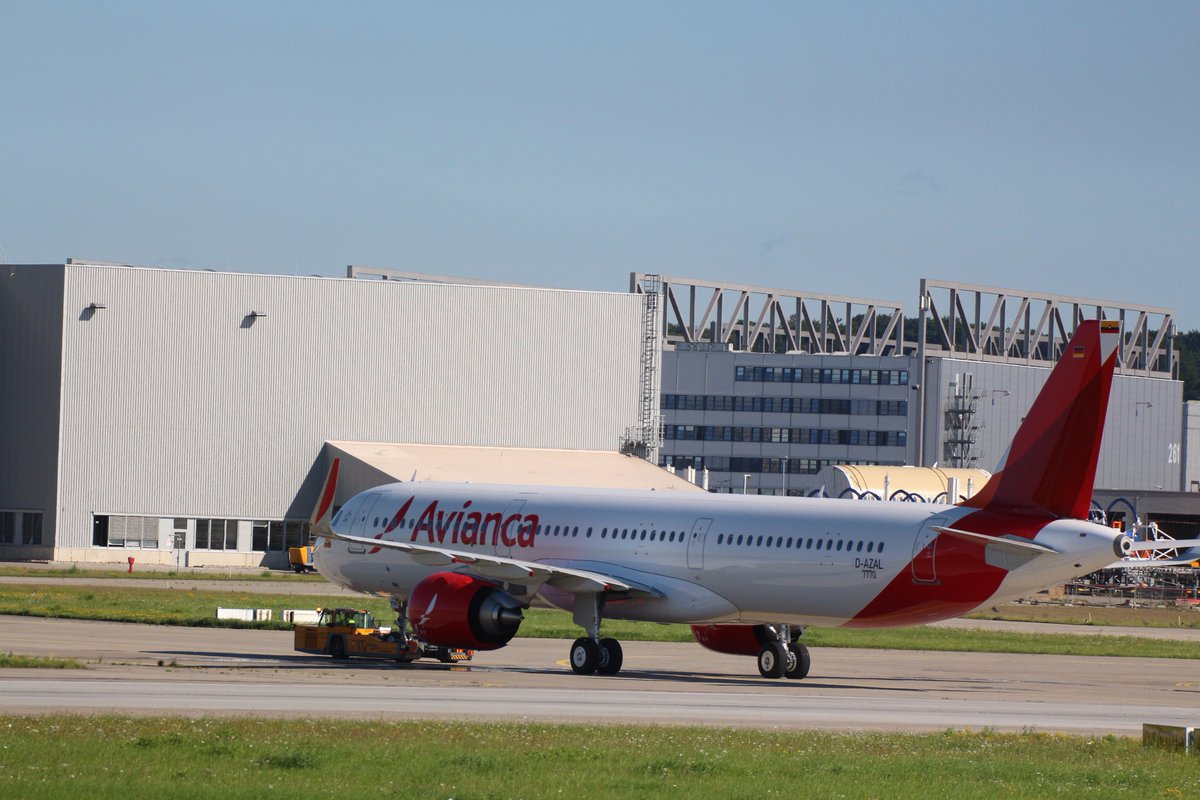 AW | 2019 06 07 01:08 | INDUSTRY
Airbus ostenta el 70% órdenes de aerolíneas low cost en Latinoamérica
El modelo de bajo costo llegó para quedarse en la región, sostiene el Presidente de Airbus para Latinoamérica, Arturo Barreira, quien destaca el salto de este formato en los últimos cuatro años al intensificarse los pedidos de aeronaves adaptada a este modelo de negocio desde actores de mercados como Chile, Colombia, Perú y Argentina.
Recientemente, Airbus ha inaugurado una oficina en Buenos Aires, Argentina, para atender el mercado de la región, permitiendo vislumbrar el potencial mercado a futuro. Con 729 aviones operando en la región, Airbus cuenta con un total de 1.183 unidades comprometidas para los próximos siguientes años, escenario en el cual siete de diez compañías que han realizado órdenes de compra son del segmento low cost. "El fenómeno continúa expandiéndose, pues se trata de algo que es a nivel mundial, ya que lo que hace es reducir los precios de manera que estimula la demanda", explica el ejecutivo de Airbus en el marco de la reunión anual de la International Air Transport Association (IATA), sobre la etapa actual de este proceso que comenzó a mediados de la década pasada en los grandes mercados regionales como Brasil y México, en los cuales se transportan 200 millones de pasajeros anualmente.
Mejorando productos
La presión de las líneas de bajo costo ha implicado que "las aerolíneas tradicionales están cambiando su modelo de negocios para ser más eficientes. Hace siete años está adaptándose, desde la manera cómo venden, hasta cómo densifican sus aviones para ser más competitivos", indicó Barreira. Para los fabricantes esta tendencia implica mayores exigencias a la construcción, ya que tanto las aerolíneas de bajo costo como los aerolíneas tradicionales están solicitando productos más eficientes.
Airbus puso en operación el joint venture firmado hace un año con el grupo canadiense Bombardier para construir los A220, aeronaves de corto alcance con capacidades entre 100 y 150 asientos. "Nos hemos quedado con más del 50% del programa, lo que nos permitirá contar con una oferta de nuevos motores y mejor confort", detalló el ejecutivo con sede en Argentina.
Una pieza fundamental en la oferta de Airbus para la región ha sido el desarrollo de los modelos de la familia A320, entre cuyas características destaca la configuración con un sólo pasillo y una capacidad de entre 150 a 240 plazas, lo que permite cubrir una distancia de corto y mediano alcance.
Airbus comenzará a introducir su línea A330NEO, con una renovación de planta motriz permitiendo un ahorro de 24% de combustible y un mayor número de asientos para satisfacer la creciente demanda de la región. La primera firma en solicitar unidades de esta última familia de aviones fue Azul, compañía con base en Brasil que hace un par de semanas recibió el primero de los cinco modelos solicitados con los cuales cubrirá rutas entre ese país a Europa y Norteamérica, tramos que exigen un funcionamiento de entre diez y 12 horas. "En el mundo se está exigiendo mayores eficiencias para reducir el costo unitario, donde nos piden operar más tiempo el avión y al mismo tiempo introducir más asientos", indicó Barreira, quien destaca entre los atributos de los nuevos aviones su capacidad de diez plazas adicionales.
Airbus 70% lowcost Latinamerica market
Airbus holds 70% low cost airline orders in Latin America
The low-cost model is here to stay in the region, says Airbus President for Latin America, Arturo Barreira, who highlights the jump of this format in the last four years by intensifying the orders of aircraft adapted to this business model from actors of markets such as Chile, Colombia, Peru and Argentina.
Recently, Airbus has opened an office in Buenos Aires, Argentina, to serve the region's market, allowing us to glimpse the potential market in the future. With 729 aircraft operating in the region, Airbus has a total of 1,183 units committed for the next following years, a scenario in which seven of ten companies that have placed purchase orders are from the low cost segment. "The phenomenon continues to expand, because it is something that is worldwide, since what it does is to reduce prices in a way that stimulates demand", explains the Airbus executive in the framework of the annual meeting of the International Air Transport Association (IATA), on the current stage of this process that began in the middle of the last decade in the large regional markets such as Brazil and Mexico, in which 200 million passengers are transported annually.
Improving products
The pressure of low-cost lines has implied that "traditional airlines are changing their business model to be more efficient. Seven years ago it is adapting, from the way they sell, to how they densify their airplanes to be more competitive", said Barreira. For manufacturers, this trend implies greater demands on construction, since both low-cost airlines and traditional airlines are requesting more efficient products.
Airbus put into operation the joint venture signed a year ago with the Canadian group Bombardier to build the A220, short-range aircraft with capacities between 100 and 150 seats. "We have stayed with more than 50% of the program, which will allow us to have an offer of new engines and better comfort," explained the executive based in Argentina.
A fundamental part of Airbus' offer for the region has been the development of models of the A320 family, whose characteristics include the configuration with a single aisle and a capacity of between 150 and 240 seats, which allows covering a distance of short and medium range.
Airbus will begin to introduce its A330NEO line, with a renewal of the power plant allowing a saving of 24% in fuel and a greater number of seats to meet the growing demand in the region. The first firm to request units from this last family of aircraft was Azul, a company based in Brazil that a couple of weeks ago received the first of the five models requested with which it will cover routes between that country to Europe and North America, sections that require an operation of between ten and 12 hours. "The world is demanding greater efficiencies to reduce the unit cost, where we are asked to operate the airplane longer and at the same time introduce more seats", said Barreira, who highlights the capacity of ten additional spaces among the new aircraft. A \ W
Ξ A I R G W A Y S Ξ
SOURCE: Airgways.com
DBk: Airbus.com / Airgways.com
AW-POST: 201906070108AR
A\W   A I R G W A Y S ®