AW | 2019 06 24 17:45 | INDUSTRY / AVIATION SAFETY
El Boeing 737 MAX continúa acumulándose en el parque industrial de Seattle a la espera de una solución
Los problema con los sensores defectuosos en el Sistema de Control de Vuelo que afectan el Ángulo de Ataque (AOA) de las aeronaves tipo Boeing 737 MAX, se han conectado a tierra después de que se descubrió que varios accidentes estaban relacionados con el problema. Aún así, el Boeing 737 MAX continúa su ensamblaje en su línea de montaje en Renton, Washington.
A medida que las aeronaves salen da las líneas de ensamblajes, necesitan ser almacenadas en la fábrica de Boeing en Renton, en el Estado de Washington, pero hay tantos aviones en tierra que parte de ese terreno se debe tomar de los estacionamientos de los empleados de Boeing, de los que existen alrededor de unos 100 Boeing 737 MAX de diferentes series aparcadas. Además, existen unos 500 aviones 737 MAX puestos a tierra en todo el mundo.
THE BOEING COMPANY RECIBE UN FUERTE APOYO AL PROGRAMA 737 MAX DE LA MANO DEL GRUPO IAG
Rescatando al 737 MAX
El CEO de International Airlines Group (IAG), Willie Walsh, ha establecido una estrecha relación a lo largo de los años con Boeing. El mensaje del CEO del grupo es que "las relaciones son importantes, tanto entre individuos como entre empresas". Por eso y estrechando la confianza depositada en el Boeing 737 MAX, el grupo determinó una Intención de Orden (MoU) de 200 unidades en la feria aeronáutica Paris Air Show 2019, en Le Bourget, Francia. La crisis de Boeing que afecta al modelo 737 se ha podido beneficiar de la solidez de esa asociación y del respaldo rotundo en un momento en que Boeing necesita todo el apoyo que pueda obtener. El Grupo IAG ha asegurado un descuento en el precio de lista total de US$ 24 mil millones, no fue solo el oportunismo comercial lo que impulsó al ejecutivo.
El propio CEO de IAG había lamentado durante mucho tiempo que el grupo de aerolíneas que supervisa, que incluyen a British Airways, Iberia Líneas aéreas de España, Aer Lingus, Vueling y Level, se arriesgasen a volverse demasiado dependiente del fabricante europeo Airbus SE. Cuando Walsh buscó actualizar las flotas de las aerolíneas de descuentos Vueling y Level, el Boeing 737 MAX se convirtió en una opción atractiva.
Rescuing the Boeing 737 MAX
The Boeing 737 MAX continues to accumulate in the industrial park of Seattle waiting for a solution
The problem with defective sensors in the Flight Control System that affect the Attack Angle (AOA) of aircraft type Boeing 737 MAX, have been grounded after it was discovered that several accidents were related to the problem. Even so, the Boeing 737 MAX continues its assembly on its assembly line in Renton, Washington.
As the aircraft depart from the assembly lines, they need to be stored at the Boeing factory in Renton, Washington State, but there are so many planes on the ground that part of that land must be taken from the parking lots of the employees. Boeing, of which there are around 100 Boeing 737 MAX of different series parked. In addition, there are some 500 737 MAX aircraft grounded worldwide.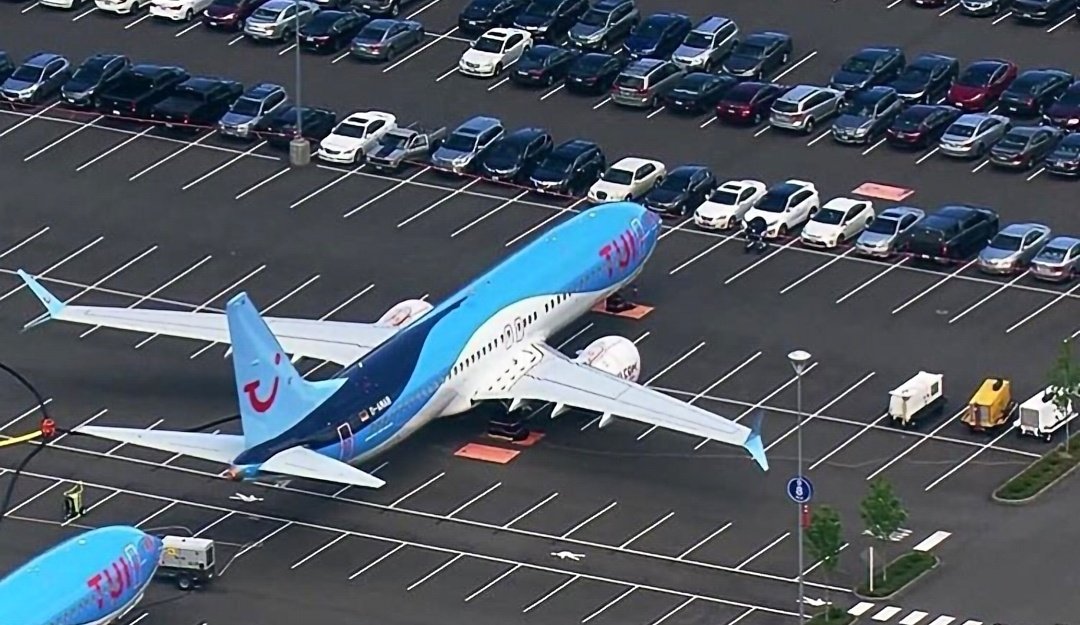 Rescue 737 MAX
The CEO of International Airlines Group (IAG), Willie Walsh, has established a close relationship over the years with Boeing. The message from the group's CEO is that "relationships are important, both between individuals and between companies". That's why, and building on the trust placed in the Boeing 737 MAX, the group determined an Order Intention (MoU) of 200 units at the Paris Air Show 2019, in Le Bourget, France. The Boeing crisis affecting the 737 model has been able to benefit from the strength of that partnership and the full support at a time when Boeing needs all the support it can get. The IAG Group has secured a discount on the total list price of US$ 24 billion, it was not only the commercial opportunism that drove the executive.
The IAG CEO himself had long regretted that the group of airlines he oversees, including British Airways, Iberia Airlines of Spain, Aer Lingus, Vueling and Level, risk becoming too dependent on the European manufacturer Airbus SE. When Walsh sought to upgrade the fleets of the Vueling and Level airlines, the Boeing 737 MAX became an attractive option. A \ W
Ξ A I R G W A Y S Ξ
SOURCE: Airgways.com
DBk: Boeing.com / Airgways.com / Fortune.com / Forbes.com
AW-POST: 201906241745AR
A\W   A I R G W A Y S ®