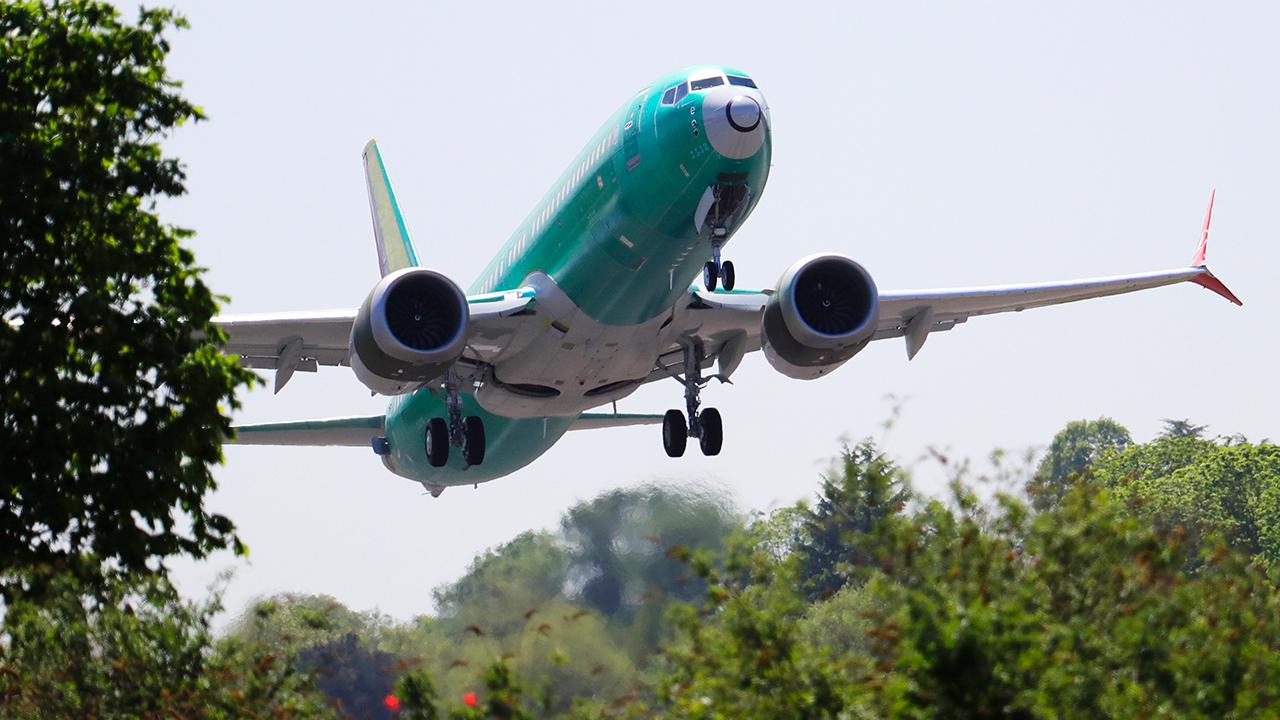 AW | 2019 06 26 19:42 | AVIATION SAFETY
La FAA identifica nuevo riesgo en la seguridad en el modelo Boeing 737 MAX
La Administración Federal de Aviación de Estados Unidos (FAA) ha identificado un nuevo riesgo potencial que el constructor americano Boeing deberá abordar en su 737 MAX antes de que el avión a tierra pueda regresar al servicio. El riesgo fue descubierto durante una prueba de simulador la semana pasada. El nuevo problema significa que Boeing no realizará un vuelo de prueba de certificación hasta el 8 Julio 2019 a la mayor brevedad y la FAA pasará al menos dos o tres semanas revisando los resultados antes de decidir si devolver el avión al servicio.
El mes pasado, los representantes de la FAA informaron a los miembros de la industria de la aviación que la aprobación de los 737 MAX podría ocurrir a fines Junio 2019. El fabricante de planos más grande del mundo ha estado trabajando en la actualización de un sistema de prevención de paradas conocido como MCAS después de dos accidentes aéreos mortales. "En la edición más reciente, el proceso de la FAA está diseñado para descubrir y resaltar los riesgos potenciales. La FAA recientemente encontró un riesgo potencial que Boeing debe mitigar», dijo la FAA.
Nuevo problema
Consultado sobre el nuevo riesgo potencial, Boeing dijo que está «trabajando estrechamente con la FAA para devolver al 737 MAX al servicio de manera segura». Se descubrió una nueva falla en el sistema informático del Boeing 737 MAX que podría empujar el avión hacia abajo, de acuerdo con dos fuentes familiarizadas con las pruebas, un problema que se espera retrasará aún más el regreso de la aeronave al servicio. Un piloto de prueba de la FAA ha visualizado que durante una prueba con simulador la semana pasada estaba ejecutando escenarios que buscaban activar intencionalmente el sistema de prevención de paradas MCAS. Durante una activación, tomó un período prolongado recuperar el sistema de compensación del estabilizador que se usa para controlar la aeronave. No estaba claro si la situación se puede abordar con una actualización de software o si se trata de un problema de microprocesador, pero Boeing le dijo a la FAA que cree que el problema se puede abordar con una actualización de software.
Una corrección de hardware podría agregar nuevos retrasos al regreso del avión al servicio. El 737 MAX es la línea de aeronaves comerciales más vendida de Boeing.
FAA identifies new risk at 737 MAX
The FAA identifies a new safety risk in the Boeing 737 MAX model
The Federal Aviation Administration of the United States (FAA) has identified a new potential risk that the American constructor Boeing must address in its 737 MAX before the plane ashore can return to service. The risk was discovered during a simulator test last week. The new problem means that Boeing will not conduct a certification test flight until July 8, 2019 at the earliest and the FAA will spend at least two or three weeks reviewing the results before deciding whether to return the aircraft to service.
Last month, FAA representatives informed members of the aviation industry that the approval of the 737 MAX could occur by the end of June 2019. The largest plane manufacturer in the world has been working on updating a system of stop prevention known as MCAS after two fatal aerial accidents. «In the most recent edition, the FAA process is designed to uncover and highlight potential risks. The FAA recently found a potential risk that Boeing must mitigate, «the FAA said in the statement sent to Reuters.
New problem
Asked about the new potential risk, Boeing said he is «working closely with the FAA to return the 737 MAX to the service safely.» A new fault was discovered in the computer system of the Boeing 737 Max that could push the plane down, according to two sources familiar with the tests, a problem that is expected to further delay the return of the aircraft to service. An FAA test pilot has visualized that during a simulator test last week he was running scenarios that sought to intentionally activate the MCAS stop prevention system. During an activation, it took a long period to recover the stabilizer compensation system that is used to control the aircraft. It was not clear if the situation can be addressed with a software update or if it is a microprocessor problem, but Boeing told the FAA that he believes the problem can be addressed with a software update.
A hardware fix could add new delays when the plane returns to service. The 737 MAX is Boeing's best-selling commercial aircraft line. A\W
Ξ A I R G W A Y S Ξ
SOURCE: Airgways.com
DBk: Faa.gov / Boeing.com / Airgways.com / Foxbusiness.com
AW-POST: 201906261942AR
A\W   A I R G W A Y S ®