AW | 2019 06 29 13:07 | INDUSTRY / MRO
Airfoil Services sería seleccionada por Airbus para establecer la primera instalación de desguace de aviones del sudeste asiático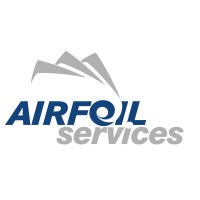 Airfoil Services SDN BHD está explorando posibilidades para atraer inversiones en los servicios de desarmado de aeronaves y actualmente en conversaciones con Airbus SE, fabricante europeo de aeronaves, para establecer las instalaciones de desagüe de aeronaves comerciales. Los nuevos acuerdos en la industria del desarmado de partes podría concretarse en un plazo de entre 6-8 meses. En caso de un acuerdo definido, la República de Malaysia se convertiría en el primer país del sudeste asiático en ofrecer el servicios de desarme de autopartes del consorcio europeo Airbus SE en el Estado de Selangor.
Airbus está identificando un sitio adecuado para las instalaciones que deberían estar localizadas cerca de una pista. El proceso típico de desmontaje de aeronaves incluye el drenaje de los fluidos de servicio, el desmontaje de las partes líquidas de las alas, la cola y el cuerpo del avión, la desconexión del tren de aterrizaje, la extracción de la cabina del avión, el embalaje de las piezas retiradas y el envío a los talleres de reparación para el seguimiento y reciclaje del cuerpo restante. Las piezas de repuesto que se reparan y recertifican se agregan al stock y crean una alternativa muy atractiva a las piezas de repuesto del fabricante del equipo original en términos de precio, disponibilidad y tiempo de entrega.
Un informe sobre Research y Markets el año pasado señaló que el mercado de servicios de desmantelamiento se estimaba en alrededor de US$ 97 millones y se esperaba que creciera a una tasa de crecimiento anual compuesta de alrededor de 6-7% y alcance de alrededor de US$ 180 millones para 2027. El mercado de componentes recuperados se estimó en US$ 1,30 mil millones en 2018 y se esperaba que superara los US$ 3 mil millones para 2027.
Mientras tanto, el Director Ejecutivo de Airfoil Services, Wim van Beers, dijo que la compañía asignó US$ 15 millones en inversión para la extensión, cuya finalización se espera para Junio 2020. La extensión aumentaría la capacidad de producción de la instalación a 900.000 partes de las 650.000 partes actuales. Actualmente, Airfoil Services tiene 500 empleados, la nueva extensión también crearía 200 nuevos empleos.
Airfoil Service aircraft scrapping
Airfoil Services would be selected by Airbus to establish the first aircraft scrapping facility in Southeast Asia
Airfoil Services SDN BHD is exploring possibilities to attract investment in aircraft dismantling services and is currently in talks with Airbus SE, a European aircraft manufacturer, to establish commercial aircraft drainage facilities. The new agreements in the industry of disarming parts could be completed within 6-8 months. In case of a defined agreement, the Republic of Malaysia would become the first Southeast Asian country to offer the auto parts disarmament services of the European Airbus SE consortium in the State of Selangor.
Airbus is identifying a suitable site for facilities that should be located near a runway. The typical process of dismantling aircraft includes the draining of service fluids, the disassembly of the liquid parts of the wings, the tail and the body of the aircraft, the disconnection of the landing gear, the removal of the aircraft cabin, the packing of the parts removed and sending them to repair shops for tracking and recycling the remaining body. Spare parts that are repaired and recertified are added to the stock and create a very attractive alternative to the original equipment manufacturer's spare parts in terms of price, availability and delivery time.
A report on Research and Markets last year pointed out that the market for decommissioning services was estimated at around US$ 97 million and was expected to grow at a compound annual growth rate of around 6-7% and scope of around US$ 180 million for 2027. The market for recovered components was estimated at US$ 1.30 billion in 2018 and was expected to exceed US$ 3 billion by 2027.
Meanwhile, the Executive Director of Airfoil Services, Wim van Beers, said that the company allocated US$ 15 million in investment for the extension, which is expected to be completed by June 2020. The extension would increase the production capacity of the facility to 900,000 parts. of the current 650,000 shares. Currently, Airfoil Services has 500 employees, the new extension would also create 200 new jobs. A \ W
Ξ A I R G W A Y S Ξ
SOURCE: Airgways.com
DBk: Airfoilservices.com / Airbus.com / Presseportal.de
AW-POST: 201906291307AR
A\W   A I R G W A Y S ®