AW | 2020 06 01 19:20 | AIRLINES ROUTES
Samoa Americana continúa sin vuelos conexión con Hawaii
Hawaiian Airlines ha aceptado una solicitud del Gobierno de Samoa Americana para extender la suspensión de vuelos entre Honolulu y Pago Pago por otros 30 días. Es la tercera solicitud de extensión del Gobierno de Samoa Americana mientras continuaba luchando por mantener a Samoa Americana como el único estado o territorio estadounidense sin pandemia de Coronavirus.
En su solicitud a la aerolínea, el Gobernador Lolo Matalasi Moliga ha citado la falta de kits de prueba del territorio para llevar a cabo pruebas de Coronavirus a la población, y mucho menos para los viajeros que arriban a territorio samoano, debido también a la falta de equipamiento en el hopital de la isla como así la falta de suficientes instalaciones de cuarentena.
Hawaiian Airlines normalmente opera dos vuelos por semana entre Honolulu y Pago Pago (2Frq/S) y agrega un tercero durante los meses de verano estival. El último vuelo de la aerolínea fue efectuado el 26 Marzo 2020.
Hawaii/American Samoa without flights
American Samoa continues without flights connecting to Hawaii
Hawaiian Airlines has accepted a request from the Government of American Samoa to extend the suspension of flights between Honolulu and Pago Pago for another 30 days. It is the third extension request by the Government of American Samoa while continuing to fight to keep American Samoa the only US state or territory without a Coronavirus pandemic.
In his request to the airline, Governor Lolo Matalasi Moliga has cited the lack of territory test kits to carry out tests of Coronavirus to the population, much less for travelers arriving in Samoan territory, also due to the lack of equipment in the island's hospital as well as the lack of sufficient quarantine facilities.
Hawaiian Airlines normally operates two flights per week between Honolulu and Pago Pago (2Frq/S) and adds a third during the summer summer months. The last flight of the airline was made on March 26, 2020.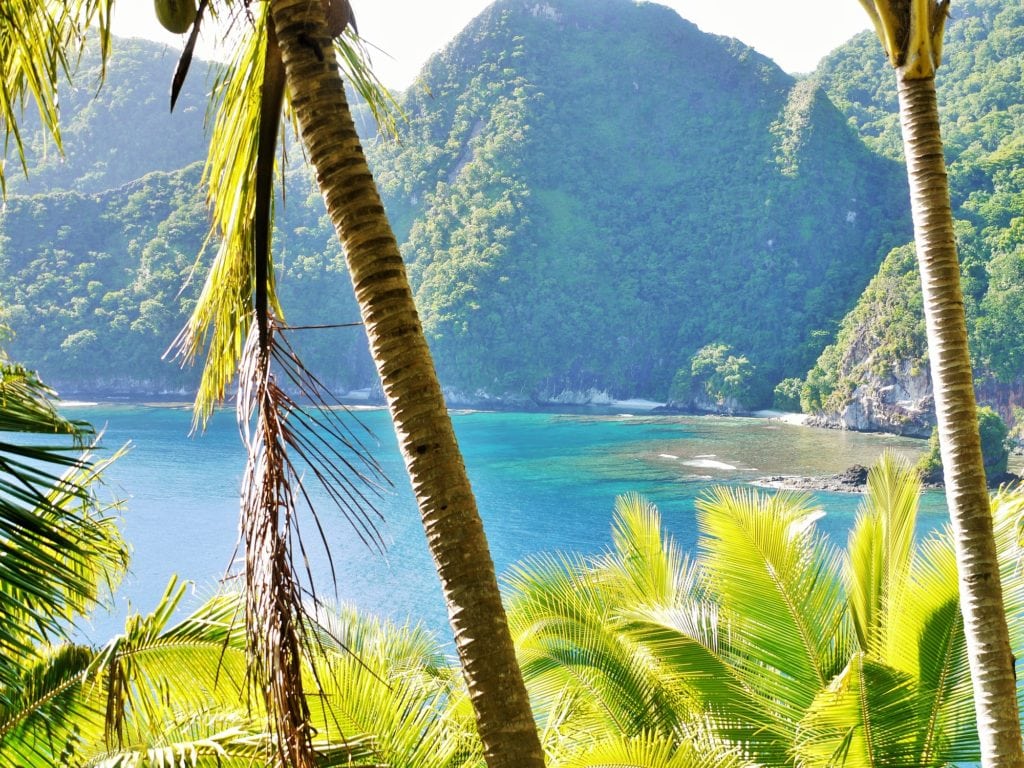 Hawaii/Amerika Samoa e leai lele
O loʻo faʻaauau pea Amerika Samoa i luga o vaalele e le fesoʻotaʻi ma Hawaii
Ua talia e le Hawaiian Airlines se talosaga mai le Malo o Amerika Samoa ina ia faʻalautele le faʻamutaina o faigamalaga i le va o Honolulu ma Pago Pago mo le isi 30 aso. O le talosaga lona tolu lea a le malo o Amerika Samoa ona o loʻo finau pea e taofia Amerika Samoa e na o le setete o Amerika poʻo le teritori e aunoa ma se faʻamaʻi coronavirus.
Na taʻua e le Kovana Lolo Matalasi Moliga, i lana talosaga i le kamupani vaalele, le leai o ni teritori e faia ni suega o le Coronavirus i le faitau aofai o tagata, ae maise lava mo tagata femalagaaʻi o loʻo taunuu i teritori a Samoa, ona o le leai foi. o mea i totonu o le falemai o le motu, faʻapea foi ma le le lava o le faʻaleleia o fale.
E masani ona faʻatinoina e Hawaiian Airlines ni malaga se lua ile vaiaso i le va o Honolulu ma Pago Pago (2Frq/S) ma faʻaopopoina le lona tolu i le vaitau o le tau mafanafana. Ole faigamalaga mulimuli a le kamupani vaʻalele na faia ia Mati 26, 2020.
Ξ A I R G W A Y S Ξ
PUBLISHER: Airgways.com
DBk: Airgways.com / Americansamoa.gov / Hawaiianairlines.com / Airgways.com / Onceinalifetimejourney.com
AW-POST: 202006011920AR
A\W A I R G W A Y S ®