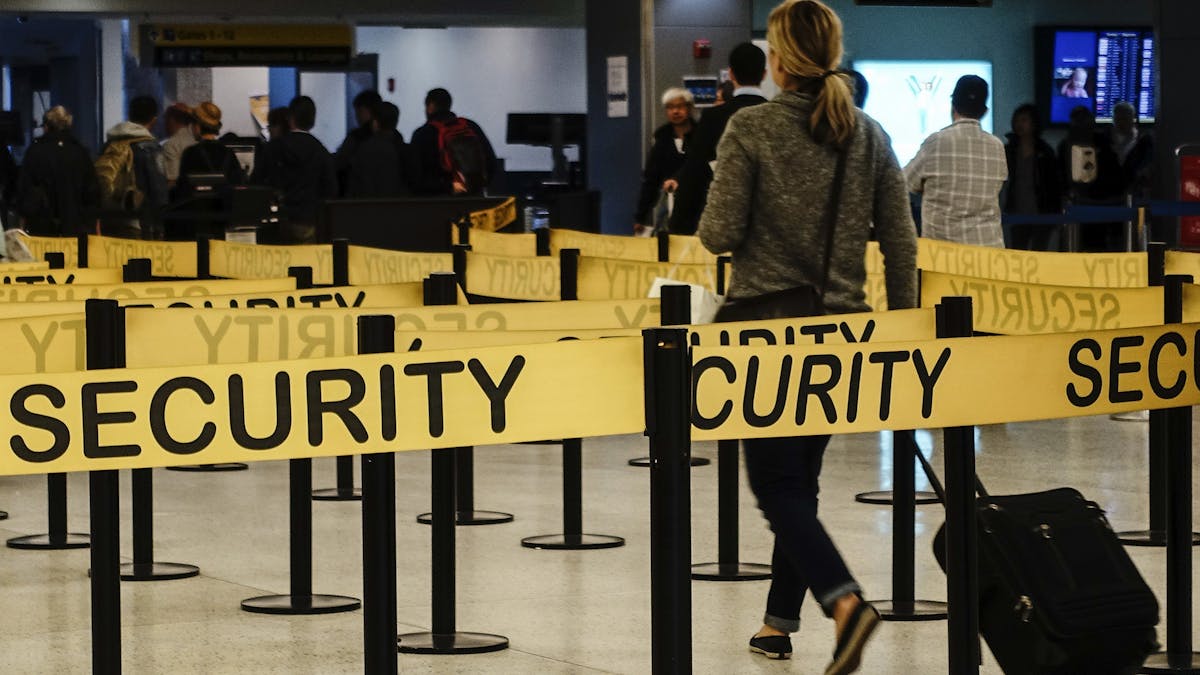 AW | 2020 06 13 14:03 | AIRPORTS / AVIATION SAFETY / GOVERNMENT
EASA emite lista aeropuerto con medidas sanitarias aprobadas
La Agencia de Seguridad Aérea de la Unión Europea (EASA) ha desarrollado una lista de aeropuertos mundiales que han tomado las medidas necesarias, incluida la desinfección mejorada de aeronaves para mitigar los riesgos de transmisión de la infección por la pandemia de Coronavirus (COVID-19). La lista ha sido desarrollada con el único propósito de garantizar una capa adicional de protección para los pasajeros y la tripulación y no pretende sugerir restricciones de viaje u otras medidas de salud pública (como la cuarentena) a nivel estatal.
La lista de aeropuertos europeos aprobados que se ha desarrollado en coordinación con los Estados miembros de EASA, se basa principalmente en la información de la OMS, el ECDC y otros institutos de salud pública acreditados, y se actualizará continuamente en consulta con estas organizaciones. Los datos de estas organizaciones se han recopilado y organizado de manera coherente. En general, la lista se ha establecido en base a los siguientes factores: cantidad de casos activos; cantidad de casos recuperados; la tendencia de casos activos por día y la tendencia de casos nuevos por día; número de pruebas por habitantes; muertes por habitantes y tendencia de muertes por día; casos en áreas urbanas versus rurales; número y tamaño de los aeropuertos que sirven a un área/población específica; índice de reproducción: más alto que uno debe considerarse en correlación con otros factores y debe verse como una indicación de exponencial.
Se detallan la nómina de los aeropuertos europeos fiscalizados por la EASA:
Estado / Regiones / Territorios Ultramar / Aeropuertos
Unión Europea
Bélgica
Todos los aeropuertos
Francia
Todos los aeropuertos en las siguientes regiones:
· Ile-de-France
Italia
Todos los aeropuertos en las siguientes regiones:
· Emilia Romagna
· Lombardia
· Piemonte
Países Bajos
Los siguientes aeropuertos:
· Aeropuerto de Amsterdam Schiphol
· Aeropuerto de Eindhoven
· Aeropuerto de Maastricht Aachen
· Aeropuerto de Rotterdam La Haya
Polonia
· Aeropuerto de Katowice (EPKT)
Portugal
Los siguientes aeropuertos:
· Aeropuerto Francisco Sá Carneiro
· Aeropuerto Lisboa Portela
España
Todos los aeropuertos en las siguientes regiones:
· Castilla y León
· Castilla-La Mancha
· Cataluña
· Madrid/Barajas
Suecia
Todos los aeropuertos en Región de Estocolmo
Reino Unido
Los siguientes aeropuertos:
· Birmingham
· Doncaster Sheffield
· East Midlands
· Gatwick
· Glasgow
· Heathrow
· Leeds Bradford
· Liverpool John Lennon
· Londres City
· Luton
· Manchester
· Newcastle International
· Stansted
Estados miembros de la UE incluyen en la nómina Suiza, Noruega, Islandia, Reino Unido y territorios
Estados del resto del mundo
Afganistán
Todos los aeropuertos
Argentina
Todos los aeropuertos de Provincia de Buenos Aires
Bahrein
Todos los aeropuertos
Bangladesh
Todos los aeropuertos
Bielorrusia
Todos los aeropuertos
Bolivia
Todos los aeropuertos
Brasil
Todos los aeropuertos en las siguientes regiones:
· Amazonas
· Bahía
· Ceará
· Espírito Santo
· Maranhão
· Paraíba
· Pernambuco
· Piauí
· Río de Janeiro
· Santa Catarina
· Sao Paulo
Canadá Todos los aeropuertos en las siguientes regiones:
· Ontario
· Quebec
Chile
Todos los aeropuertos
Colombia
Todos los aeropuertos de la región de Bogotá
República Dominicana
Todos los aeropuertos
Ecuador
Todos los aeropuertos
Egipto
Todos los aeropuertos
India
Todos los aeropuertos en las siguientes provincias:
· Gujarat
· Madhya Pradesh
· Maharashtra
· Rajastán
· Tamil Nadu
· Uttar Pradesh
Indonesia
Todos los aeropuertos
Iran
Todos los aeropuertos
Kuwait
Todos los aeropuertos
Mexico
Todos los aeropuertos en la región de la Ciudad de México
Pakistán
Todos los aeropuertos
Perú
Todos los aeropuertos
Katar
Todos los aeropuertos
Rusia
Todos los aeropuertos en las siguientes regiones:
· Krai de Krasnoyarsk
· Moscú
· Murmansk
· Nizhny Novgorod
· Óblast de Rostov
· Sankt Petersburgo
· Óblast de Sverdlovsk
· Óblast de Yaroslavl
Arabia Saudita
Todos los aeropuertos
Singapur
Todos los aeropuertos
Sudáfrica
Todos los aeropuertos de la región del Cabo Occidental
Turquía
Todos los aeropuertos
Ucrania
Todos los aeropuertos en las siguientes regiones:
· Chernivtsi
· Kyiv
Emiratos Árabes Unidos
Todos los aeropuertos
Estados Unidos de América
Todos los aeropuertos en los siguientes estados:
· Alabama
· Arizona
· California
· Colorado
· Connecticut
· Florida
· Georgia
· Illinois
· Indiana
· Luisiana
· Maryland
· Massachusetts
· Michigan
· Nebraska
· Nueva Jersey
· Nueva York
· Carolina del Norte
· Ohio
· Pensilvania
· Rhode Isla
· Texas
· Virginia
· Washington
EASA lists health airports
EASA issues airport list with sanitary measures approved
The European Union Aviation Safety Agency (EASA) has developed a list of world airports that have taken the necessary measures, including improved aircraft disinfection to mitigate the risks of transmission of the Coronavirus pandemic infection (COVID-19). The list has been developed for the sole purpose of ensuring an additional layer of protection for passengers and crew and is not intended to suggest travel restrictions or other public health measures (such as quarantine) at the state level.
The list of approved European airports, which has been developed in coordination with EASA Member States, is based primarily on information from WHO, ECDC and other accredited public health institutes, and will be continually updated in consultation with these organizations. Data from these organizations has been consistently collected and organized. In general, the list has been established based on the following factors: number of active cases; number of cases recovered; the trend of active cases per day and the trend of new cases per day; number of tests per inhabitants; deaths by inhabitants and trend of deaths per day; cases in urban versus rural areas; number and size of airports serving a specific area/population; Reproduction index: higher than one should be considered in correlation with other factors and should be seen as an indication of exponential.
The payroll of the European airports audited by EASA are detailed:
State / Regions / Overseas Territories / Airports
European Union
Belgium
All airports
France
All airports in the following regions:
· Ile-de-France
Italy
All airports in the following regions:
· Emilia Romagna
· Lombardy
· Piemonte
Netherlands
The following airports:
· Amsterdam Schiphol Airport
· Eindhoven Airport
· Maastricht Aachen Airport
· Rotterdam The Hague Airport
Poland
· Katowice Airport (EPKT)
Portugal
The following airports:
· Francisco Sá Carneiro Airport
· Lisbon Portela Airport
Spain
All airports in the following regions:
· Castilla y León
· Castilla la Mancha
· Catalonia
· Madrid/Barajas
Sweden
List of all airports in Stockholm Region
United Kingdom
The following airports:
· Birmingham
· Doncaster Sheffield
· East Midlands
· Gatwick
· Glasgow
· Heathrow
· Leeds Bradford
· Liverpool John Lennon
· London City
· Luton
· Manchester
· Newcastle International
· Stansted
EU member states include Switzerland, Norway, Iceland, United Kingdom and territories on the payroll
States of the rest of the world
Afghanistan
All airports
Argentina
All Buenos Aires Province airports
Bahrain
All airports
Bangladesh
All airports
Belarus
All airports
Bolivia
All airports
Brazil
All airports in the following regions:
· Amazonas
· Bahía
· Ceará
· Espirito Santo
· Maranhão
· Paraíba
· Pernambuco
· Piauí
· Rio de Janeiro
· St. Catarina
· Sao Paulo
Canada All airports in the following regions:
· Ontario
· Quebec
Chile
All airports
Colombia
All airports in the Bogotá region
Dominican Republic
All airports
Ecuador
All airports
Egypt
All airports
India
All airports in the following provinces:
· Gujarat
· Madhya Pradesh
· Maharashtra
· Rajasthan
· Tamil Nadu
· Uttar Pradesh
Indonesia
All airports
Iran
All airports
Kuwait
All airports
Mexico
All airports in the Mexico City region
Pakistan
All airports
Peru
All airports
Qatar
All airports
Russia
All airports in the following regions:
· Krasnoyarsk Krai
· Moscow
· Murmansk
· Nizhny Novgorod
· Rostov Oblast
· Sankt Petersburg
· Sverdlovsk Oblast
· Yaroslavl Oblast
Saudi Arabia
All airports
Singapore
All airports
South Africa
All airports in the Western Cape region
Turkey
All airports
Ukraine
All airports in the following regions:
· Chernivtsi
· Kyiv
United Arab Emirates
All airports
United States of America
All airports in the following states:
· Alabama
· Arizona
· California
· Colorado
· Connecticut
· Florida
· Georgia
· Illinois
· Indiana
· Louisiana
· Maryland
· Massachusetts
· Michigan
· Nebraska
· New Jersey
· New York
· North Carolina
· Ohio
· Pennsylvania
· Rhode Island
· Texas
· Virginia
· Washington
Ξ A I R G W A Y S Ξ
PUBLISHER: Airgways.com
DBk: Schengenvisainfo.com / Airgways.com / Airport-world.com / Reuters.com
AW-POST: 202006131403AR
A\W A I R G W A Y S ®