AW | 2020 06 28 19:00 | INDUSTRY / AIRLINES
China Express Airlines recibe su primer avión A320NEO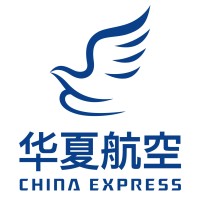 China Express Airlines, una aerolínea regional privada de laq República Popular de China, ha aceptado recientemente la entrega de su primer avión Airbus A320NEO desde el Centro de entrega de Airbus Tianjin, China.
Airbus Group ha adoptado una solución de entrega flexible para la aeronave durante el período de la pandemia para ayudar a respaldar el buen funcionamiento de la aerolínea china, dijo Airbus China. El avión A320NEO recién entregado fue ensamblado en Toulouse, Francia. En conformidad con los avisos internacionales y nacionales de salud y viajes, el avión fue transportado al Municipio de Tianjin, en el norte de China, para el proceso de aceptación y entrega del cliente.
China Express Airlines, que es una aerolínea regional nacional con sede en el Municipio de Chongqing, suroeste de China, actualmente opera una flota de 50 aviones. El avión A320NEO adopta un diseño de cabina de dos clases con cuatro asientos de clase ejecutiva y 168 de clase económica. La aerolínea pondrá en funcionamiento la aeronave en rutas nacionales e internacionales.
China Express 1st Airbus A320NEO
China Express Airlines receives its first A320NEO aircraft
China Express Airlines, a private regional airline in the People's Republic of China, has recently accepted delivery of its first Airbus A320NEO aircraft from the Airbus Tianjin Delivery Center, China.
Airbus Group has adopted a flexible delivery solution for the aircraft during the pandemic period to help support the smooth running of the Chinese airline, Airbus China said. The newly delivered A320NEO aircraft was assembled in Toulouse, France. In accordance with international and national health and travel notices, the plane was transported to Tianjin Municipality, North China, for the client's acceptance and delivery process.
China Express Airlines, which is a national regional airline based in Chongqing Municipality, southwest China, currently operates a fleet of 50 aircraft. The A320NEO aircraft adopts a two-class cabin design with four business-class seats and 168 economy-class seats. The airline will operate the aircraft on national and international routes.
中國運通第一空中客車A320NEO
中國快運航空接收首架A320NEO飛機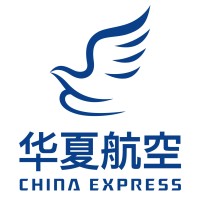 中華民航是中國的一家私人支線航空公司,最近接受了中國空客天津交付中心交付的首架空中客車A320NEO飛機的服務。
空客集團表示,在大流行期間,空中客車集團已為飛機採用了靈活的交付解決方案,以幫助支持中國航空公司的平穩運營。新交付的A320NEO飛機在法國圖盧茲組裝。根據國際和國家健康與旅行通知,飛機被運送到中國北方的天津市,以供客戶驗收和交付。
中國快運航空公司是中國西南重慶市的全國性區域航空公司,目前擁有50架飛機的機隊。 A320NEO飛機採用兩艙設計,帶有四個商務艙座位和168個經濟艙座位。航空公司將在國內和國際航線上運營飛機。
Ξ A I R G W A Y S Ξ
PUBLISHER: Airgways.com
DBk: Airbus.com / Airgways.com
AW-POST: 202006281900AR
A\W A I R G W A Y S ®