AW | 2020 07 02 12:40 | AIRLINES
Thai Airways nombra nuevo CEO para liderar cambios
Thai Airways International ha nombrado a Chansin Treenuchagron, ex Presidente del conglomerado estatal de petróleo y gas PTT Plc de Tailandia, como Presidente interino. Thai Airways ha informado el Miércoles 1 Julio 2020 a la Bolsa de Valores de Tailandia sobre el nombramiento del nuevo CEO, que fue aprobado por una reunión especial de la junta.
El ex-Presidente de PTT Plc se unió al directorio de Thai Airways el mes pasado. Reemplaza a Chakkrit Parapuntakul, quien renunció como Presidente interino pero continuará como Vicepresidente de la aerolínea tailandesa. El cambio de nivel superior se produce después de que la aerolínea solicitó la rehabilitación de la deuda ante el Tribunal Central de Quiebras, que está programado para decidir si admite el caso el 18 Agosto 2020.
New CEO leads Thai Airways
Thai Airways appoints new CEO to lead change
Thai Airways International has appointed Chansin Treenuchagron, former President of Thailand's state oil and gas conglomerate PTT Plc, as Acting President. Thai Airways informed the Thai Stock Exchange on Wednesday, July 1, 2020 of the appointment of the new CEO, which was approved by a special board meeting.
The ex-President of PTT Plc joined the Thai Airways board last month. He replaces Chakkrit Parapuntakul, who has stepped down as Acting President but will continue as Vice President of the Thai airline. The top-level change comes after the airline filed for debt rehabilitation with the Central Bankruptcy Court, which is scheduled to decide whether to admit the case on August 18, 2020.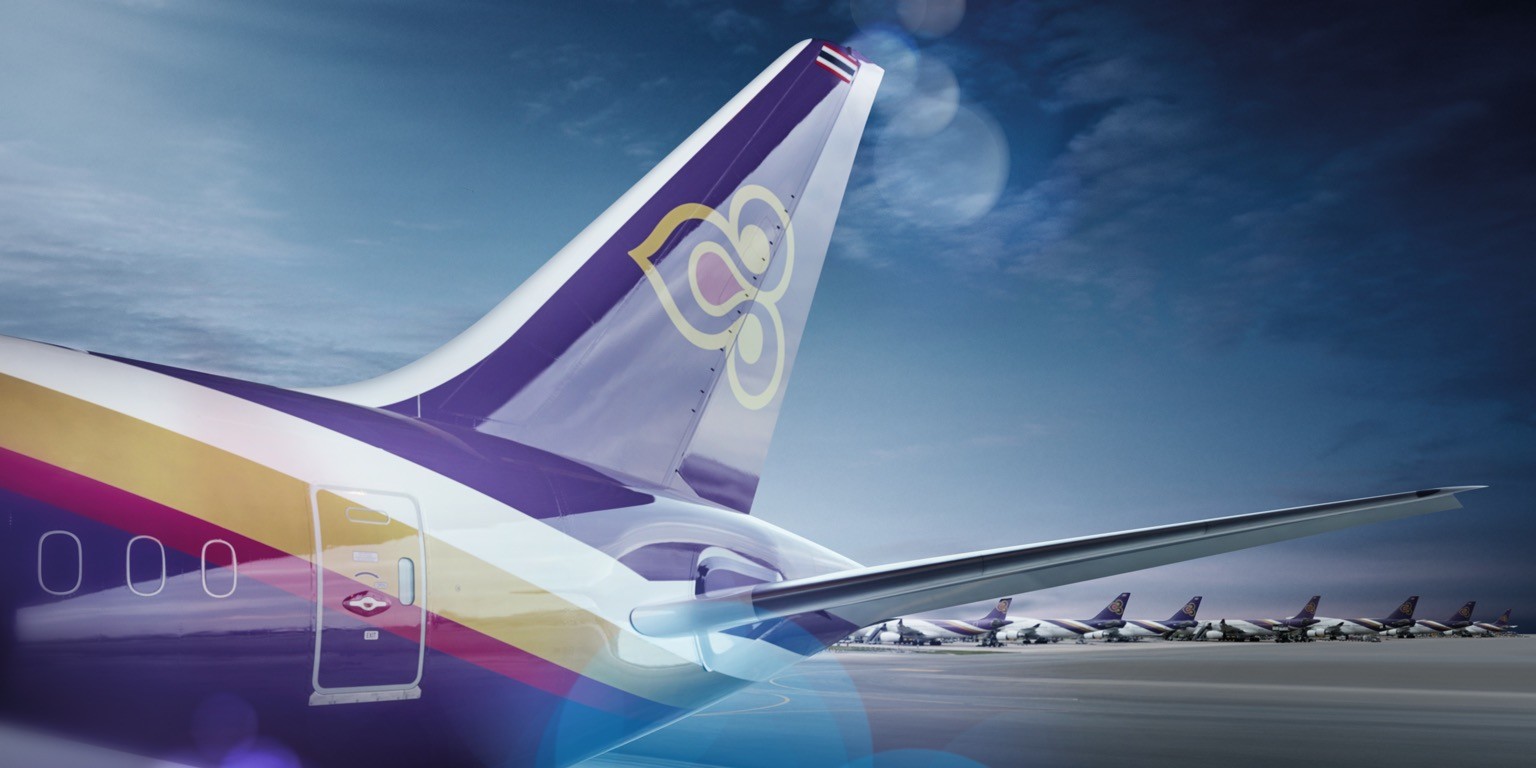 CEO คนใหม่เป็นผู้นำการบินไทย
การบินไทยแต่งตั้งผู้บริหารคนใหม่เป็นผู้นำการเปลี่ยนแปลง
บริษัท การบินไทย จำกัด (มหาชน) ได้แต่งตั้งนายชาญศิลป์ตรีนุชกรรองอดีตประธาน บริษัท น้ำมันและก๊าซในประเทศไทยเป็นประธานรักษาการแทน การบินไทยแจ้งตลาดหลักทรัพย์แห่งประเทศไทยเมื่อวันพุธที่ 1 กรกฎาคม 2563 ถึงการแต่งตั้งซีอีโอคนใหม่ซึ่งได้รับอนุมัติจากที่ประชุมคณะกรรมการพิเศษ
อดีตประธาน บริษัท ปตท. จำกัด (มหาชน) เข้าร่วมคณะกรรมการการบินไทยเมื่อเดือนที่แล้ว เขาเข้ามาแทนที่จักรกฤษณ์พาราพันธกุลซึ่งได้ก้าวลงมาดำรงตำแหน่งรักษาการแทน แต่จะดำรงตำแหน่งรองประธานสายการบินไทยต่อไป การเปลี่ยนแปลงในระดับสูงสุดเกิดขึ้นหลังจากที่สายการบินได้ยื่นขอฟื้นฟูกิจการกับศาลล้มละลายกลางซึ่งมีกำหนดจะตัดสินว่าจะรับคดีในวันที่ 18 สิงหาคม 2563 หรือไม่
Ξ A I R G W A Y S Ξ
PUBLISHER: Airgways.com
DBk: Bangkokpost.com / Nikkei.com / Airgways.com
AW-POST: 202007021240AR
A\W A I R G W A Y S ®