AW | 2020 07 18 20:50 | AIRLINES
La compañía alemana Lufthansa impulsa aerolínea Ocean
Lufthansa German Airlines está planificando una nueva plataforma de servicios aéreos del ocio a sus operaciones denominada Ocean, que se encuentra tramitada ante las agencias correspondientes de aeronavegación alemanaspara su solicitud de Certificado de Operador Aéreo (AOC). Su objetivo es iniciar operaciones hacia el 2022 destinada a las operaciones de amplio radio de acción. El objetivo de la nueva plataforma de servicios está enfocada al segmento de destinos turísticos de larga distancia, simplificando las operaciones de la compañía matriz Eurowings en ese nicho de mercado pero ajustando el modelo de servicios al de la suiza Edelweiss Air, también del grupo alemán. La Lufthansa Group está procesando las tramitaciones del certificado AOC para la nueva línea aérea del grupo.
Perspectivas Ocean
Ocean tendrá inicialmente once aeronaves destinadas en Alemania, pero hasta la fecha, no se han reportado el modelo de aviones que empleará la naciente aerolínea, pero se ha comuniado que las unidades operativas estarán situadas en diferentes lugares para atender la demanda desde las principales ciudades germanas: Dusseldorf, Frankfurt y Munich hacia destinos en algunas rutas que han sido operadas anteriormente por Eurowings, pero particularmente enfocadas en el mediano plazo a operaciones transoceánicas como por ejemplo a Orlando, Phoenix, Las Vegas, Anchorage.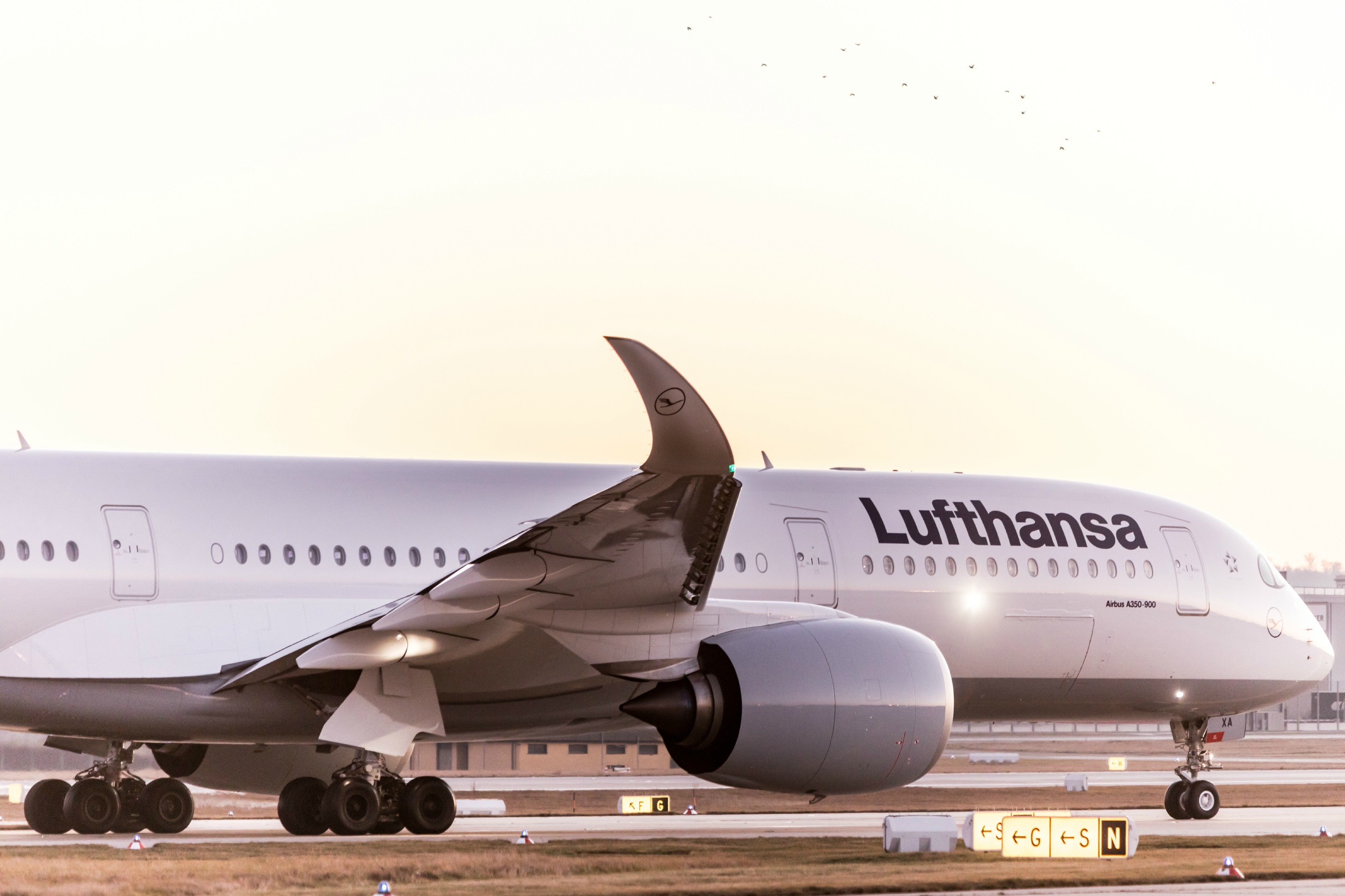 Lufthansa would launch startup Ocean
German company Lufthansa powers Ocean airline
Lufthansa German Airlines is planning a new platform for leisure air services to its operations called Ocean, which is being processed by the corresponding German air navigation agencies for its application for an Air Operator Certificate (AOC). Its objective is to start operations towards 2022 destined for operations with a wide radius of action. The objective of the new service platform is focused on the segment of long-distance tourist destinations, simplifying the operations of the parent company Eurowings in that market niche but adjusting the service model to that of the Swiss Edelweiss Air, also of the German group. The Lufthansa Group is processing the AOC certificate procedures for the group's new airline.
Ocean perspective
Ocean will initially have eleven aircraft destined for Germany, but to date, the model of aircraft to be used by the nascent airline has not been reported, but it has been reported that the operating units will be located in different places to meet demand from the main German cities: Dusseldorf, Frankfurt and Munich to destinations on some routes that have been previously operated by Eurowings, but particularly focused in the medium term on transoceanic operations such as Orlando, Phoenix, Las Vegas, Anchorage.
Lufthansa würde Ocean starten
Lufthansa treibt die Fluggesellschaft Ocean an
Lufthansa German Airlines plant eine neue Plattform für Freizeitflugdienste mit dem namen Ocean, die von den entsprechenden deutschen Flugsicherungsagenturen für die Beantragung eines Air Operator Certificate (AOC) bearbeitet wird. Ziel ist es, den Betrieb bis 2022 aufzunehmen, der für Operationen mit einem weiten Aktionsradius bestimmt ist. Das Ziel der neuen Serviceplattform konzentriert sich auf das Segment der Fernreiseziele, vereinfacht die Geschäftstätigkeit der Muttergesellschaft Eurowings in dieser Marktnische, passt das Servicemodell jedoch an das der Schweizer Edelweiss Air, ebenfalls der deutschen Gruppe, an. Die Lufthansa Group verarbeitet die AOC-Zertifizierungsverfahren für die neue Fluggesellschaft der Gruppe.
Ozeanausblick
Ocean wird zunächst elf Flugzeuge für Deutschland haben, aber bisher wurde das Flugzeugmodell der aufstrebenden Fluggesellschaft nicht gemeldet, aber es wurde berichtet, dass sich die operativen Einheiten an verschiedenen Orten befinden werden, um die Nachfrage aus den wichtigsten deutschen Städten zu befriedigen: Düsseldorf, Frankfurt und München zu Zielen auf einigen Strecken, die zuvor von Eurowings betrieben wurden, sich aber mittelfristig besonders auf transozeanische Operationen wie Orlando, Phoenix, Las Vegas, Anchorage konzentrierten.
Ξ A I R G W A Y S Ξ
PUBLISHER: Airgways.com
DBk: Lufthansa.com / Airgways.com / Gettyimages.com
AW-POST: 202007182050AR
A\W A I R G W A Y S ®