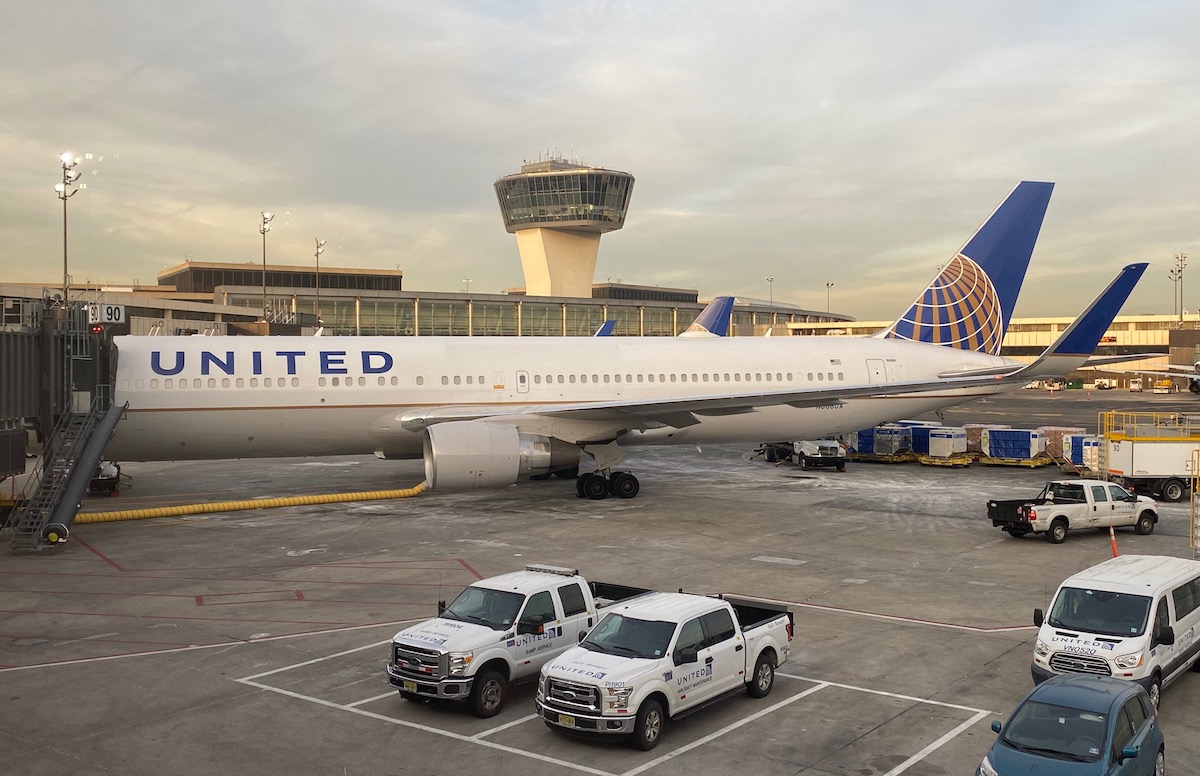 AW | 2020 07 22 10:55 | AIRLINES / AIR TRAFFIC
Aéreas apelan pruebas sanidad para restaurar vuelos transatlánticos
Cuatro aerolíneas líderes han instado a los gobiernos de Estados Unidos y de la Comunidad Europea a introducir un Programa de Prueba de Coronavirus para pasajeros que permita la restauración rápida de los viajes aéreos transatlánticos. United Airlines, American Airlines, British Airways y Lufthansa German Airlines, que transportaron a casi 650 millones de pasajeros entre ellos en 2019, han escrito a los gobiernos a ambos lados del Atlántico, instándolos a encontrar Una forma de reabrir los servicios de pasajeros. La carta, firmada por los CEO de las cuatro compañías, fue enviada el martes al vicepresidente de los Estados Unidos, Mike Pence, a la Comisaria Europea de Asuntos Interiores, Ylva Johansson, a todos los estados miembros de la UE y al Reino Unido. La carta expresa: "La importancia incuestionable de los viajes transatlánticos a la economía global. Un programa de prueba coordinado era clave para proporcionar confianza para permitir que los servicios se reanuden sin requisitos de cuarentena u otras restricciones de entrada. Las pruebas de Covid-19 se están volviendo cada vez más comunes en todo el mundo como una herramienta para evitar estas otras medidas más intrusivas. Nadie se beneficiará de un cierre prolongado de este corredor tan indispensable para la aviación global".
La Unión Europea (UE) ha prohibido a los viajeros de los Estados Unidos ingresar al bloque porque la tasa actual de infección por Coronavirus del país no cumple con los criterios de seguridad de la UE. El Reino Unido e Irlanda requieren que los viajeros estadounidenses entren en cuarentena. Las aerolíneas esperan que al presionar por un régimen de pruebas más fuerte, puedan encontrar una manera de restaurar un corredor de viajes importante incluso cuando los casos de Covid-19 aumentan en partes de los Estados Unidos.
La industria de la aviación se enfrenta a la peor crisis de su historia. La Asociación Internacional de Transporte Aéreo (IATA) estima que la industria de las aerolíneas globales perderá US$ 84 mil millones en 2020 y US$ 15 mil millones adicionales en 2021, empequeñeciendo el daño causado por la crisis financiera mundial. El IAG Group, American Airlines y United Airlines, ya advirtieron que podrían generarse hasta 73.000 empleos como resultado de la pandemia, mientras que Lufthansa dijo que 10.000 empleos estaban en riesgo antes de recibir un rescate gubernamental de US$ 10 mil millones. British Airways está luchando por su supervivencia, dijo el mes pasado el CEO de IAG, Willie Walsh. United Airlines ha registrado una pérdida de US$ 1.6 mil millones para el último trimestre.
El Aeropuerto londinense de Heathrow, que manejó 18.8 millones de pasajeros que viajaban hacia o desde América del Norte en 2019, ha pedido al Gobierno del Reino Unido que tome la iniciativa en el desarrollo de un estándar internacional de pruebas. Está probando pruebas de hisopos para pasajeros. Varias aerolíneas y aeropuertos también están probando regímenes de prueba. El CEO de Heathrow, John Holland-Kaye, dijo la semana pasada que un estándar internacional común para las pruebas es muy lógico y que las pruebas a la llegada como una alternativa a la cuarentena es algo que hará que el mercado vuelva a moverse.
IATA ha recomendado realizar pruebas antes de llegar al aeropuerto de salida para limitar las multitudes y la posible infección mientras viaja. "Los líderes de las aerolíneas consideran que las pruebas de Covid-19 son una de las pocas opciones estratégicas que tienen la capacidad de reducir el daño adicional al sector de viajes aéreos global que ya sufre. Idealmente, las pruebas se completarían de manera rápida y confiable antes de la salida. El objetivo es que una aerolínea pueda declarar un vuelo como 'estéril' o 'libre de Covid'", dijo Alex Macheras, un Analista de Aviación independiente.
Airlines urge transatlantic flights
Airlines appeal for health tests to restore transatlantic flights
Four leading airlines have urged the governments of the United States and the European Community to introduce a Coronavirus Test Program for passengers that allows for the rapid restoration of transatlantic air travel. United Airlines, American Airlines, British Airways and Lufthansa German Airlines, which carried nearly 650 million passengers between them in 2019, have written to governments on both sides of the Atlantic, urging them to find a way to reopen passenger services. The letter, signed by the CEOs of the four companies, was sent on Tuesday to the Vice President of the United States, Mike Pence, to the European Commissioner for Home Affairs, Ylva Johansson, to all EU member states and to the United Kingdom. The letter states: "The unquestionable importance of transatlantic travel to the global economy. A coordinated testing program was key to providing confidence to allow services to resume without quarantine requirements or other entry restrictions. Covid-19 testing they are becoming increasingly common worldwide as a tool to avoid these other more intrusive measures. No one will benefit from a prolonged closure of this corridor so indispensable to global aviation".
The European Union (EU) has banned travelers from the United States from entering the block because the country's current rate of infection with Coronavirus does not meet the EU's security criteria. The United Kingdom and Ireland require that American travelers be quarantined. The airlines hope that by pressing for a stronger testing regime, they can find a way to restore a major travel corridor even as Covid-19 cases increase in parts of the United States.
The aviation industry is facing the worst crisis in its history. The International Air Transport Association (IATA) estimates that the global airline industry will lose US$ 84 billion in 2020 and an additional US$ 15 billion in 2021, dwarfing the damage caused by the global financial crisis. The IAG Group, American Airlines and United Airlines have already warned that up to 73,000 jobs could be created as a result of the pandemic, while Lufthansa said 10,000 jobs were at risk before receiving a US$ 10 billion government bailout. British Airways is fighting for its survival, IAG CEO Willie Walsh said last month. United Airlines has recorded a loss of US$ 1.6 billion for the last quarter.
London Heathrow Airport, which handled 18.8 million passengers traveling to or from North America in 2019, has asked the UK Government to take the lead in developing an international testing standard. You are testing passenger swab tests. Several airlines and airports are also testing trial regimes. Heathrow CEO John Holland-Kaye said last week that a common international standard for testing is very logical and that on-arrival testing as an alternative to quarantine is something that will get the market moving again.
IATA has recommended testing before arriving at the departure airport to limit crowds and possible infection while traveling. "Airline leaders consider the Covid-19 tests to be one of the few strategic options that have the ability to reduce further damage to the already suffering global air travel sector. Ideally, the tests would be completed quickly and reliable before departure. The goal is for an airline to be able to declare a flight 'sterile' or 'Covid free'", said Alex Macheras, an independent Aviation Analyst.
Ξ A I R G W A Y S Ξ
PUBLISHER: Airgways.com
DBk: Cnn.com / Airgways.com
AW-POST: 202007221055AR
A\W A I R G W A Y S ®