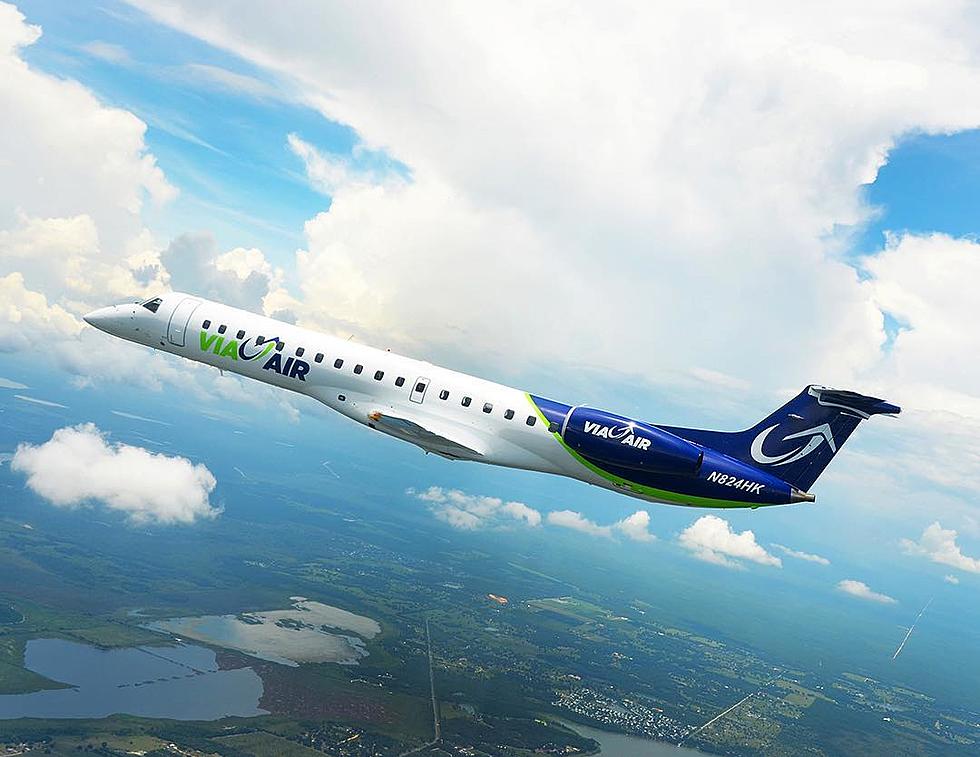 AW | 2020 07 26 14:40 | AIRLINES / GOVERNMENT
Wexford Capital adquiere bancarrota de Via Airlines

Wexford Capital LLC, una firma de inversión con sede en el Estado de Florida, Estados Unidos, ha anunciado junto con socios de la firma, la aprobación del Tribunal de Quiebras de los Estados Unidos para reorganizar y adquirir Via Airlines, una aerolínea regional con sede en Maitland, Florida. La aprobación del tribunal permitirá a Via Airlines relanzar las operaciones de vuelo cuando lo apruebe el Departamento de Transporte de los Estados Unidos (DOT) y la Administración Federal de Aviación (FAA) lo vuelva a certificar. "Estamos entusiasmados de reingresar al espacio de la aerolínea regional. Aprovechando nuestras décadas de experiencia invirtiendo en la industria de las aerolíneas, estamos entusiasmados con la oportunidad de crear la próxima aerolínea regional mejor en su clase", dijo en un comunicado Arthur Amron, socio de Wexford Capital.
La aerolínea planea proporcionar servicios aéreos regionales a destinos estratégicos que han sido duramente afectados por la nueva pandemia de coronavirus. Wayne Heller, ex Director de Operaciones de Republic Airways, actuará como Director Ejecutivo de la aerolínea. "Estamos evaluando los mercados iniciales de lanzamiento y las asociaciones estratégicas, incluidos, entre otros, los mercados del sudeste, medio oeste y Alaska. Aunque la pandemia ha diezmado y desafiado a la industria de las aerolíneas hoy en día, creemos que un proveedor regional de servicios aéreos de calidad seguirá siendo muy deseado y vital para el transporte de personas y mercancías en todo Estados Unidos en el futuro previsible, y tenemos la intención de ser parte de esa solución", dijo Wayne Heller.
Historia de Via Airlines
Via Airlines fue fundada en 1997 como una aerolínea regional que brindaba servicios aéreos chárters, para luego iniciar en Diciembre de 2014 como línea aérea regular. La aerolínea regional empleó a aproximadamente 150 personas y operó una flota de ocho aviones, incluidos los aviones Embraer ERJ-145 de 50 asientos, Embraer ERJ-120 de 30 asientos y un Cessna Citation XL. La aerolínea operaba 19 rutas desde sus dos centros, el Aeropuerto Internacional Orlando Sanford y el Aeropuerto Internacional Austin-Bergstrom.
Via Airlines anunció que se declaró en bancarrota del Capítulo 11 y cesó todas las operaciones el 8 Octubre 2019, debido a la escasez de pilotos y problemas financieros. Antes de la bancarrota, Ashley Air, LLC, con sede en Atlanta, acordó adquirir la aerolínea, pero no pudo cumplir con sus compromisos financieros, como inyectar capital a la aerolínea alegada. Según la declaración de quiebra, Ashley Air tampoco pagó los salarios de los empleados y no reembolsó a los pasajeros por los vuelos cancelados.
La aerolínea se vio obligada a reducir los vuelos de algunas de sus rutas y retrasar el lanzamiento de algunas rutas debido a la falta de pilotos calificados, lo que afectó particularmente a las aerolíneas regionales. La suspensión de las operaciones de vuelo de la aerolínea desde y hacia Birmingham, Alabama, fue un buen ejemplo del problema de escasez de pilotos. Aunque la aerolínea anunció previamente que había seleccionado Birmingham como ciudad de enfoque, tuvo que suspender todos los vuelos desde y hacia Birmingham.
"Lamentablemente, al considerar los desafíos continuos de la aerolínea para reclutar, capacitar y retener un nivel adecuado de tripulaciones calificadas, la Junta Directiva de Via Airlines ha tomado la difícil decisión de suspender todos los vuelos hacia/desde el Aeropuerto Internacional Birmingham-Shuttlesworth con efecto inmediato", expresó Don Bowman, Vicepresidente de Desarrollo y Distribución de Negocios de Via Airlines en Mayo 2019.
Wexford Capital también fundó e impulsó la transformación de Republic Airways en una aerolínea regional con más de 200 jets regionales modernos y la nueva aerolínea contará con el apoyo de un equipo directivo altamente experimentado.
Perspectivas Via Airlines
Via Airlines regresa a los vuelos comerciales programados con un nuevo nombre y un nuevo equipo ejecutivo, y posiblemente sin problemas de escasez de pilotos, en medio de la nueva pandemia de Coronavirus que obligó a las compañías aéreas a despedir a los pilotos.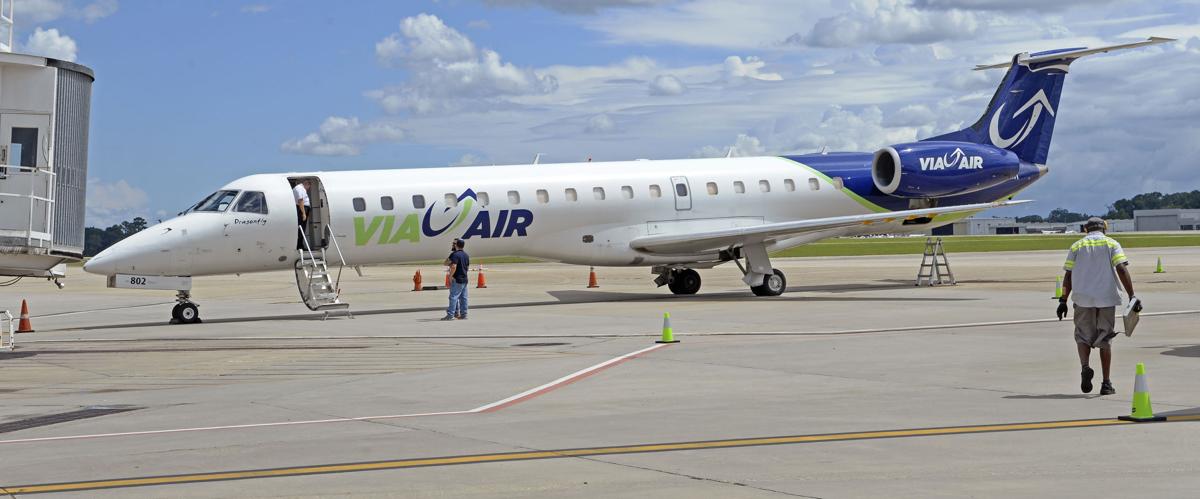 Wexford Capital acquires Via Airlines
Wexford Capital Acquires Bankruptcy of Via Airlines

Wexford Capital LLC, an investment firm based in the State of Florida, United States, has announced, together with partners in the firm, the approval of the United States Bankruptcy Court to reorganize and acquire Via Airlines, a regional airline based in Maitland, Florida. Court approval will allow Via Airlines to relaunch flight operations when approved by the United States Department of Transportation (DOT) and re-certified by the Federal Aviation Administration (FAA). "We are excited to re-enter the regional airline space. Building on our decades of experience investing in the airline industry, we are excited about the opportunity to create the next best-in-class regional airline", Arthur Amron, a partner at Wexford Capital, said in a statement.
The airline plans to provide regional air services to strategic destinations that have been hit hard by the new coronavirus pandemic. Wayne Heller, former COO of Republic Airways, will serve as the CEO of the airline. "We are evaluating initial launch markets and strategic partnerships, including, but not limited to, the Southeast, Midwest, and Alaska markets. Although the pandemic has decimated and challenged the airline industry today, we believe that a regional provider Quality air services will continue to be highly desired and vital for the transportation of people and goods across the United States for the foreseeable future, and we intend to be part of that solution", said Wayne Heller.
Via Airlines history
Via Airlines was founded in 1997 as a regional airline that provided charter air services, and then began in December 2014 as a regular airline. The regional airline employed approximately 150 people and operated a fleet of eight aircraft, including the 50-seat Embraer ERJ-145, 30-seat Embraer ERJ-120, and one Cessna Citation XL. The airline operated 19 routes from its two hubs, Orlando Sanford International Airport and Austin-Bergstrom International Airport.
Via Airlines announced that it filed for Chapter 11 bankruptcy and ceased all operations on October 8, 2019, due to pilot shortages and financial problems. Before bankruptcy, Atlanta-based Ashley Air, LLC agreed to acquire the airline, but was unable to meet its financial commitments, such as injecting capital into the alleged airline. According to the bankruptcy filing, Ashley Air also failed to pay employee wages and did not reimburse passengers for the canceled flights.
The airline was forced to reduce flights on some of its routes and delay the launch of some routes due to a lack of qualified pilots, which particularly affected regional airlines. The suspension of the airline's flight operations to and from Birmingham, Alabama was a good example of the pilot shortage problem. Although the airline previously announced that it had selected Birmingham as its focus city, it had to suspend all flights to and from Birmingham.
"Unfortunately, in considering the airline's continuing challenges in recruiting, training and retaining an adequate level of qualified crews, the Board of Directors of Via Airlines has made the difficult decision to suspend all flights to/from Birmingham-Shuttlesworth International Airport with immediate effect", said Don Bowman, Vice President of Business Development and Distribution for Via Airlines in May 2019.
Wexford Capital also founded and fueled the transformation of Republic Airways into a regional airline with more than 200 modern regional jets, and the new airline will be supported by a highly experienced management team.
Perspectives Via Airlines
Via Airlines returns to scheduled commercial flights with a new name and new executive team, and possibly without pilot shortage issues, amid the new Coronavirus pandemic that forced airlines to fire pilots.
Ξ A I R G W A Y S Ξ
PUBLISHER: Airgways.com
DBk: Uscourts.gov / Wexford.com / Airgways.com
AW-POST: 202007261440AR
A\W A I R G W A Y S ®