AW | 2020 08 23 09:00 | AIRLINES / GOVERNMENT
Virgin conversaciones acreedores antes de votación decisiva rescate
La aerolínea Virgin Atlantic Airways ha advirtido que podría quedarse sin liquidez si no se aprueba el paquete de rescate decisivo. La reunión clave entre los acreedores y los directivos de la aerolínea permitirá negociar con los proveedores que acepten una reducción del 20 por ciento en la deuda que Virgin Atlantic adeuda y que reciban el resto en pagos financiados.
Virgin Atlantic ha entrado en conversaciones finales con sus acreedores antes de una dura votación en el Tribunal Superior la próxima semana sobre el paquete de rescate de ₤ 1.200 millones de Libras Esterlinas (US$ 1.310 millones) que ha obtenido para que siga volando.
La aerolínea advirtió que podría quedarse sin liquidez y entrar en administración si los acreedores no firman el acuerdo con los accionistas e inversores privados en Julio 2020. El apoyo en la votación, que está programada para el Martes 25/08 en el Tribunal Superior de Londres, sería la pieza final del rompecabezas del complejo paquete de rescate de la aerolínea. Aproximadamente 170 de los principales proveedores de Virgin Atlantic, que van desde arrendadores de aeronaves hasta agencias de compra de medios, deberían aceptar una reducción del 20 por ciento en el dinero que la aerolínea les debe y recibir el resto en pagos escalonados.
Shai Weiss, Director Ejecutivo ha expresado en Julio 2020 que confiaba en que el acuerdo con los acreedores se llevaría a cabo, ya que solo se lanzó una vez finalizadas las negociaciones. La aerolínea sigue confiando en que podrá obtener el apoyo de los acreedores. Los abogados de Virgin Atlantic dijeron al Tribunal Superior a principios de Agosto 2020 que enfrentaría una situación crítica de flujo de caja en Septiembre si no se liberaban los fondos de rescate y que se quedaría sin dinero por completo en la última semana del mes. La aerolínea es una de las primeras compañías del Reino Unido en utilizar un nuevo tipo de procedimiento de insolvencia que permite al juez forzar el plan independientemente de la votación si lo considera en el mejor interés de la mayoría de los acreedores.
El nuevo esquema "mitiga la posibilidad de que un plan que de otro modo sería viable fracasara debido a una clase de acreedores disidentes. Es posible que veamos que el plan de reestructuración se utiliza nuevamente en el espacio de las aerolíneas en dificultades a medida que se sigue sintiendo el impacto de Covid-19", dijo Jonathan Dunkley, socio Gerente del bufete de abogados Womble Bond Dickinson.
La pandemia de Coronavirus ha sumido en la confusión a la industria de las aerolíneas. Virgin Atlantic Airways solo reinició sus vuelos a fines de Julio 2020 y ya ha generado importantes ahorros de costos. Estos incluyen alrededor de 3.500 recortes de puestos de trabajo, trasladar las operaciones del Aeropuerto London/Gatwick y la jubilación anticipada de la flota de sus aviones Boeing 747-400, que no son eficientes en combustible. Ahora tiene una flota de 36 aviones, frente a los 46 que tenía al comienzo de la crisis.
La aerolínea ya ha obtenido £ 200 millones en efectivo del Virgin Group de Richard Branson, que posee el 51 por ciento de la compañía, y £ 170 millones de fondos de deuda del fondo de cobertura estadounidense Davidson Kempner Capital Management como parte del acuerdo de rescate presentado en Julio 2020.
Virgin Atlantic se vio obligada a buscar financiación privada en el apogeo de la pandemia cuando el gobierno británico se negó a ofrecer un paquete de ayuda estatal a medida. El Financial Times reveló en Abril 2020 que el Gobierno había rechazado la solicitud de rescate de £ 500 millones de Libras Esterlinas de la aerolínea porque no buscó primero inversiones en otro lugar.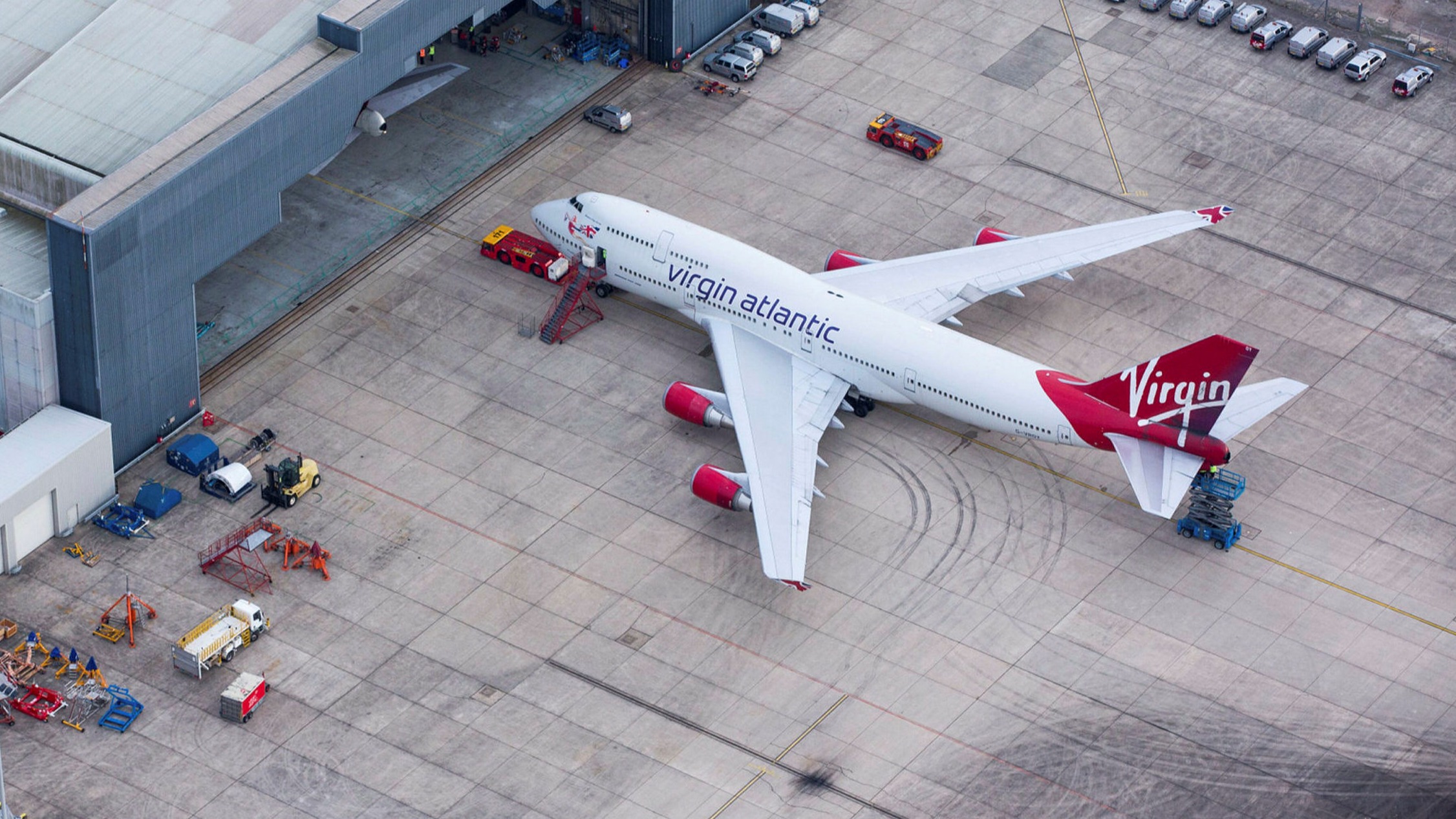 Virgin Atlantic decisive vote
Virgin Atlantic talks creditors ahead of decisive bailout vote
Virgin Atlantic Airways has warned that it could run out of liquidity if the decisive rescue package is not approved. The key meeting between creditors and airline executives will negotiate with suppliers that accept a 20 percent reduction in debt owed by Virgin Atlantic and receive the remainder in financed payments.
Virgin Atlantic has entered final talks with its creditors ahead of a tough High Court vote next week on the £ 1.2 billion (US$ 1.310 million) rescue package it has obtained to keep it flying.
The airline warned that it could run out of liquidity and go into administration if creditors do not sign the agreement with shareholders and private investors in July 2020. Support in the vote, which is scheduled for Tuesday 25/08 in the High Court of London It would be the final piece of the puzzle in the airline's complex rescue package. About 170 of Virgin Atlantic's top suppliers, ranging from aircraft lessors to media buying agencies, should accept a 20 percent reduction in the money the airline owes them and receive the rest in tiered payments.
Shai Weiss, Executive Director has expressed in July 2020 that he was confident that the agreement with the creditors would be carried out, since it was only launched after the negotiations were completed. The airline remains confident that it will be able to obtain support from creditors. Virgin Atlantic attorneys told the Superior Court in early August 2020 that it would face a critical cash flow situation in September if the bailout funds were not released and that it would run out of money completely in the last week of the month. The airline is one of the first UK companies to use a new type of insolvency procedure that allows the judge to force the plan regardless of the vote if it deems it in the best interest of the majority of creditors.
The new scheme "mitigates the possibility that an otherwise viable plan would fail due to a dissenting class of creditors. We may see the restructuring plan used again in the distressed airline space as we move forward. continues to feel the impact of Covid-19", said Jonathan Dunkley, Managing Partner at the Womble Bond Dickinson law firm.
The Coronavirus pandemic has thrown the airline industry into confusion. Virgin Atlantic Airways only restarted its flights at the end of July 2020 and has already generated significant cost savings. These include around 3,500 job cuts, relocating London/Gatwick Airport operations and the early retirement of the fleet of its Boeing 747-400 jets, which are not fuel efficient. It now has a fleet of 36 aircraft, compared to the 46 it had at the beginning of the crisis.
The airline has already raised £ 200 million in cash from Richard Branson's Virgin Group, which owns 51 percent of the company, and £ 170 million from debt funds from US hedge fund Davidson Kempner Capital Management as part of the bailout deal. presented in July 2020.
Virgin Atlantic was forced to seek private funding at the height of the pandemic when the British government refused to offer a tailored state aid package. The Financial Times revealed in April 2020 that the government had rejected the airline's £ 500 million bailout request because it did not first seek investment elsewhere.
Ξ A I R G W A Y S Ξ
PUBLISHER: Airgways.com
DBk: Ft.com / Judiciary.uk / Virginatlantic.com / Airgways.com / Foxnews.com
AW-POST: 202008230900AR
A\W A I R G W A Y S ®