AW | 2020 08 28 15:41 | AIRLINES MARKET
Aerolíneas enfrentan largo carreteo hacia un nuevo despegue
La Asociación Internacional de Transporte Aéreo (IATA) ha pronosticado el mes de Julio 2020 que el tráfico mundial de pasajeros no volverá a los niveles previos a la pandemia hasta 2024. Eso es un año más tarde que una proyección anterior, en parte porque la crisis sanitaria continúa en todo el mundo con rebrotes y nuevo focos de nuevos casos de contagios. Los residentes de Estados Unidos, Brasil, Rusia como de otros focos de altos contagios continúan retornando a la actividad aérea, la mayoría retornan a viajes de cortas distancias en detrimento de los vuelos de larga distancia y los viajes de negocios debido a una combinación de miedo y restricciones financieras, lo que pondrá un obstáculo en la recuperación de las aerolíneas ya que estos últimos son los más rentables.
Los analistas esperan que el sector de la aviación comercial experimente lo peor de las caídas y pérdidas de ingresos esperadas en el trimestre. Pero eso no refleja necesariamente optimismo para el futuro inmediato; más bien, "indica la magnitud del desafío de la pandemia. Dada la incertidumbre y el momento cuestionable de la pandemia, junto con la escala del retorno de la demanda, las aerolíneas se han centrado legítimamente en la liquidez para resistir los desafíos durante un período prolongado", dijo Sooho Choi, Consultor de Viajes y Hospitalidad de Publicis Sapient.
Mercado EEUU
En el mercado de Estados Unidos, las aerolíneas recortaron vuelos, desecharon aviones antes de lo programado y recibieron miles de millones de dólares en dinero de rescate para preservar empleos; sin embargo, cinco meses después de la pandemia de coronavirus, las perspectivas para el sector siguen siendo, en el mejor de los casos, nubladas. "La recuperación será gradual pero desigual. Incluso las aerolíneas más fuertes serán aerolíneas más pequeñas por un tiempo, y las aerolíneas más débiles tal vez no sobrevivan", dijo Stephen Trent, un Analista de aerolíneas de 20 años del CitiBank. Otros expertos de la industria no esperan una recuperación completa a los niveles anteriores al COVID-19 hasta al menos tres años a partir de ahora, y a medida que se agota el dinero del Gobierno, las principales aerolíneas estadounidenses han advertido sobre despidos masivos. Para fines de 2022, es probable que la industria se mantenga un poco por debajo de 2019 en términos de capacidad, y parte de la capacidad desaparecerá por completo.
Las principales aerolíneas de Estados Unidos como Delta Air Lines, American Airlines, Southwest Airlines y United Airlines, reportaron pérdidas de miles de millones de dólares en su segundo trimestre (2Q2020), los primeros resultados que revelaron el alcance total de los daños económicos relacionados con la pandemia y una paralización casi total de los viajes aéreos. Para el tercer trimestre, Wall Street espera pérdidas de ingresos de alrededor del 80% y se está volviendo más positivo en aerolíneas como Southwest Airlines y Spirit Airlines que se consideran más capaces de aprovechar la recuperación comenzando con vuelos domésticos de menor recorrido, predominantemente por placer. Pero las compañías regionales feeder que prestan servicios a grandes aerolíneas, son las que llevaron la parte más difícil de la puesta en tierra del transporte aéreo. Las pérdidas trimestrales continúan repercutiendo en otras industrias, y las empresas conectadas a las aerolíneas han tratado de adaptarse al entorno recesivo de menor durante más tiempo.
Mercado Europa
Los pronósticos del mercado aéreo europeo muestran signos de deterioro con un número considerable de líneas aéreas que continúan soportando la crisis con las ayudas gubernamentales respectivas. Grandes grupos aéreos como Air France-KLM, Lufthansa Group, IAG Group, Norwegian Air Group, continúan solicitando asistencias financieras, dependiendo de sus fortalezas propias. El resto de las aerolíneas de menor tamaño también sufren ante los propios problemas de estructura, como las aéreas regionales.
Industria castigada
The Boeing Company a fines de Julio 2020 anunció más recortes en sus tasas de producción y fuerza laboral de aviones comerciales , con la esperanza de alinear las operaciones con una menor demanda, e informó una disminución de ingresos del 25% en el segundo trimestre. Eso, a su vez, llevó a más despidos y otras medidas de ajuste del cinturón en proveedores de Boeing como Spirit AeroSystems Holdings Inc., fabricantes de fuselaje, partes de alas y otras partes de aviones para Boeing y Airbus SA. Los ingresos del segundo trimestre de Spirit cayeron un 68%.
2020, giro historia aviación
La IATA estimó en junio que las aerolíneas globales perderán US$ 84,3 mil millones en 2020. Basado en 2,2 mil millones de pasajeros este año, eso significa que las aerolíneas perderán US$ 37,54 por cada persona que vuele con ellas. Se espera que los ingresos caigan un 50% a US$ 419 mil millones desde US$ 838 mil millones en 2019. El año 2020 pasará a ser "el peor año en la historia de la aviación", dijo el organismo aerocomercial de la IATA, en un sentimiento que se ha hecho eco de los ejecutivos de las aerolíneas.
Antes de eso, el año 2001 fue un contendiente para el peor año de la historia, al menos en los Estados Unidos después de los ataques del 11 de Septiembre 2001, la industria de las aerolíneas de EE.UU. se reformó por completo, con una serie de movimientos de consolidación, quiebras y US$ 15 mil millones rescate del Gobierno de Estados Unidos.
La industria está tan concentrada que, aparte de asociaciones quizás más profundas entre aerolíneas, como la que American Airlines y JetBlue Airways anunciaron a mediados de Julio 2020, es poco probable que Estados Unidos vea acuerdos importantes. El paquete de ayuda para paliar la crisis del transporte aéreo es del orden de US$ 2 billones a fines de Marzo que incluyó US$ 35 mil millones en ayuda federal para aerolíneas. El rescate ha evitado las quiebras, que afectaron a las aerolíneas de otras partes del mundo.
Aerolíneas EEUU, más ayudas
Las compañías aéreas estadounidenses están pidiendo otra ronda de apoyo gubernamental. A medida que se agota el dinero del rescate y se eliminan algunas de las restricciones relacionadas con los trabajos, United Airlines, Delta Air Lines y American Airlines han advertido a los empleados que miles y miles podrían perder sus trabajos en medidas dramáticas de reducción de personal. Después de recortar costos, ajustar horarios y otros esfuerzos para seguir siendo solventes, "sin más apoyo del gobierno, la desafortunada realidad es que operar una aerolínea rentable mientras la demanda está deprimida debido a la pandemia es un desafío excepcional. Si se proporciona más apoyo del gobierno, todavía nos queda la desafiante pregunta de cuándo volverá la demanda para mantener un negocio rentable en la industria", expresó Sooho Choi.
Las aerolíneas estadounidenses han destacado los protocolos de limpieza profunda y los registros sin contacto y la entrega de equipaje en un esfuerzo por tranquilizar a los pasajeros. Las políticas de asientos, otro punto crítico a medida que las publicaciones en las redes sociales que muestran vuelos completos surgieron este verano, aún varían de una aerolínea a otra.
Alaska Airlines, Delta Air Lines, JetBlue Airways y Southwest Airlines se han comprometido a bloquear los asientos del medio y evitar vuelos completos hasta Septiembre 2020; American Airlines y United Airlines, por el contrario, han eliminado las restricciones de asientos. Lograr ese equilibrio será complicado, ya que los transportistas con restricciones de asientos podrían intentar compensar el impacto de la menor cantidad de asientos vendidos con boletos más caros, que los clientes pueden o no estar dispuestos a pagar.
Pase lo que pase hacia el futuro, se espera que la recuperación de las aerolíneas en el mundo sean oscilantes. Las aerolíneas que pueden encogerse más rápido, controlar los costos y telegrafiar a los consumidores y accionistas que la seguridad es tan importante como las ganancias, "son las que se destacarán", dijo Stephen Trent.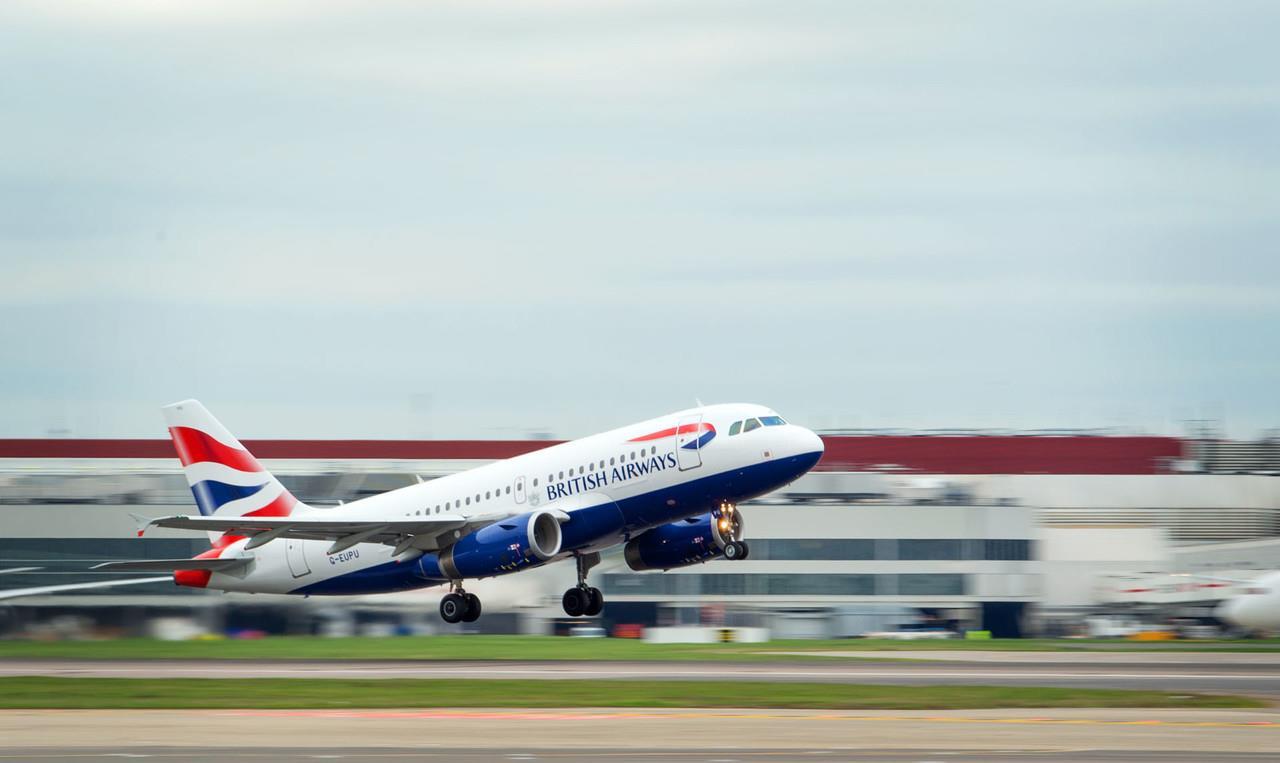 Post-pandemic global aviation
Airlines face long taxi to new takeoff
The International Air Transport Association (IATA) has predicted in July 2020 that global passenger traffic will not return to pre-pandemic levels until 2024. That is a year later than a previous projection, in part because the crisis Health continues around the world with outbreaks and new outbreaks of new cases of infections. Residents of the United States, Brazil, Russia and other sources of high contagion continue to return to air activity, most of them return to short-distance trips to the detriment of long-distance flights and business trips due to a combination of fear and financial restrictions, which will put an obstacle in the recovery of the airlines since the latter are the most profitable.
Analysts expect the commercial aviation sector to see the worst of expected revenue declines and losses in the quarter. But that doesn't necessarily reflect optimism for the immediate future; rather, "it indicates the magnitude of the challenge of the pandemic. Given the uncertainty and questionable timing of the pandemic, coupled with the scale of the return in demand, airlines have legitimately focused on liquidity to withstand challenges for an extended period", said Sooho Choi, Travel & Hospitality Consultant for Publicis Sapient.
US market
In the US market, airlines cut flights, scrapped planes ahead of schedule, and received billions of dollars in bailout money to preserve jobs; However, five months after the coronavirus pandemic, the outlook for the sector remains cloudy at best. "The recovery will be gradual but uneven. Even the strongest airlines will be smaller airlines for a time, and the weakest airlines may not survive", said Stephen Trent, a 20-year-old Airline Analyst at CitiBank. Other industry experts don't expect a full recovery to pre-COVID-19 levels for at least three years from now, and as government money dries up, major US airlines have warned of mass layoffs. By the end of 2022, the industry is likely to remain slightly below 2019 in terms of capacity, with some of the capacity disappearing entirely.
Major United States airlines such as Delta Air Lines, American Airlines, Southwest Airlines and United Airlines, reported losses of billions of dollars in their second quarter (2Q2020), the first results that revealed the full scope of economic damages related to the pandemic and an almost total stoppage of air travel. For the third quarter, Wall Street expects revenue losses of around 80% and is turning more positive on airlines such as Southwest Airlines and Spirit Airlines that are seen as better able to take advantage of the recovery by starting with shorter-haul domestic flights, predominantly for pleasure. But the regional feeder companies that serve large airlines are the ones that carried the hardest part of grounding air travel. Quarterly losses continue to affect other industries, and companies connected to airlines have tried to adapt to the less recessive environment for longer.
Europe market
Forecasts for the European air market show signs of deterioration with a considerable number of airlines continuing to support the crisis with the respective government aid. Large airline groups such as Air France-KLM, Lufthansa Group, IAG Group, Norwegian Air Group, continue to request financial assistance, depending on their own strengths. The rest of the smaller airlines also suffer from their own structural problems, such as regional airlines.
Punished industry
The Boeing Company in late July 2020 announced further cuts to its commercial aircraft production rates and workforce, hoping to align operations with lower demand, and reported a 25% revenue decline in the second quarter. That, in turn, led to more layoffs and other belt-tightening measures at Boeing suppliers like Spirit AeroSystems Holdings Inc., manufacturers of airframe, wing parts, and other aircraft parts for Boeing and Airbus SA. Spirit's second-quarter revenue fell 68%.
2020, aviation history turn
IATA estimated in June that global airlines will lose US$ 84.3 billion in 2020. Based on 2.2 billion passengers this year, that means airlines will lose US$ 37.54 for every person flying with them. Revenue is expected to fall 50% to US$ 419 billion from US$ 838 billion in 2019. 2020 will become "the worst year in the history of aviation", said the IATA trade body, in a sentiment that has been echoed by airline executives.
Before that, the year 2001 was a contender for the worst year in history, at least in the United States after the September 11, 2001 attacks, the US airline industry was completely reformed, with a series of consolidation movements, bankruptcies and US$ 15 billion bailout of the United States Government.
The industry is so concentrated that aside from perhaps deeper airline partnerships, like the one American Airlines and JetBlue Airways announced in mid-July 2020, the United States is unlikely to see any major deals. The aid package to alleviate the air transport crisis is of the order of US$ 2 trillion at the end of March that included US$ 35 billion in federal aid for airlines. The bailout has prevented bankruptcies, which affected airlines in other parts of the world.
US airlines, more aid
American airlines are calling for another round of government support. As ransom money runs out and some of the job-related restrictions are lifted, United Airlines, Delta Air Lines and American Airlines have warned employees that thousands upon thousands could lose their jobs in dramatic downsizing measures. After cutting costs, adjusting schedules and other efforts to remain solvent, "without further support from the government, the unfortunate reality is that operating a profitable airline while demand is depressed due to the pandemic is an exceptional challenge. If more support is provided. from the government, we are still left with the challenging question of when will demand return to maintain a profitable business in the industry", said Sooho Choi.
US airlines have highlighted deep cleaning protocols and contactless searches and baggage delivery in an effort to reassure passengers. Seating policies, another tipping point as social media posts showing full flights emerged this summer, still vary from airline to airline.
Alaska Airlines, Delta Air Lines, JetBlue Airways and Southwest Airlines have pledged to block middle seats and avoid full flights until September 2020; American Airlines and United Airlines, by contrast, have removed seat restrictions. Striking that balance will be tricky, as carriers with seat restrictions could try to offset the impact of fewer seats sold with more expensive tickets, which customers may or may not be willing to pay for.
Whatever happens in the future, the recovery of the world's airlines is expected to be rocky. The airlines that can shrink the fastest, control costs and telegraph to consumers and shareholders that safety is as important as profits, "are the ones that will stand out", said Stephen Trent.
Ξ A I R G W A Y S Ξ
PUBLISHER: Airgways.com
DBk: Airgways.com / Marketwatch.com / Foxnews.com / Nbcnews.com / Theaustralian.com.au / Businesstimes.com.sg / Asiatimes.com / Gettyimages.com
AW-POST: 202008281541AR
A\W A I R G W A Y S ®