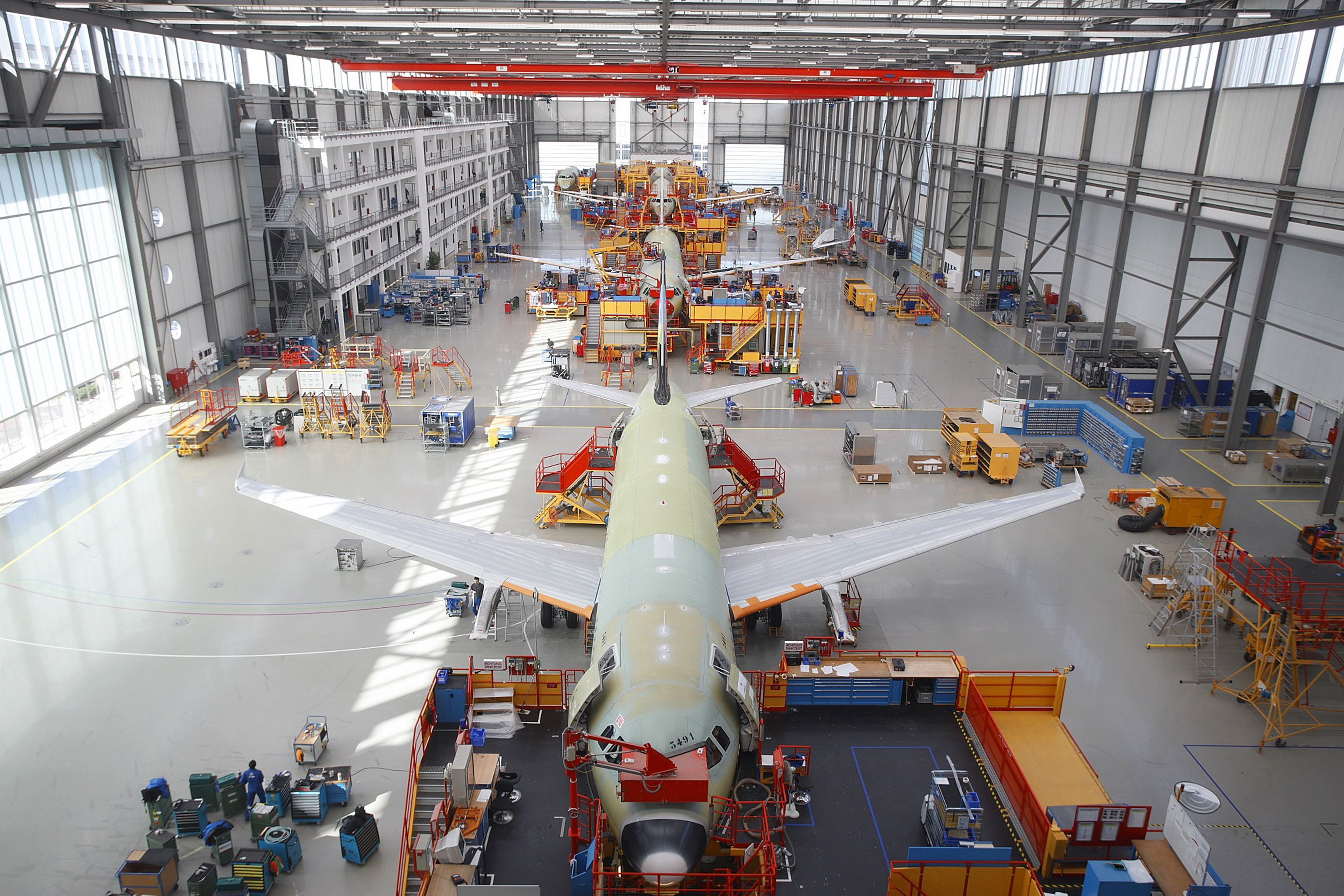 AW | 2019 02 20 12:24 | INDUSTRY
Airbus enfrenta dificultades producto de la desaceleración del mercado asiático
Airbus enfrenta un 2017 con diferentes frentes de tormentas, ya que mientras renegocia con sindicatos por la finalización de la producción del gigante A380; otros problemas se asoman desde China que amenazan con más nubarrones. La desaceleración del mercado asiático, la segunda mayor economía del mundo, repercutirá en miles de puestos de trabajo que tiene el fabricante europeo en España, ya que una parte muy importante de su producción depende de la evolución del gigante asiático. Los analistas auguran un decalaje de unos doce meses, esto es que se hará sentir en los siguientes pedidos a casi un año vista.
Los problemas en China tendrán un efecto en cadena en Asia y probablemente obligara a recortar la demanda de aviones y viajes aéreos en la región. Además, los analistas consideran que la situación deja a los fabricantes en una situación vulnerable, de hecho, el gigante asiático representa hasta un 25% de todas las entregas de los modelos más vendidos del mundo: el A320 y el Boeing 737.
La desaceleración frena las expectativas de los inversores para nuevos aumentos de la tasa de producción, lo que terminará por afectar también a las filiales y proveedores de ambos. Además, los analistas alertan de que el efecto ya se ha empezado a notar, ya que el porcentaje de estacionamiento de modelos como el A330 y el A320 ha aumentado significativamente (cerca de un 5,4%), hasta niveles de prototipos mucho más pesados.
Airbus ha tenido en el mercado chino una de sus gallinas de los huevos de oro en los últimos años, por lo que su frenazo se podría hacer sentir con más fuerza que en el caso de otras firmas. De hecho, el fabricante europeo reforzó su apuesta por China con la inauguración de un nuevo centro de finalización y entrega para modelos ligeros, en especial el A330, localizado en Tianjin que se unía a los ya existentes en Pekín y Harbin.
Airbus faces Asian storm
Airbus faces difficulties due to the slowdown in the Asian market
Airbus faces a 2017 with different storm fronts, as while renegotiating with unions for the completion of the giant A380 production; Other problems are emerging from China that threaten more clouds. The slowdown of the Asian market, the second largest economy in the world, will affect thousands of jobs that the European manufacturer has in Spain, since a very important part of its production depends on the evolution of the Asian giant. Analysts predict a shift of about twelve months, that is to be felt in the next orders almost a year ahead.
The problems in China will have a knock-on effect in Asia and probably force the demand for airplanes and air travel in the region to be cut. In addition, analysts believe that the situation leaves the manufacturers in a vulnerable situation, in fact, the Asian giant represents up to 25% of all deliveries of the best selling models in the world: the A320 and the Boeing 737.
The deceleration slows investors' expectations for further increases in the production rate, which will also affect the subsidiaries and suppliers of both. In addition, analysts warn that the effect has already begun to be noticed, since the parking percentage of models such as the A330 and the A320 has increased significantly (close to 5.4%), to levels of prototypes much heavier .
Airbus has had in the Chinese market one of its hens of the golden eggs in recent years, so that its braking could be felt more strongly than in the case of other firms. In fact, the European manufacturer strengthened its commitment to China with the opening of a new completion and delivery center for lightweight models, especially the A330, located in Tianjin that joined the existing ones in Beijing and Harbin. A \ W
Ξ A I R G W A Y S Ξ
SOURCE: Airgways.com
DBk: Airbus.com
AW-POST: 201902201224AR
A\W   A I R G W A Y S ®