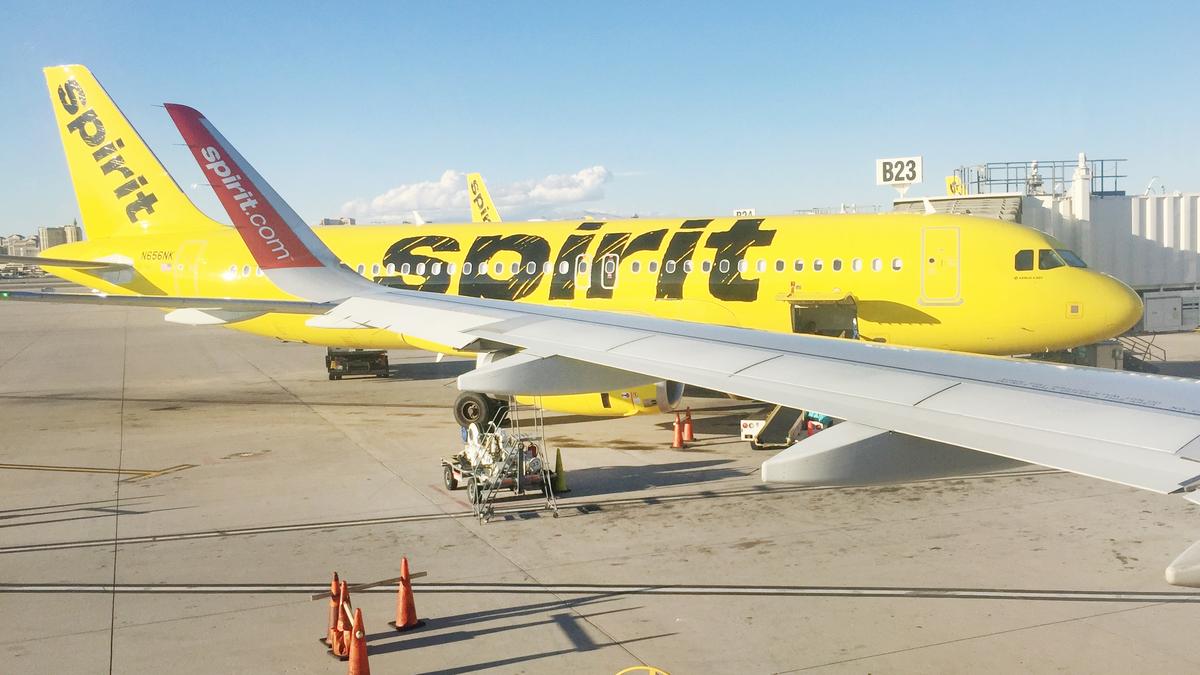 AW | 2019 02 22 12:18 | AIRLINES / AIRLINES MARKET
Spirit Airlines modifica estrategias de mercado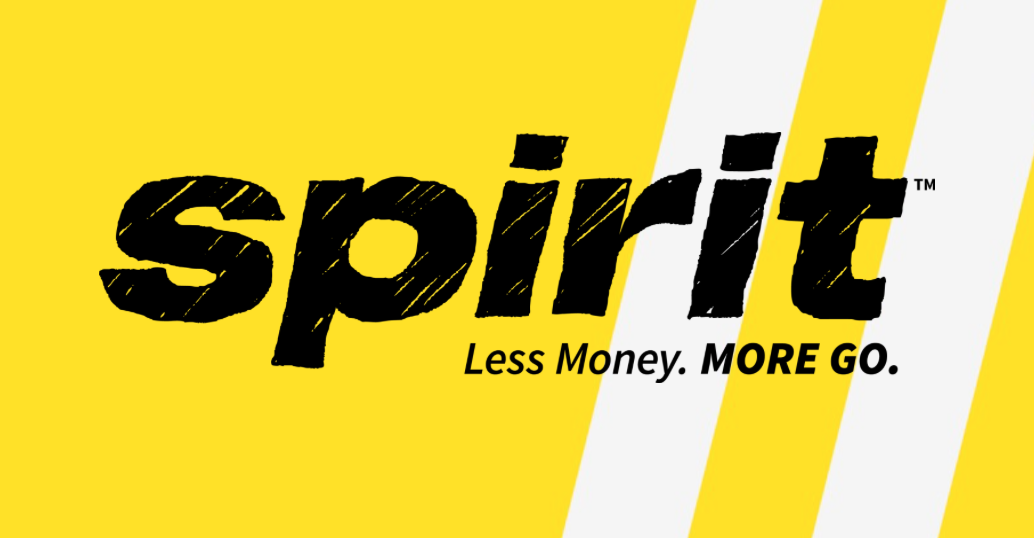 La aerolínea low cost de Estados Unidos, Spirit Airlines, intentará crecer en algunos de los centros de aerolíneas más grandes de Estados Unidos durante 2019. Cuando Spirit Airlines era solo un pequeño advenedizo, los rivales más grandes lo ignoraban. Eso animó a Spirit a crecer rápidamente en grandes mercados como Dallas y Chicago, los cuales son centros importantes para American Airlines. En los primeros años posteriores a su salida a bolsa de 2011, Spirit Airlines parecía prácticamente invencible. La aerolínea utilizó su estructura de costos de fondo para socavar las tarifas de las aerolíneas tradicionales, lo que le permite ganar rápidamente participación de mercado y producir márgenes líderes en la industria.
Eso cambió rápidamente a partir de 2015. Los operadores tradicionales, liderados por American Airlines, comenzaron a igualar las tarifas de Spirit, lo que provocó una fuerte disminución de los ingresos por unidad. Spirit Airlines eventualmente respondió cambiando la mayor parte de su crecimiento a ciudades pequeñas y medianas, así como a grandes mercados de ocio como Florida, en lugar de luchar por la participación de mercado en los centros más grandes. Sin embargo, Spirit Airlines recientemente comenzó a dirigirse nuevamente hacia los centros de crecimiento más grandes de los operadores tradicionales.
A medida que Spirit crecía, los competidores se volvieron más temerosos de su expansión. En 2015, los ejecutivos de American Airlines notaron que el 87% de los clientes únicos de la aerolínea vuelan con American una vez al año o menos, y esos pasajeros representan más de la mitad de sus ingresos. La gerencia llegó a la conclusión de que la compañía no podía arriesgarse a perder a esos clientes por tener un precio tan bajo, por lo que lanzó una campaña agresiva para igualar las tarifas más bajas de empresas como Spirit Airlines. United Airlines finalmente siguió su ejemplo, al igual que Delta Air Lines, en menor medida. Este cambio brusco en la dinámica competitiva de la industria hizo que los ingresos de Spirit por milla de asiento disponible (RASM) se desplomaran 14.7% en 2015. RASM cayó otro 9.6% en 2016. El desplome de los precios del combustible compensó las caídas de los ingresos unitarios. Spirit Airlines generó un margen ajustado antes de impuestos del 23,4% en 2015. Sin embargo, tan pronto como los precios del combustible comenzaron a recuperarse, la rentabilidad de la empresa disminuyó rápidamente. El margen ajustado antes de impuestos de Spirit bajó de 21.3% en el primer semestre de 2016 a solo 8.9% en el primer semestre de 2018.
Spirit hacia los big-HUB
Los ejecutivos de Spirit Airlines se dieron cuenta de que era necesario un cambio de estrategia mucho antes de que la rentabilidad de la aerolínea disminuyera. Como resultado, Spirit ha reducido su red de rutas en Dallas y Chicago, mientras crece rápidamente en grandes mercados de ocio como Orlando, Fort Lauderdale, Las Vegas y Nueva Orleans. Es importante destacar que ninguno de esos cuatro aeropuertos alberga un centro de transporte legado. Spirit Airlines ya anunció que comenzará a operar en cuatro nuevos mercados este año: Austin, Indianapolis, Raleigh-Durham y Charlotte. Los planes de expansión de la aerolínea indican que está buscando agregar vuelos en algunos de los centros más grandes de las compañías tradicionales.
El movimiento más audaz de todos se produjo a principios de este mes, cuando Spirit Airlines decidió lanzar vuelos desde Charlotte a BWI, Fort Lauderdale, Orlando y Newark. Spirit había evitado deliberadamente a Charlotte durante muchos años, ya que es un centro de fortaleza para American Airlines y tiene un mercado local relativamente pequeño. Aún así, Spirit no ha abandonado completamente su estrategia de mercado de ocio. En Indianápolis, planea atender solo tres ciudades, todas las cuales son importantes mercados de ocio: Orlando, Las Vegas y Myrtle Beach, Carolina del Sur.
Pruebas y aprendizaje
La mayoría de las rutas del mercado de ocio de Spirit Airlines desde Austin, Indianápolis, Raleigh-Durham y Charlotte deberían prosperar. Por otro lado, no está claro cómo le irá a Spirit en las rutas que está agregando a los centros de otras aerolíneas. Mucho depende de qué tan agresivamente respondan los portadores heredados. Sin embargo, ciudades como Atlanta, Chicago, Denver y Detroit son grandes mercados, y Spirit Airlines ya ha tenido cierto éxito allí. No se puede evitar crecer en estos lugares para siempre. El plan 2019 del operador implica un crecimiento relativamente modesto en estos centros de operadores heredados, y Spirit puede esperar para ver cómo funcionan las nuevas rutas antes de decidir cuál será su próximo movimiento.
Es posible que Spirit Airlines se enfrente a otra ola de comportamiento agresivo de igualación de precios, en cuyo caso puede optar por cortar algunas de estas rutas y redistribuir la capacidad en otros lugares. Pero es igualmente posible que los incumbentes tengan más cuidado al proteger sus propios márgenes en esta ocasión, ya que los precios del combustible han aumentado desde el período 2015-2016. Si ese es el caso, es probable que 2019 sea un año increíble para Spirit Airlines.
Spirit Airlines faces competition
Spirit Airlines modifies market strategies
The low cost airline of the United States, Spirit Airlines, will try to grow in some of the largest airline centers in the United States during 2019. When Spirit Airlines was just a small upstart, the larger rivals ignored it. That encouraged Spirit to grow rapidly in large markets such as Dallas and Chicago, which are important hubs for American Airlines. In the first few years after its 2011 IPO, Spirit Airlines seemed virtually invincible. The airline used its underlying cost structure to undercut traditional carrier rates, allowing it to quickly gain market share and produce industry-leading margins.
That quickly changed as of 2015. Traditional operators, led by American Airlines, began to match Spirit's rates, which caused a sharp decrease in revenue per unit. Spirit Airlines eventually responded by shifting most of its growth to small and medium-sized cities, as well as large leisure markets like Florida, instead of fighting for market share in larger centers. However, Spirit Airlines recently began to head back to the larger growth centers of traditional operators.
As Spirit grew, competitors became more fearful of its expansion. In 2015, American Airlines executives noted that 87% of the airline's unique customers fly with American once a year or less, and those passengers account for more than half of their revenues. Management came to the conclusion that the company could not risk losing those customers for having such a low price, so it launched an aggressive campaign to match the lower rates of companies like Spirit Airlines. United Airlines finally followed suit, as did Delta Air Lines, to a lesser extent. This sharp change in the competitive dynamics of the industry meant that Spirit's revenues per seat available mile (RASM) plummeted 14.7% in 2015. RASM dropped another 9.6% in 2016. The collapse in fuel prices offset the drops in unit income. Spirit Airlines generated a pre-tax adjusted margin of 23.4% in 2015. However, as soon as fuel prices began to recover, the company's profitability declined rapidly. Spirit's adjusted pre-tax margin decreased from 21.3% in the first half of 2016 to only 8.9% in the first half of 2018.
Spirit towards the big-HUB
Spirit Airlines executives realized that a strategy change was necessary long before the airline's profitability declined. As a result, Spirit has reduced its route network in Dallas and Chicago, while growing rapidly in large leisure markets such as Orlando, Fort Lauderdale, Las Vegas and New Orleans. Importantly, none of these four airports houses a legacy transportation hub. Spirit Airlines has already announced that it will start operating in four new markets this year: Austin, Indianapolis, Raleigh-Durham and Charlotte. The airline's expansion plans indicate that it is looking to add flights to some of the larger centers of traditional carriers.
The boldest move of all came at the beginning of this month, when Spirit Airlines decided to launch flights from Charlotte to BWI, Fort Lauderdale, Orlando and Newark. Spirit had deliberately avoided Charlotte for many years, as it is a center of strength for American Airlines and has a relatively small local market. Even so, Spirit has not completely abandoned its leisure market strategy. In Indianapolis, it plans to serve only three cities, all of which are important leisure markets: Orlando, Las Vegas and Myrtle Beach, South Carolina.
Testing and learning
Most Spirit Airlines leisure market routes from Austin, Indianapolis, Raleigh-Durham and Charlotte should thrive. On the other hand, it is unclear how Spirit will fare on the routes it is adding to the hubs of other airlines. A lot depends on how aggressively the inherited carriers respond. However, cities like Atlanta, Chicago, Denver and Detroit are big markets, and Spirit Airlines has already had some success there. You can not help but grow in these places forever. The operator's 2019 plan involves relatively modest growth at these legacy operator centers, and Spirit can wait to see how the new routes work before deciding what their next move will be.
It is possible that Spirit Airlines will face another wave of aggressive price equalization behavior, in which case it may choose to cut some of these routes and redistribute capacity elsewhere. But it is equally possible for incumbents to be more careful in protecting their own margins this time, since fuel prices have increased since the 2015-2016 period. If that is the case, it is likely that 2019 will be an incredible year for Spirit Airlines. A \ W
Ξ A I R G W A Y S Ξ
SOURCE: Airgways.com
DBk: Fool.com / Spirit.com / Airgways.com / Bizjournals.com / Medium.com / Houstoniamag.com
AW-POST: 201902221218AR
A\W   A I R G W A Y S ®