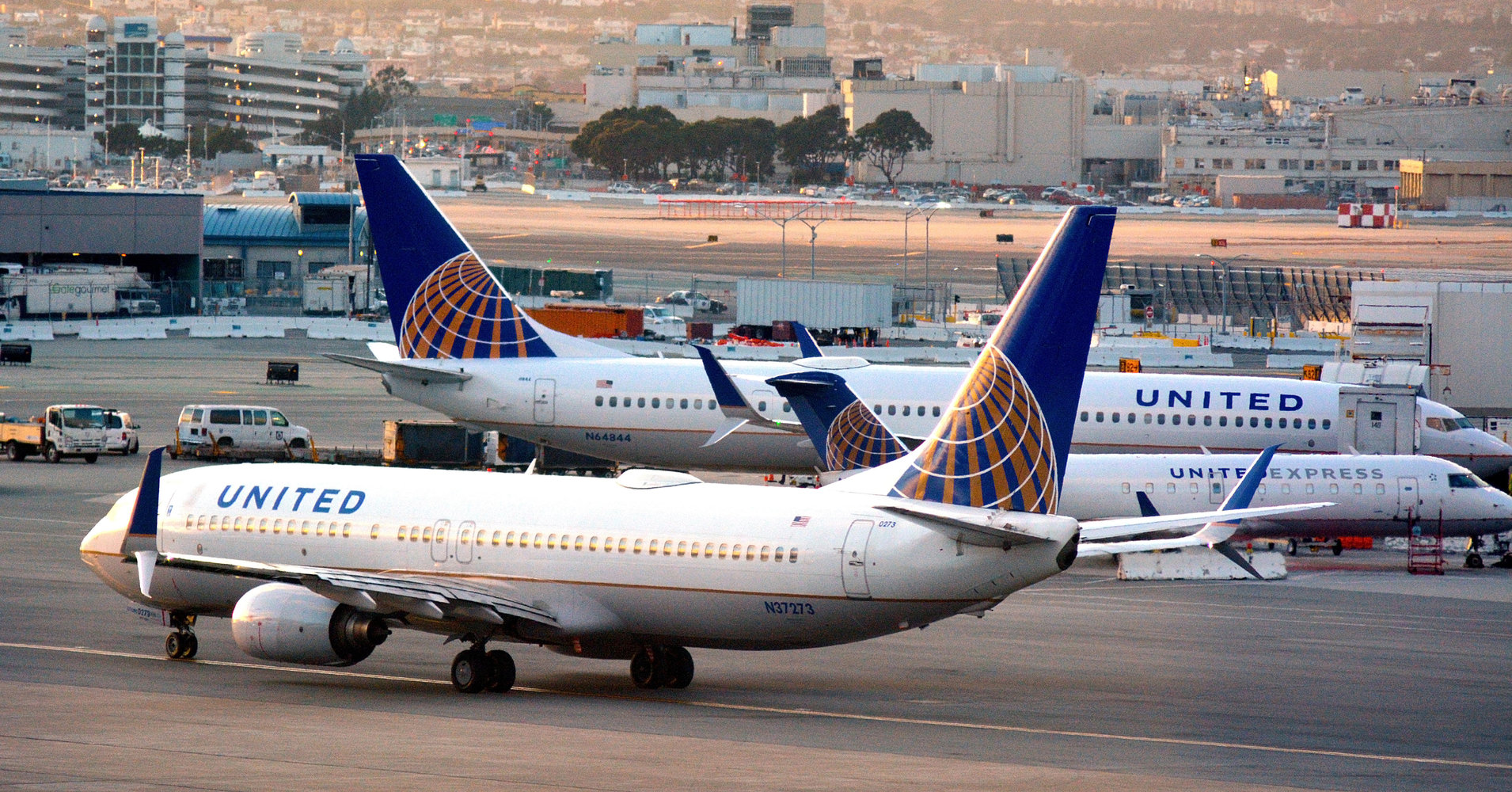 AW | 2019 04 21 11:25 | AIRLINES
United Airlines decisión audaz para posicionarse con tarifas bajas
United Airlines introducirá un gran cambio en los trabajos de la aerolínea virando un poco más a su rival, Southwest Airlines, desarrollando relaciones directas más fuertes con sus clientes buscando la lealtad a la aerolínea con sede en Chicago, Illinois.
La industria aérea ha cambiado significativamente en los últimos años. Existen un menor número de aerolíneas debido a la consolidación del mercado actual. La economía es más saludable ahora de lo que era hace una década, por lo que las aerolíneas no están tan desesperadas como alguna vez para llenar asientos a cualquier costo en Estados Unidos.
En general, en cualquier industria, cuando permite que los agregadores agrupen sus productos o servicios con sus competidores, obtiene clientes que toman decisiones basadas en el costo más bajo. Esto explica por qué United Airlines aparentemente ha estado maniobrando para cortar lazos con Expedia. "Históricamente, Expedia ha sido muy bueno vendiendo nuestras tarifas más bajas. Pero honestamente, creemos que podemos vender nuestras tarifas más bajas por nuestra cuenta. Esperamos tener una relación directa con nuestros clientes en el futuro", dijo Andrew Nocella, Director Comercial de United, en una visita de ganancias esta semana. El contexto de todo esto es que Expedia demandó a United a principios de este año, tratando de evitar que se salga de su acuerdo para proporcionar información de tarifas y horarios al agregador.
El presidente de United, Scott Kirby, también intervino y dijo: "hemos asumido que, a partir de finales de Septiembre 2019, no estaremos en Expedia". Hace cinco años, Kirby era presidente de American Airlines y sacó a American de Orbitz, aunque en última instancia, American y Orbitz llegaron a un acuerdo. Pero si es solo una postura, sonó bastante serio en la llamada de esta semana. "Este es el momento de cambiar. Las empresas necesitan evolucionar e innovar, y aquí en United hemos cambiado mucho", expresó Andrew Nocella.
United vs Southwest
Las formas en que United y Southwest vuelan difieren en mercado y ventas de tickets: Southwest es más explícitamente una aerolínea de bajo costo, con un mapa de ruta más exclusivamente nacional y una estandarización de aeronaves en su flota. Pero, ambos parecen entender que más que simplemente vender asientos en un avión, en realidad están vendiendo una experiencia. Cuanto más pueda hacer eso de manera efectiva, más podrá alejarse de ser un proveedor de productos básicos, y más desarrollará una relación directamente con sus clientes.
Una de las formas en que Southwest ha hecho eso es que ha sido una anomalía entre las aerolíneas estadounidenses, ya que rara vez ha autorizado a los agregadores de terceros para que incluyan información o boletos de Southwest. Las mejores marcas prosperarán con mejores beneficios para sus pasajeros compitiendo por los clientes más leales.
United Airlines changes strategy
United Airlines bold decision to position itself with low fares
United Airlines will introduce a big change in the airline's work by turning a little more to its rival, Southwest Airlines, developing stronger direct relationships with its customers seeking loyalty to the airline based in Chicago, Illinois.
The airline industry has changed significantly in recent years. There are fewer airlines due to the consolidation of the current market. The economy is healthier now than it was a decade ago, so airlines are not as desperate as ever to fill seats at any cost in the United States.
In general, in any industry, when you allow aggregators to group your products or services with your competitors, you get customers who make decisions based on the lowest cost. This explains why United Airlines has apparently been maneuvering to cut ties with Expedia. "Historically, Expedia has been very good at selling our lower rates. But honestly, we believe that we can sell our lower rates on our own. We hope to have a direct relationship with our customers in the future", said Andrew Nocella, United's Commercial Director, on a earnings visit this week. The context of all this is that Expedia sued United earlier this year, trying to avoid getting out of their agreement to provide tariff information and schedules to the aggregator.
The president of United, Scott Kirby, also intervened and said: "we have assumed that, as of the end of September 2019, we will not be on Expedia". Five years ago, Kirby was president of American Airlines and took American out of Orbitz, although ultimately, American and Orbitz reached an agreement. But if it's just a posture, it sounded pretty serious on this week's call. "This is the time to change, companies need to evolve and innovate, and here at United we have changed a lot", said Andrew Nocella.
United vs Southwest
The ways in which United and Southwest fly differ in market and ticket sales: Southwest is more explicitly a low-cost airline, with a more exclusively national route map and an aircraft standardization in its fleet. But, both seem to understand that more than simply selling seats on an airplane, they are actually selling an experience. The more you can do that effectively, the more you can move away from being a supplier of basic products, and the more you will develop a relationship directly with your customers.
One of the ways that Southwest has done that is that it has been an anomaly among US airlines, as it has rarely authorized third-party aggregators to include information or tickets from Southwest. The best brands will prosper with better benefits for their passengers competing for the most loyal customers. A \ W
Ξ A I R G W A Y S Ξ
SOURCE: Airgways.com
DBk: United.com / Inc.com / Huffpost.com
AW-POST: 201904211125AR
A\W   A I R G W A Y S ®