AW | 2020 06 12 21:04 | INDUSTRY
Airbus Group ensamblará la construcción del último Airbus A380
Airbus Group ha iniciado el transporte de las secciones de fuselaje del último A380-800 del último avión de la serie para su montaje final en Toulouse, Francia. Las estructuras del A380 deben cubrir 500 km hasta llegar a la línea de ensamblaje final. Las últimas secciones del fuselaje del A380 esta semana salieron de las instalaciones de Airbus en Saint-Nazaire, en el oeste de Francia, para el montaje final en Toulouse. Considerado un programa importante para la industria francesa local, el Super Jumbo debería tener su última unidad entregada a principios de 2021, iniciando el comienzo de la despedida del gigante deniminado Super Jumbo.
Las enormes secciones de fuselaje de la unidad MSN272 fueron empaquetadas en camiones especiales para hacer el último viaje del A380 por tierra. La ruta que requería constantes bloqueos de carreteras desde 2004, ahora será un recuerdo para los residentes de las ciudades entre Saint-Nazaire y Toulouse. Los principales conjuntos de fuselaje del A380 recorrieron casi 500 kilómetros entre la unidad Montoir-de-Bretagne y la línea de producción final, tomando parte del viaje por tierra y luego abordando un barco especial, en el puerto de Saint Nazaire. Después de una ruta marítima, los componentes desembarcan en Pauillac, para ser asignados en un ferry fluvial, navegando en el río Gironda, a la ciudad de Langon. Después de abandonar el ferry, regresan a los carros, haciendo el último viaje para el 25 Junio 2020 a las afueras de Blagnac/Haute-Garonne, cerca de Toulouse. Parte del proceso es bastante lento, debido a la complejidad de la operación y al enorme volumen de las partes.
El A380 dejará de producirse solo 14 años después de su entrada en sevicio con la aerolínea Singapore Airlines, que presentó el modelo en vuelos a Sydney en Octubre 2007. Con la cartera de pedidos totalizarán 274 unidades entregadas. Luego de un sinnúmero de dificultades globales, el gigante de Airbus se enfrentó a la grave crisis económica de 2008 y la aparición de motores bimotores que ofrecen mayor eficiencia en el consumo y menores costos operativos. El último modelo se entregará a Emirates Airline, el operador más grande del modelo, pero que también planea eliminar la flota en la próxima década.
La expansión de las dificultades y las crisis que golpean a la industria aeronáutica, comienza a mostrar el lado más oscuro para los constructores de la aviación, donde el Super Jumbo tiene sus días contados con la finalización de la línea de producción del A380, el coloso del aire que había intentado hacer frente al Boeing 747 Jumbo Jet. El constructor americano continuará piloteando cómo manejar el mercado de la "Reina de los cielos", pero habrá que conocer por cuánto tiempo más sobrevivirá a la supremacía de los gigantes de la industria aerocomercial.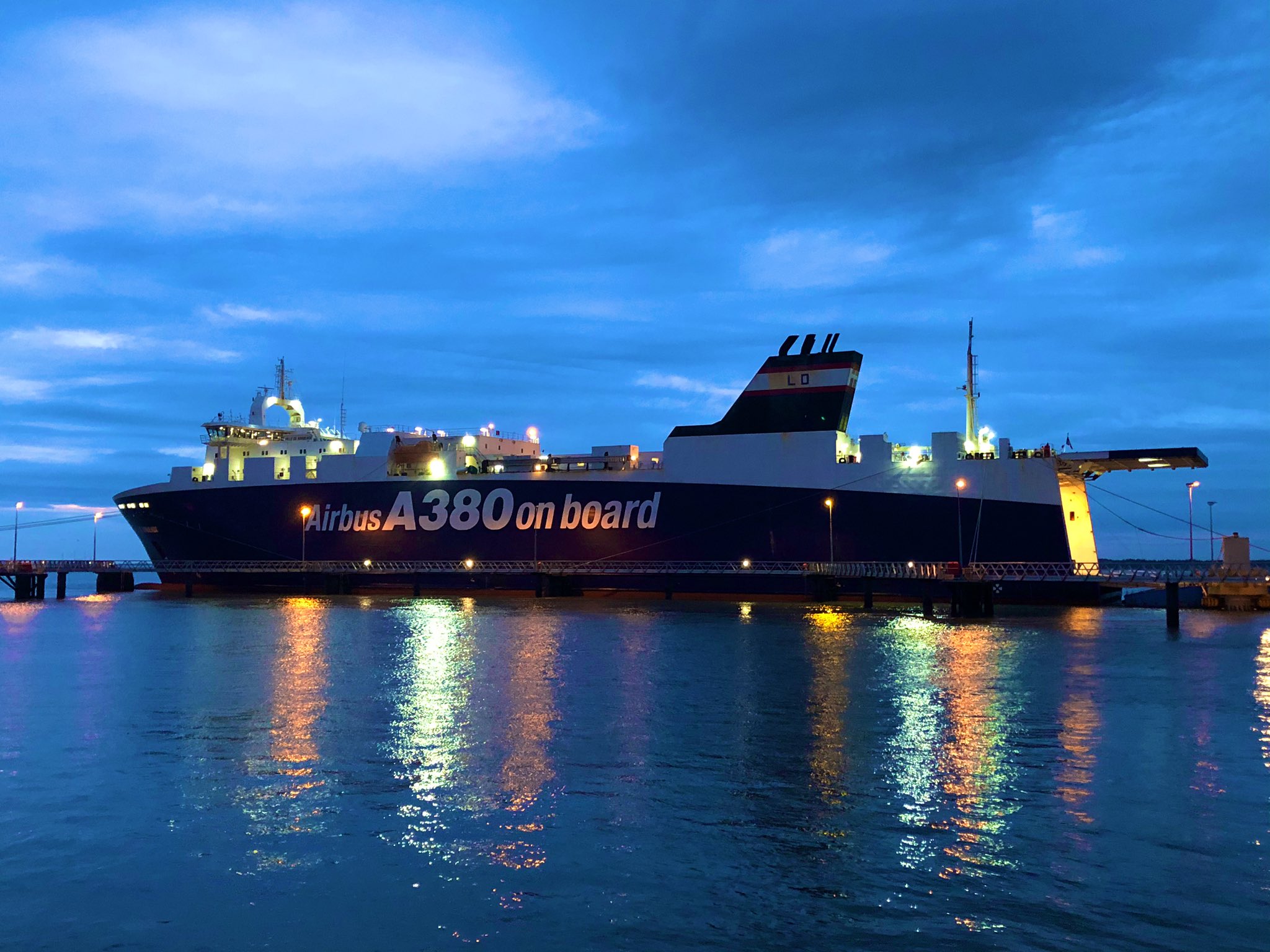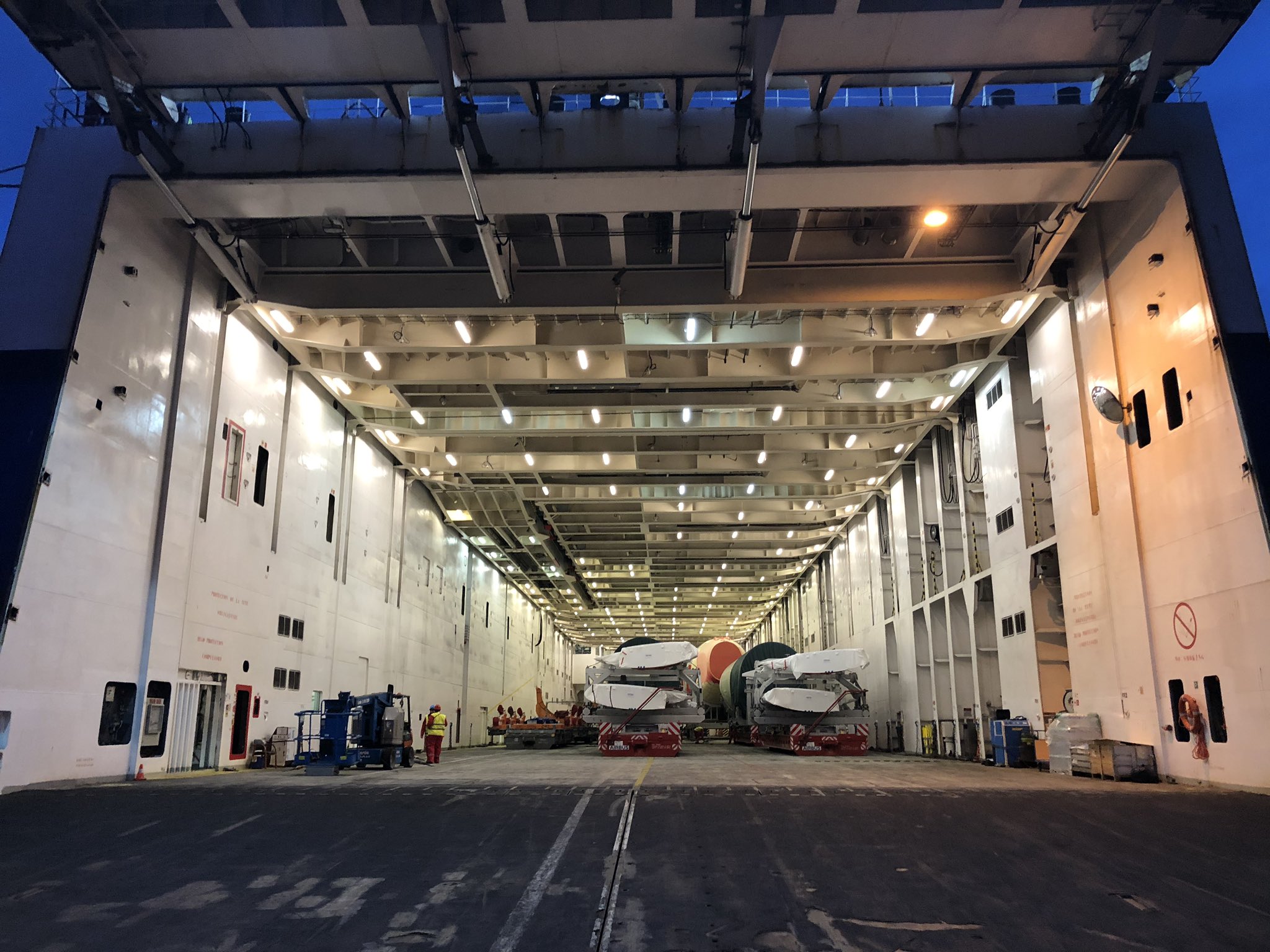 Airbus builds latest A380
Airbus Group will assemble the construction of the last A380
Airbus Group has started transporting the fuselage sections of the last A380-800 of the last aircraft in the series for final assembly in Toulouse, France. A380 structures must cover 500 km to reach the final assembly line. The last sections of the A380 fuselage this week left Airbus facilities in Saint-Nazaire, in western France, for final assembly in Toulouse. Considered a major program for the local French industry, the Super Jumbo should have its last unit delivered in early 2021, kicking off the start of the farewell to the so-called giant Super Jumbo.
The massive fuselage sections of the MSN272 were packed into special trucks to make the A380's last trip overland. The route that required constant roadblocks since 2004 will now be a memory for residents of the cities between Saint-Nazaire and Toulouse. The main fuselage assemblies of the A380 traveled almost 500 kilometers between the Montoir-de-Bretagne unit and the final production line, taking part of the trip by land and then boarding a special ship, in the port of Saint Nazaire. After a sea route, the components disembark at Pauillac, to be assigned on a river ferry, sailing on the Gironde River, to the city of Langon. After leaving the ferry, they return to the cars, making the last trip for June 25, 2020 outside Blagnac/Haute-Garonne, near Toulouse. Part of the process is quite slow, due to the complexity of the operation and the enormous volume of the parts.
The A380 will cease to be produced just 14 years after it entered into service with Singapore Airlines, which introduced the model on flights to Sydney in October 2007. The order book will total 274 units delivered. After countless global difficulties, the Airbus giant faced the severe economic crisis of 2008 and the appearance of twin-engine engines that offer greater efficiency in consumption and lower operating costs. The latest model will be delivered to Emirates Airline, the model's largest operator, but which also plans to phase out the fleet in the next decade.
The expansion of difficulties and crises that hit the aviation industry, begins to show the darker side for aviation builders, where the Super Jumbo has its days numbered with the completion of the production line of the A380, the colossus of the air that had tried to deal with the Boeing 747 Jumbo Jet. The American builder will continue to pilot how to manage the market of the "Queen of the skies", but it will have to be known for how much longer it will survive the supremacy of the giants of the commercial industry.
Ξ A I R G W A Y S Ξ
PUBLISHER: Airgways.com
DBk: Airbus.com / Airgways.com
AW-POST: 202006122104AR
A\W A I R G W A Y S ®