AW | 2020 06 15 15:42 | INDUSTRY
Trabajadores despedidos exigen su reincorporación
Trabajadores despedidos durante el anterior Gobierno Argentino de la FAdeA (Fábrica Argentina de Aviones "Brigadier San Martín" S.A.), ubicada en Córdoba, continúan exigiendo su reincorporación a las nuevas autoridades de la empresa dependiente del Ministerio de Defensa de la Nación. Son 300 personas que fueron desvinculadas de la fábrica durante el gobierno anterior. Tras el arribo de Mirta Iriondo a la Presidencia de FADeA no trajo las buenas noticias que los cesanteados aguardaban.
El 4 Febrero 2020 la Asociación Trabajadores del Estado (ATE) presentó un listado de despedidos para empezar las negociaciones por su reincorporación. Una de las condiciones que puso la Presidente de FAdeA, es que se tratara de despedidos sin causa. El diálogo se inició luego de distintas actividades que llegaron al corte de la Ruta 20, el 2 Febrero 2020. Sin embargo, tras la entrega de ese litado, no hubo respuesta por parte de Mirta Iriondo. El diálogo se interrumpió por la pandemia pero en las últimas semanas se firmaron contratos jerárquicos.
Reunión en cuarentena
Con el anuncio del aislamiento preventivo social y obligatorio dispuesto por el Ejecutivo Nacional, la CEO de FAdeA había expresado que la fábrica suspendía las actividades y las negociaciones hasta nuevo aviso. La paciencia de los trabajadores había llegado a su límite cuando se dio a conocerse la incorporación de tres funcionarios en cargos dirigenciales. Los contratos fueron firmados en plena pandemia, al tiempo que esa misma emergencia sanitaria se esgrimía como excusa para mantener congeladas las negociaciones.
A finales de 2015 existían 1.700 trabajadores entre despidos, jubilaciones y retiros voluntarios que después no fueron cubiertos esos puestos, quedaron alrededor de 890 empleados. Los reclamos se dan en un ambiente de clima político, por incongruencias de sueldos y principalmente por la falta de lógica al no atender los reclamos de los extrabajadores en tiempos de pandemia. Por estos reclamos entienden que es necesaria la reactivación urgente de FADeA.
FAdeA extra-worker claims
Dismissed workers demand their reinstatement
Workers dismissed during the previous Argentine Government of the FAdeA (Argentine Aircraft Factory "Brigadier San Martín" S.A.), located in Córdoba, continue to demand their reincorporation to the new authorities of the company under the Ministry of Defense of the Nation. There are 300 people who were detached from the factory during the previous government. After Mirta Iriondo's arrival to the FADeA Presidency, she did not bring the good news that the unemployed awaited.
On February 4, 2020, the State Workers Association (ATE) presented a list of dismissed workers to start negotiations for their reinstatement. One of the conditions set by the FAdeA President is that they be dismissed without cause. The dialogue began after various activities that reached the intersection of Route 20 on February 2, 2020. However, after the delivery of that issue, there was no response from Mirta Iriondo. Dialogue was interrupted by the pandemic, but hierarchical contracts have been signed in recent weeks.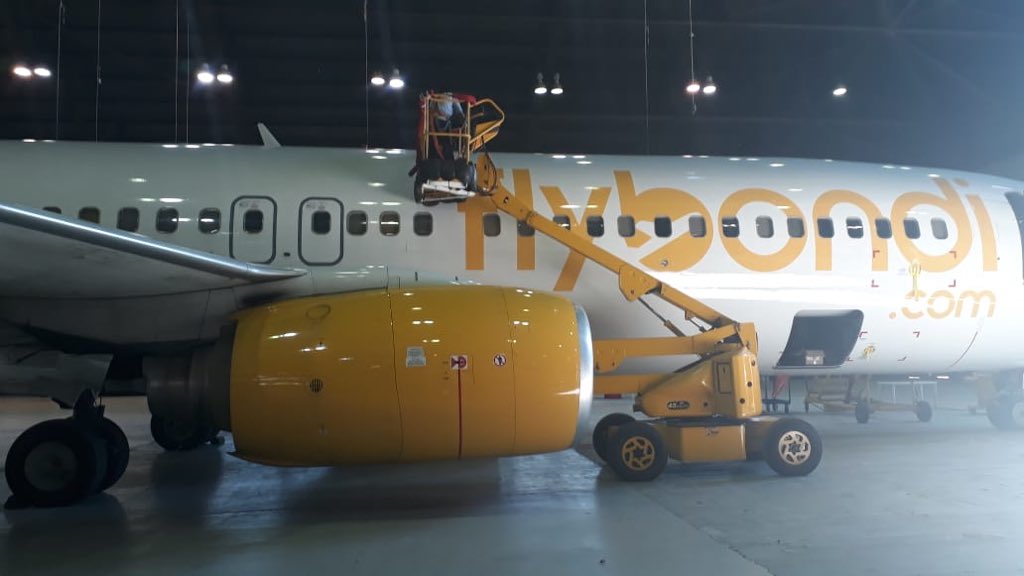 Quarantined meeting
With the announcement of the mandatory and social preventive isolation ordered by the National Executive, the CEO of FAdeA had expressed that the factory suspended activities and negotiations until further notice. The patience of the workers had reached its limit when the incorporation of three officials in leadership positions was announced. The contracts were signed in the midst of a pandemic, while the same health emergency was used as an excuse to keep the negotiations frozen.
At the end of 2015, there were 1,700 workers between layoffs, retirements and voluntary retirements, which were not filled after those positions; there were around 890 employees. The claims are made in a political climate, due to salary inconsistencies and mainly due to the lack of logic in not attending to the claims of the ex-workers in times of pandemic. By these claims they understand that the urgent reactivation of FADeA is necessary.
Ξ A I R G W A Y S Ξ
PUBLISHER: Airgways.com
DBk: Fadeasa.com.ar / Canalabierto.com.ar / Argentina.gob.ar / Airgways.com / Wikipedia.org
AW-POST: 202006151542AR
A\W A I R G W A Y S ®