AW | 2020 07 02 15:32 | AIRLINES MARKET / AVIATION ORGANISMS
Prolongación cuarentena aviación comercial en Latinoamérica
La República Popular de China había blindado su espacio aéreo por el tiempo de dos meses y medio; Europa casi el mismo tiempo. Buena parte de los países de América latina se encaminan a marcar el record mundial del cierre de los viajes aéreos como así también de sus fronteras terrestres y marítimas.
En el caso particular de la República Argentina, el transporte aéreo comercial se encuentra paralizado en Argentina desde el 20 Marzo 2020 y si se respetan los anuncios oficiales, recién el 1 Septiembre se retomarían los vuelos internacionales regulares. En cuanto a la programación de viajes domésticos hacia una apertura controlada para aquellas rutas asignadas a un índice muy bajo de transmisión del virus, todo estaba establecido para que a mediados de mes de Julio 2020 comenzaran a operar algunas rutas por el interior del país; pero el aumento de casos de Coronavirus en la Ciudad Autónoma de Buenos Aires y el conurbano bonaerense volvió a endurecer las condiciones de la cuarentena y con ello ha quedado en suspenso también la vuelta de los vuelos nacionales. Desde el Ministerio de Transporte había confirmado que la reanudación de las actividades aéreas estaban prevista para el 15 Julio 2020, pero transmitieron su postergación hacia más adelante.
Actualmente existe conectividad de vuelos especiales a algunas provincias argentinas y eso se irá incrementando a medida que las actividades de las provincias vayan aumentando en sintomnía con la disminución de los casos de Coronavirus.
IATA, AL pérdidas millonarias
El Ministro de Transporte, Mario Meoni, y la titular de Administración de Aviación Civil (ANAC) de Argentina, Paola Tamburelli, durante la última reunión virtual con Peter Cerdá, Vicepresidente para las Américas de IATA establecieron un paragüas para determinar las acciones a seguir.
El titular de la Cartera de Transporte, Mario Meoni, ha abordado el tema esta semana pasada durante la charla virtual que mantuvo con Peter Cerdá, Vicepresidente para las Américas de la Asociación Internacional de Transporte Aéreo (IATA). "Por el cierre de las operaciones, la situación en América latina sigue siendo extremadamente delicada. En la mayoría de nuestros países ni siquiera hay vuelos domésticos, mucho menos internacionales", comentó Peter Cerdá durante la conferencia de prensa quincenal que ofrece de modo virtual. Las cifras que proyectan los economistas de IATA son impactantes para América Latina (AL). Sólo en la región, siempre y cuando las reaperturas de frontera no se sigan postergando, las estimaciones de los expertos indican que el sector aéreo sufrirá este año pérdidas que superarán los US$ 4.000 millones. Si el estudio se hace a nivel global, ese número trepa a US$84.300 millones para este año, y a US$ 15.800 millones para 2021.
Latinoamérica reduce aerolíneas
Peter Cerdá ha explicado que la situación está generando efectos indeseables: "Estamos viendo más líneas aéreas que se ven en la necesidad de recurrir al Capítulo 11 de la ley de bancarrota de Estados Unidos, a la que apelaron Avianca y Latam Group y varias aerolíneas que informan que están cerrando sus operaciones de manera permanente con un fuerte impacto en mercados importantes como Argentina, Chile, Colombia, Ecuador, Perú, entre otros, no tienen las herramientas necesarias para una reestructuración financiera. En medio de ese contexto es que IATA insiste que para amortiguar el impacto, resulta clave el involucramiento de los gobiernos tanto para brindar auxilio económico e implementar los protocolos y reactivar los vuelos regulares para aliviar la crisis de las aerolíneas en la región".
Epicentro, Latinoamérica
La IATA sostiene que varios gobiernos han tomado medidas duras para enfrentar la pandemia de Coronavirus, mientras que otros la han flexibilizado. Existen aerolíneas que no podrán operar en la región por el espacio de entre tres a cinco meses, eso significa tener los aviones en tierra con las complicaciones necesarias. "Entendemos que el epicentro del Coronavirus está en estos momentos en América latina, pero al mismo tiempo tenemos la ventaja de disponer de los protocolos en los que han trabajado la Organización de Aviación Civil Internacional (OACI) y la industria, que están disponibles para garantizar que se pueda volar de una manera segura, eficiente, y sin que el transporte aéreo sea un vector de la transmisión", ha expresado la IATA.
Tras señalar que por el tamaño de la región, y por la dificultad en las comunicaciones por tierra por redes de carreteras insuficientes, Peter Cerdá destacó el rol clave del transporte aéreo en el desarrollo económico y social de América Latina no sólo para permitir el suministro de mercancías sino como vía de conectividad de la población.
Vuelos especiales
El Vicepresidente para las Américas de IATA dijo que la relación con el gobierno argentino es excelente, transparente y colaborativa y elogió la reciente autorización, efectivisada por la ANAC para realizar más vuelos entre Argentina y Europa durante este mes de Julio 2020. Se trata de una flexibilización en las condiciones fijadas para los vuelos de repatriación ya que durante Julio y Agosto las aerolíneas podrán comercializar vuelos en ambos sentidos, aunque la medida alcanza a algunos destinos europeos puntualmente.
2020 peor año aviación
"En términos financieros, 2020 será el peor año de la historia de la aviación. De media, cada día de este año, la industria acumulará US$ 230 millones en pérdidas o sea, US$84.300 millones en total. Esto significa que, sobre una estimación de 2200 millones de pasajeros, las aerolíneas perderán US$ 37,54 por viajero. Por ello, es —y seguirá siendo— crucial el alivio financiero de los gobiernos, y compensar así la crisis de liquidez del sector", dijo Alexandre de Juniac, Director General y CEO de IATA.
Según los datos de IATA, la ayuda financiera ofrecida por los países de la región a las compañías aéreas es solo un 1% de sus ingresos operativos en 2019, en contraposición de un 25% en Norteamérica, 15% en Europa y el 10% en Asia-Pacífico.
Auxilio estatal
La postura de los gobiernos respecto del monto y la manera en la que ayudará a las aerolíneas es diferente según el país del que se trate. La posibilidad de estatización de algunas aerolíneas a partir del auxilio financiero por parte del Estado, Peter Cerdá respondió: "En momentos tan delicados para la industria y con el impacto que todo esto ha tenido, la industria está abierta a todas las opciones que se ponen sobre la mesa para salvaguardar a las líneas aéreas. Si parte de ello es que el gobierno tome una participación en la línea aérea hasta tanto se pague la deuda, desde el punto de vista de la industria, no hay opinión en contrario. Finalmente esa es una decisión entre cada aerolínea y los gobiernos".
Perspectivas
Aunque los gobiernos europeos han tomado mayores medidas preventivas en lo referente al plano económico gracias a la robustez en relación a otros países, han permitido pilotear las ayudas a las aerolíneas mejor que otras naciones de diferentes regiones en el mundo, pero que sin dudas, las economías se han resentido enormemente, y su recuperación será paulatina. Las industrias de la aeronáutica, las compañías aéreas y el turismo han recibido el mayor impacto económico producto de la pandemia mundial. El 2020 será un hito y una marca indeleble en la historia de la aviación comercial.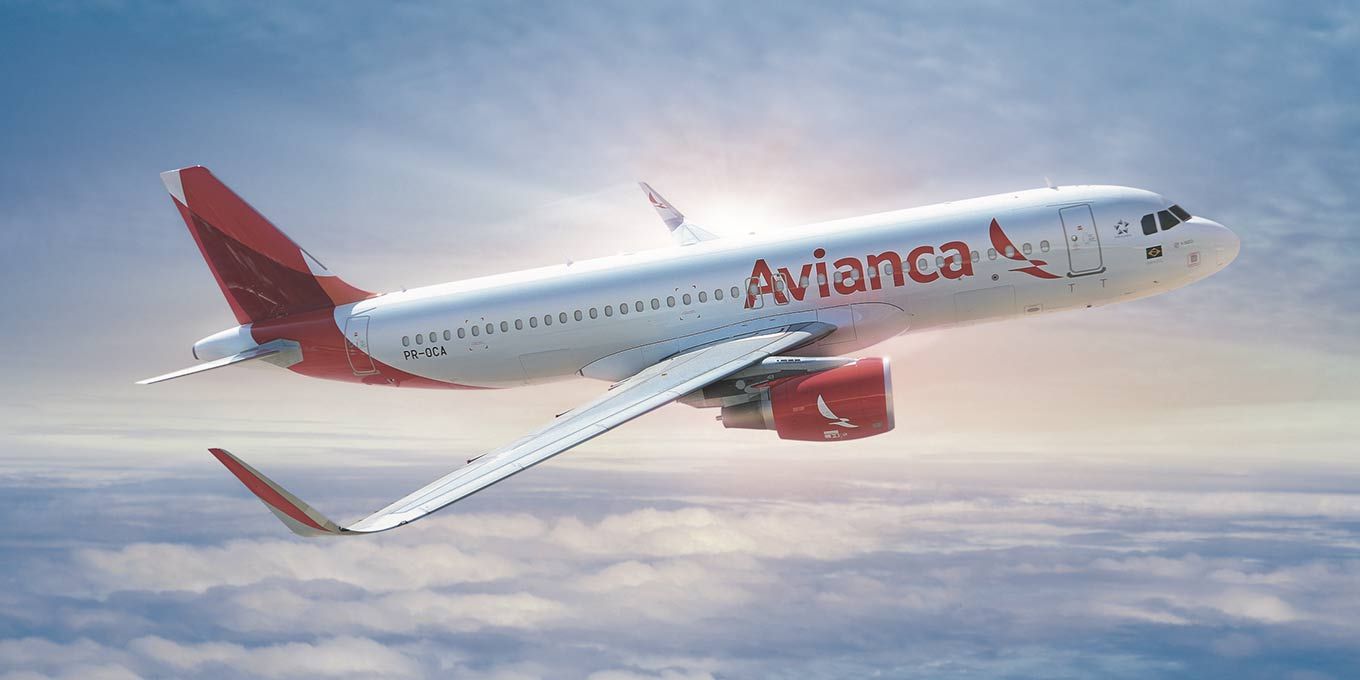 Record air quarantine in Argentina
Extension commercial aviation quarantine in Latin America
The People's Republic of China had armored its airspace for two and a half months; Europe almost the same time. A good part of the countries of Latin America are on their way to setting the world record for the closure of air travel as well as their land and sea borders.
In the particular case of the Argentine Republic, commercial air transport has been paralyzed in Argentina since March 20, 2020 and if the official announcements are respected, only on September 1 would regular international flights resume. Regarding the programming of domestic trips towards a controlled opening for those routes assigned to a very low rate of virus transmission, everything was established so that in mid-July 2020 some routes began to operate in the interior of the country; but the increase in cases of Coronavirus in the Autonomous City of Buenos Aires and the Buenos Aires suburbs once again tightened the conditions of the quarantine and with this the return of national flights has also been suspended. The Ministry of Transport had confirmed that the resumption of air activities was scheduled for July 15, 2020, but they transmitted their postponement until later.
Currently there is connectivity of special flights to some Argentine provinces and that will increase as the activities of the provinces are increasing in sync with the decrease in Coronavirus cases.
IATA, AL with millionaire losses
The Minister of Transport, Mario Meoni, and the head of Civil Aviation Administration (ANAC) of Argentina, Paola Tamburelli, during the last virtual meeting with Peter Cerdá, Vice President for the Americas of IATA, established an umbrella to determine the actions to follow.
The holder of the Transport Portfolio, Mario Meoni, addressed the issue this past week during the virtual talk he had with Peter Cerdá, Vice President for the Americas of the International Association of Air Transport (IATA). "Due to the closure of operations, the situation in Latin America continues to be extremely delicate. In most of our countries there are not even domestic flights, much less international flights", said Peter Cerdá during the biweekly press conference that he offers virtually. The figures projected by IATA economists are shocking for Latin America (LA). Only in the region, as long as the reopening of the border is no longer delayed, the experts' estimates indicate that this year the airline sector will suffer losses that will exceed US$ 4 billion. If the study is done globally, that number climbs to US$ 84.3 billion for this year, and to US$ 15.8 billion for 2021.
Latin America reduces airlines
Peter Cerdá explained that the situation is generating undesirable effects: "We are seeing more airlines that see the need to resort to Chapter 11 of the bankruptcy law of the United States, to which Avianca and Latam Group and several airlines that report that they are closing their operations permanently with a strong impact in important markets such as Argentina, Chile, Colombia, Ecuador, Peru, among others, they do not have the necessary tools for a financial restructuring. In the midst of this context, IATA insists that in order to cushion the impact, the involvement of governments is key, both to provide financial aid and implement protocols and reactivate regular flights to alleviate the crisis in airlines in the region".
Epicenter, Latin America
IATA maintains that several governments have taken tough measures to confront the Coronavirus pandemic, while others have made it more flexible. There are airlines that will not be able to operate in the region for between three to five months, that means having the planes on the ground with the necessary complications. "We understand that the epicenter of the Coronavirus is currently in Latin America, but at the same time we have the advantage of having the protocols in which the International Civil Aviation Organization (ICAO) and the industry have worked, which are available to guarantee that it can be flown in a safe, efficient way, and without air transport being a vector of transmission", said IATA.
Noting that due to the size of the region, and due to the difficulty in communications by land over insufficient road networks, Peter Cerdá highlighted the key role of air transport in the economic and social development of Latin America not only to allow the supply of merchandise but as a means of connectivity for the population.
Special flights
The Vice President for the Americas of IATA said that the relationship with the Argentine government is excellent, transparent and collaborative and praised the recent authorization, made by ANAC to carry out more flights between Argentina and Europe during this month of July 2020. It is a flexibility in the conditions set for repatriation flights since during July and August airlines will be able to market flights in both directions, although the measure reaches some European destinations on time.
2020 worst year aviation
"In financial terms, 2020 will be the worst year in the history of aviation. On average, each day this year, the industry will accumulate US$ 230 million in losses, or US$ 84.3 billion in total. This means that, on an estimate of 2.2 billion passengers, airlines will lose US$ 37.54 per traveler. Therefore, financial relief from governments is crucial, and will continue to be so, and thus offset the liquidity crisis in the sector", said Alexandre de Juniac, Director General and CEO of IATA.
According to IATA data, the financial aid offered by the countries of the region to airlines is only 1% of their operating income in 2019, as opposed to 25% in North America, 15% in Europe and 10% in Pacific Asia.
State aid
The government's position regarding the amount and the way in which it will help airlines is different depending on the country in question. The possibility of nationalization of some airlines based on financial aid from the State, Peter Cerdá replied: "At such delicate times for the industry and with the impact that all this has had, the industry is open to all the options that are put on the table to safeguard the airlines. If part of it is that the government take a stake in the airline until the debt is paid, from the point of view of the industry, there is no opinion to the contrary. Ultimately that is a decision between each airline and the governments".
Perspective
Although the European governments have taken greater preventive measures in relation to the economic plane thanks to the stubbornness in relation to other countries, they have allowed piloting aid to airlines better than other nations from different regions in the world, but without a doubt, the economies have suffered enormously, and their recovery will be gradual. The aeronautics, airlines and tourism industries have received the greatest economic impact as a result of the global pandemic. 2020 will be a milestone and an indelible mark in the history of commercial aviation.
Ξ A I R G W A Y S Ξ
PUBLISHER: Airgways.com
DBk: Tradenews.com.ar / Airgways.com / Rainforestcruises.com / Ootimista.com.br
AW-POST: 202007021532AR
A\W A I R G W A Y S ®