AW | 2020 07 11 11:37 | AIR TRAFFIC / GOVERNMENT
República de Sudán reabre el aeropuertos del país
El Gobierno de la República de Sudán ha autorizado la reapertura de los vuelos que sigue a la disminución de las restricciones relacionadas con la crisis sanitaria mundial y una disminución modesta en los casos diarios de Coronavirus. El Aeropuerto Internacional Jartum ha iniciado algunos vuelos internacionales de pasajeros, según el anuncio del Jueves 09/07 de las autoridades de aviación. El aeropuerto ahora recibirá vuelos de Turquía, Egipto y los Emiratos Árabes Unidos, informó ayer la agencia estatal de noticias de Sudán.
La decisión fue aprobada por las autoridades de salud ya que el país alivia su bloqueo sobre la pandemia. Sudán primero cerró negocios y restringió el movimiento civil en Abril 2020. Esta semana, el Gobierno ha comenzado a flexibilizar las medidas en la capital, Jartum, y sus alrededores. La relajación se produce a medida que la economía de Sudán continúa luchando y la inflación ha superado el 100% y se espera que la economía se contraiga este año. La reapertura no significa el fin de las medidas antivirus en el país. A partir del 14 Julio 2020, el Ministerio de Salud inspeccionará a todos los visitantes, incluidos los ciudadanos sudaneses, al aeropuerto, según la Agencia de Noticias de Sudán. Se permiten vuelos desde los países mencionados porque sus aeropuertos están abiertos y acordaron dejar que los aviones sudaneses usen su espacio aéreo. Los vuelos de repatriación de ciudadanos sudaneses en otros países de África y Asia también continuarán, dijo el director de la Autoridad de Aviación Civil de Sudán, Ibrahim Adlan, a la agencia.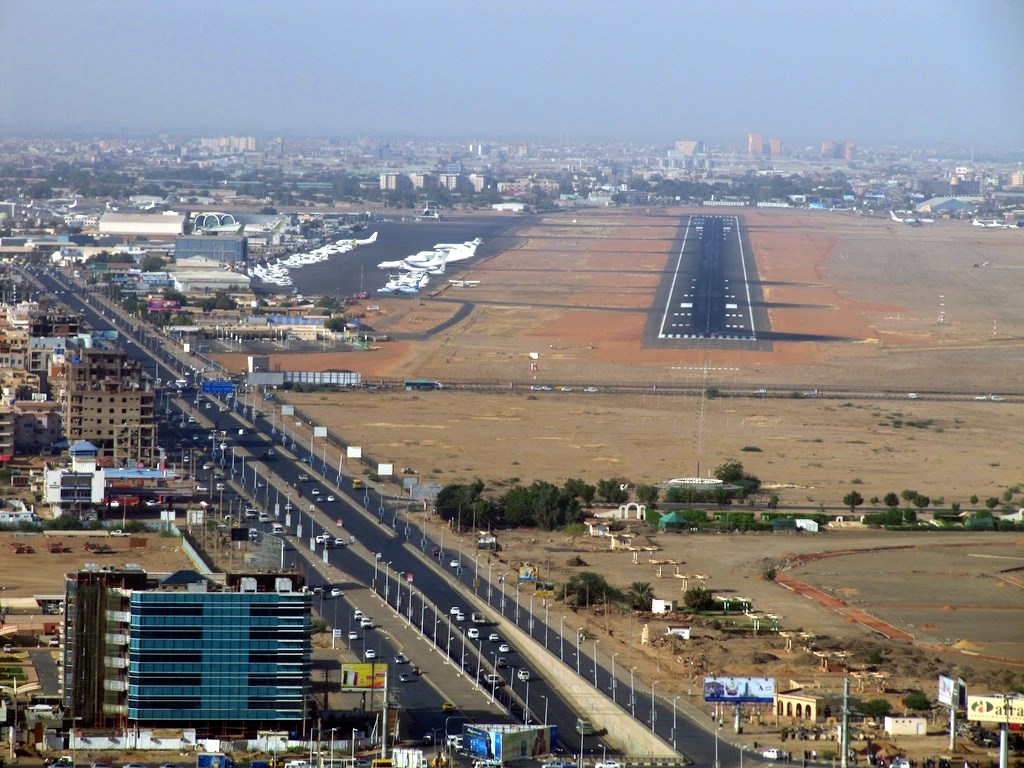 Sudan aviation reopening
Republic of Sudan reopens the country's airports
The Government of the Republic of Sudan has authorized the reopening of flights that follows the easing of restrictions related to the global health crisis and a modest decrease in daily Coronavirus cases. Khartoum International Airport has started some international passenger flights, according to the announcement of Thursday 09/07 by the aviation authorities. The airport will now receive flights from Turkey, Egypt and the United Arab Emirates, the Sudan state news agency reported yesterday.
The decision was approved by the health authorities as the country eases its blockade on the pandemic. Sudan first closed business and restricted the civil movement in April 2020. This week, the Government has begun to relax measures in the capital, Khartoum, and its surroundings. The relaxation comes as the Sudanese economy continues to struggle and inflation has exceeded 100% and the economy is expected to contract this year. The reopening does not mean the end of anti-virus measures in the country. Starting July 14, 2020, the Health Ministry will inspect all visitors, including Sudanese citizens, to the airport, according to the Sudan News Agency. Flights from the countries mentioned are allowed because their airports are open and they agreed to let Sudanese planes use their airspace. Repatriation flights for Sudanese citizens in other countries in Africa and Asia will also continue, Sudan Civil Aviation Authority Director Ibrahim Adlan told the agency.
إعادة فتح طيران السودان
جمهورية السودان تعيد فتح مطارات البلاد
سمحت حكومة جمهورية السودان بإعادة فتح الرحلات الجوية بعد تخفيف القيود المتعلقة بالأزمة الصحية العالمية وانخفاض طفيف في حالات الإصابة بفيروس كورونا. بدأ مطار الخرطوم الدولي بعض الرحلات الجوية الدولية للمسافرين ، حسب إعلان سلطات الطيران الخميس 09/07. أفادت وكالة الأنباء السودانية يوم أمس أن المطار سيستقبل الآن رحلات من تركيا ومصر والإمارات العربية المتحدة.
تمت الموافقة على القرار من قبل السلطات الصحية حيث خففت البلاد حصارها للوباء. أغلق السودان نشاطه التجاري لأول مرة وقيد الحركة المدنية في أبريل 2020. هذا الأسبوع ، بدأت الحكومة في تخفيف الإجراءات في العاصمة الخرطوم والمناطق المحيطة بها. يأتي هذا الاسترخاء مع استمرار الاقتصاد السوداني في النضال وتجاوز التضخم 100٪ ومن المتوقع أن ينكمش الاقتصاد هذا العام. إعادة الفتح لا تعني نهاية إجراءات مكافحة الفيروسات في البلاد. اعتبارًا من 14 يوليو 2020 ، ستقوم وزارة الصحة بتفتيش جميع الزوار ، بما في ذلك المواطنين السودانيين ، إلى المطار ، وفقًا لوكالة الأنباء السودانية. يسمح بالرحلات الجوية من الدول المذكورة لأن مطاراتها مفتوحة ووافقوا على السماح للطائرات السودانية باستخدام مجالها الجوي. وقال ابراهيم عدلان مدير هيئة الطيران المدني السوداني للوكالة إن رحلات العودة إلى الوطن للمواطنين السودانيين في دول أخرى في إفريقيا وآسيا ستستمر كذلك.
Ξ A I R G W A Y S Ξ
PUBLISHER: Airgways.com
DBk: Scaa.gov.sd / Airgways.com / Wikipedia.org
AW-POST: 202007111137AR
A\W A I R G W A Y S ®