AW | 2020 07 15 11:27 | AIRLINES / GOVERMENT
Corte Internacional Justicia respalda a Qatar disputa bloqueo aéreo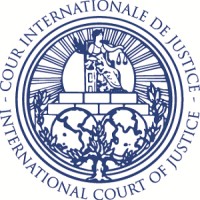 La Corte Internacional de Justicia (CIJ), la principal corte de la ONU, ha respaldado a Qatar Airways en una disputa con cuatro países vecinos que impusieron un bloqueo aéreo hace más de tres años. El organismo con sede en La Haya, Reino Unido de los Países Bajos, ha rechazado el 14 Julio 2020 una apelación de Bahrein, Egipto, Arabia Saudita y los Emiratos Árabes Unidos (EAU) contra una decisión anterior de la Organización de Aviación Civil Internacional (OACI) sobre el espacio aéreo soberano.
La OACI dictaminó en 2018 que tenía jurisdicción para manejar el reclamo de Qatar de que sus vecinos habían violado una convención que regula el paso libre de aviones de Qatar Airways a través del espacio aéreo extranjero. Los cuatro vecinos de Qatar no estuvieron de acuerdo, alegando que la OACI no era el organismo adecuado para juzgar en la disputa. Los cuatro países árabes cortaron lazos con el Gobierno de Qatar en Junio 2017, acusando al país de respaldar a los extremistas, junto con otras acusaciones negadas por el Gobierno qatarí. Una serie de medidas punitivas incluyeron la prohibición de los aviones de Qatar Airways de su espacio aéreo, el cierre de la única frontera terrestre de Qatar (con Arabia Saudita) y la expulsión de los ciudadanos de Qatar.
El principal servicio regional de noticias, Al Jazeera, informó que el gobierno de Qatar acogió con beneplácito el fallo del Martes 14/07, diciendo que llevará a los países bloqueadores a enfrentar la justicia por violar las reglas de la aviación internacional. "Confiamos en que la OACI finalmente considerará estas acciones ilegales. Esta es la última de una serie de resoluciones que exponen el continuo desprecio de los países bloqueadores por el derecho internacional y el debido proceso. Paso a paso, sus argumentos se desmantelan y se reivindica la posición de Qatar", dijo el Ministro de Transporte y Comunicaciones, Jassim Saif Ahmed Al Sulaiti, en un comunicado oficial.
La OACI ahora es libre de continuar lidiando con el caso. El fallo traerá una gran satisfacción personal al CEO de Qatar Airways Group, Akbar Al Baker, quien también es Secretario General del Consejo Nacional de Turismo de Qatar y CEO del Aeropuerto Internacional de Hamad y Qatar Duty Free, entre otros roles clave dedicados al servicio nacional. El CEO de Qatar Airways expresó en Octubre 2019 en el Trinity Forum de Doha, que la República de Qatar "es autosuficiente como economía, nos ha hecho más independientes y orgullosos. Y le ha demostrado al mundo que no importa cuán pequeño seas, cuando se trata de soberanía, dignidad, autoestima, incluso una pequeña nación puede enfrentarse a las grandes naciones. Hemos demostrado lo que el liderazgo y la estabilidad pueden hacer por las personas. Y tenemos altas expectativas de nuestra capacidad de entrega. Perdimos 18 destinos de la noche a la mañana y perdimos un mercado de US$ 1,75 mil millones cuando llegó el bloqueo, pero no rehuimos la expansión. Reemplazamos los 18 destinos con 34 nuevos. Seguimos recibiendo nuevos aviones y estamos presionando a Airbus y Boeing para que sigan abasteciendo nuestra demanda. Continuamos construyendo nuestra infraestructura y pensando en el futuro. No tenemos malas intenciones con nadie. Queremos ser los mejores y trabajar con otros. Si dan un paso hacia nosotros, daremos 1,000 pasos hacia ellos. Pero han puesto todas sus cartas sobre la mesa, lo que nunca debe hacer en diplomacia. Tienes que mantener la puerta abierta".
Perspectivas Qatar Airways
Durante la crisis, Qatar Airways mantuvo una red global que nunca cayó por debajo de los 30 destinos. También ayudó a repatriar a cerca de dos millones de personas.
Qatar Airways planea reanudar casi dos tercios de su red anterior a la pandemia antes de fin de mes si las restricciones de viaje continúan disminuyendo en todo el mundo. Esto significa que el número de vuelos casi se duplicaría en Julio 2020 con cerca de 3.500 programados, en comparación con poco menos de 2.100 en Junio 2020.
ICJ supports Qatar Airways
International Court of Justice backs Qatar air dispute
The International Court of Justice (ICJ), the main UN court, has backed Qatar Airways in a dispute with four neighboring countries that imposed an air blockade more than three years ago. The body based in The Hague, United Kingdom of the Netherlands, rejected on 14 July 2020 an appeal by Bahrain, Egypt, Saudi Arabia and the United Arab Emirates (UAE) against a previous decision of the International Civil Aviation Organization ( ICAO) over sovereign airspace.
ICAO ruled in 2018 that it had jurisdiction to handle Qatar's claim that its neighbors had violated a convention regulating the free passage of Qatar Airways aircraft through foreign airspace. The four residents of Qatar disagreed, claiming that ICAO was not the proper body to judge in the dispute. The four Arab countries severed ties with the Qatar government in June 2017, accusing the country of backing the extremists, along with other allegations denied by the Qatari government. A series of punitive measures included a ban on Qatar Airways planes from its airspace, the closure of Qatar's only land border (with Saudi Arabia), and the expulsion of Qatari citizens.
The main regional news service, Al Jazeera, reported that the Qatari government welcomed the ruling on Tuesday 07/14, saying it will lead blocking countries to face justice for violating international aviation rules. "We are confident that ICAO will finally consider these actions illegal. This is the latest in a series of resolutions that expose the blocking countries' continued disregard for international law and due process. Step by step, their arguments are dismantled and vindicated the position of Qatar", said the Minister of Transport and Communications, Jassim Saif Ahmed Al Sulaiti, in an official statement.
ICAO is now free to continue dealing with the case. The ruling will bring great personal satisfaction to the CEO of Qatar Airways Group, Akbar Al Baker, who is also Secretary General of the Qatar National Tourism Council and CEO of Hamad International Airport and Qatar Duty Free, among other key roles dedicated to national service. The CEO of Qatar Airways expressed in October 2019 at the Trinity Forum in Doha, that the Republic of Qatar "is self-sufficient as an economy, it has made us more independent and proud. And it has shown the world that no matter how small you are, when you it's about sovereignty, dignity, self-esteem, even a small nation can take on the great nations. We have shown what leadership and stability can do for people. And we have high expectations of our ability to deliver. We lost 18 destinations overnight in the morning and we lost a market of US$ 1.75 billion when the blockade came, but we did not shy away from expansion. We replaced the 18 destinations with 34 new ones. We continue to receive new aircraft and we are putting pressure on Airbus and Boeing to continue to supply our We continue building our infrastructure and thinking about the future. We have no bad intentions with anyone. We want to be the best and work with others. If they take a step towards us, we will take 1,000 steps towards them. But they have put all their cards on the table, which they should never do in diplomacy. You have to keep the door open".
Qatar Airways perspective
During the crisis, Qatar Airways maintained a global network that never fell below 30 destinations. It also helped repatriate nearly two million people.
Qatar Airways plans to resume almost two-thirds of its pre-pandemic network before the end of the month if travel restrictions continue to decrease worldwide. This means that the number of flights would almost double in July 2020 with about 3,500 scheduled, compared to just under 2,100 in June 2020.
تدعم محكمة العدل الدولية الخطوط الجوية القطرية
محكمة العدل الدولية تدعم نزاع قطر الجوي
دعمت محكمة العدل الدولية ، المحكمة الرئيسية للأمم المتحدة ، الخطوط الجوية القطرية في نزاع مع أربع دول مجاورة فرضت حصارا جويا قبل أكثر من ثلاث سنوات. رفضت الهيئة المتمركزة في لاهاي ، المملكة المتحدة لهولندا ، في 14 يوليو 2020 ، استئنافًا مقدمًا من البحرين ومصر والمملكة العربية السعودية والإمارات العربية المتحدة ضد قرار سابق صادر عن منظمة الطيران المدني الدولي ( منظمة الطيران المدني الدولي) فوق المجال الجوي السيادي.
قضت منظمة الطيران المدني الدولي في عام 2018 أن لديها اختصاصًا للتعامل مع ادعاء قطر بأن جيرانها انتهكوا اتفاقية تنظم المرور الحر لطائرات الخطوط الجوية القطرية عبر المجال الجوي الأجنبي. ولم يوافق سكان قطر الأربعة على ذلك ، زاعمين أن منظمة الطيران المدني الدولي ليست الهيئة المناسبة للحكم في النزاع. قطعت الدول العربية الأربع علاقاتها مع حكومة قطر في يونيو 2017 ، متهمة البلاد بدعم المتطرفين ، إلى جانب مزاعم أخرى نفتها الحكومة القطرية. تضمنت سلسلة الإجراءات العقابية حظراً على طائرات الخطوط الجوية القطرية من أجواءها ، وإغلاق الحدود البرية الوحيدة لقطر (مع السعودية) ، وطرد المواطنين القطريين.
وذكرت خدمة الأنباء الإقليمية الرئيسية ، الجزيرة ، أن الحكومة القطرية رحبت بالحكم يوم الثلاثاء 07/14 ، قائلة إنها ستؤدي إلى منع الدول من مواجهة العدالة بسبب انتهاك قواعد الطيران الدولية. "نحن واثقون من أن الايكاو ستعتبر في النهاية هذه الأعمال غير قانونية. وهذا هو الأحدث في سلسلة من القرارات التي تكشف التجاهل المستمر للدول المحظورة للقانون الدولي والإجراءات القانونية الواجبة. خطوة خطوة ، يتم تفكيك حججهم وإثبات صحتها وقال وزير النقل والاتصالات جاسم سيف احمد السليطي في بيان رسمي "موقف قطر".
منظمة الطيران المدني الدولي حرة الآن لمواصلة التعامل مع القضية. وسيجلب الحكم ارتياحًا شخصيًا كبيرًا للرئيس التنفيذي لمجموعة الخطوط الجوية القطرية أكبر الباكر ، الذي يشغل أيضًا منصب الأمين العام لمجلس قطر الوطني للسياحة والرئيس التنفيذي لمطار حمد الدولي وقطر للأسواق الحرة ، من بين أدوار رئيسية أخرى مخصصة للخدمة الوطنية. . أعرب الرئيس التنفيذي للخطوط الجوية القطرية في أكتوبر 2019 في منتدى ترينيتي في الدوحة ، أن جمهورية قطر "مكتفية ذاتيا كاقتصاد ، فقد جعلتنا أكثر استقلالية وفخرًا. وأظهرت للعالم أنه مهما كنت صغيرًا ، عندما إنها تتعلق بالسيادة والكرامة واحترام الذات ، حتى الأمة الصغيرة يمكنها أن تتحمل الدول العظيمة. لقد أظهرنا ما يمكن أن تقدمه القيادة والاستقرار للناس. ولدينا توقعات عالية بقدرتنا على الإنجاز. لقد فقدنا 18 وجهة بين عشية وضحاها في الصباح وخسرنا سوقًا بقيمة 1.75 مليار دولار عندما جاء الحصار ، لكننا لم نخجل من التوسع. استبدلنا الوجهات الـ 18 بـ 34 وجهة جديدة. وما زلنا نستقبل طائرات جديدة ونضغط على إيرباص وبوينج لمواصلة تزويدنا نواصل بناء بنيتنا التحتية والتفكير في المستقبل. ليس لدينا نوايا سيئة مع أي شخص. نريد أن نكون الأفضل ونعمل مع الآخرين. إذا اتخذوا خطوة تجاهنا ، سنتخذ 1000 خطوة تجاههم. لكنهم وضعوا جميع أوراقهم على الطاولة ، وهو ما لا يجب أن يفعلوه في الدبلوماسية. عليك ان تبقي الباب مفتوحا ".
توقعات الخطوط الجوية القطرية
خلال الأزمة ، حافظت الخطوط الجوية القطرية على شبكة عالمية لم تهبط إلى ما دون 30 وجهة. كما ساعدت في إعادة قرابة مليوني شخص إلى وطنهم.
تخطط الخطوط الجوية القطرية لاستئناف ما يقرب من ثلثي شبكتها قبل الوباء قبل نهاية الشهر إذا استمرت قيود السفر في الانخفاض في جميع أنحاء العالم. وهذا يعني أن عدد الرحلات سيتضاعف تقريبًا في يوليو 2020 مع حوالي 3500 رحلة مقررة ، مقارنة بـ 2100 في يونيو 2020.
Ξ A I R G W A Y S Ξ
PUBLISHER: Airgways.com
DBk: Icj-cij.org / Qatarairways.com / Airgways.com
AW-POST: 202007151127AR
A\W A I R G W A Y S ®