AW | 2020 07 16 13:24 | AVIATION ORGANISMS / AIRPORTS / AIRLINES
ANAC Brasil suspende regla para evitar pérdida de slots
La Agencia Nacional de Aviación Civil (ANAC) de la república de Brasil ha extendido la medida para evitar la pérdida de slots (horarios de aterrizaje y despegue en los aeropuertos) debido a la falta de regularidad en las operaciones de las aerolíneas en el país. La suspensión de esta regla es válida por la crisis sanitaria de alcance mundial, que terminaría en Octubre 2020 y para la próxima temporada, que se extiende de Marzo a Octubre 2021. Las medidas están orientadas para ayudar económicamente a las líneas aéreas en Brasil en las temporadas bajas.
La legislación aeronáutica vigente en Brasil expresa que las aerolíneas deben tener operaciones regulares para mantener sus frecuencias horarias (slots) en los aeropuertos durante la siguiente temporada alta de verano meridional. Sin embargo, la reducción en la red debido a la pandemia de Coronavirus ha llevado a las aerolíneas a no alcanzar los objetivos establecidos en el índice de regularidad. Con este escenario de baja demanda, la ANAC ha suspendido la regla, evitando pérdidas económicas para las empresas. La decisión está en línea con el movimiento de otras autoridades internacionales en apoyo del sector durante la pandemia. La exención se aplica exclusivamente a las frecuencias horarias históricas, siempre que su devolución ocurra hasta cuatro semanas antes de la operación. Todas las demás franjas horarias asignadas a las aerolíneas serán monitoreadas según lo dispuesto en la Resolución N° 338/2014, tanto con el propósito de otorgar el historial para la próxima temporada equivalente como para promover el buen uso de la infraestructura del aeropuerto.
ANAC Brazil extends slots rules
ANAC Brazil suspends rule to avoid loss of time frequencies
The National Civil Aviation Agency (ANAC) of the Republic of Brazil has extended the measure to prevent the loss of slots (landing and take-off times at airports) due to the lack of regularity in airline operations in the country. The suspension of this rule is valid for the worldwide health crisis, which would end in October 2020 and for the next season, which runs from March to October 2021. The measures are aimed at financially helping airlines in Brazil in the low seasons.
The aeronautical legislation in force in Brazil states that airlines must have regular operations to maintain their time slots at airports during the following southern summer high season. However, the reduction in the network due to the Coronavirus pandemic has led airlines to not achieve the objectives established in the regularity index. With this low demand scenario, ANAC has suspended the rule, avoiding economic losses for companies. The decision is in line with the movement of other international authorities in support of the sector during the pandemic. The exemption applies exclusively to historical time frequencies, provided that their return occurs up to four weeks before the operation. All other time slots assigned to airlines will be monitored in accordance with the provisions of Resolution No. 338/2014, both for the purpose of granting the record for the next equivalent season and to promote the proper use of airport infrastructure.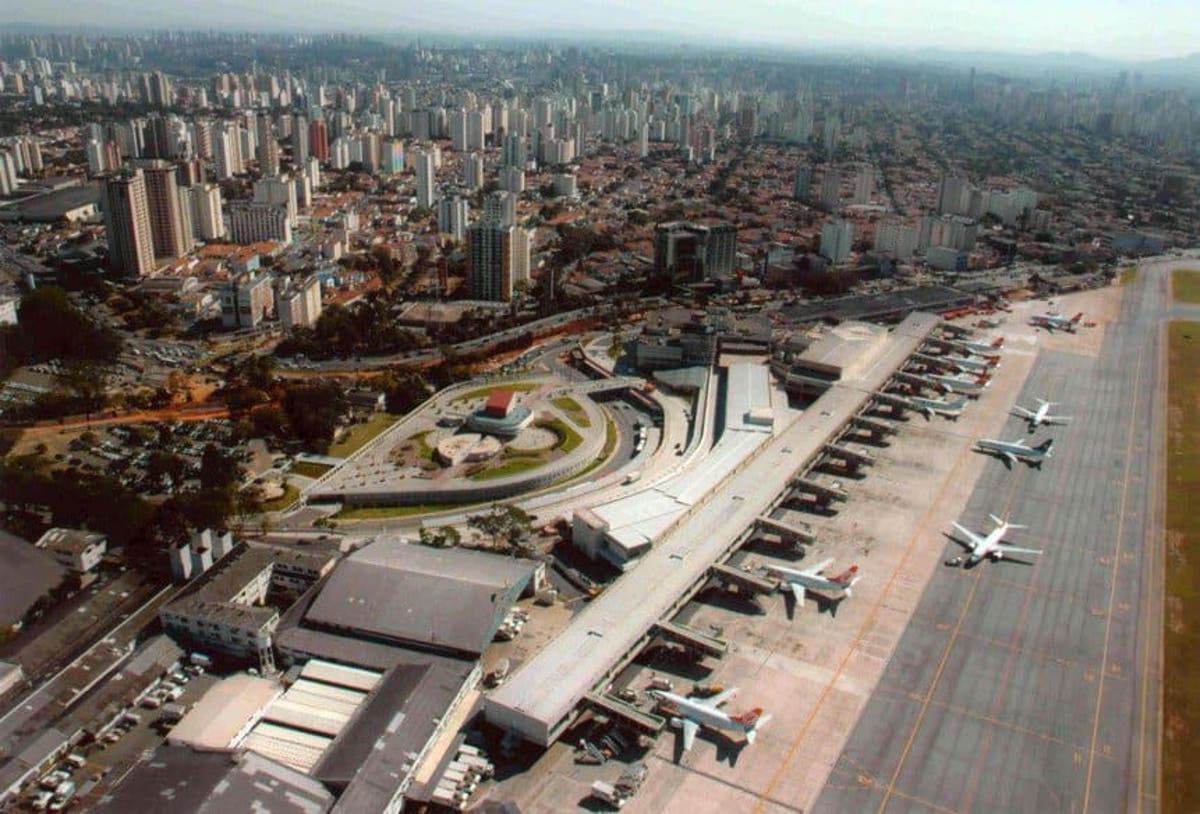 ANAC Brasil amplia regras de slots
ANAC Brasil suspende regra para evitar perda de slots
A Agência Nacional de Aviação Civil (ANAC) da República do Brasil estendeu a medida para evitar a perda de faixas horárias (horários de pouso e decolagem nos aeroportos) devido à falta de regularidade nas operações aéreas no país. A suspensão desta regra é válida para a crise mundial da saúde, que terminaria em outubro de 2020 e para a próxima temporada, que vai de março a outubro de 2021. As medidas visam ajudar financeiramente as companhias aéreas no Brasil na região. estações baixas.
A legislação aeronáutica em vigor no Brasil estabelece que as companhias aéreas devem ter operações regulares para manter seus horários nos aeroportos durante a alta temporada do verão seguinte. No entanto, a redução na rede devido à pandemia de Coronavírus levou as companhias aéreas a não atingir os objetivos estabelecidos no índice de regularidade. Com esse cenário de baixa demanda, a ANAC suspendeu a regra, evitando perdas econômicas para as empresas. A decisão está alinhada ao movimento de outras autoridades internacionais em apoio ao setor durante a pandemia. A isenção se aplica exclusivamente a frequências de tempo históricas, desde que o retorno ocorra até quatro semanas antes da operação. Todos os outros horários atribuídos às companhias aéreas serão monitorados de acordo com as disposições da Resolução nº 338/2014, tanto com o objetivo de conceder o recorde para a próxima temporada equivalente como de promover o uso adequado da infraestrutura aeroportuária.
Ξ A I R G W A Y S Ξ
PUBLISHER: Airgways.com
DBk: Anac.gov.br / Airgways.com / Mercadoeeventos.com.br / Exame.com, Germano Lüders
AW-POST: 202007161324AR
A\W A I R G W A Y S ®