AW | 2020 07 16 12:11 | AIRLINES / GOVERNMENT
Colapso judicial amenaza extender litigios pasajeros/aerolíneas
La crisis sanitaria está experimentando un número cada vez más elevado de reclamaciones de usuarios de aerolíneas a nivel mundial. El caos provocado en España ha disparado las reclamaciones de las cancelaciones provocadas por la pandemia de Coronavirus. Las previsiones estiman para finales de 2020 continuarán más complicadas para solucionar las reclamaciones y conflictos entre pasajeros y aerolíneas.
Según la Asociación de Líneas Aéreas (ALA) de España, el caos en los viajes provocado por el Coronavirus ha disparado las reclamaciones a las compañías por las cancelaciones de los vuelos en unas 400.000 solicitudes. Aunque las cifras oficiales no están disponibles, la plataforma Reclamador.es señala que desde el pasado 24 Marzo 2020 lleva tramitadas más de 3.650 reclamaciones por vuelos cancelados por el Coronavirus, de las 10.000 registradas este año. Este panorama, explica Almudena Velázquez, Codirectora legal de la firma, se debe a que las aerolíneas "han intentado imponer al consumidor un bono por el importe del vuelo sin informarles adecuadamente de sus derechos". La Comisión Europea (CE), ha tomado cartas en el asunto en Mayo 2020 para recordar que los pasajeros pueden pedir la devolución del billete y que solo ellos pueden elegir entre esta opción y los vales. Sin embargo, las compañías niegan malas prácticas y afirman que, poco a poco, están cumpliendo con los reintegros.
Solicitud reembolsos
El estudio Aretxabaleta Abogados, según Ainhoa Bilbao, socia de ha expresado asesora legal de aerolíneas, la situación pudo ser confusa en un primer momento, agravada por la falta de personal y problemas de liquidez. Pero, en general, afirma, "las compañías tienen clara la normativa y la están aplicando". Algo sobre lo que discrepa Olalla Carballo, abogada experta en consumo, según denuncia, en la práctica, se está dificultando el proceso de solicitud del reembolso, primando el bono o el cambio de fechas del vuelo. Como señala, la emergencia sanitaria por el Coronavirus se considera "una circunstancia extraordinaria", lo que significa que no hay una compensación extra, pero "el viajero tiene derecho al reembolso del precio del billete en el plazo de siete días", tal y como recoge el Reglamento Europeo 261/2004 sobre Derechos de los Pasajeros. Si la aerolínea rechaza esta solicitud, explica la letrada, el consumidor tiene dos opciones: presentar una reclamación ante la Agencia Estatal de Seguridad Aérea (AESA) para que emita un informe sobre la procedencia del reembolso (no vinculante), pero de gran ayuda si se litiga, o bien acudir directamente a la vía judicial en un proceso verbal que, si no supera los € 2.000 Euros, no exige abogado ni procurador.
Nuevo procedimiento
El problema de estos litigios es que, aunque afectan a muchísimos pasajeros, son de baja cuantía y se dirimen en los ya sobrecargados juzgados de en lo Mercantil, sobre los que también van a recaer los Concursos de Acreedores. En Madrid, por ejemplo, la media para resolver un asunto es de casi 11 meses, lo que puede disuadir a consumidores de perseguir reclamaciones de € 200 Euros.
El Ejecutivo ha planteado la posibilidad de crear un procedimiento administrativo, desarrollando una ley de 2017, que otorgaría ejecutividad a las resoluciones de AESA. Sin embargo, no convence a los abogados de consumo, que temen la desprotección de los pasajeros. En tanto, Almudena Velázquez expresa que "se tarda entre seis y ocho meses en conseguir una sentencia, y que, además, la mitad de las disputas no llegan a juicio, ello no justifica que se sustraigan del ámbito judicial". En su experiencia, el proceso con AESA es igual de lento, por lo que sería una solución claramente insuficiente. Además, a falta de más detalles sobre el proyecto, supondría que los jueces expertos en esta materia no revisarían las resoluciones. En cualquier caso, opina Ainhoa Bilbao, está vía no debería ser obligatoria para el consumidor, pues, de lo contrario, "se podría vulnerar su derecho de acceso a la justicia".
Rebrotes
Las últimas medidas sanitarias aprobadas en diferentes lugares en España para controlar los rebrotes del virus podrían elevar las reclamaciones a las compañías, siendo los casos de aquellos ciudadanos que se queden en tierra por el confinamiento y que no hayan sido previsores contratando un seguro. "La ley no regula el derecho de reembolso en caso de que el vuelo no esté cancelado y sea el pasajero el que no puede viajar", explica Olalla Carballo. Sin embargo, cree que hay argumentos para defender el reembolso. En primer lugar, se podría alegar que es un caso de fuerza mayor, que suspende la exigibilidad de la obligación de pago. Además, el ciudadano viene obligado a cumplir las restricciones de movilidad. Por último, también se podría invocar la cláusula Rebus sic Stantibus que permite la revisión de los contratos por circunstancias anómalas sobrevenidas.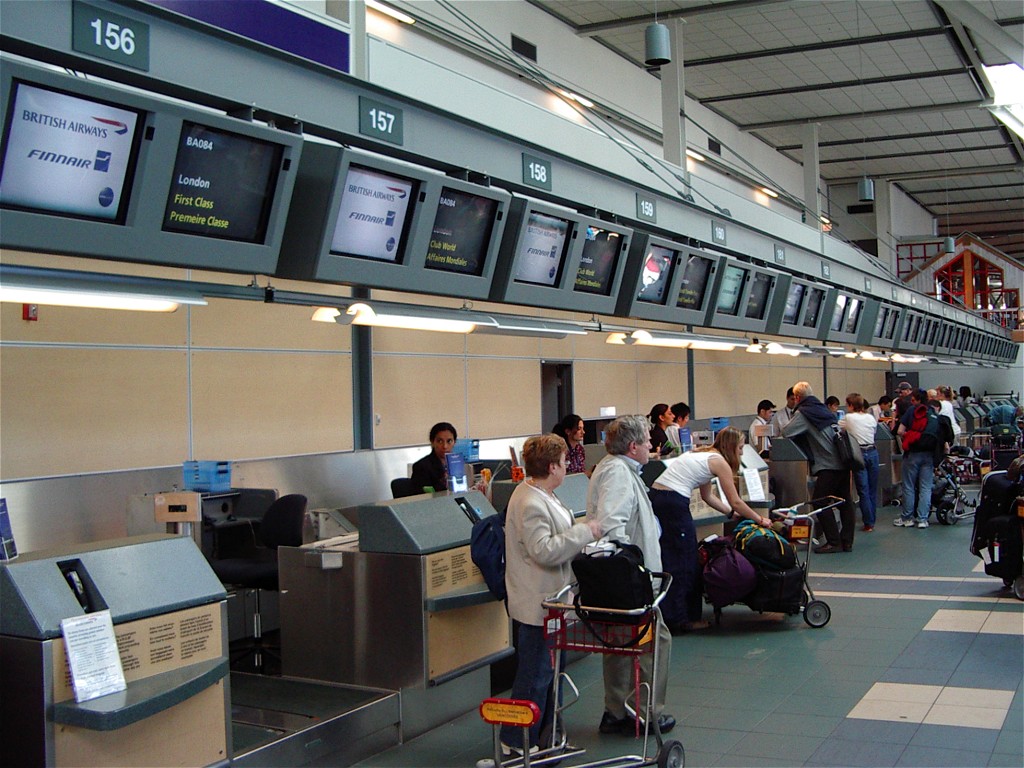 Spain claims air tickets
Judicial collapse threatens to extend passengers/airline litigation
The health crisis is experiencing an increasing number of claims by airline users worldwide. The chaos caused in Spain has triggered claims for cancellations caused by the Coronavirus pandemic. The forecasts estimate for the end of 2020 will continue to be more complicated to solve the claims and conflicts between passengers and airlines.
According to the Spanish Airlines Association (ALA), the chaos in travel caused by the Coronavirus has triggered claims to companies for flight cancellations in some 400,000 requests. Although official figures are not available, the Reclamador.es platform indicates that since March 24, 2020, it has processed more than 3,650 claims for flights canceled by the Coronavirus, out of the 10,000 registered this year. This panorama, explains Almudena Velázquez, Legal Co-Director of the firm, is due to the fact that the airlines "have tried to impose on the consumer a voucher for the amount of the flight without adequately informing them of their rights". The European Commission (EC), has taken letters in the matter in May 2020 to remember that passengers can request the return of the ticket and that only they can choose between this option and the vouchers. However, the companies deny bad practices and affirm that, little by little, they are complying with the reimbursements.
Refund request
The Aretxabaleta Abogados study, according to Ainhoa ​​Bilbao, a partner of an airline legal adviser, the situation could be confusing at first, aggravated by the lack of personnel and liquidity problems. But, in general, she says, "the companies are clear about the regulations and are applying them". Something about which Olalla Carballo, an expert consumer lawyer, disagrees, according to the complaint, in practice, the refund request process is becoming more difficult, giving priority to the voucher or the change of flight dates. As he points out, the Coronavirus health emergency is considered "an extraordinary circumstance", which means that there is no extra compensation, but "the traveler is entitled to reimbursement of the ticket price within seven days", as includes the European Regulation 261/2004 on Passenger Rights. If the airline rejects this request, explains the lawyer, the consumer has two options: file a claim with the State Aviation Safety Agency (AESA) to issue a report on the origin of the refund (non-binding), but very helpful if is litigated, or go directly to the court in a verbal process that, if it does not exceed € 2,000, does not require a lawyer or attorney.
New procedure
The problem with these lawsuits is that, although they affect many passengers, they are of small amounts and are settled in the already overburdened commercial courts, on which the Bankruptcy Proceedings will also fall. In Madrid, for example, the average time to resolve an issue is almost 11 months, which can discourage consumers from pursuing claims of € 200 Euros.
The Executive has raised the possibility of creating an administrative procedure, developing a 2017 law, which would grant AESA resolutions enforcement. However, it does not convince consumer lawyers, who fear the lack of protection of passengers. Meanwhile, Almudena Velázquez states that "it takes between six and eight months to obtain a sentence, and that, in addition, half of the disputes do not go to trial, this does not justify their removal from the judicial sphere". In her experience, the process with AESA is just as slow, so it would be a clearly insufficient solution. Furthermore, in the absence of more details about the project, it would mean that the expert judges in this matter would not review the resolutions. In any case, Ainhoa ​​Bilbao believes, this route should not be compulsory for the consumer, because, otherwise, "their right of access to justice could be violated".
Sprouts
The latest sanitary measures approved in different places in Spain to control virus outbreaks could raise claims to companies, being the cases of those citizens who remain ashore due to the confinement and who have not been foresight contracting insurance. "The law does not regulate the right of reimbursement in the event that the flight is not canceled and it is the passenger who cannot travel", explains Olalla Carballo. However, she believes there are arguments to defend the refund. Firstly, it could be argued that it is a case of force majeure, suspending the enforceability of the payment obligation. Furthermore, citizens are obliged to comply with mobility restrictions. Finally, the Rebus sic Stantibus clause could also be invoked, which allows the review of contracts due to unexpected anomalous circumstances.
Ξ A I R G W A Y S Ξ
PUBLISHER: Airgways.com
DBk: Alaspain.com / Seguridadaerea.gob.es / Airgways.com / Aeropuertos.net
AW-POST: 202007161211AR
A\W A I R G W A Y S ®